Drivable Grass and Plantable Wall Offering Eco Friendly Products for Green Yard Landscaping

Decorating Ideas

Green Design Ideas

Outdoor Living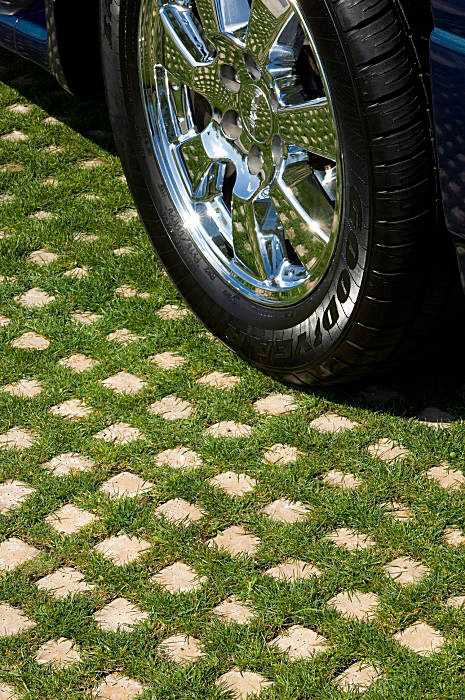 Grass and concrete landscaping ideas, outdoor tiles
backyard landscaping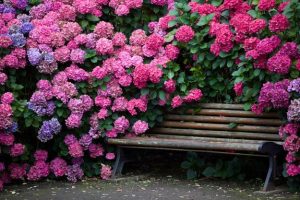 Drivable Grass and Plantable Wall designs are beautiful, practical and eco friendly products from Soil Retention Products, a company located in Carlsbad, California. The Drivable Grass and Plantable Wall are creative and eco friendly designed outdoor tiles. The Drivable Grass are great for public parking lots and private backyard designs. These concrete tiles increase the effective area of ​​the site, while beautifying front yard landscaping.
The area used for parking cars and walking looks green, covered with concrete outdoor tiles that allow grass to grow around their edges. These concrete tile designs can transform large parking lots and private yards into totally green areas.
Asphalt and gravel driveways and walk paths look dull and boring, while concrete outdoor tiles add gorgeous grass and a splash of pleasant green color to yard landscaping and parking spaces. These attractive outdoor tiles can transform the way cities feel and improve views from office, hospital and apartment building windows, adding green areas to neighborhoods and making all parking lots look green, fresh and natural.
Grass and concrete landscaping ideas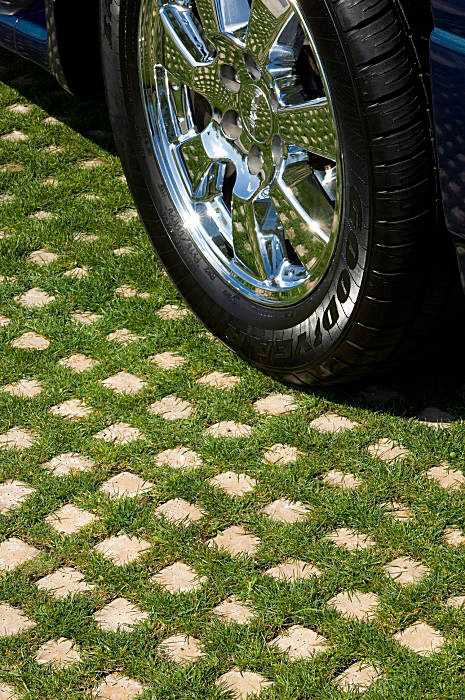 Soil Retention Products, www.soilretention.com/ sells several eco friendly products, one of which is called Drivable Grass and another Verdura, a fully plantable retaining wall systems.
Original and eco friendly designs outdoor tiles and wall design stones are made of waterproof concrete. The tile designs feature smooth edges, so grass roots can easily penetrate under these concrete tiles, creating an attractive green lawn.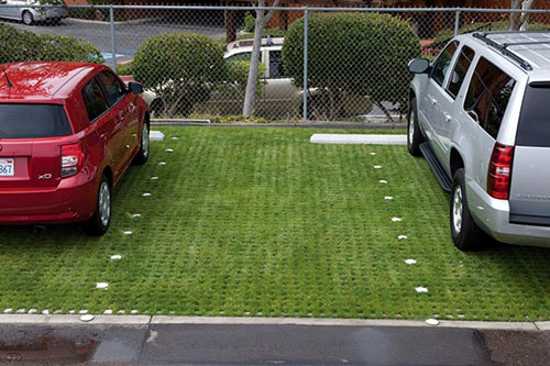 The concrete tiles are easily installed professionally or on your own. They are great for flat surfaces and sloped hills, offering wonderful solutions for creating landscaping ideas that organically blend with natural surroundings. These outdoor tiles and retaining wall blocks of retaining wall design are suitable for dry and wet climates. The water will not stagnate, creating good environment for grass growing.
links
The outdoor tiles are durable and strong, providing a solid support for a car without damaging the green lawn.  The outdoor tiles are functional and convenient solution for beautiful and green living. Professional applications include driveways, parking lots, fire lanes, access roads, bioswales, ditches, utility access, pathways, drainage channels, various post construction BMPs, and more. Do-it-yourself applications include green driveways, parking areas, pathways, patios, swales/drainage and more.
Concrete outdoor tiles for yard landscaping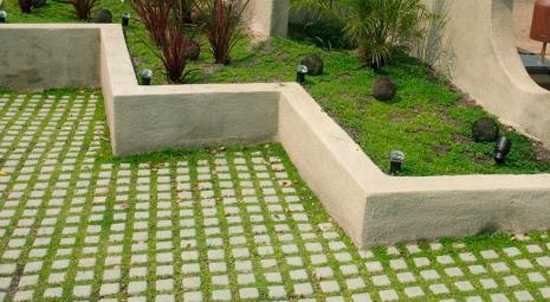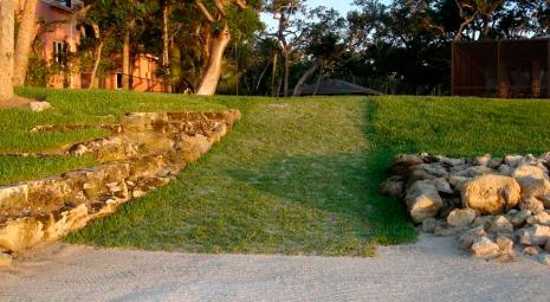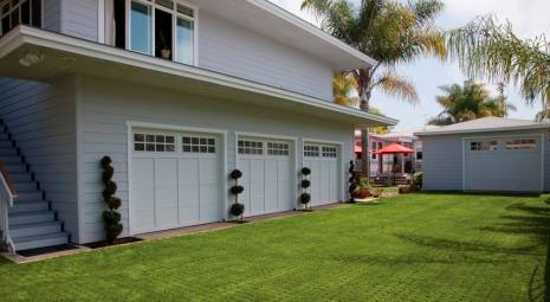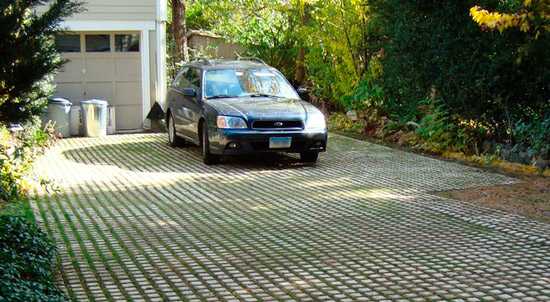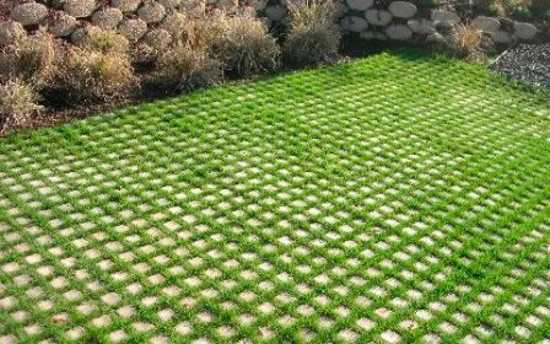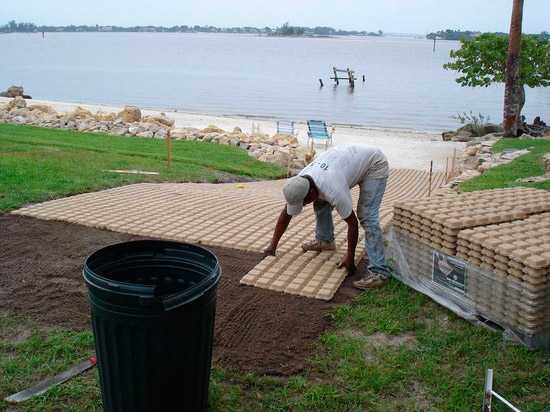 Retaining wall design with concrete blocks that allow grass to grow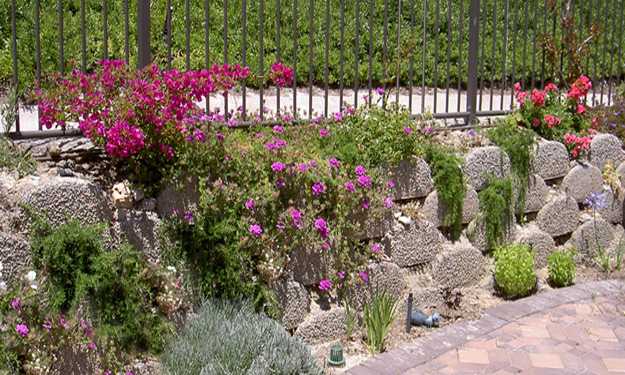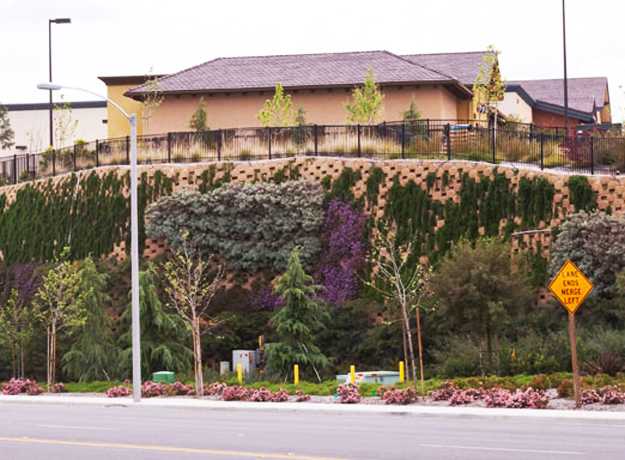 More from eco friendly products

Paper window blinds can make beautiful accents to interior design and decorating. A young designer Natchar Sawatdichai found a gap in...
and enjoy free articles sent to your inbox