Compact Modern Houses with Modular Structure Designed for Growing Young Families
---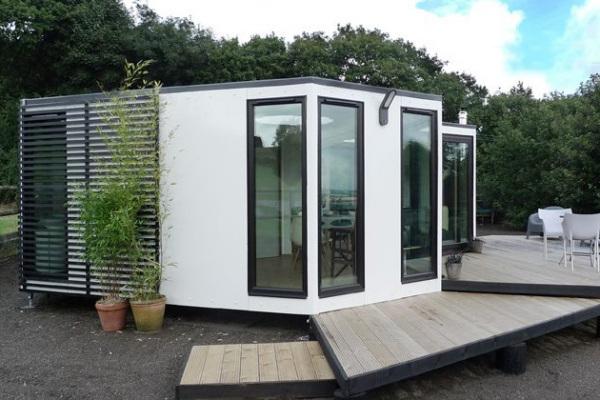 Small modern houses built with modular elements allowing extension
Hivehaus is modular living spaces that offer compact modern houses for young people and allow to expand small house structures to create larger homes for families with kids. Modular house designs help customize living spaces with extensions and create stylish, comfortable and functional homes.
Hivehaus  is a small modular house design, offering ​​2.8 sq m of living area. The flexible and compact modern houses are designed to provide a temporary solution for a young growing family or home for those who need a multifunctional, simple and comfortable living spaces that can be changed often.
These interesting, innovative and modern houses offer great possibilities for extension and stretching living spaces. Their prefabricated structural elements, designed by architect Barry Jackson, consist of hexagon-shaped modules and show an ability to transform, customize and enlarge homes.
Small prefabricated house design for comfortable green living
Compact home office design offering outdoor sanctuary for working from home
Compact modular modern houses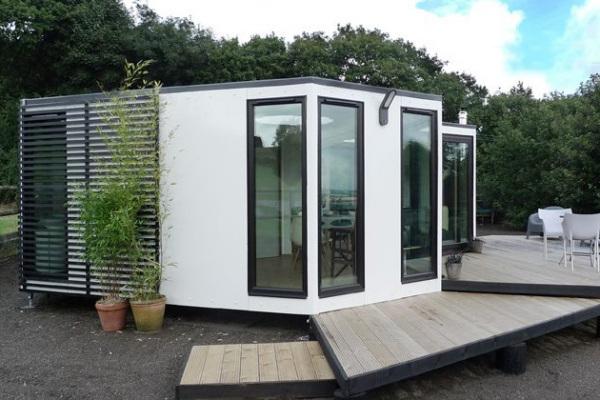 These modular house designs include miniature kitchen with storage cabinets and dining area, living room and small bedrooms. All living spaces are functional, compact and flexible for changes.
The modular elements are a convenient way to build your own home, adding more rooms or creating large living spaces ad your family grows.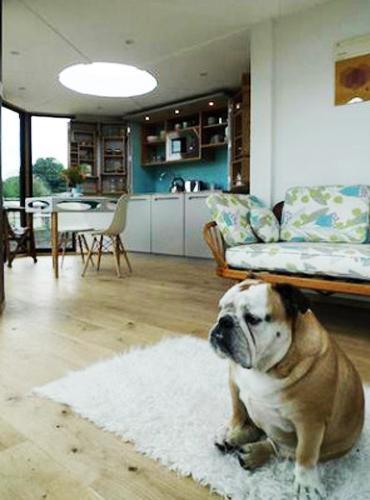 For more information, visit the official website of the project www.hivehaus.co.uk/
Small house design offering simple home interiors and tranquility
Compact modern house design transforming to accommodate guests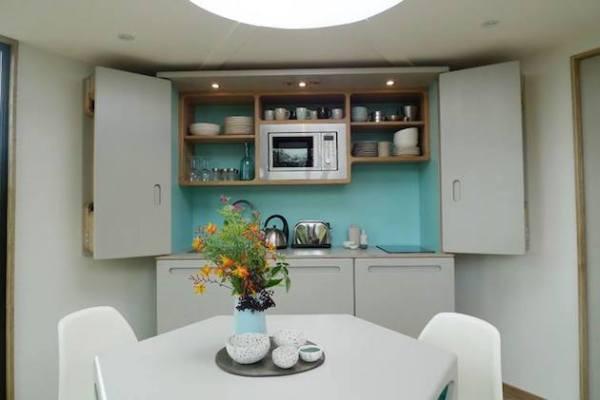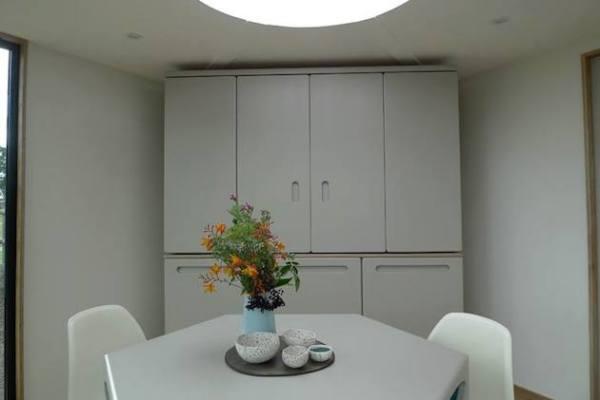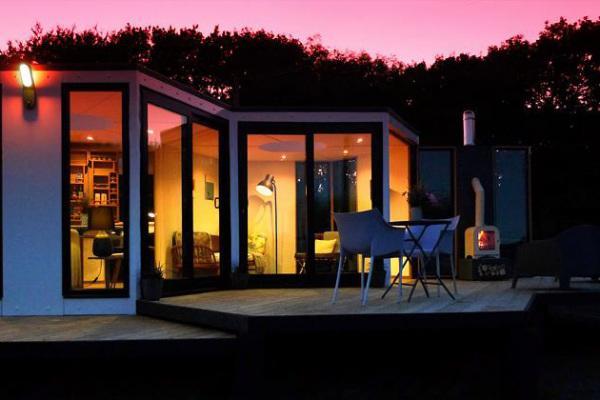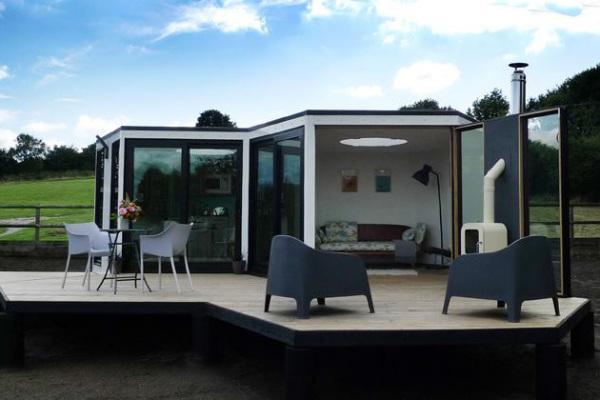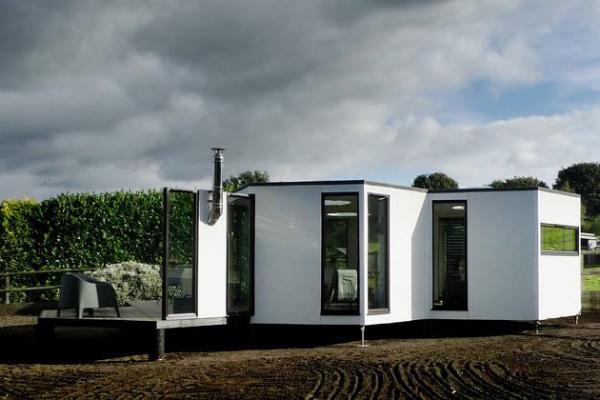 Wildwood House by Giulietti Schouten Architects offers spacious and bright home interiors enhanced by gorgeous views of the surrounding forest. Concrete...