Modern Bathroom Design Trends 2021 Creating Open and Expressive Spaces

Bathroom Ideas

Interior Design Ideas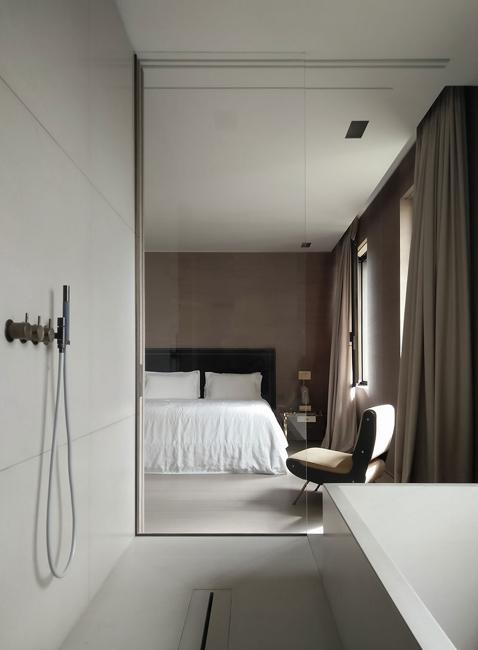 Open shower designs and glass room dividers, contemporary bathroom design trends
wall color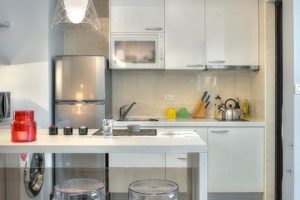 Modern bathroom design trends bring color and surprising accents creating open and bright interiors.  11 color design trends beautifully transform modern bathrooms into beautiful, stylish, unique spaces. Modern color influences bathroom design, setting the latest trends that include neutral color tones, medium-to-dark brown colors, beige, black, pinkish-red, blue, and green pastels.
Vibrant accent walls, teak wood floors, black or brown colors, and metallic accents create expressive, unusual rooms. Modern bathrooms show beautifully open interior design ideas. Strong contrasts and natural accessories, like houseplants or seashells, give a natural look to contemporary spaces that feel relaxing and attractive. Natural stone tiles and pebbles provide an impressive, artistic touch to original and gorgeous rooms.  Ultimate comfort, functionality, and eye-catching details are modern bathroom design trends 2021. Unique designs feature unusual color combinations or textures, black-n-white graphics, and decorating with rustic materials complete bathroom design trends 2021.
Modern bathroom design trends, the relaxing luxury of walk-in showers
Wood in bathroom design and decor; modern bathroom trends
Stylish alternatives to wall painting, modern bathroom design trends
Bathroom design trends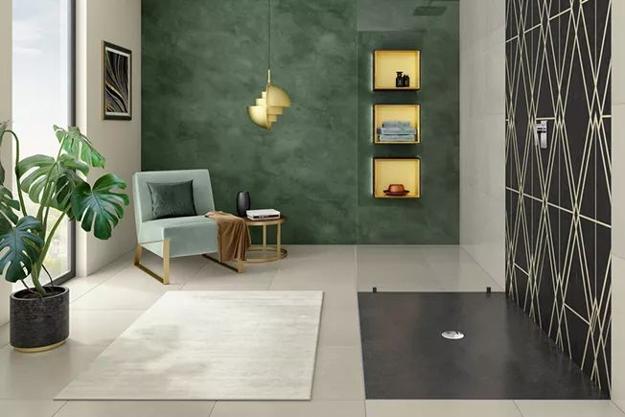 1. Modern wall color
Bathroom colors, accents defining modern interior trends
Top 10 eco bathroom trends, Green ideas for contemporary interiors
Trendy bathroom colors, small bathroom design trends
Bathroom design in gray colors is a popular choice. New and vintage style interiors look stylish. Gray wall color is excellent for creating a perfect background and an attractive, timelessly elegant look. You can set any atmosphere with gray wall color – from ultra-modern, contemporary to retro and cozy.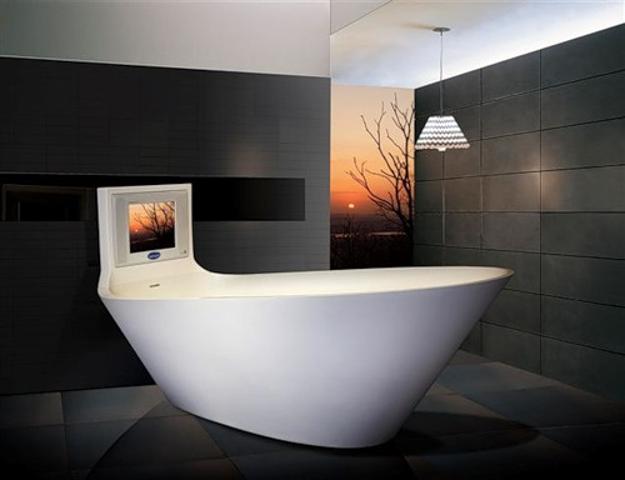 Brown color shades return into modern bathroom design, giving a cozy touch to the spaces. Delicate undertones, clay brown, terracotta, olive, bronze and rust, pine forest, cedarwood, dusty stone are beautiful hues that create modern combinations with neutral colors. A stylish wall color, inspired by nature create harmonious bathroom designs. Natural materials increase the effect and fill a bathroom with a genuine vibe.
11 modern bathroom design trends in sinks and vanities
Modern interior trends creating beautiful bathrooms
Latest trends in bathroom design, contemporary ideas for bathroom remodeling
Reddish pink color shades, peach, and pink coral shades are fashionable options also. A deep orange, mysterious purple, and warm amber yellow are color design ideas that are vibrant and beautiful, perfect for accentuating modern bathroom designs.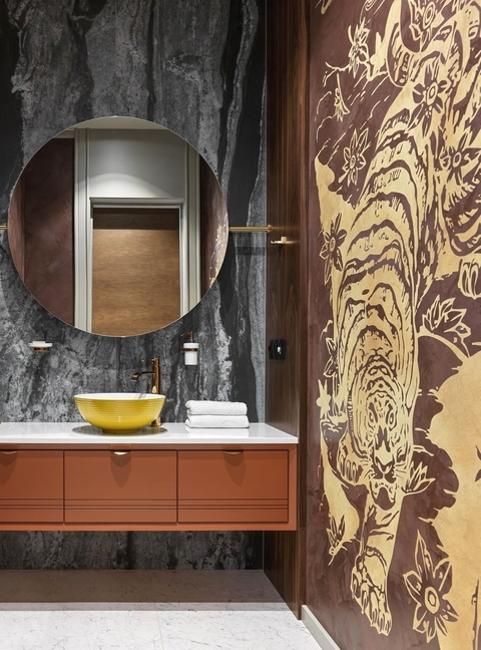 2. Vibrant accents
Bold colors and strong contrasts are modern bathroom design trends that create an upbeat atmosphere. Playful and exciting hues are perfect for creating modern accents. Unusual color combinations, textures, and patterns are modern ideas that get popular.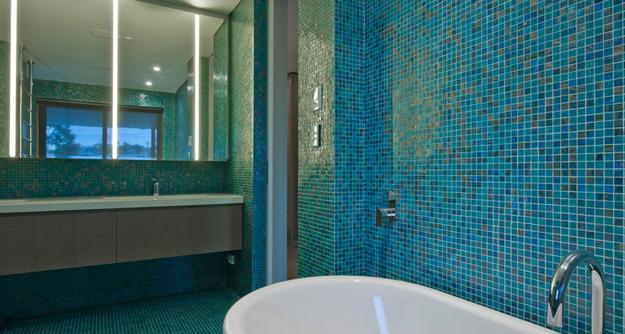 3. Wood floors
Wooden floors create modern mixes with the wall design that features natural materials. Darker shades of wood from cognac to oak bring luxury into modern bathroom designs, especially in modernistic and Art Deco interiors.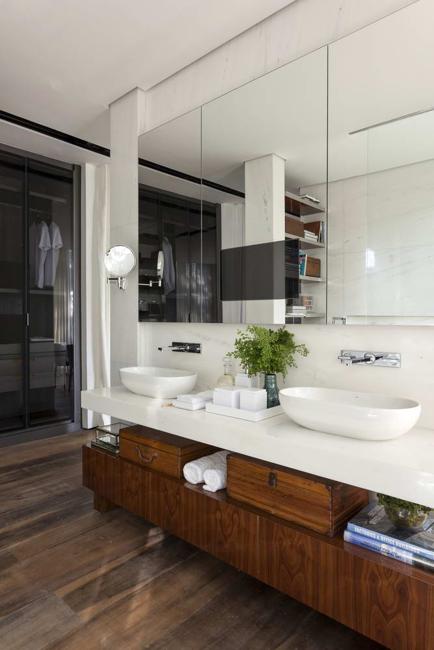 4. Metallic accents
Golden shades highlight expensive interior designs. Copper, bronze add stylish metal details to modern bathrooms. Shiny surfaces are impressive. Metallic accents amplify a bright bathroom design that blends black or dark shades of green and blue hues.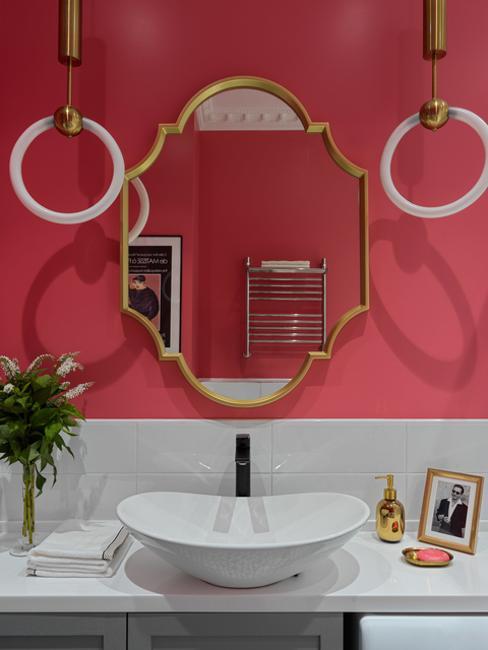 5. Tone-on-tone bathroom design
White-on-white, but not monotonous, decorating ideas that use a few off-whites and light gray color tones are trendy. Black-on-black and gray-on-black are modern ideas also. The novel technique creates depth and adds a stylish look to the monochromatic bathroom designs. Combined with marble, metal, and leather, black returns as classy as ever. From black showers and black bathroom furniture and sinks, nearly every bathroom product is now available in black and gray.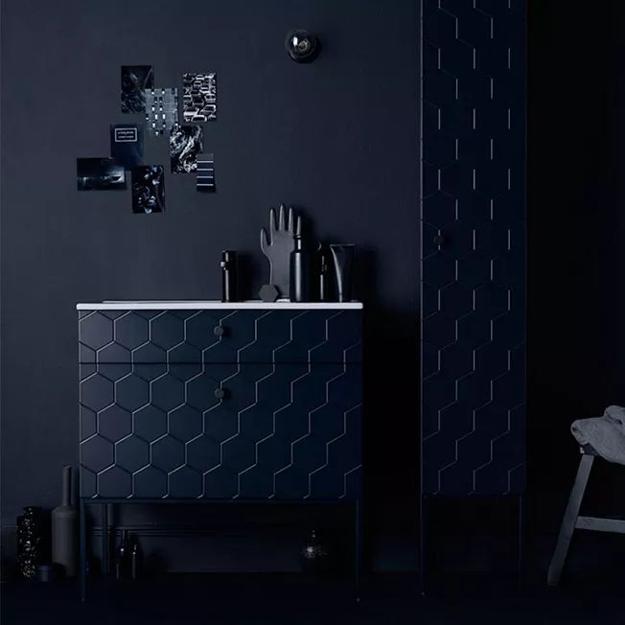 6. Bathroom fixtures in minimalist style
Contemporary bathroom fixtures make fabulous decorations. Bathroom sinks and bathtubs in minimalist style merry sophistication and functionality in beautiful spaces.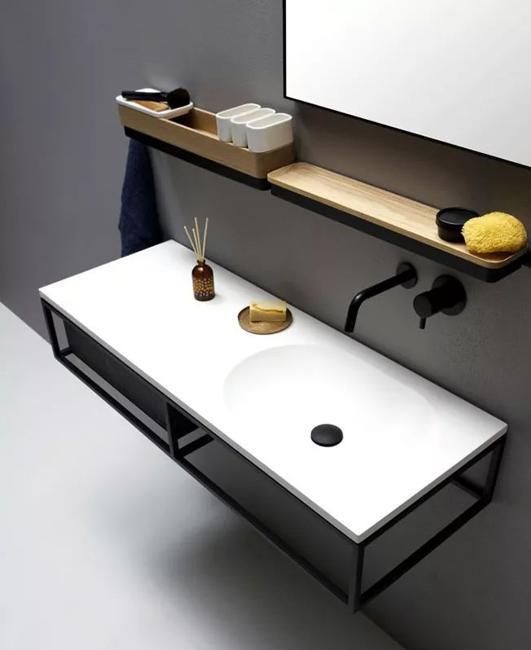 7. Mosaic tiles
Mosaic tile designs, especially glass tiles, metal tiles, or tiles featuring Swarovski crystals, create a chic atmosphere in bathrooms. Dark wall color shades and black walls are ideal backgrounds for beautiful tile designs.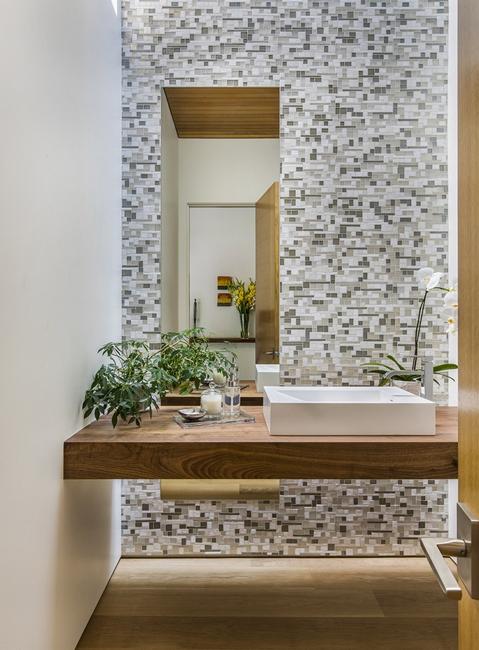 8. Glass room dividers
Decorating with glass adds space to small interiors and creates a pleasant illusion of spaciousness. A bathtub area connected to a bedroom with a glass room divider is one of the bathroom design trends.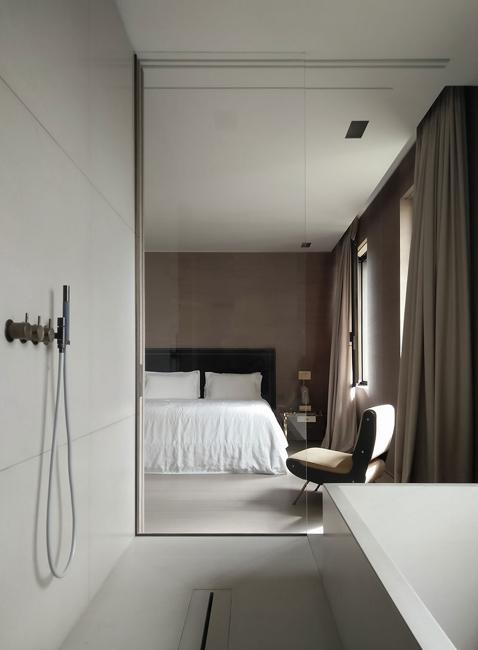 9. Open shower design
Open shower areas are contemporary and comfortable ideas. The space-open shower designs look chic, creating more space and an airy feel. The technique offers one of the most surprising bathroom design trends, perfect for small bathrooms.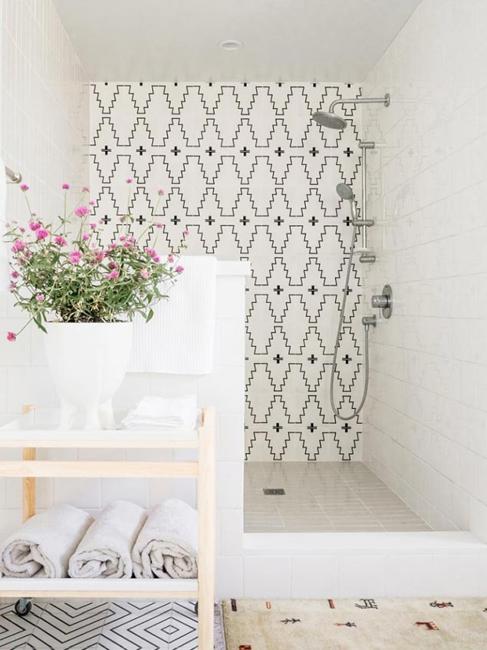 10. Unique wall design
Modern bathroom walls look like walls in living spaces. A combination of materials, original artworks, decorative wall panels, and a mix of graphic patterns are bathroom design trends that create beautiful walls.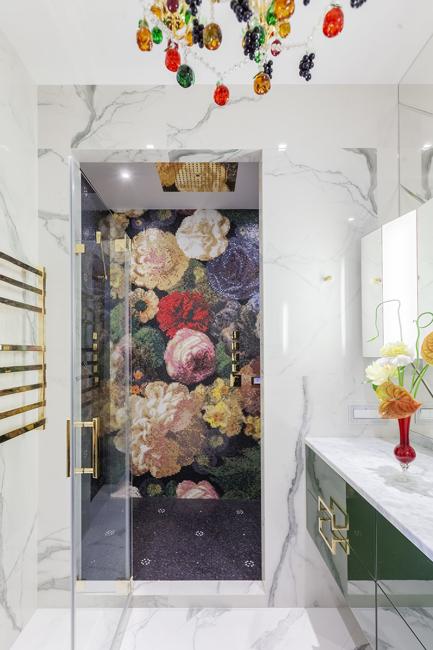 11. Houseplants and floral prints
Modern wallpaper designs bring gorgeous floral patterns and pleasant green colors into bathrooms. Houseplants are another trend in decorating modern bathrooms.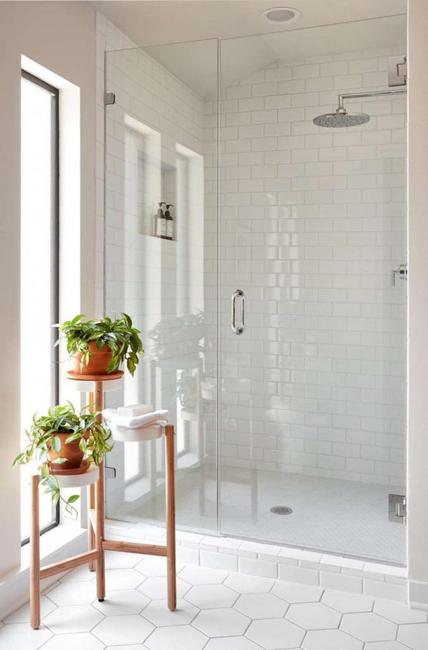 Modern bathroom fixtures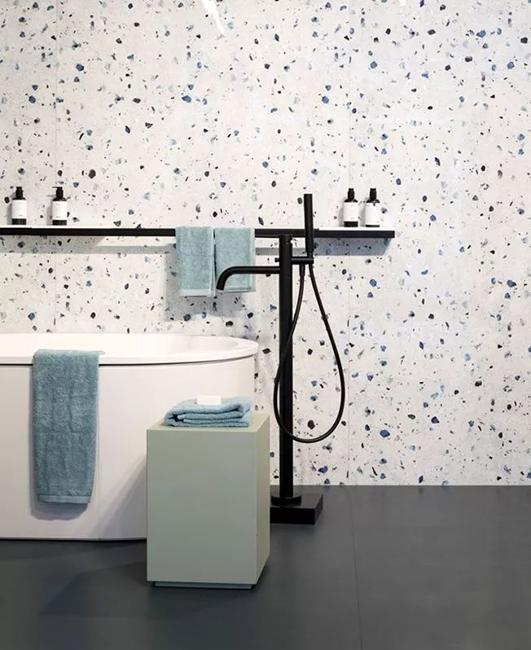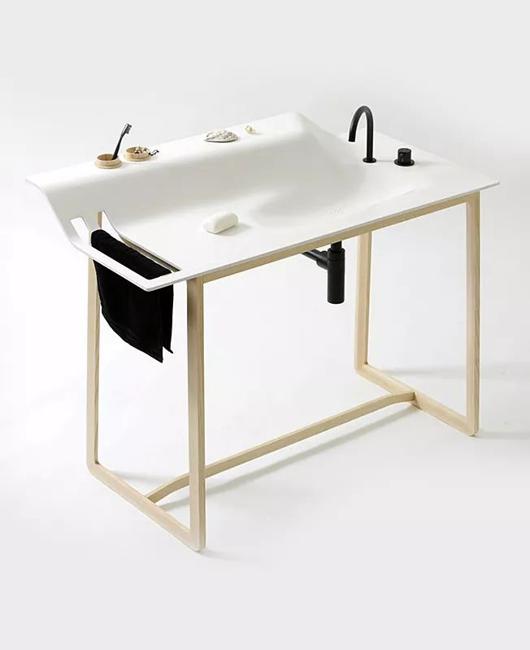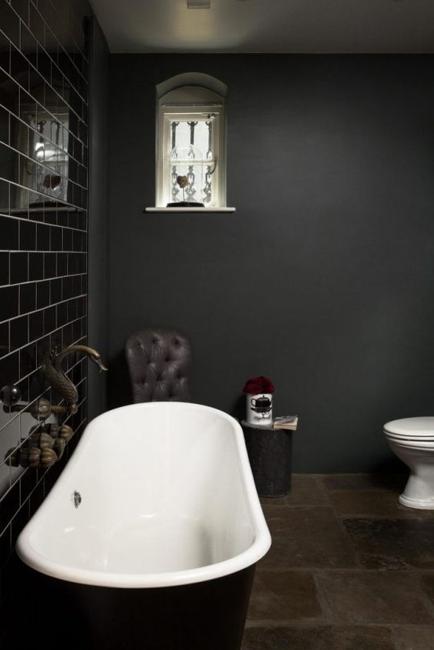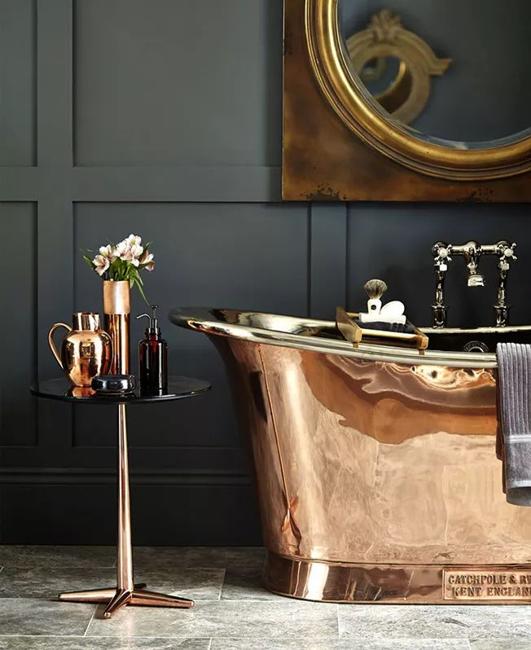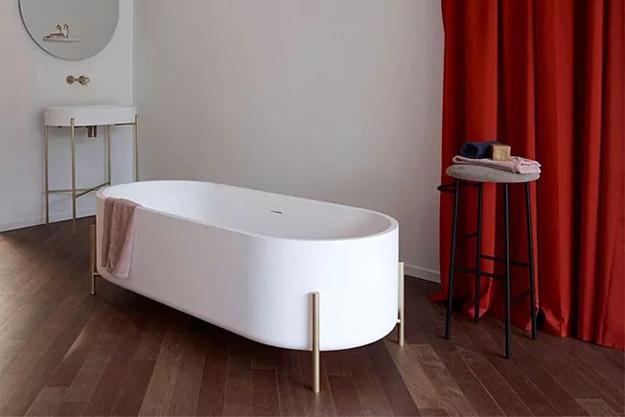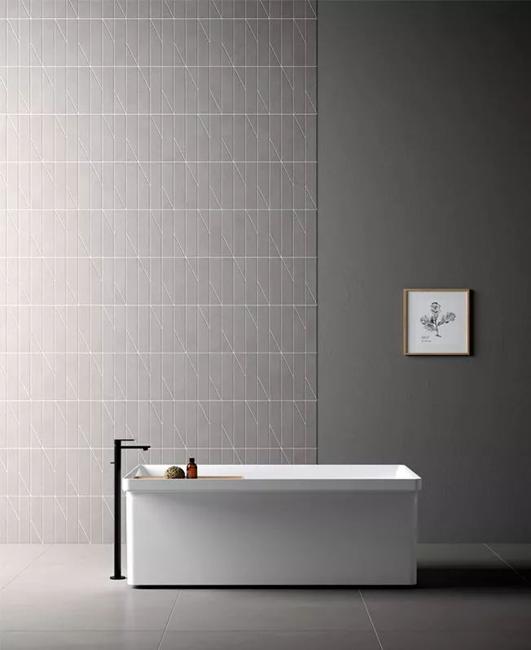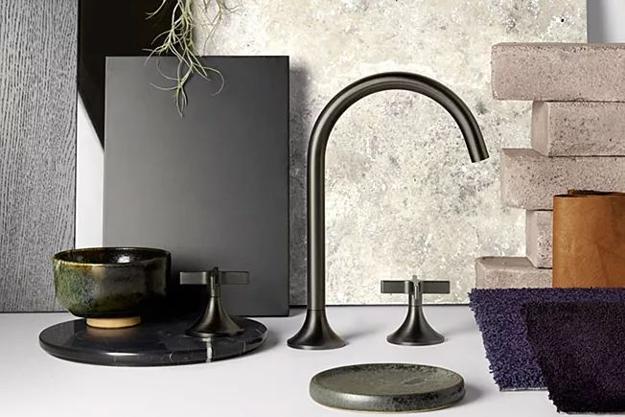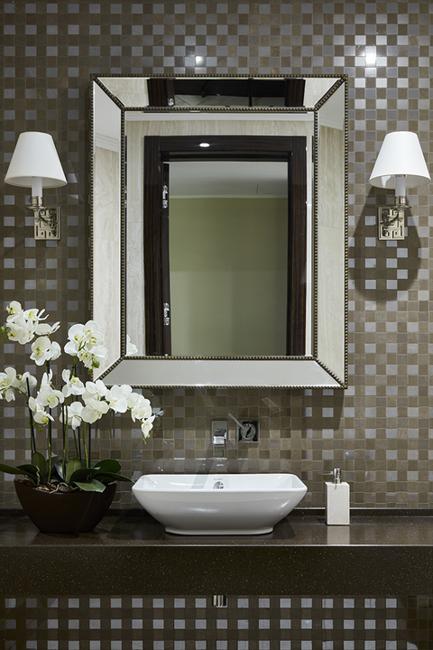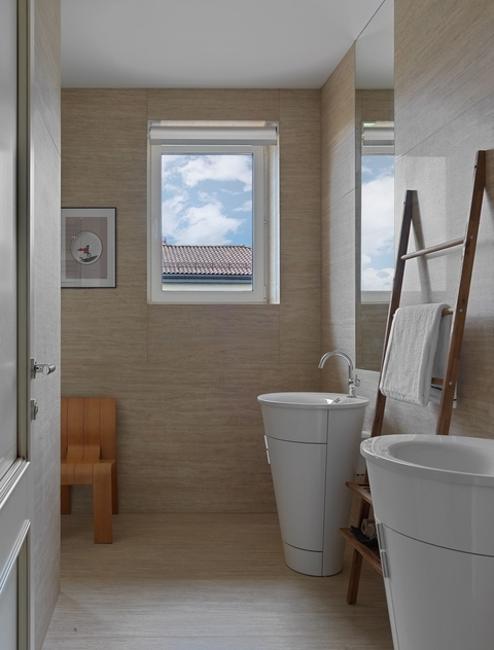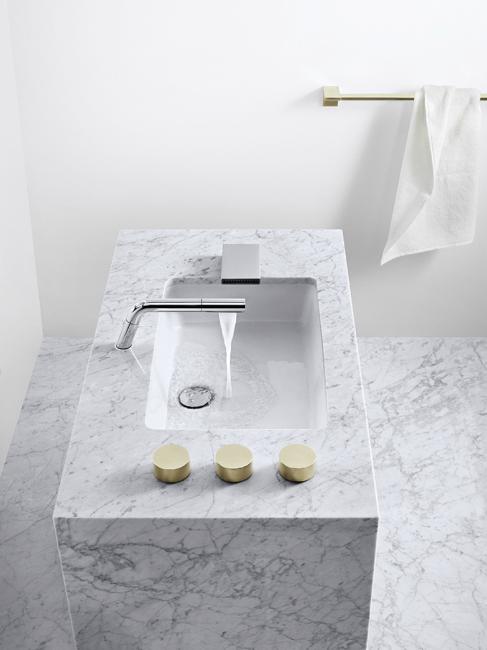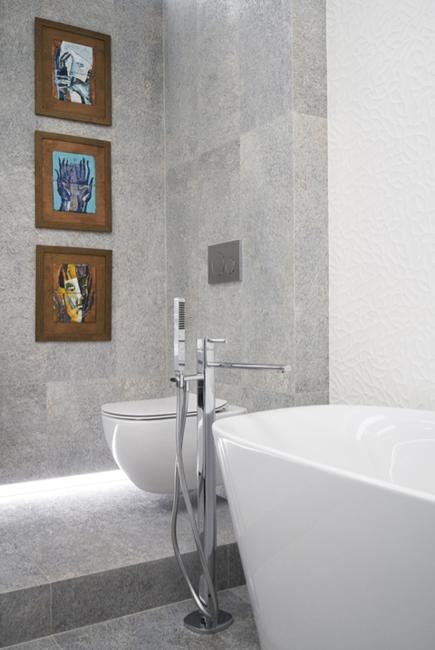 Bathroom remodeling ideas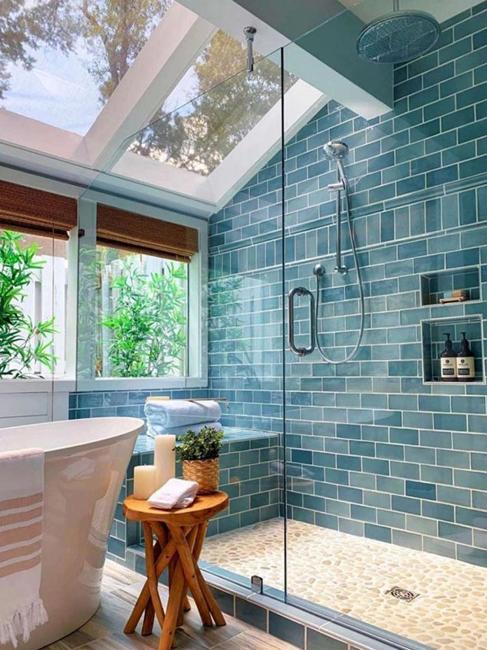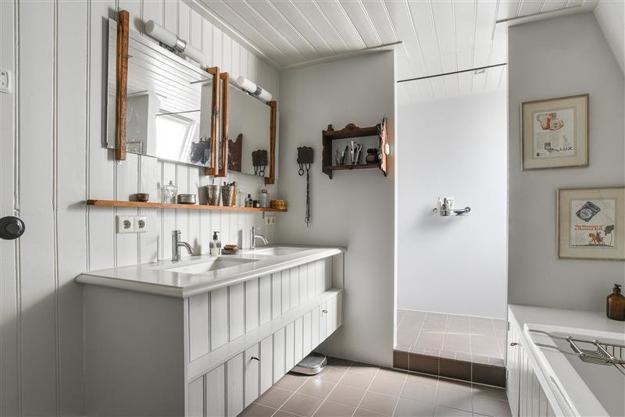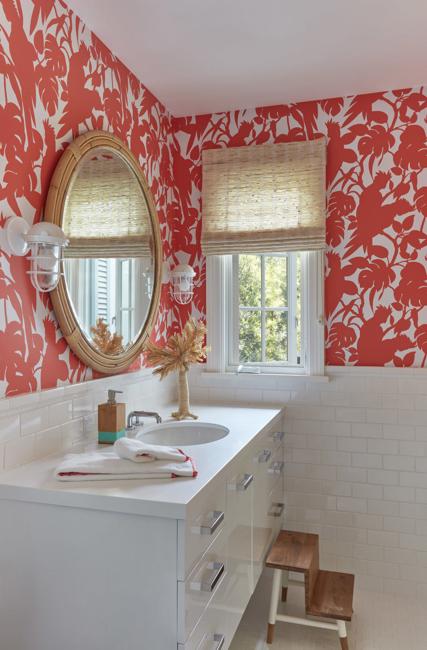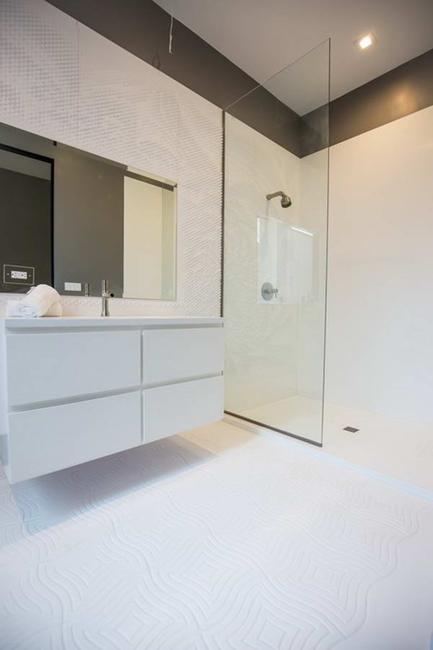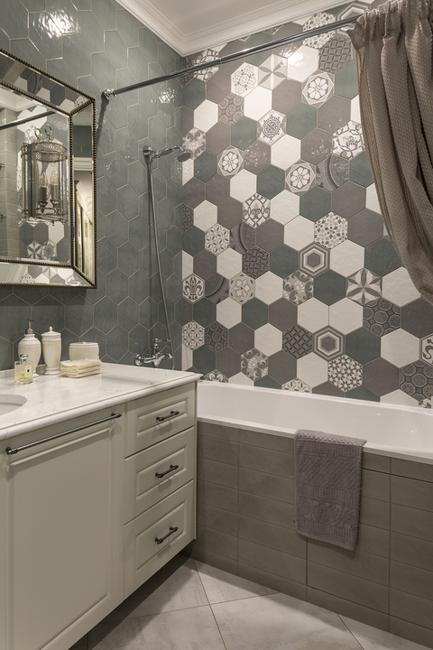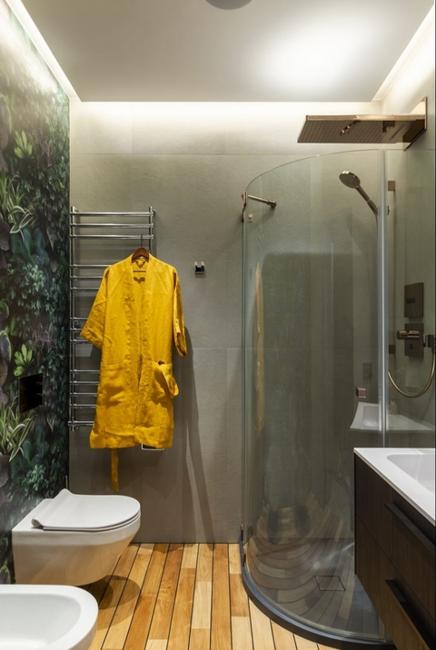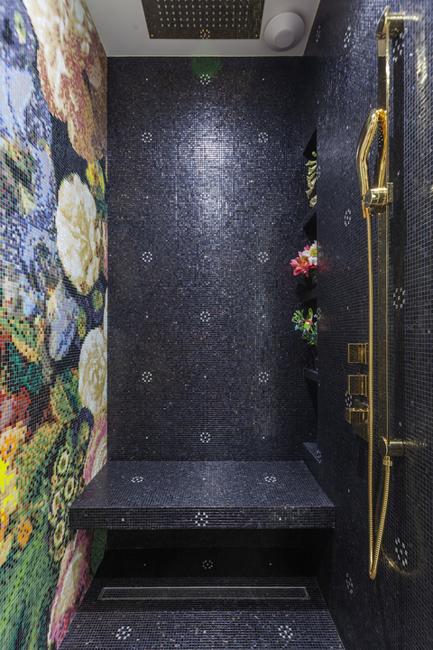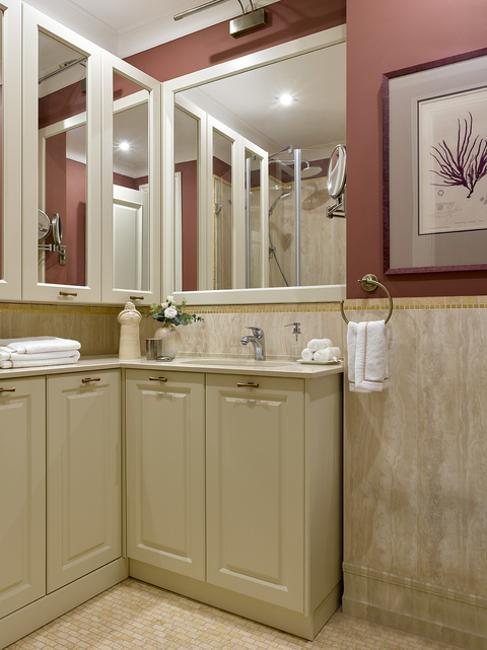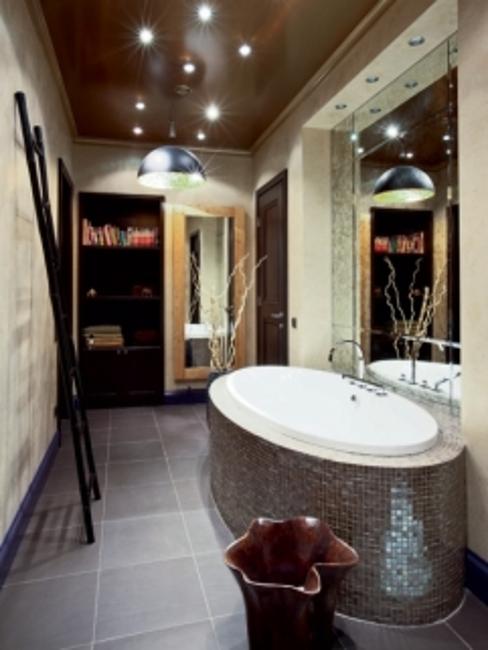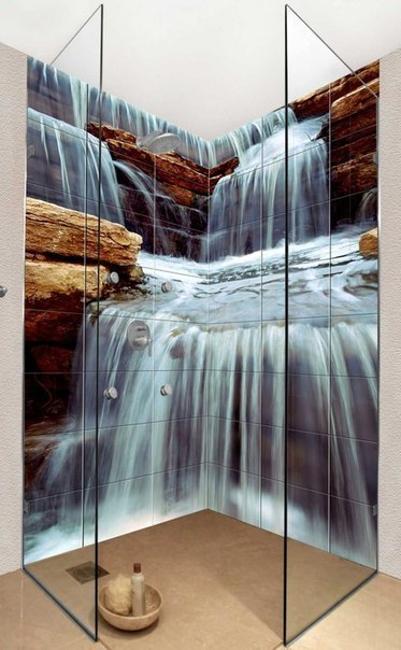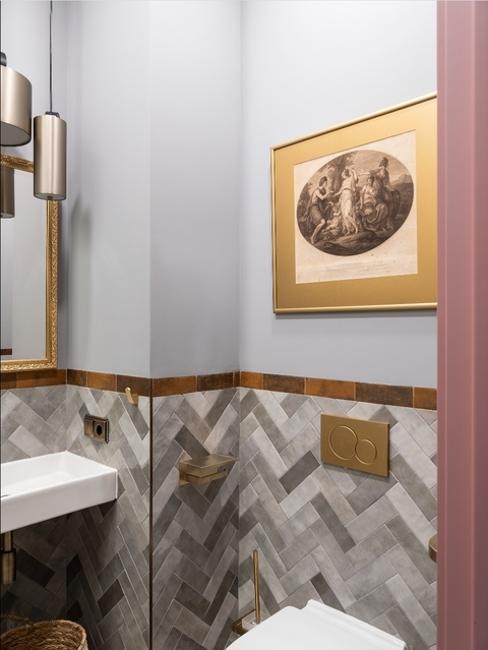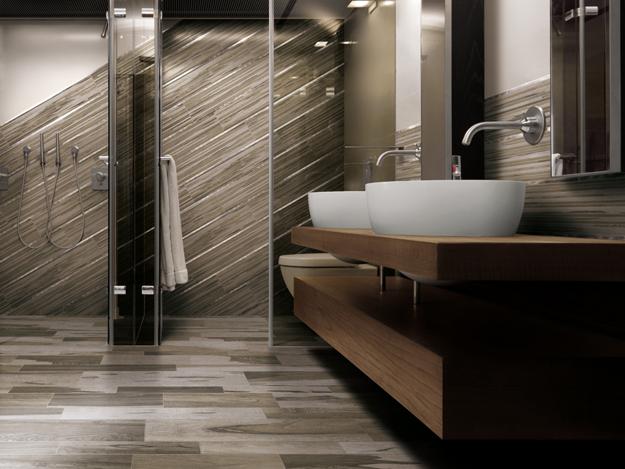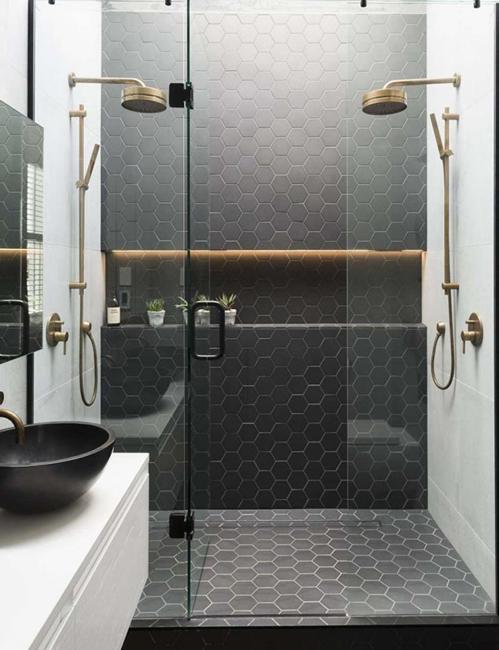 More from modern bathroom

Remodeling bathroom interiors is an essential part of creating a modern home. A beautiful, functional, well-planed, and modern bathroom design affects...
and enjoy free articles sent to your inbox