Top 10 Eco Design Trends in Contemporary Bathroom Fixtures, Green Ideas for Modern Homes

Green Design Ideas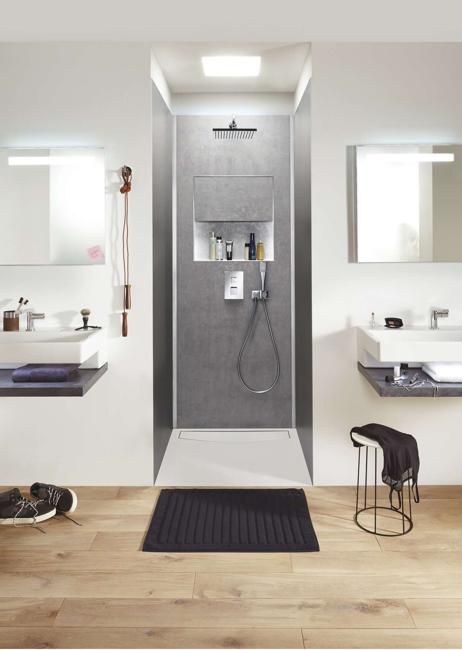 Modern shower design with glass walls and contemporary fixtures
bathroom faucets and fixtures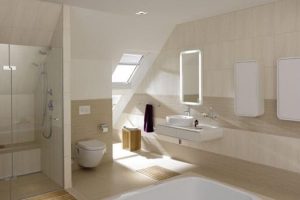 Green living ideas influence all areas of modern life. The latest trends bring technologically advanced, eco-friendly products into bathroom design. It is impossible to imagine an eco-friendly modern bathroom without a water-saving toilet and faucets. Contemporary technologies bring Green ideas and influence bathroom design.
Modern bathrooms are about saving water and energy while creating comfort and elegant beauty in contemporary home interiors. Recycling, chemically-neutral materials, low-energy, and water-saving technologies change modern bathroom design. New design ideas turn bathroom faucets, shower heads, and toilet bowls into eco-friendly products for homes.
Top trends in bathroom design with a Zen atmosphere
Modern bathroom design trends creating elegant spaces
Top design trends in bathroom fixtures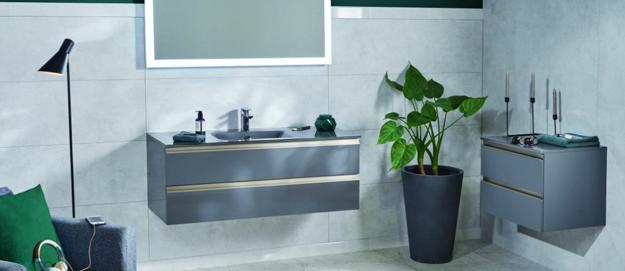 Faucets set a comfortable temperature and regulate the water flow. Advanced features improve the design of innovative shower heads, bathtub faucets, and toilet models. Recycled and chemically-neutral materials open new horizons in the contemporary design of modern bathroom sinks, bathtubs, and furniture.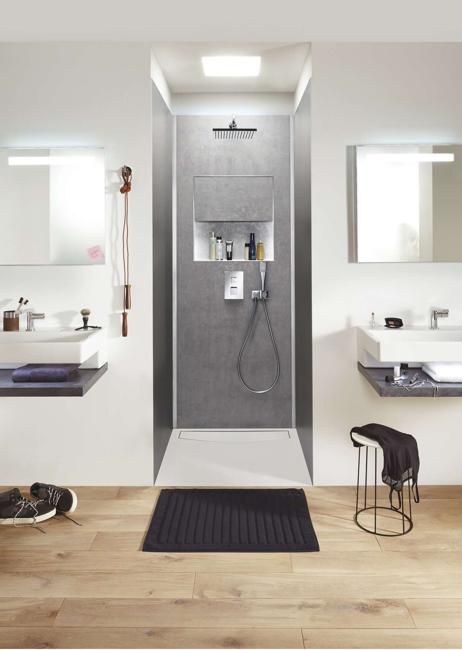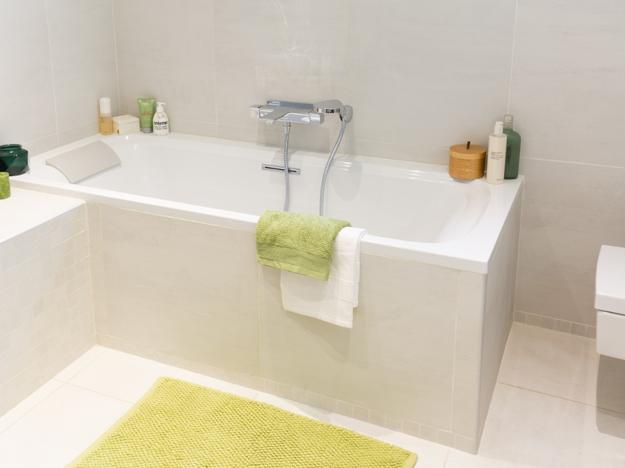 1. Tap aerators
A faucet aerator is often found at the tip of modern water faucets. Aerators can be built-in features or screwed onto the faucet head, creating a non-splashing stream. Modern faucets with aerators deliver a mixture of water and air while saving water and helping save money.
If your home has low water pressure, installing tap aerators along with low-flow shower heads can help increase the pressure.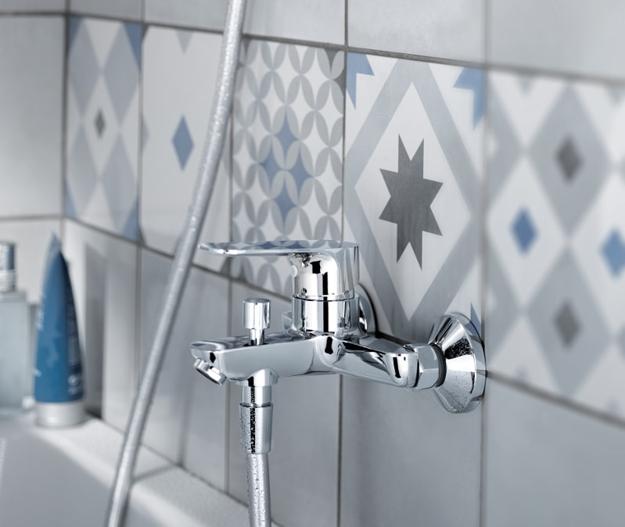 2. Flow control
Eco-friendly bathroom faucets control the water flow by built-into an aerator features, like elastic rings, or with different positions of the handle. No-touch bathroom faucets provide the best control over the water flow.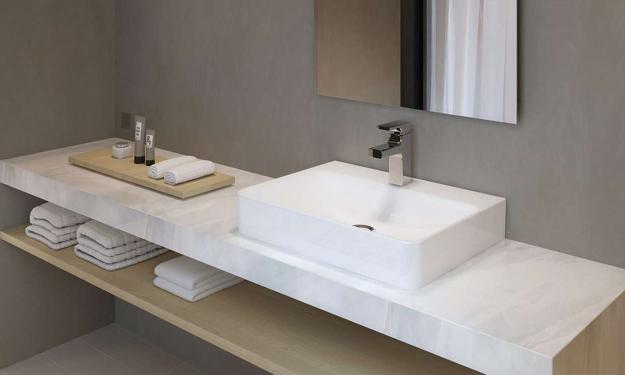 3. No-touch faucets
These types of bathroom faucets are equipped with a motion sensor. When you bring your hands closer, water begins to flow. The modern faucet pours already mixed water at the set temperature, saving energy and helping save money.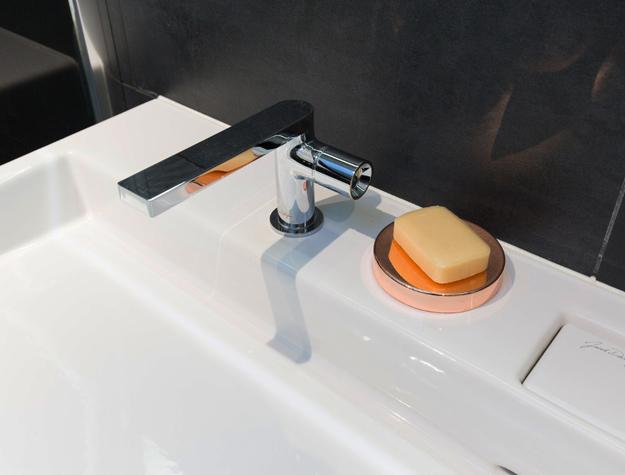 4. Temperature control faucets
Valves are supplied with water from two different water lines, one cold and one hot. Temperature control designs pour cold water first, allowing to regulate the water temperature later. These models are designed to make sure that you will not accidentally burn your hand the next time you turn the faucet.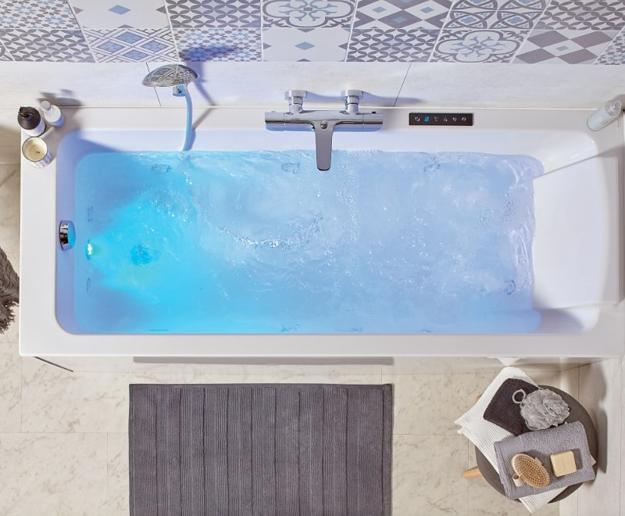 5. Eco-friendly shower heads
Manufacturers of contemporary shower heads use the same water-saving technologies as in faucet design. Aeration and integrated devices that regulate flow and save money.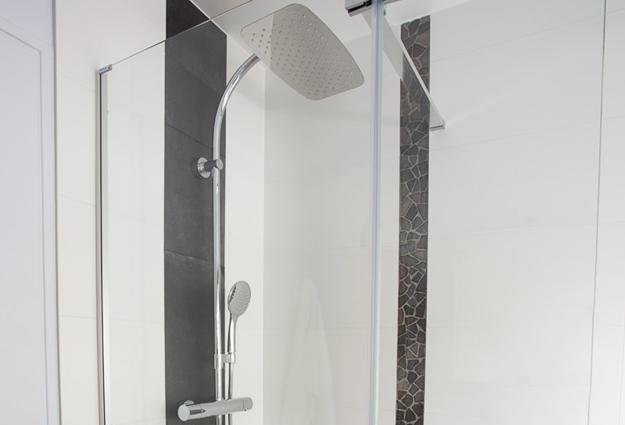 Another device for the economical usage of water is a unique mechanism which blocks a part of the water supply channel saving up to 50 % of water.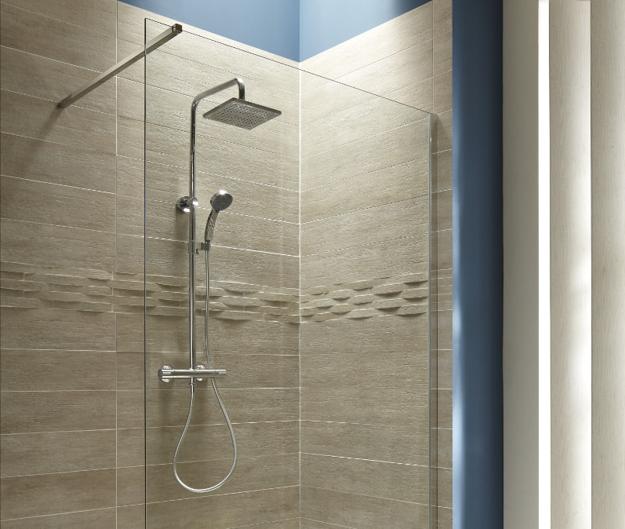 6. High-efficiency toilets
Toilet flushing can account for up to 30 percent of household water use. You can save up to 65 percent of this water by installing a high efficiency or dual flush toilet. Dual-flush toilets, which have separate flush modes for solid and liquid waste, are the best water-saving option. Switching from a standard to a low-flow design can save thousands of gallons of water per year.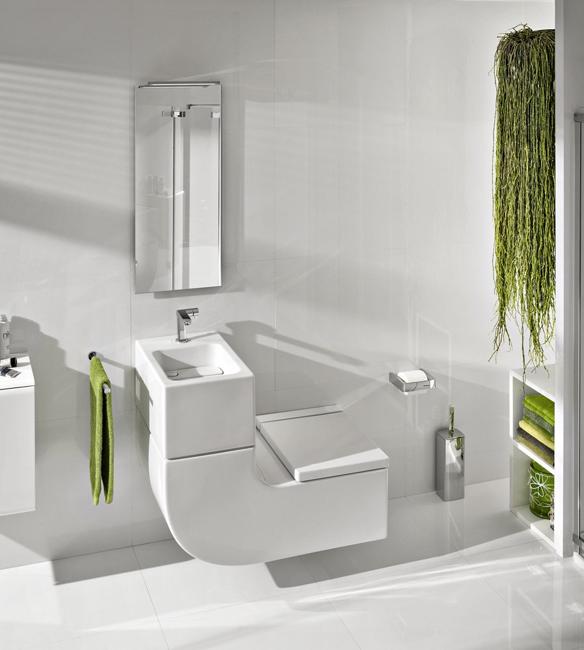 7. Rimless models
A rimless toilet bowl is designed to save water. A half of a flush is enough to clean its super smooth bowl. Though the provided flush is far more powerful, the action itself is more economical.
8. Recycled bathroom sinks
Modern bathroom sinks made of recycled materials are the new Green design trends bringing more eco-friendly products into modern homes. Contemporary technologies turn recycled cork pieces into original bathroom sinks.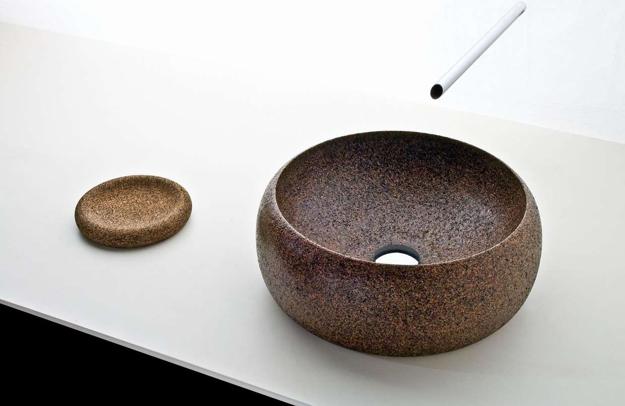 Recycled resin sinks show even more exciting designs. A resin surface is flexible and adapts to a stream of water, and when you turn a tap off, a resin sink becomes a flat surface.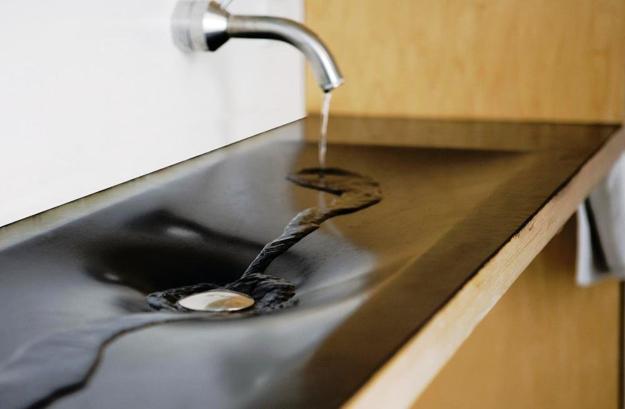 9. Concrete sinks
Other eco-friendly products for modern bathroom designs are concrete, micro-concrete, and micro-cement sink bowls. These contemporary bathroom sinks are made of the chemically neutral materials that give strength and a unique look to the Green products. They are easy to clean and available in many colors.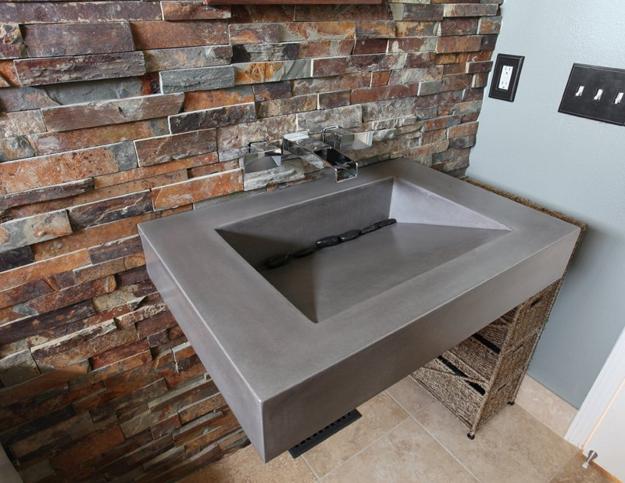 10. Eco toilet of the future
Bill Gates presented the concept of an innovative toilet design that does not need water to operate. It does not have a drainage system; there is no need to connect to the sewage system. All waste is processed with chemicals into useful fertilizers. The billionaire promised that the invention would soon be available on the market.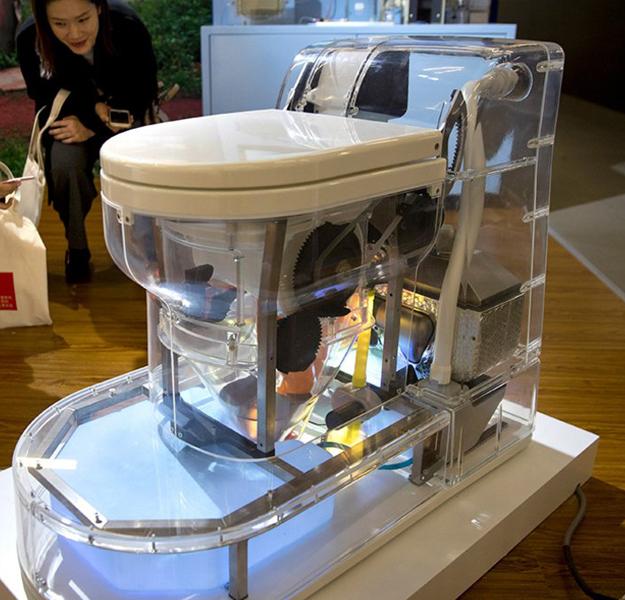 More from eco friendly products

Paper window blinds can make beautiful accents to interior design and decorating. A young designer Natchar Sawatdichai found a gap in...
and enjoy free articles sent to your inbox