Concrete Outdoor Pool Defying Gravity, Modern House Design

Green Design Ideas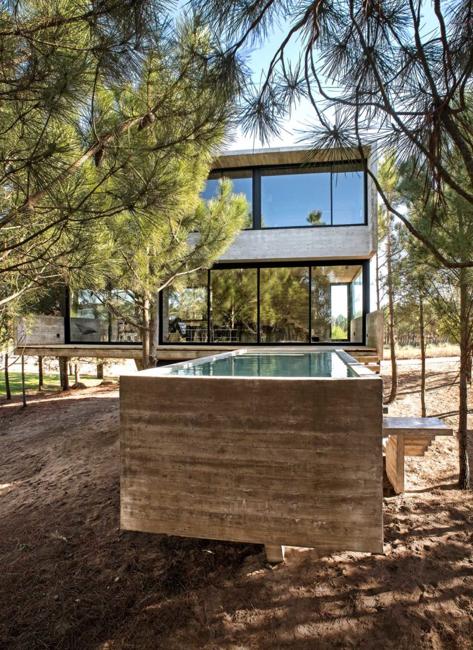 Concrete water tank, outdoor swimming pool, contemporary design
water features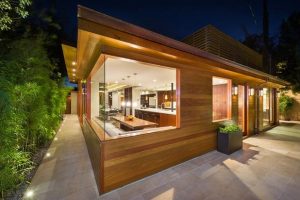 This beautiful, modern house design features the outdoor swimming pool surrounded by pine trees. Supported by an elegant, almost invisible concrete beam, the water tank is floating in the air, defying gravity. Located in a Costa Esmeralda neighborhood by the sea, outside of Buenos Aires City in Argentina, this modern house is designed by Luciano Kruk. The contemporary house design beautifully blends with the natural landscape and offers a peaceful, relaxing, and comfortable place for a break.
With a desire to reduce maintenance costs, the architects proposed exposed concrete and glass construction materials that reflect the latest trends in minimalist aesthetics. Envisioned by Luciano Kruk architects, lucianokruk.com, the modern house rises from the earth on the sloped property featuring the design, which reduces the impact on the environment. The swimming pool is just above the ground, similarly to the house. The lightness of the design makes it hard to believe the swimming pool is filled with water.
Modern house design with roof opening
Triangles in architectural interiors, modern houses
Contemporary home design, free shape pool concept
Net Zero design ideas and sustainability
Contemporary house exterior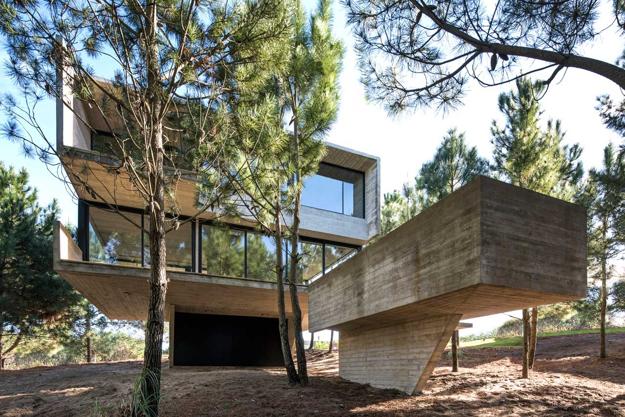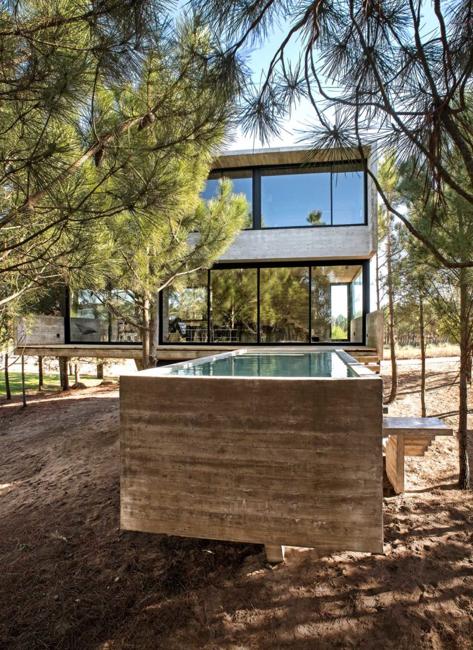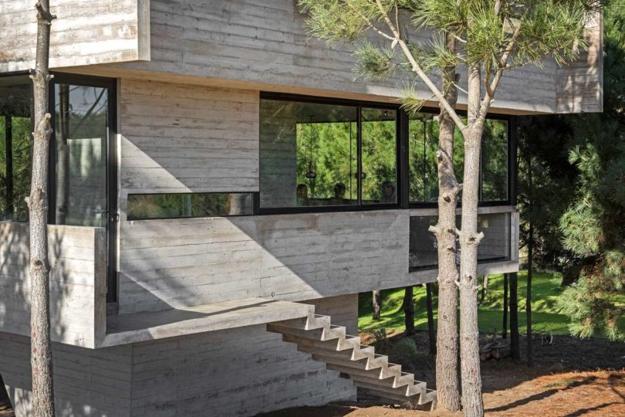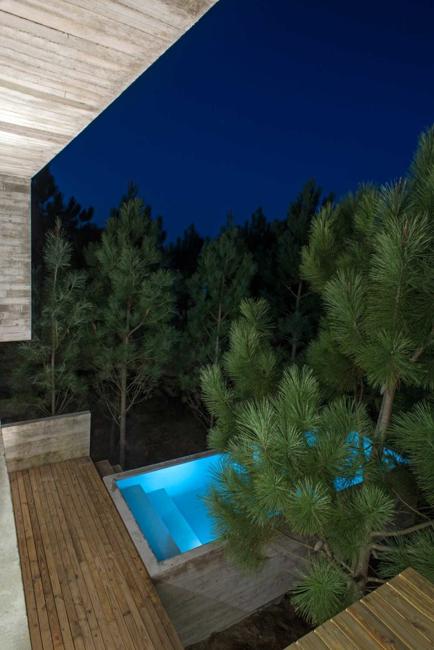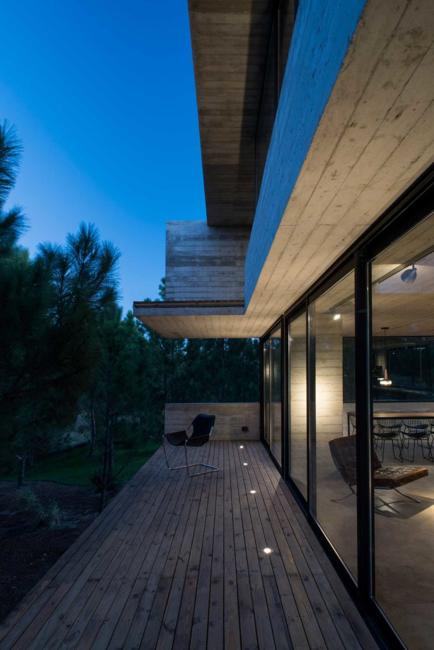 Modern interior design
The first floor if two meters above the ground, offering the beautiful living spaces with large windows offering pleasant views of mature trees surrounding the contemporary home. The bedrooms on the top floor feature wall partitions on each side for privacy. The modern interior design opens up the space towards the back of the house, where nice views help blend the rooms with nature.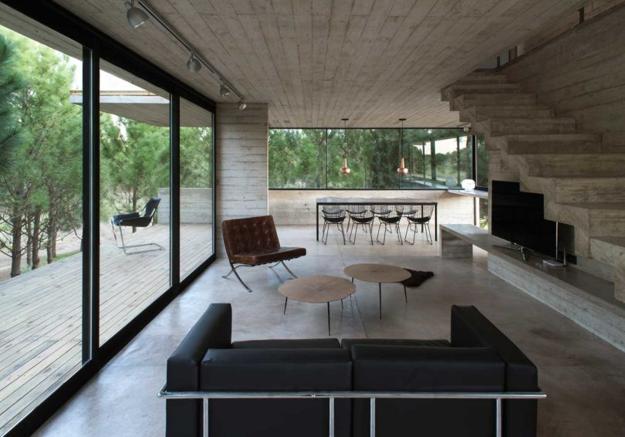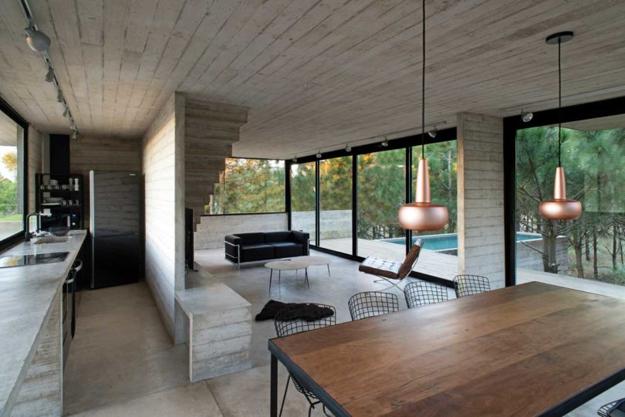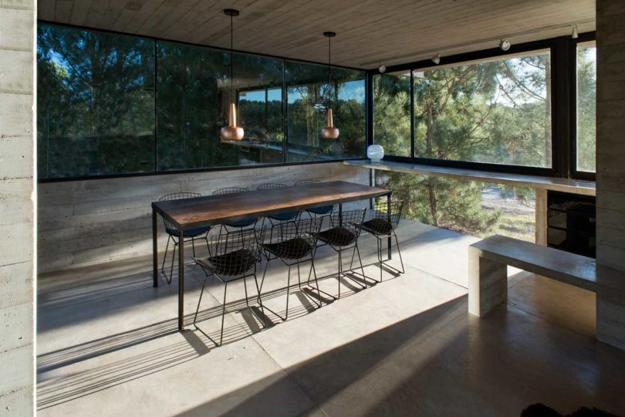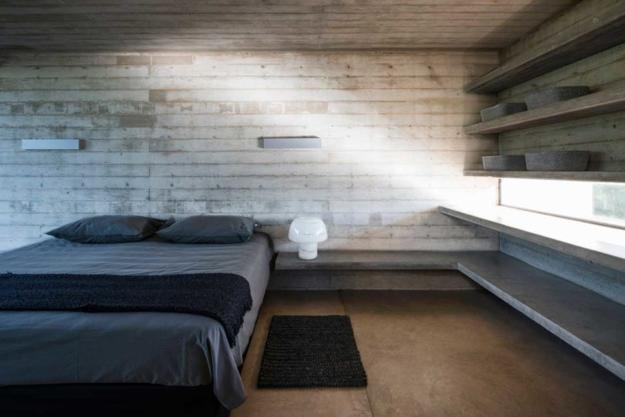 Photography by Daniela Mac Adden

Modern house design in Japanese style celebrates the functionality and elegance of minimalism. Airy, bright rooms look inviting and comfortable. Natural...
and enjoy free articles sent to your inbox