Colorful Striped Chair Design Inspired by Colored Layers of Painted Desert
---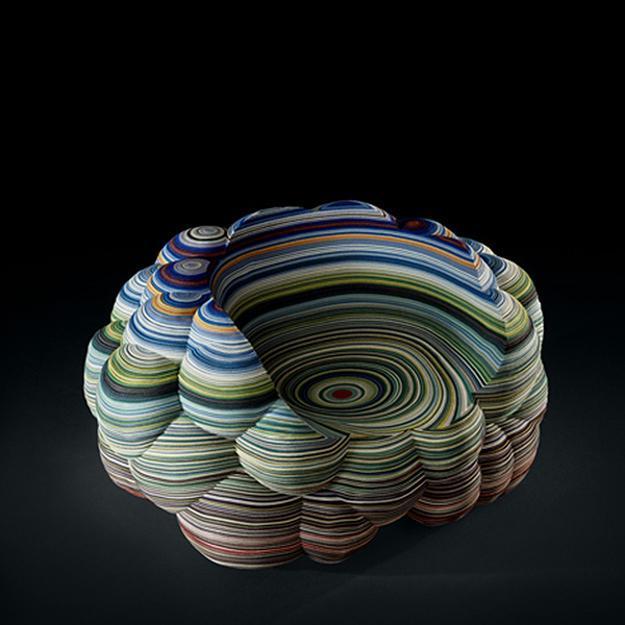 Textile chair with colorful stripes, unique furniture design ideas
The colorful striped chair, inspired by amazing colors of the Painted Desert in Arizona, is a unique furniture pieces created by designer from Denmark Richard Hutten. Soon the Dutch designer will present in Milan this chair made of 545 different color layers.
The inspiration for this unique furniture design project came from colorful fossils forming fantastic desert terrain in Arizona, USA. Lushome shares a few pictures of the bright chair and the desert that inspired this unique furniture piece.
Striped chair is called The Layers Cloud is made with a light aluminum frame and textile in various bright colors. Its design and manufacturing process took 840 sq meters of colorful fabric. 20 % of the upholstery fabric is made of recycled fibers. Layers that create this unusual seat were digitally cut and then put together manually.
10 unique furniture design ideas inspired by nature
Bright and eco friendly furniture design ideas recycling silk for colorful seats
Colorful modern chair with numerous layers of fabric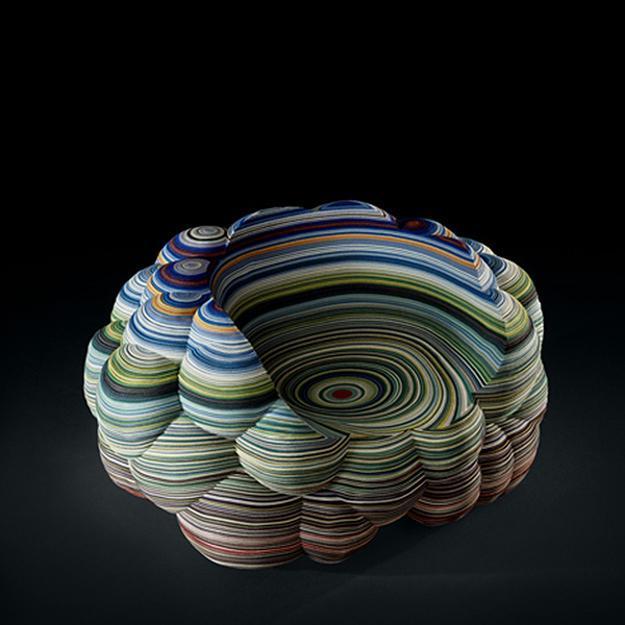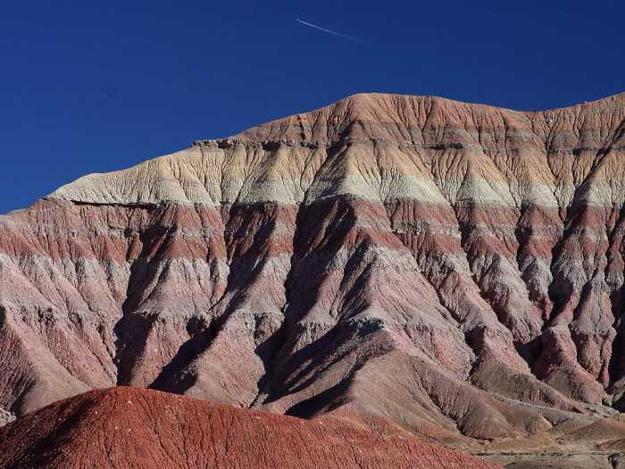 Colorful stripes, created with textile, the combination of comfortable shape and soft texture make this unique furniture piece very original, interesting and comfortable.
These colorful striped chairs that blend traditional materials and decoration pattern with surprising inspirations and natural form, look like modern artworks and make gorgeous centerpieces for interior decorating.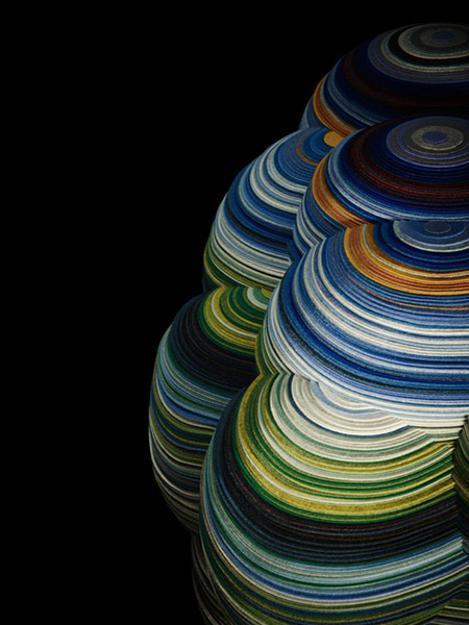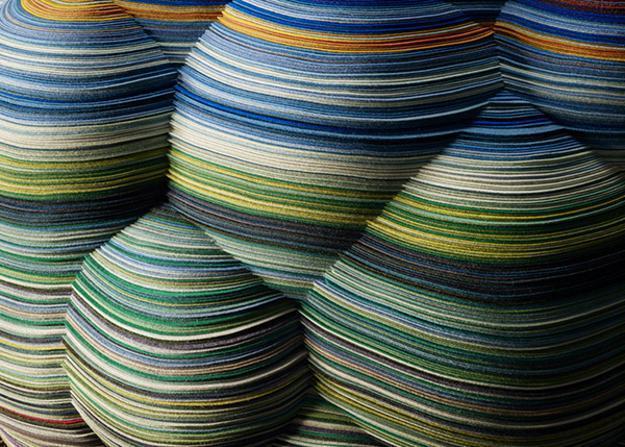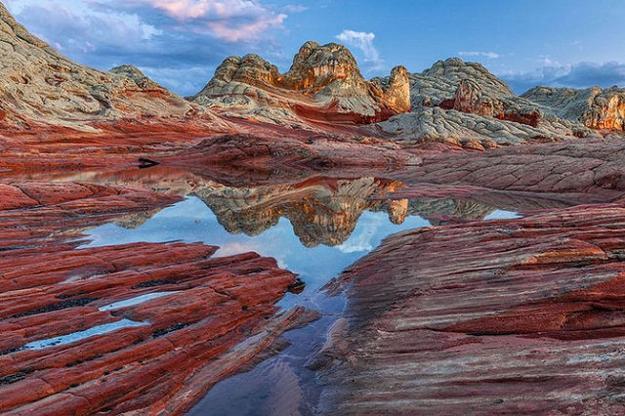 More from modern furniture

Soft Work is a seating system featuring contemporary design in a minimalist style. Designed by London-based studio Barber & Osgerby for...