Bright and Eco Friendly Furniture Design Idea Recycling Silk for Colorful Seats

Furniture Accessories

Green Design Ideas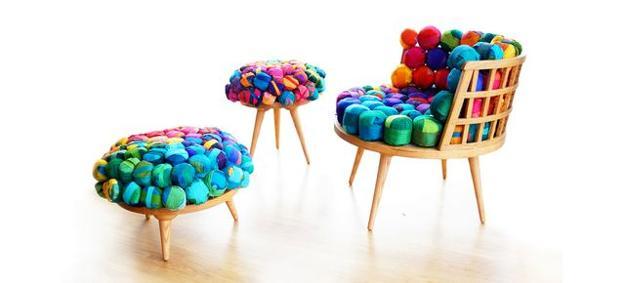 Colorful chair, stool and ottoman with seats made of fabric balls
eco friendly products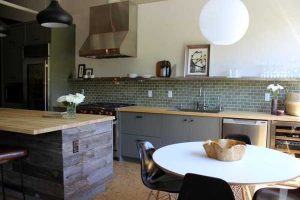 These modern furniture items look innovative and bright. Created by Istanbul based designer Meb Rure, wooden furniture pieces feature recycled silk seats in all rainbow colors. Made with silk fabric waste, the chair, stool and ottoman demonstrate creative ideas for eco friendly furniture design.
This ecological furniture collection from Meb Rure Studio, www.meb-rure.com/, located in Turkey, consists of three spectacularly bright pieces which are made of American white oak and recycled silk yarns from Nepal. The ethnic-inspired, unusual and very original design idea turns fabric waste into beautiful modern furniture, bringing warmth and cheerful atmosphere into interior decorating.
Colorful silk balls are filled with sponge, providing comfortable seats and adding gorgeous colors to this unique furniture upholstery. The attractive, easily assembled and unique furniture pieces are designed with natural materials. Easy assembly helps to decrease the carbon footprint while transporting legs.
Recycled silk furniture design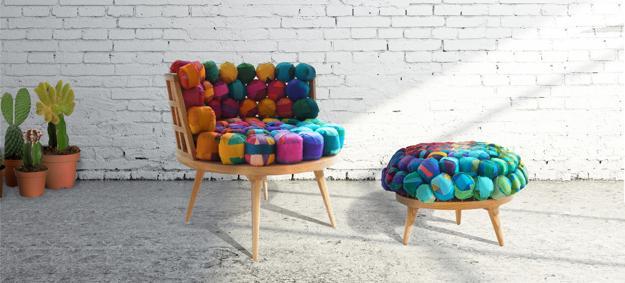 The colorful fabric balls add an amazing, surprising and interesting look to this furniture upholstery. Foam-filled, the fabric balls are grouped to create soft seats, recycling silk pieces and bringing bright colors into interior decorating.
Pleasant and luxurious silk fabric add chic and style to this simple modern furniture. Beautiful color schemes that include rich blue, yellow, orange, pink, purple and green colors add charm and beauty to these unique furniture items.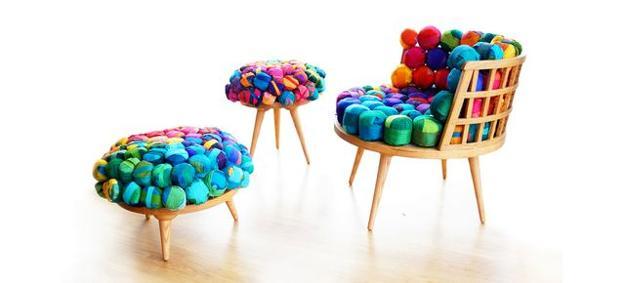 DIY inspirations
The best part of this furniture design idea is that it can be used for DIY projects, creating wonderful seats of fabric pieces you have in your home. Foam or batting materials can be used for designing cushions with handmade fabric balls.
Recycling wood pallets for handmade furniture, 15 DIY projects
Bold chair redesign idea, DIY furniture decoration
Simple designer furniture, stool and ottoman recycling old paper
You can make small pillows for your living room furniture or large floor pillows for kids room decorating. A mattress, created with small fabric balls will look wonderful in kids playrooms or family rooms. This unique furniture design idea gives great inspirations for DIY projects, – cushions for furniture decoration, recycling small fabric pieces and adding fabulous, colorful and functional accents to interior decorating.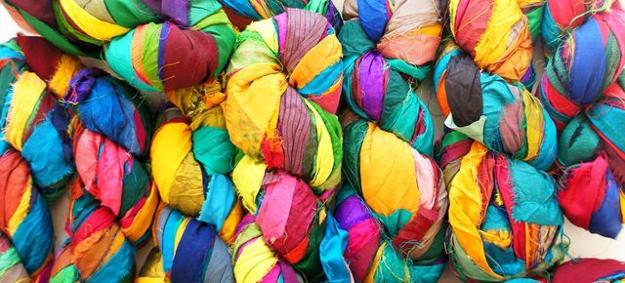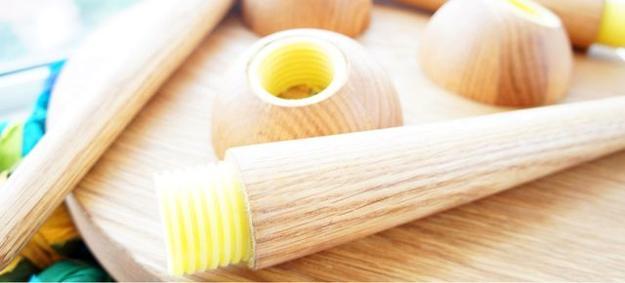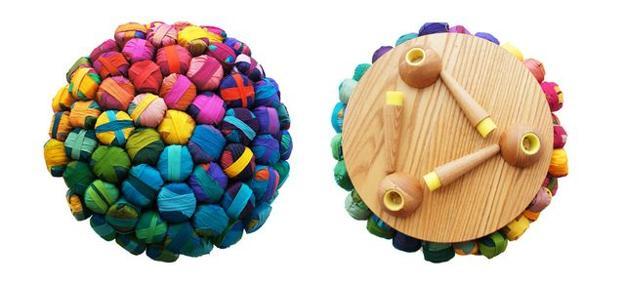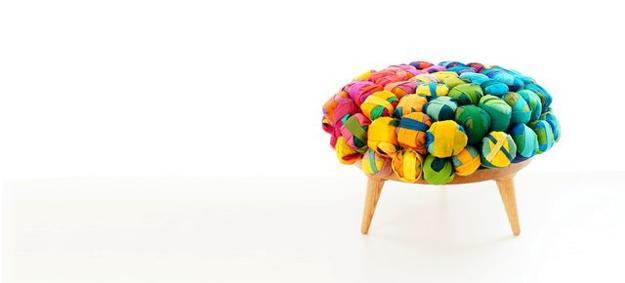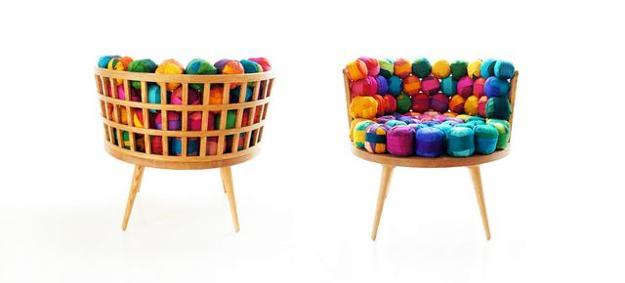 More from unique furniture

Recycling is a creative, Green, modern way to create something new, exciting, original, stylish for your home interiors. Do-It-Yourself projects are...
and enjoy free articles sent to your inbox