Bright Room Colors and Bold Decorating Color Schemes for Modern Interior Design

Decorating Ideas

Interior Design Ideas

Room Colors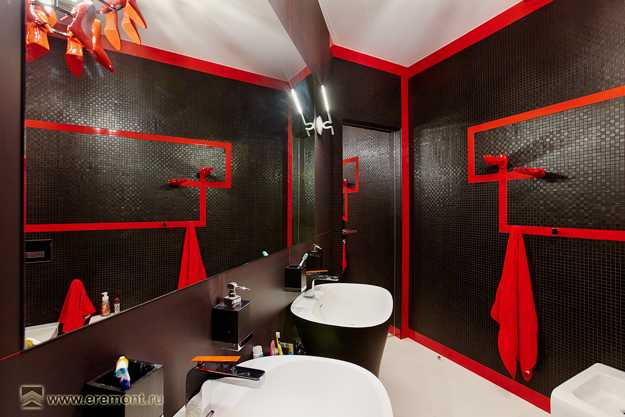 Black and red color scheme for modern bathroom design
color matching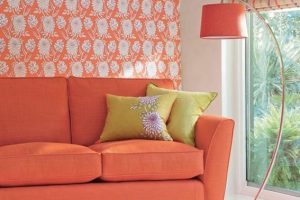 Bright room colors dramatically change interior design. It is amazing what a touch of bold decorating color can do for a lacking interest, plain and boring room. Vibrant interior decorating color schemes that include bright red, orange, rich yellow, hot pink and purple or bold blue and green colors, add energy and fun to any room decorating.
Modern interior design trends bring exciting and striking interior decorating color schemes into homes, creating beautiful, dynamic and colorful rooms. Modern interior design and decorating benefit from bright room colors, highlighting color accents with natural light and creating a brightening effect.
Bold room colors can overwhelm a small room, but when used skillfully and in moderation, bright interior decorating color schemes can make room appear airier, bigger and brighter. Small room design that incorporates a lot of white surfaces, allows to add bold color accents, colorful furniture and decor accessories to create a energizing splash of color.
Modern interior design with bright room colors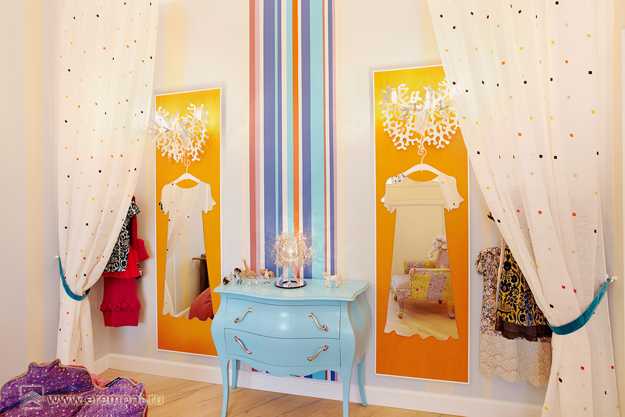 Here is a collection of brave, spectacular and innovative interior design ideas and bright, rich and exciting decorating color schemes, designed for an optimistic family of 5 by Russian architectural studio VIRA, based in Moscow, www.eremont.ru/ that show stunning, bold and interesting rooms, modern color hues and creative decor ideas.
Warm and cool room colors
Colorful wall paint colors and modern wallpaper patterns add bold color shades to the walls, creating warm or cool interior design. A cool decorating color scheme, that include bright purple, turquoise, blue and green colors tend to make a small room feel more spacious. Warm room colors visually move the walls in, making the room seem smaller and feel cozier.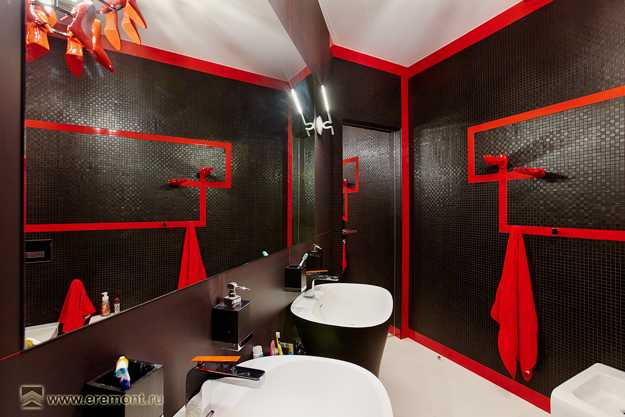 Using a monochromatic decorating color scheme or a single color throughout your interior design bring unity and continuity into homes, making the large and small home interiors appear calming, spacious and open.
16 decorating ideas bringing bright room colors into modern interior design
Bright color combinations for modern interior decorating, colorful spring decorating ideas
Bright red color accents, 15 bold and beautiful home decorating ideas
Choosing room colors for modern interior design
Decorating colors are powerful. Stylish room colors create fresh and modern interior design. Certain room colors evoke positive emotions and improve health. Some interior decorating colors improve sleep habits and relax the body. Other color hues increase memory power and enhance academic performance. Before choosing your interior decorating color scheme, learn about modern interior design trends and potential psychological effects of your color choices.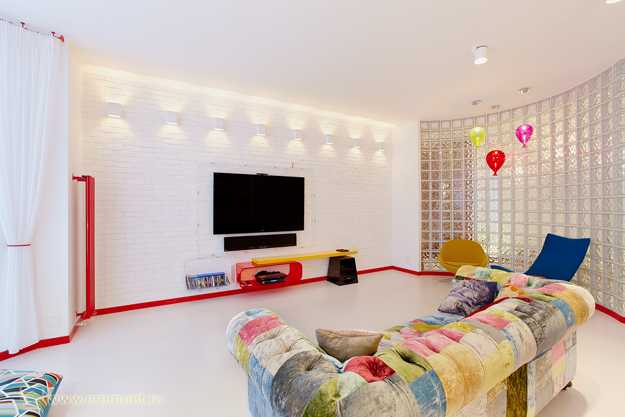 Color matching
Creating an attractive, professionally designed, healthy and modern interior decorating color scheme that includes bold room colors is not an easy task. Room colors coordinate in many ways. Complimentary interior decorating colors are opposite to one another on the color wheel. Complimentary decorating color schemes are balanced and enrich modern interior design with strong colorful contrasts. Analogous colors are next to one another on the color wheel, and they create pleasant, interesting and harmonious rooms, sharing a base color.
Red interior colors adding passion and energy to modern interior design
Kids furniture, neutral and bright color combinations for kids rooms
Modern wall tiles in red colors creating stunning bathroom design
Interior decorating with bright room color combinations
Bright room colors can be added with wall paint, modern wallpaper patterns, colorful furniture and decor accessories. Daring accent color transformed interior design, making a small room look gorgeous and adding spectacular details to large interior design. Colorful walls, jazzed up with bright trims, or a single, well-placed color accent turn rooms into cheerful and stylish home interiors.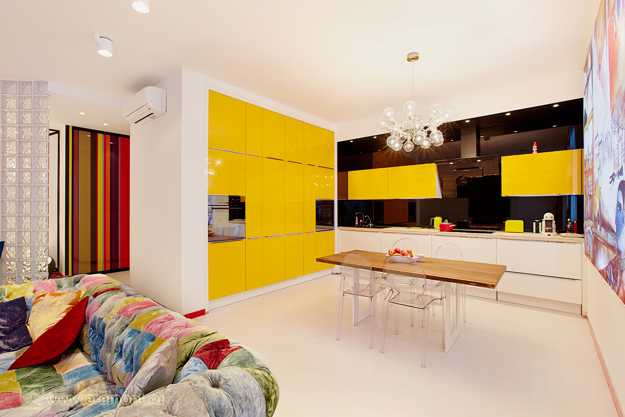 An accent wall design in a single bold color or colorful display of stripes and modern decoration patterns adds depth to interior design and make the living spaces appear interesting and stylish. Colorful room furniture and decor accessories in bright colors, curtains, bedding sets and throw pillows, combined with colorful lamp shades and creative wall design ideas look fantastic, celebrating optimistic, brave, energetic and modern interior design.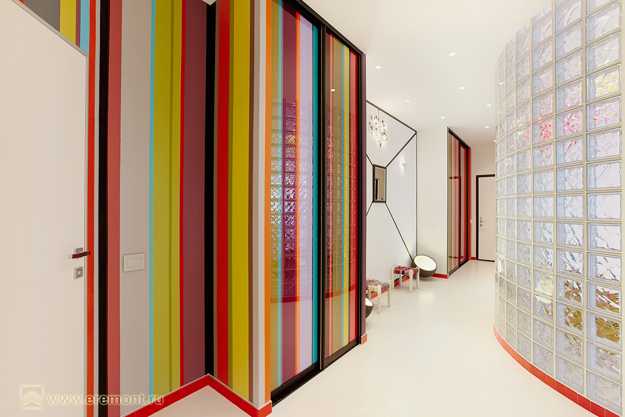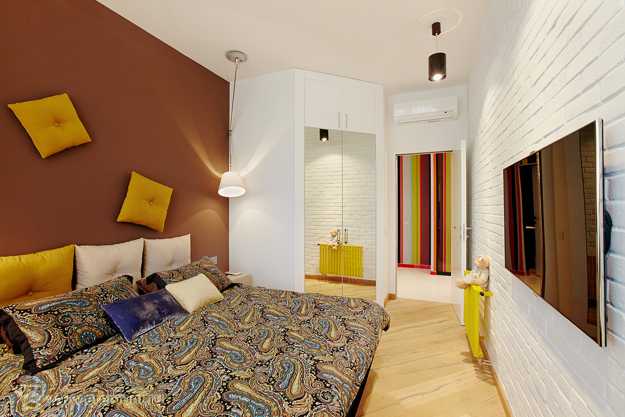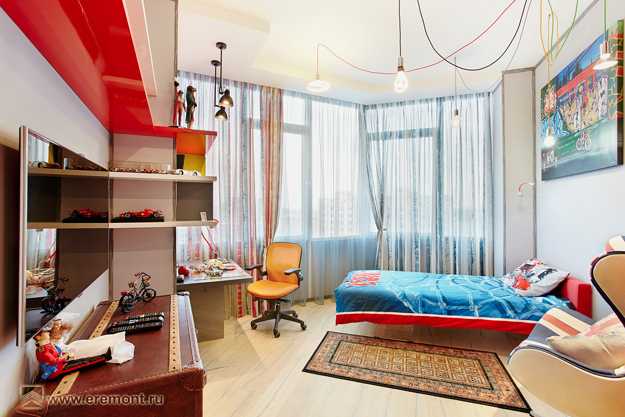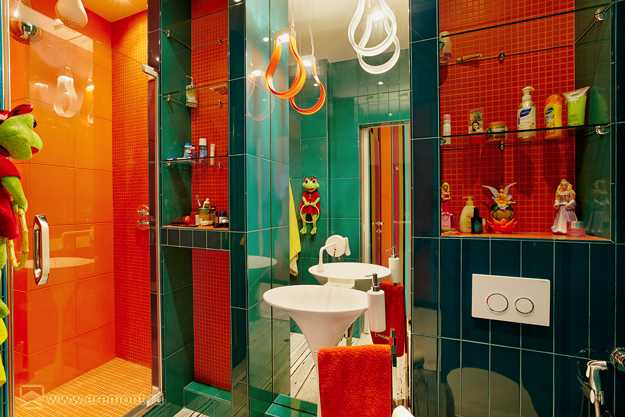 More from color combinations

UltraViolet is an exciting modern color, one of the color trends that influences home decorating for the winter holidays. The bluish-purple...
and enjoy free articles sent to your inbox