Bright Color Combinations for Interior Decorating by Holly Dyment, Colorful Spring Decorating Ideas

Decorating Ideas
Interior Design Ideas

Room Colors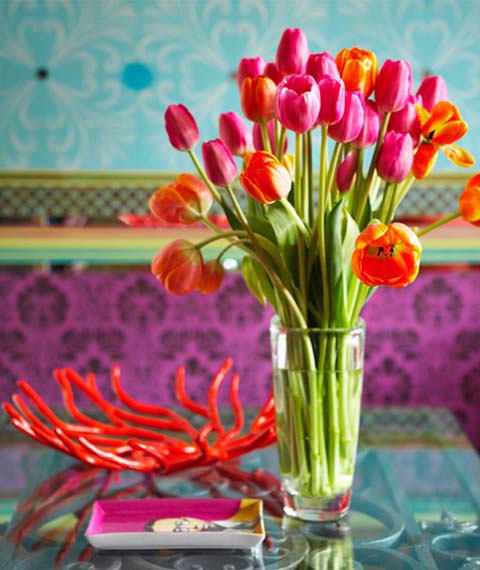 Green and red color combination for spring decorating, purple wallpaper and blue fabric
spring decorating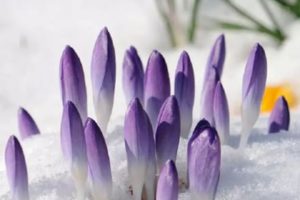 Bright interior decorating ideas from interior decorator Holly Dyment are cheerful and bold, perfect for spring home decorating. Dynamic interior design ideas that include bright room colors and floral designs in all rainbow color tones can inspire optimistic spring decorating ideas that can transform home interiors, adding joy and fresh look to all rooms.
Toronto interior decorator Holly Dyment has been featured, over the course of her twenty five year career, on television, in design and decorating magazines and newspapers. The expert in residential interior design is widely acclaimed for her fearless use of various room colors, exploring unusual color combinations and bold interior decorating ideas.
Bright walls, ceilings, floors, cabinetry, upholstery and decor accessories look gorgeous, celebrating her amazing skill of mixing patterns and textures in a single room, a series of rooms, or an entire apartment or house.
Spring Feng Shui tips, bringing more light into spring home decorating
Colorful spring decorating ideas for living rooms
Bright color combinations for spring decorating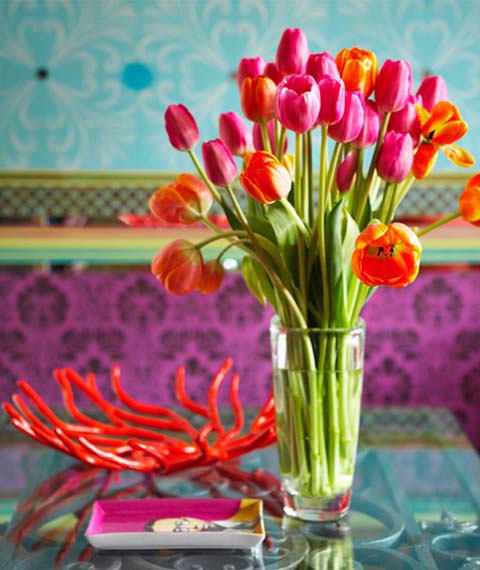 Her fine art background and training in graphic design gave her the tools to design exclusive home interiors, moving beyond the use of conventional hues and old-school rules about which room colors look great together.
The Canadian designer loves the dazzling color combinations, blending orange and purple, pink and red, brown and blue, or gray and lilac.
Red curtains, pink and blue wall paint colors, bright color combination for spring decorating
Her interesting and modern interior design ideas and optimistic color combinations, that are excellent for spring decorating, feel inspiring, warm and unique.
15 floral arrangements with flowering branches, spring home decorating ideas
Spring inspired home decorating ideas for every room
urple wallpaper and chair upholstery fabric with colorful cushions and pink color accents, rich room colors and bold ideas for spring decorating
Bright and cheerful, unexpected and modern, interior decorating ideas from Holly Dyment, http://www.hollydymentdesign.com/ are comfortable and attractive. Pleasant and joyful patterns, textures and color combinations can be used as inspirations for spring home decorating.
Blue paint and fabrics for bedroom decorating, bright color combination and floral designs for spring decorating
Her long time client says, – When Holly does a presentation (of paint colors, wallpapers designs, upholstery and cushion fabrics the designer chooses after the initial consultation), you are scared, at first. Everyone else you know has a beige couch in a beige living room, but then her choices start to grow on you and before you can say 'vermilion,' you're loving your red walls in the living room and your purple velvet headboard, your orange painted glass backsplash in the kitchen and your powder-room wall-paper in the electric color of the sky.
Spring decorating ideas, neutral interior paint colors and bright decor
Charming ideas for spring decorating, light window curtains
Brown wallpaper with white and pink flowers, beautiful color combination for modern bathroom decorating
Colorful interior decorating ideas from Holly Dyment
More from color combinations

UltraViolet is an exciting modern color, one of the color trends that influences home decorating for the winter holidays. The bluish-purple...
and enjoy free articles sent to your inbox