Bright Loft in the Unique Building with the Latticework Exterior in Los Angeles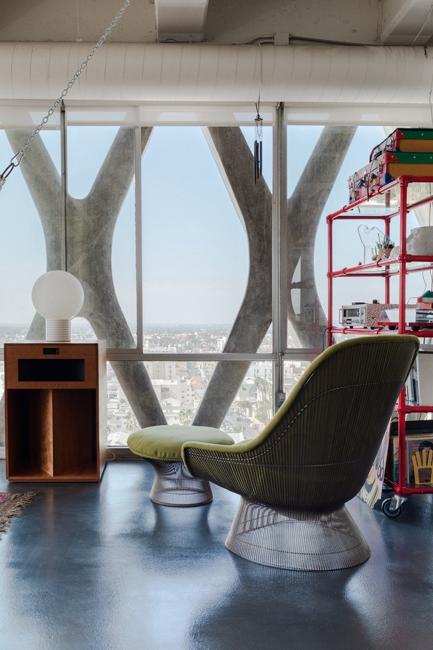 Secondhand furnishings, loft design with beautiful views
vintage style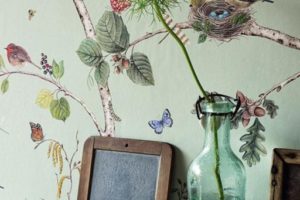 Some apartment buildings have so much character that no wonder people love them. This creative director presents the loft beautified by the downtown views and latticework exterior. Iris Alonzo, who lives in the Mid-century modern style building, in Westlake District, Los Angeles, California, and decorates the apartment with second-hand pieces, giving new life to used items.
Her creative way of interior decorating shows an array of colorful, textured, and imaginative furnishings. Filling her home with primarily old or multifunctional pieces create unique, inspiring, and modern home interiors. The historic American Cement Company Building, constructed in 1961 as the company's headquarters, features the concrete latticework exterior.
Mid-century Modern style wall designs
Glass blocks adding sparkling accents to modern home interiors
Geometric patterns of Mid-century Modern screen blocks
Distinct architectural designs of Mid-century Modern homes
Glass block walls in modern bathrooms
Bright loft design with secondhand furnishings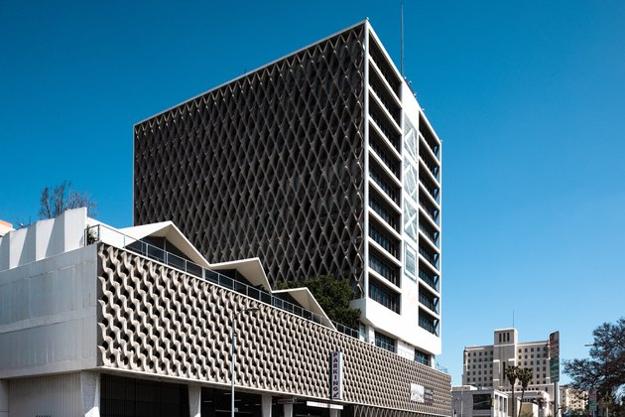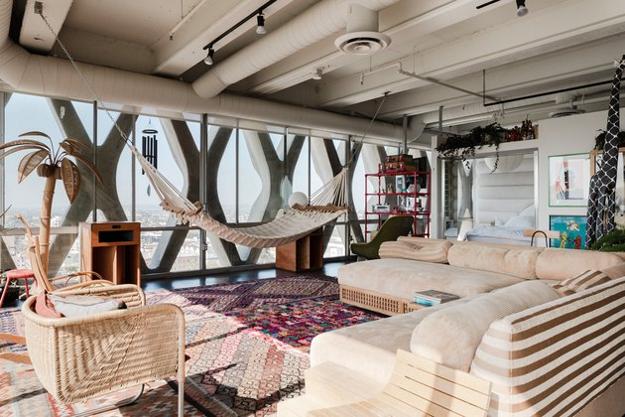 One of her brothers, an architect, designed her bedroom with mirrored doors and an adjoining walk-in closet to section it off from the rest of the loft. The angle creates an entryway and a more inviting flow into space versus a hard straight line.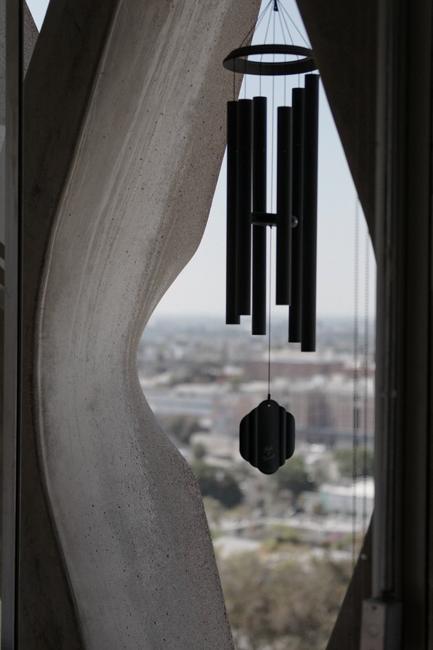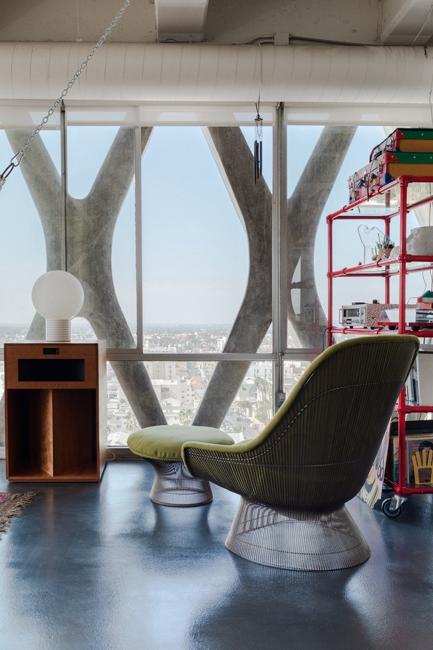 Her two other brothers each added something special to her living spaces as well. One hung a wind chime outside, the other made custom, movable staircases for her dog Charlie, giving him access to the couch and bed.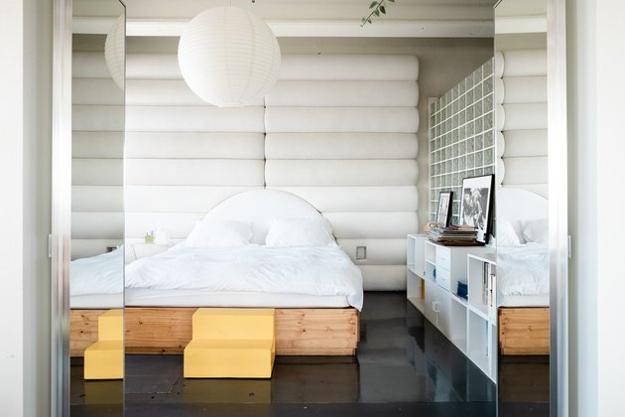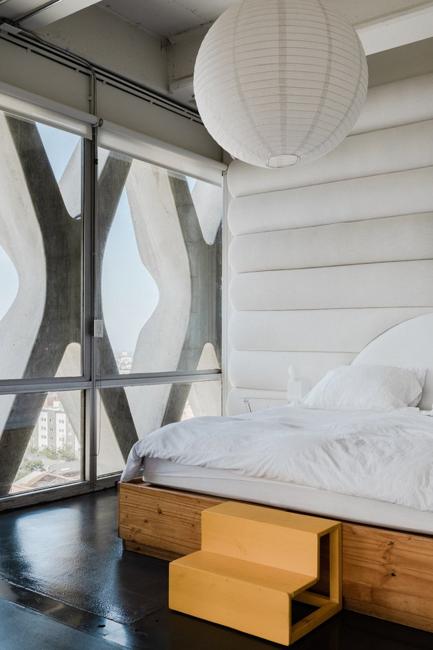 The cushioned wall in her bedroom doubles as a massive headboard and protect the room from noises. For the dividing wall between her bedroom and closet, she used 80s-era glass blocks to allow natural light into space.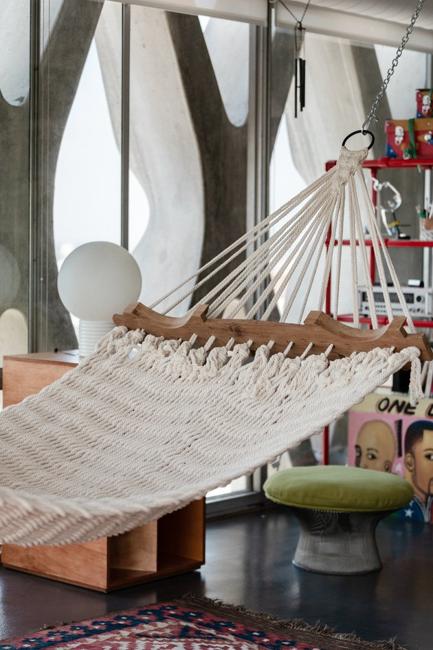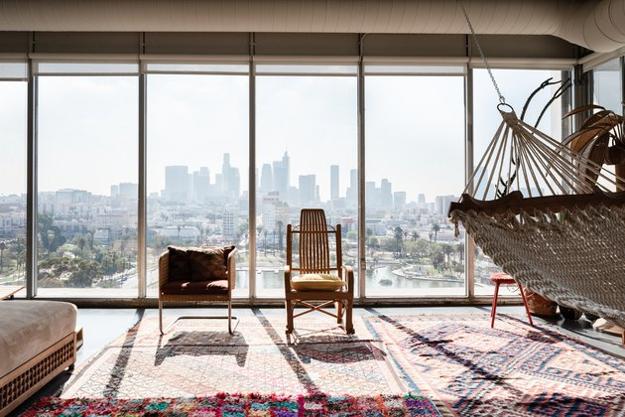 The main attraction is the incredible, unobstructed view of MacArthur Park and downtown to the east, and a cement diamond-framed view of Pico-Union and beyond to the south. But the focal point of the loft is a recent acquisition that makes those views even dreamier. There is a hammock which she found on a trip to Oaxaca. Placing clips on the hanging bed and wheels on other furniture allows her to move things around the loft with ease.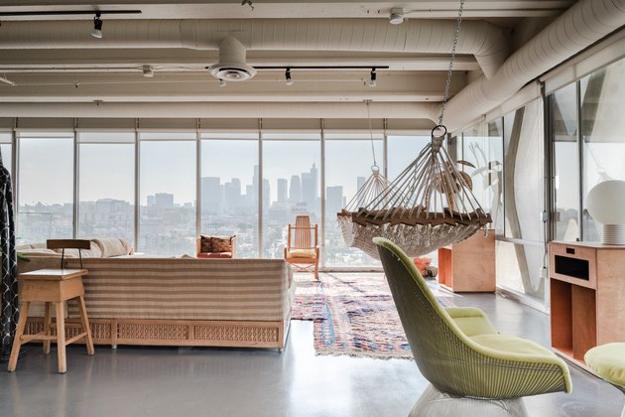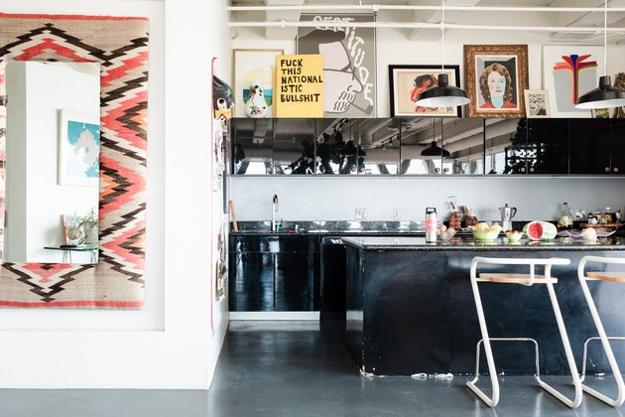 She made two sets of shelving units for her loft. She used powder cords in the design, – one in her kitchen, the other by her bedroom. Most of the other furniture in her home are secondhand, including her complete dining room set, a vintage IKEA yarn-wrapped oval stool, and a large sectional she had reupholstered with three different fabrics by a friend's mom who does car upholstery.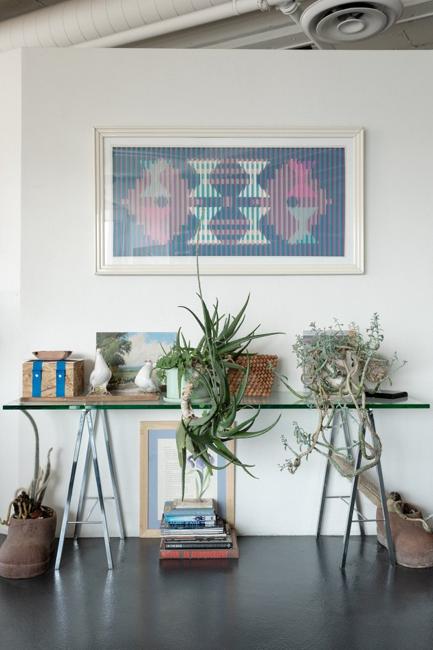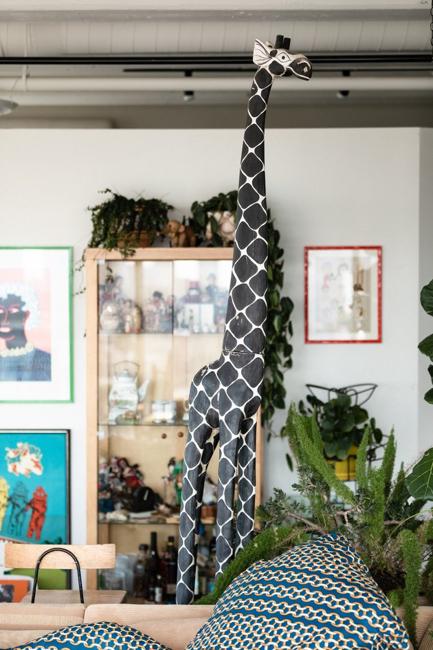 Everywhere you turn in Alonzo's loft you get an incredible eyeful, from all the colorful textiles and cool flea-market finds, like the oversize shoe planters she picked up at the Rose Bowl. Now she admits that she wants fewer things to keep in the future.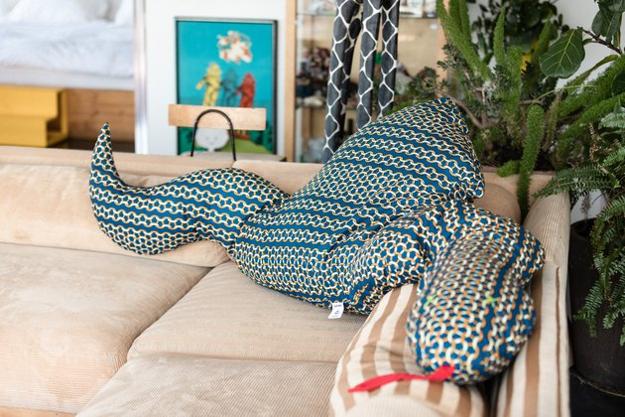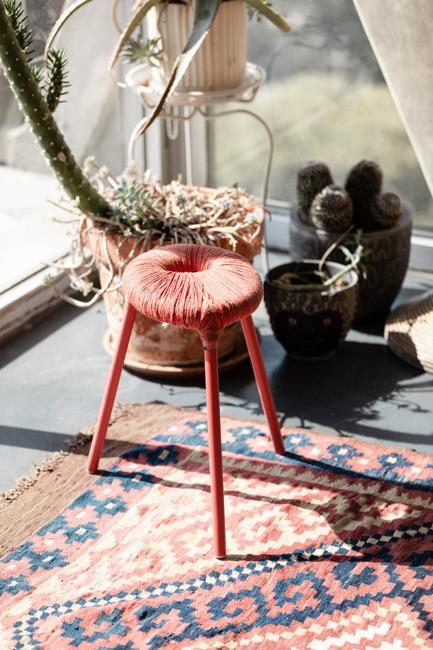 "I used to buy knickknacks, but I don't want anymore," expresses Alonzo. "I only want things if they're functional — I just want things that have a purpose." She plans to transform her closet into a more functional space that is not just for clothing.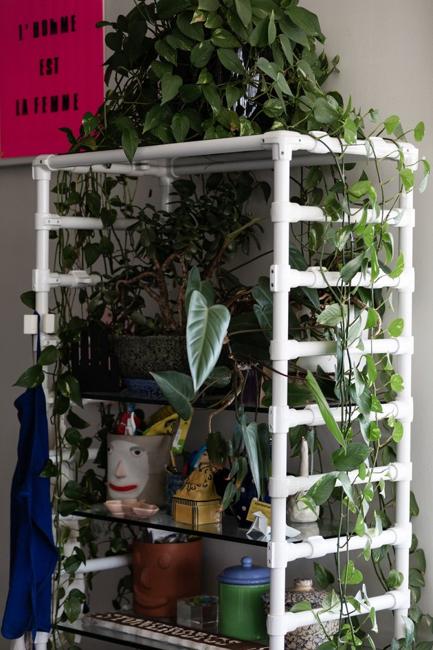 Photography by Stephen Paul

Modern house design in Japanese style celebrates the functionality and elegance of minimalism. Airy, bright rooms look inviting and comfortable. Natural...
and enjoy free articles sent to your inbox