Glass Block Walls for Bright and Modern Bathroom Design
Bathroom Ideas

Interior Design Ideas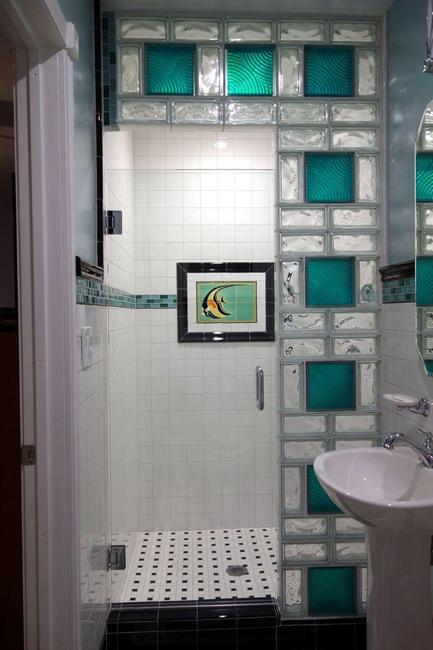 Colored glass blocks for modern bathroom design
shower designs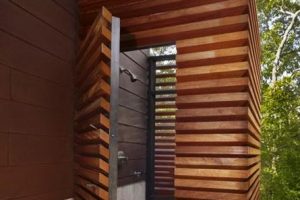 Glass blocks disappear and come back as new bathroom design trends from time to time. There is a mysterious power of transparency that attracts many architects and interior designers exploring new ideas in decorating modern interiors. Glass is a perfect, versatile and beautiful material for redesigning small rooms. It makes small bathrooms look light, functional and spacious. Combined with natural or artificial lighting, glass blocks create unique and bright walls.
Mid-Century modern homes and chic contemporary apartments feature glass block walls in bathrooms. In retro modern homes, glass blocks are supported by mortar, but modern architectural designs use silicone, wood and aluminum bars to create elegant and functional bathroom walls with glass elements. If you have a dark, small bathroom, think of adding glass to brighten up the interior.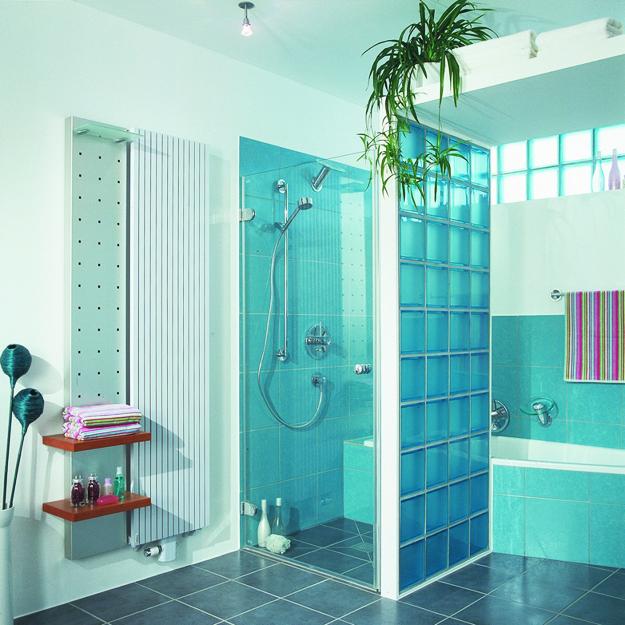 The semi-transparent walls come in any shape and style. There are beautiful end blocks that elegantly finish a wall and decorate the design. Walk-in showers, room dividers, and window openings are great ideas for using glass block designs. Contemporary or retro modern bathroom decorating looks elegant and light with a glass block column or wall partition. Lushome shares modern ideas for building bathroom walls with glass blocks.
Glass blocks adding unique accent to interior design
Room dividers and partition wall designs
The look and structural strength have to work together for functional and modern shower designs and bathroom partition walls. Contemporary horizontal or vertical spacers, reinforcing wire for support, aluminum grids or wooden frames look stylish and elegant, offering great alternatives to mortar or silicone. The best base for glass block walls is concrete floors and tiles. Bathrooms in Mid-century Modern homes that have concrete floors and houses with tiled floors are ideal for bathroom renovation projects that include building glass block walls.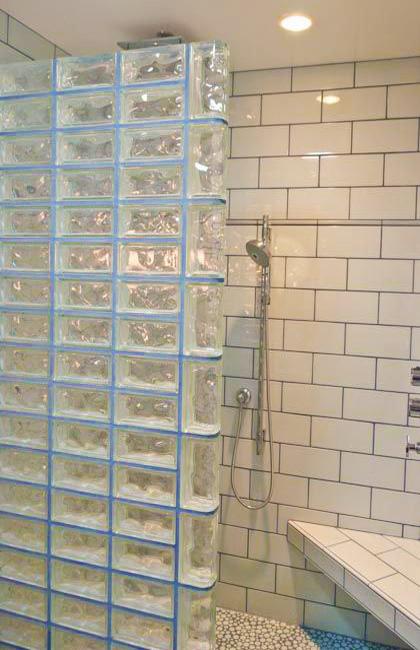 Modern blocks come in various sizes suggesting lots of possibilities for building unique glass walls. A combination of different block sizes creates very distinctive designs and adds chic to modern bathroom remodeling. Also, there are beautiful blocks for exterior walls, perfect for achieving light bathroom design while creating privacy.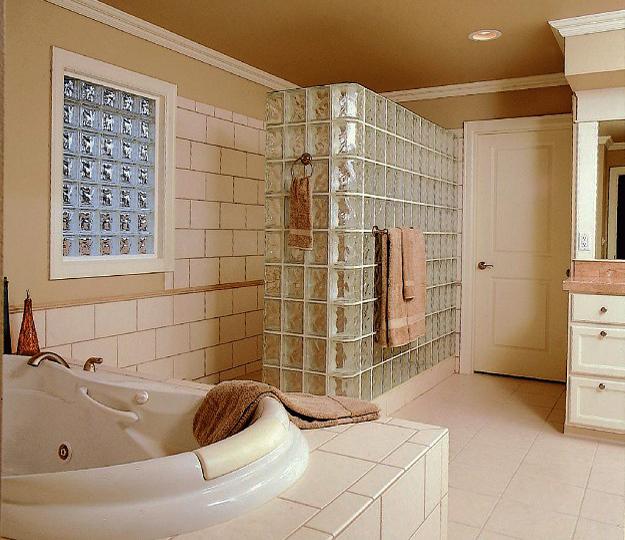 You can add individual glass designs to wall sections of ordinary blocks. Creative designs produce a spectacular visual effect. Lighting helps to enhance the beauty of sparkling glass and highlights gorgeous accent walls that personalize and beautify modern bathrooms. Bathroom remodeling with glass is a fabulous idea that brings lots of light into small rooms and improves the functionality and appeal of small spaces.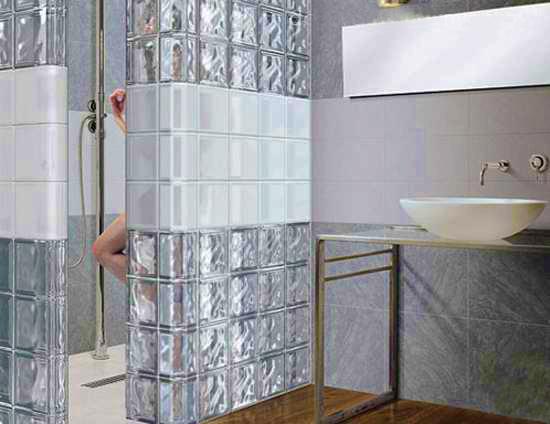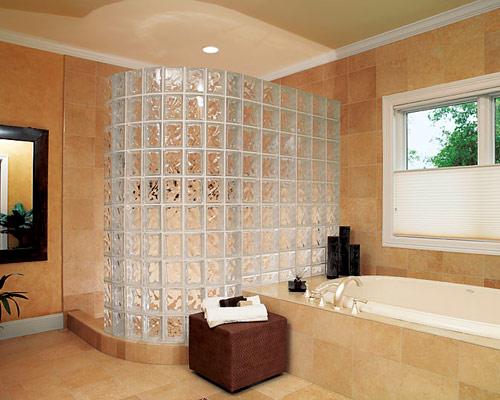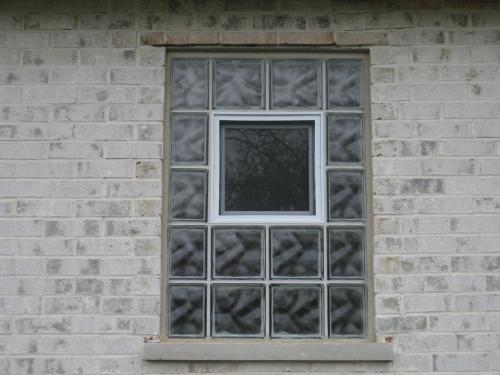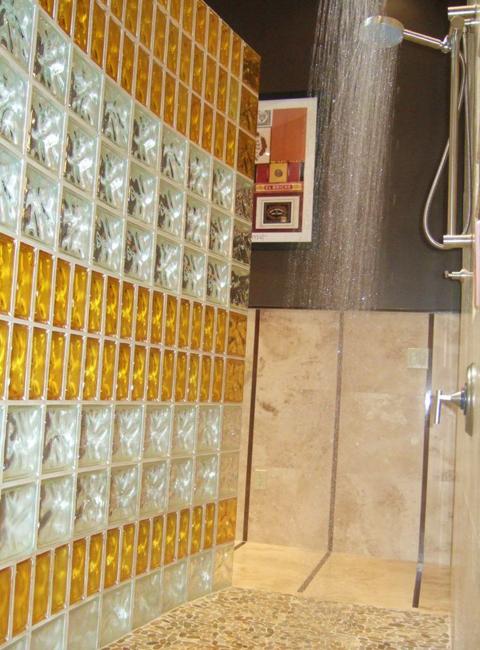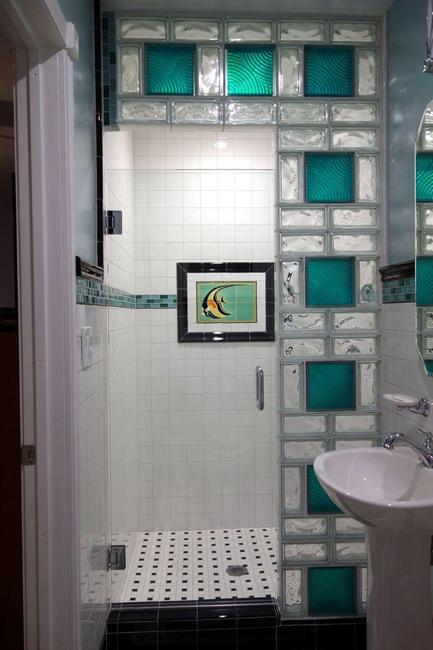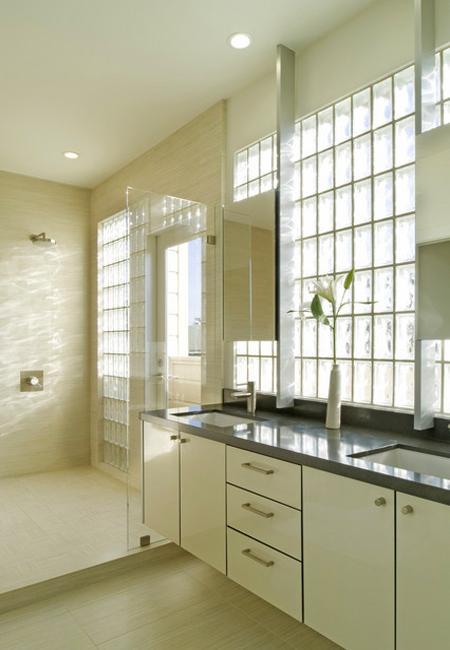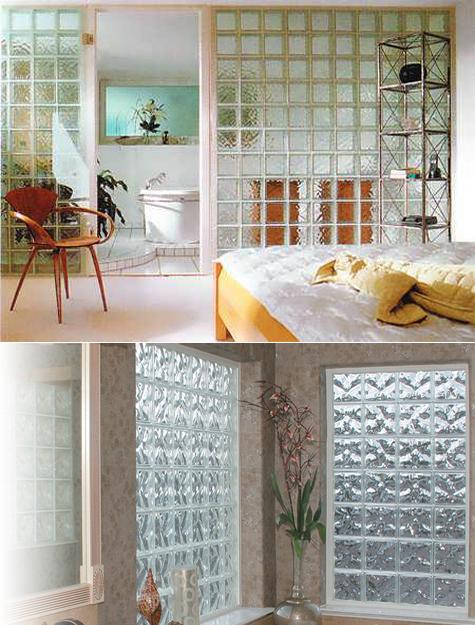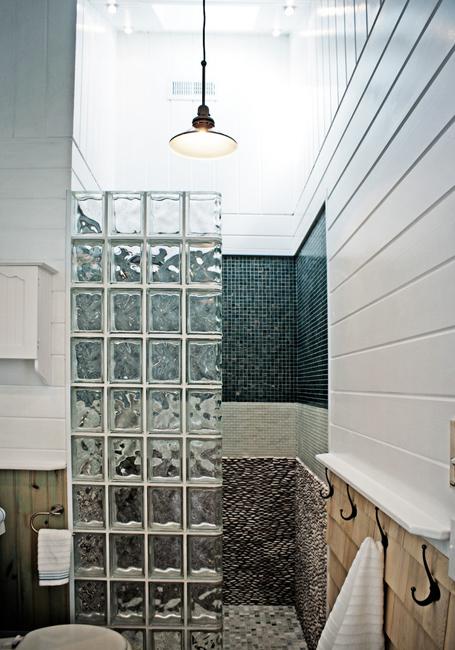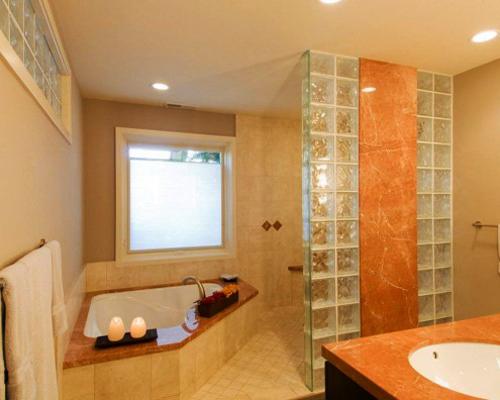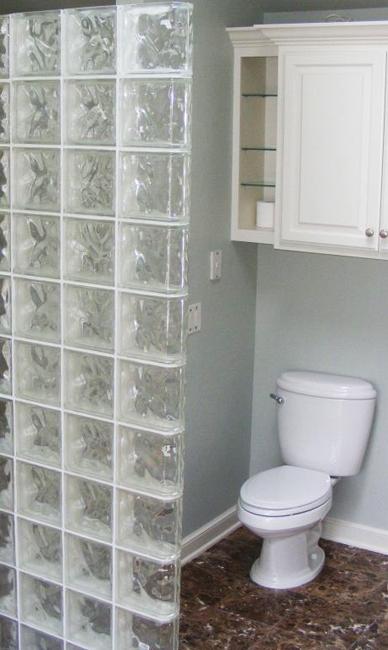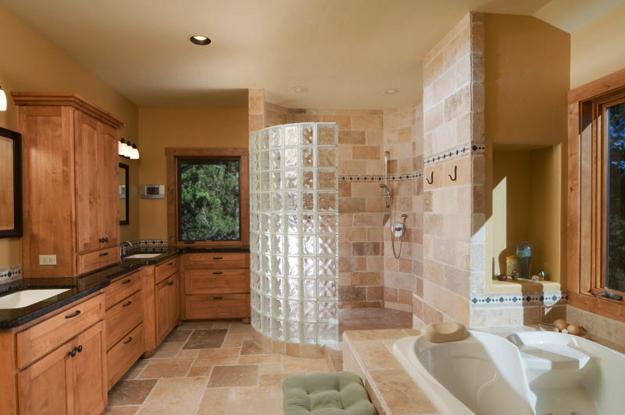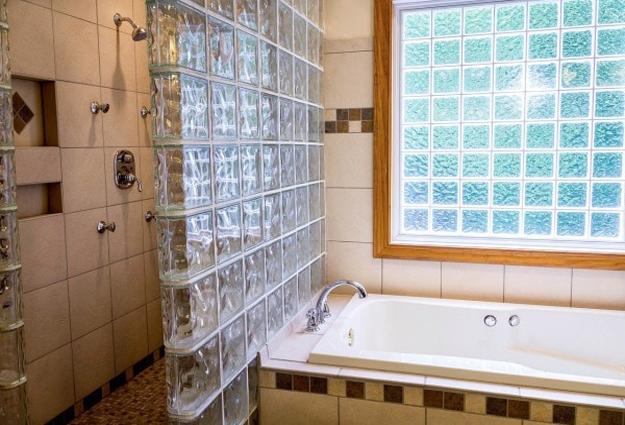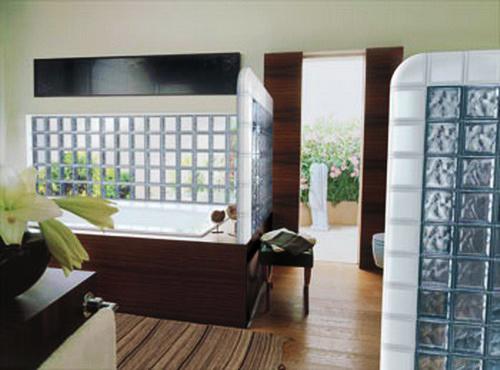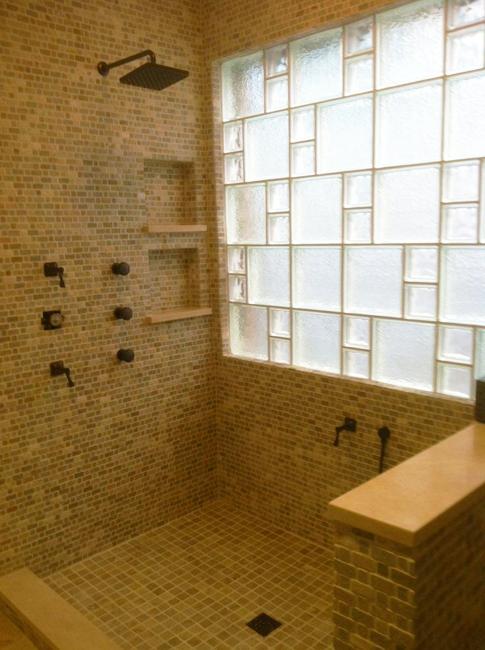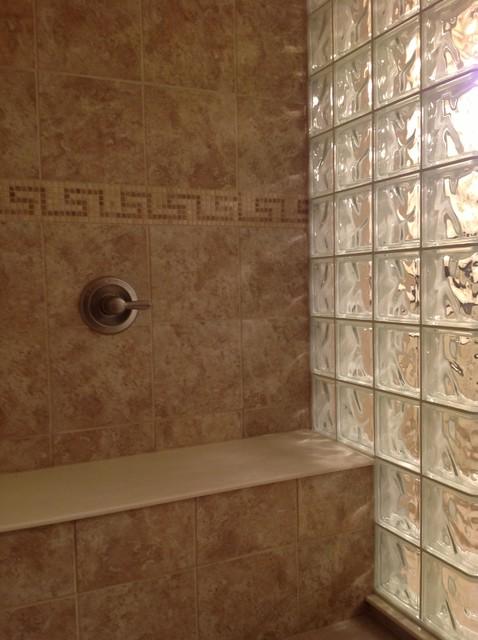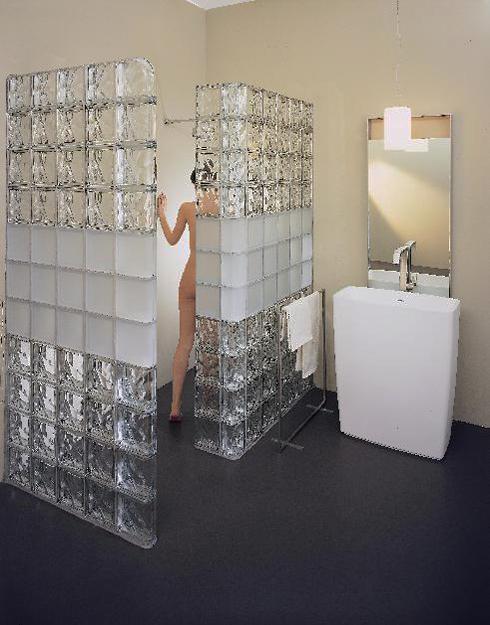 Small living room designs can look and feel comfortable and inviting proving beautiful and stylish lounge spaces for singles and families....
and enjoy free articles sent to your inbox