Exclusive Carved Wood Furniture and Decor Items from Russia

Furniture Accessories

Interior Design Ideas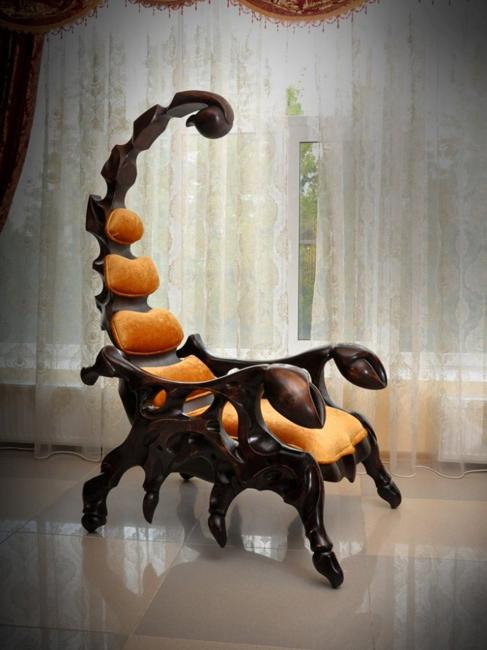 Scorpion chair, carved wood furniture design
VALENTINES DAY IDEAS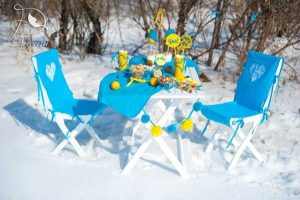 Carved wood furniture and decor items bring chic and timelessly elegant style into interior design. Exclusive carved wood furniture and decor from Russian art studio Raritet offer tru masterpieces and unique expensive gifts that can dramatically transform any interior, bringing luxury into interior design.
Carved wood furniture and decor items from this Russian company make fabulous, very special and valuable gifts that blend the warmth, old traditions and amazing design into modern life. Carved wood furniture and decor items by Russian craftsman and furniture designer V.Pahomov, pahomovmaster.ru/ are true masterpieces that impress, surprise and delight all who appreciate classy furniture design.
Amazing decorative details and elements, hand painted by talented artists, turn functional furniture and decor items into precious and exclusive artworks. Carved wood furniture and decor accessories, chairs and tables, jewelry boxes or carved wood statues will please the eye for many years to come.
Beautiful carved wood swings inspired by leaves shape
Carved wood wall paneling for contemporary interior design
Carved wood furniture and decor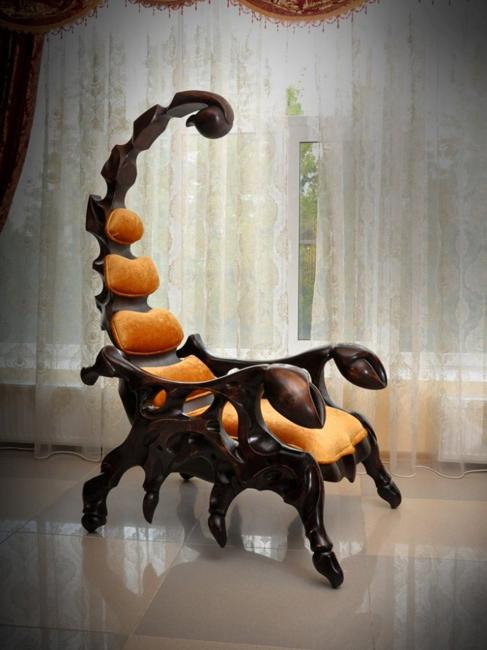 Exclusive carved wood furniture and decor accessories can suit all tastes and styles. Carved wood furniture from art studio Raritet, created by Vyacheslav Pakhomov is perfect for unique and elite interiors.
The best materials and unmatchable craftsmanship are mixed into fascinating and spectacular carved wood furniture pieces. Each item is original and reflect the unique character of Russian carved wood furniture design.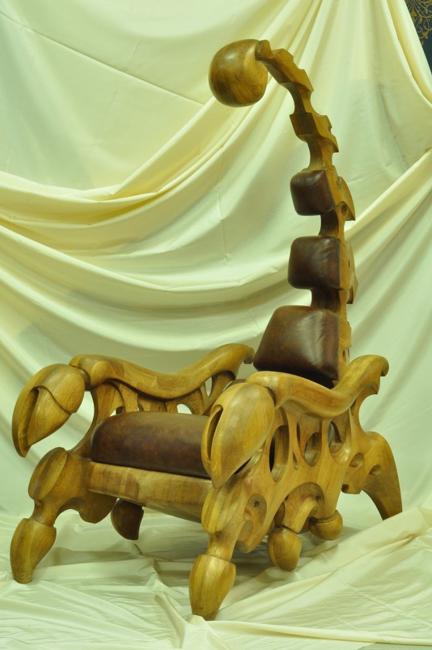 Latest ideas and modern trends in furniture design, luxurious finishing and exclusive work make these carved wood furniture look gorgeous, bringing warmth, coziness and true art into interior design. The carved wood furniture pieces feature sustainable design and offer beautiful furnishings for chic Green living.
Sculptural lighting fixtures bringing cypress wood beauty into modern interior design
Unique carved wood artworks and home decor items
Carved wood furniture and decor items, like mirror frames, statues or jewelry boxes, bring timelessly stylish precious pieces and enrich modern interior design in any style. Carved wood furniture looks attractive for decades, and add especial charm to eclectic and classic interior design.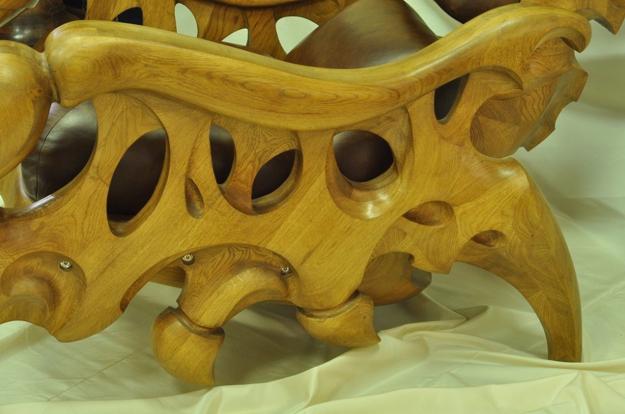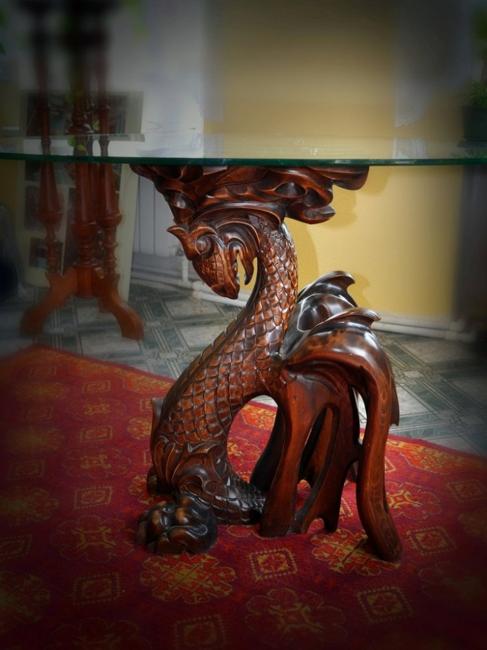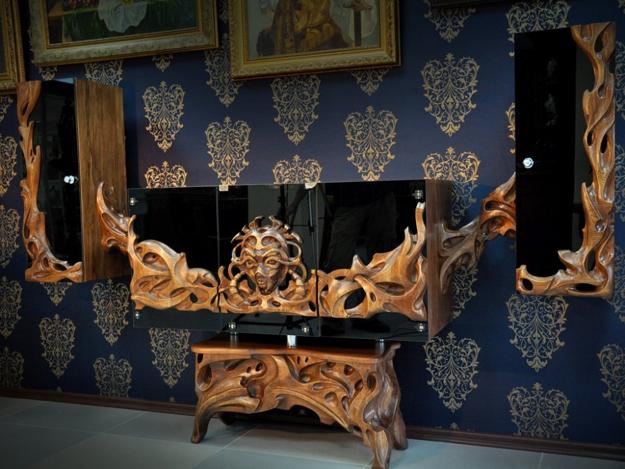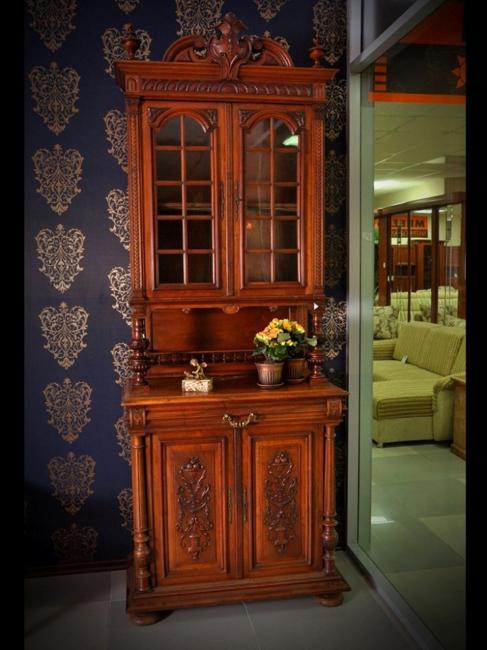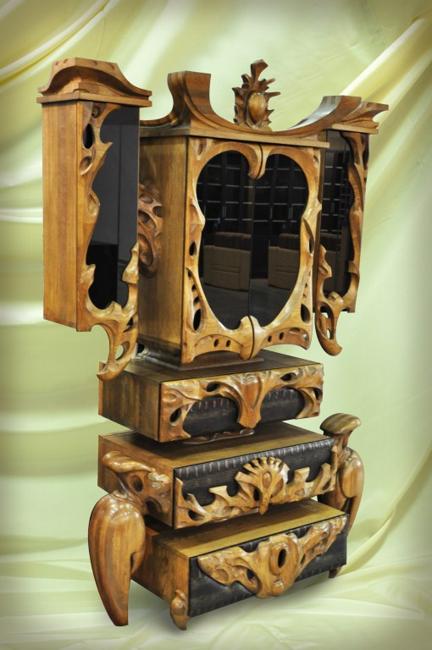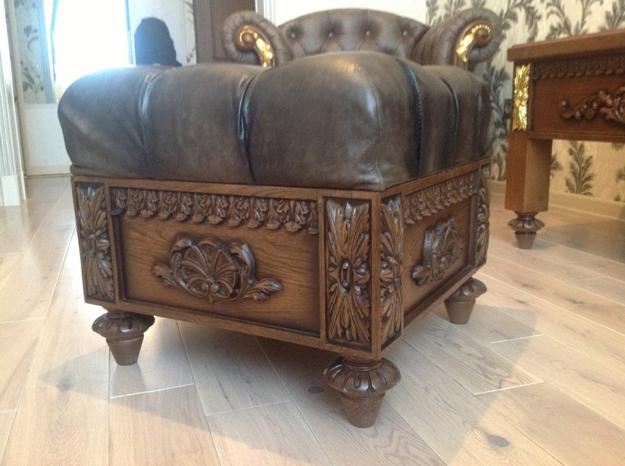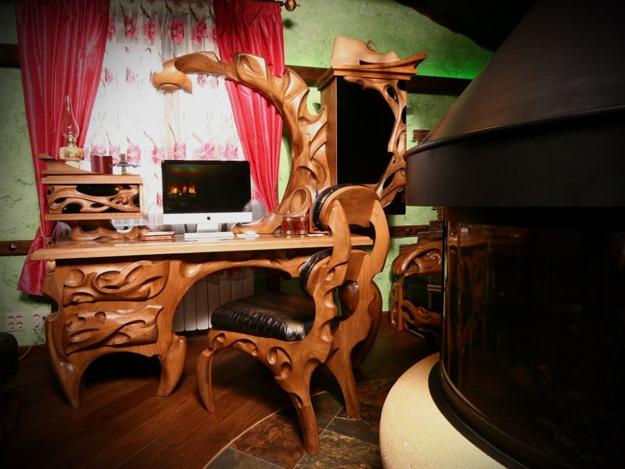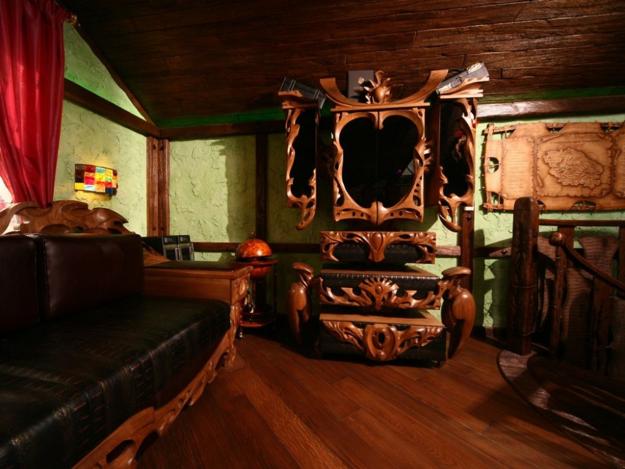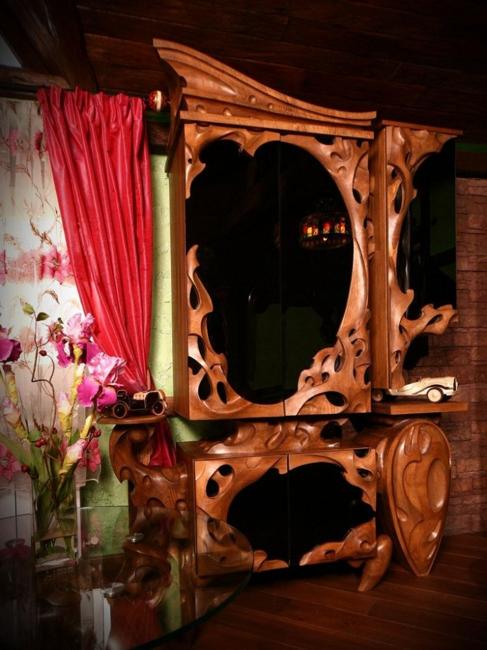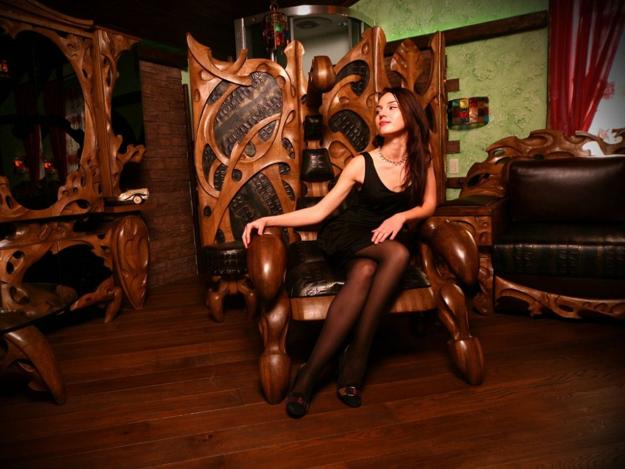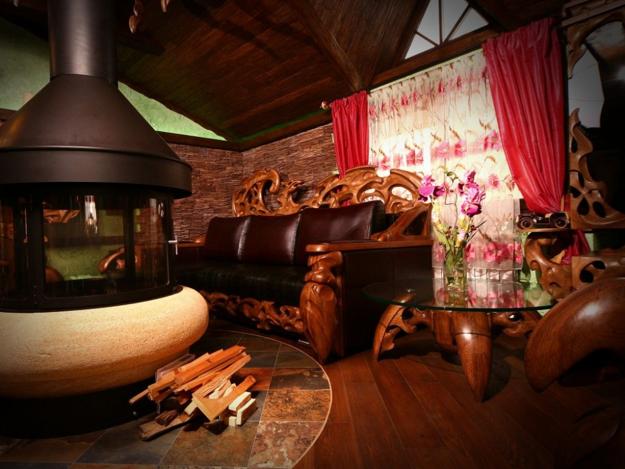 More from the art of decor

Throw pillows in various colors, designs, and patterns are one of the easiest ways to refresh your room design and inject...