Sculptural Lighting Fixtures Bringing Cypress Wood into Modern Interior Design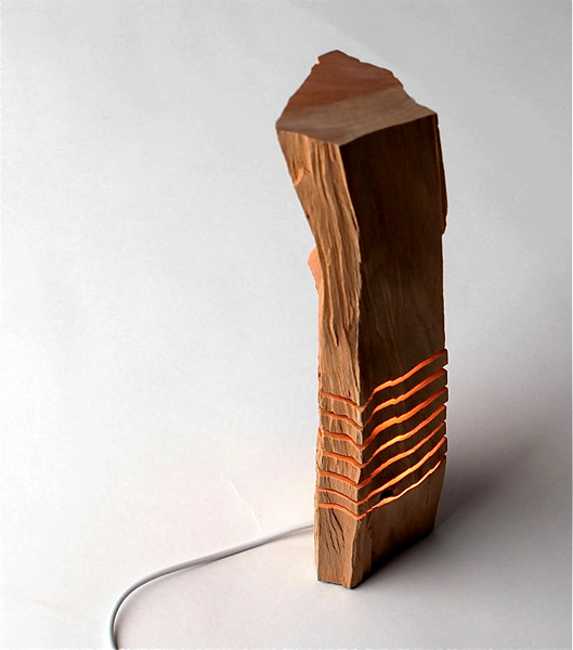 Wooden table lamp created of cypress wood
Amazing lighting fixtures made of cypress wood pieces bring the beauty of natural wood and contemporary minimalist sculptures into modern interior design. Wood furniture and carved wood ornaments add warmth and comfort, elegance and style to interior design. Wooden home decorations like these cypress wood lighting fixtures make modern interior design functional and pleasant, unique and interesting.
Made of noble cypress wood lighting fixtures are named Split Grain. The lights are designed by American artist Paul Foeckler and available from etsy.com, www.etsy.com/shop/SplitGrain. The unique lighting fixtures are sculptural and very decorative, offering great home decorations that jazz up modern interior design.
The lighting fixtures are warm to touch and beautiful to look at. Blending contemporary art and natural materials, these wooden table lamps are perfect for modern interior design and decorating in eco style. Wooden sculptures and lighting fixtures are handmade and create gorgeous centerpieces demonstrating original lighting design.
Carved wood lighting fixtures that look like sculptures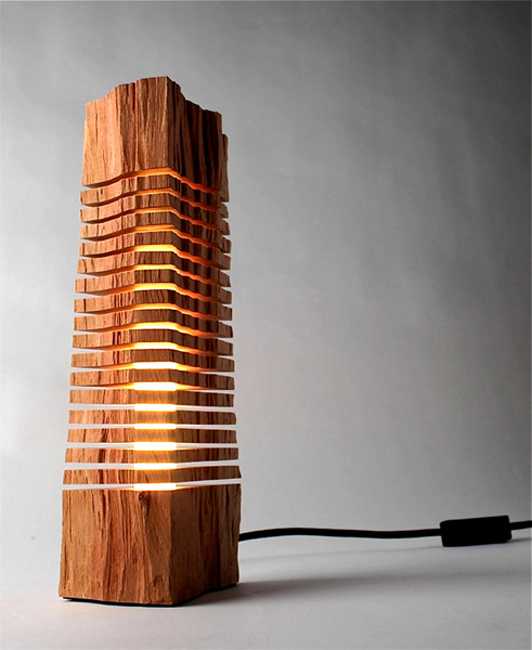 Cypress wood is a fabulous natural materials. Cypress wood is light and soft, easy to work with and stays attractive for years. The amazing wood lighting fixtures and carved wood sculptures are created of individual solid wood pieces using a carving technique that requires craftsmen skills, a sense of style and patience.
Wood carving and making a single wooden table lamp take up to 100 hours of work, transforming a solid wood piece into the original and attractive modern lighting. The accent lights and carved wood sculptures make wonderful gifts and stylish home decorations that reveal the simple natural form and wood grain of Coastal Northern California Monterey Cypress.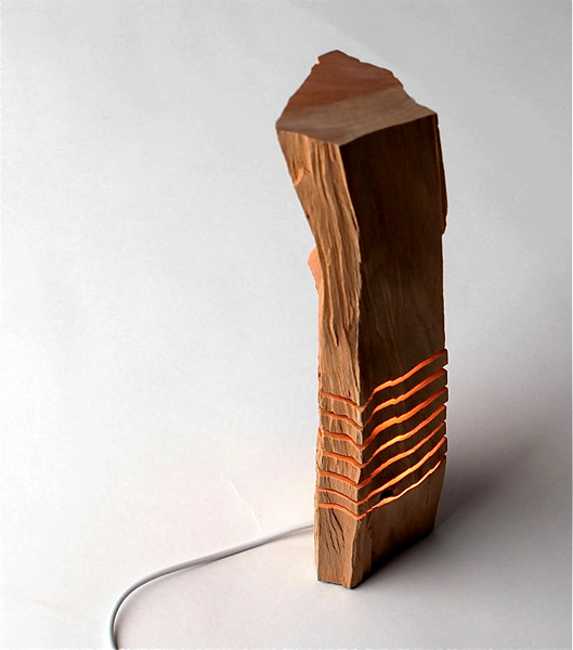 Fascinating details and hidden beauty of these lighting fixtures are revealed from softly glowing light emitting from the center of the sculpture, flowing out from each individual slice. Warm white light traces the contours of the wooden table lamp or sculpture capturing beautiful patterns from all angles.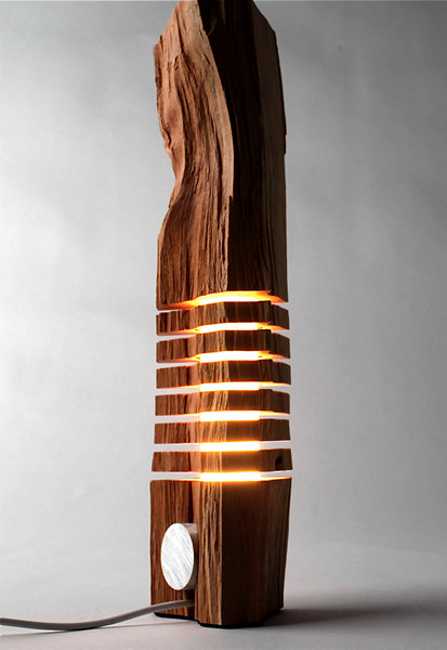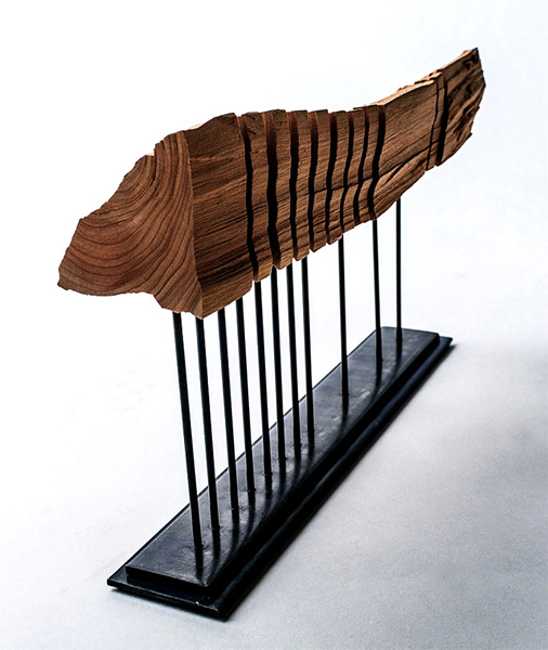 Here are great ideas for kids toys storage and wall decoration with small cars that everyone would love. DIY organizers, like...