Bright Interior Design on Small Budget, Small Apartment Decorating in Scandinavian Style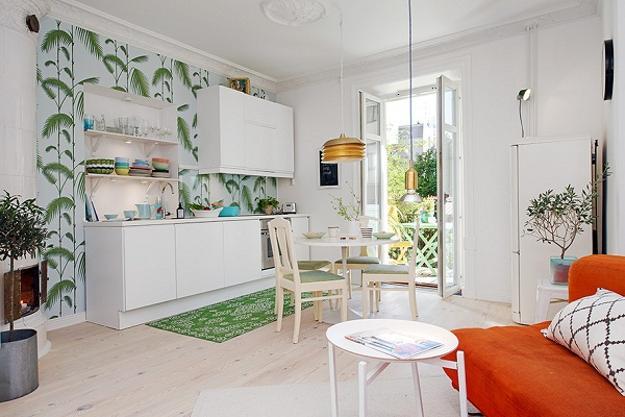 Decorating small apartment with white, orange and green colors
Modern interior design and home decorating ideas can be cheap, creating bright rooms and attractive decor. Creative interior design and decor are ideal for inexpensive decorating small apartments and designing light and airy rooms in simple and elegant Scandinavian style.
Here is a collection of modern apartment ideas and tips for decorating small apartments or homes on a small budget while adding personality to living spaces and converting them into lovely, functional and comfortable homes. This small and charming apartment is located in Gothenburg, Sweden and demonstrate optimistic and harmonious interior design and decor.
The charming antique details are blended with contemporary lighting, modern room furniture and decor accessories, connecting the old and modern times and bringing harmony into old home interiors. Decorating small apartments with inexpensive, space saving and functional room furniture and using a few eye-catching details or antique architectural features, like a retro fridge, an antique fireplace or unique artworks, give character to apartment ideas and convert old home interiors into interesting and modern.
Decorating small spaces with white paint and bright accents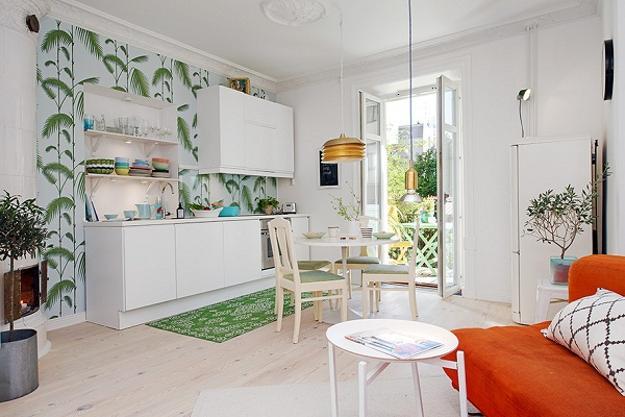 The apartment offers just 49 sq m of the floor area, but white decorating ideas and the simplicity of home furnishings make rooms feel spacious and pleasant. Beautiful hardwood floors, large windows and restored old ceiling with gorgeous moldings look charming, adding vintage style flavor to bright, functional and modern interior design and decor.
Green colors and an abundance of indoor plants, spiced up with fine touches of bright orange, yellow colors create pleasant and cheerful atmosphere and make rooms feel like home.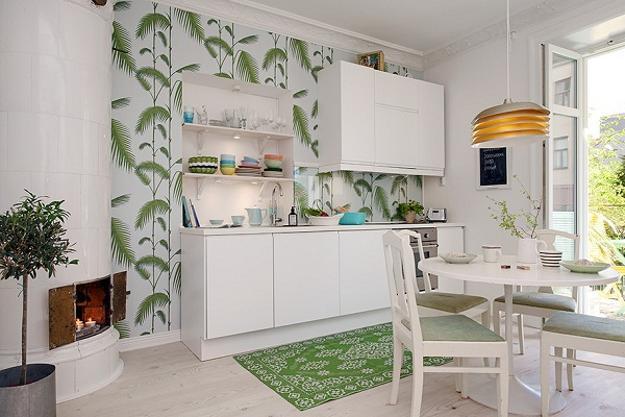 The smal entry design leads to open kitchen and living area or cozy bedroom with simple storage for clothes. Large windows bring lots of natural light into rooms, enhancing bright look and connecting small apartment with outdoors.
Scandinavian style apartment ideas, white decorating
Space saving apartment ideas and storage furniture maximizing space in small rooms
Bachelor apartment ideas, decorating sall apartments in personal style
Decorating small apartments which have balconies are fun. Small balcony stretch small spaces and offer a lovely spot for rest under the sun. Simple balcony decorating ideas, enriched by bright colors create a beautiful spot to enjoy the fresh air.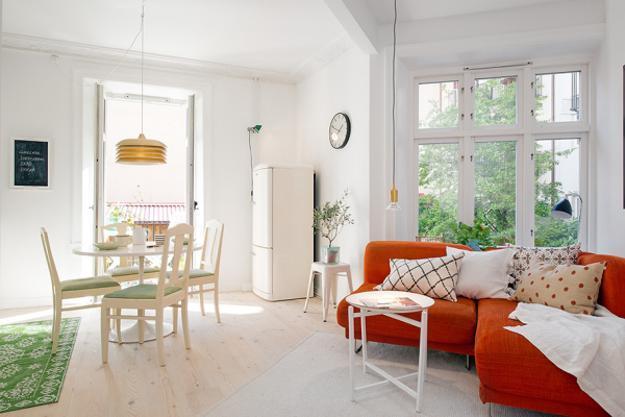 Decorating small apartments can be easy, inexpensive and beautiful. A few attractive and comfortable small rooms and a balcony create a wonderful home to enjoy comfortable, simple and stress-free lifestyle, outdoor dining and nice views on a small budget.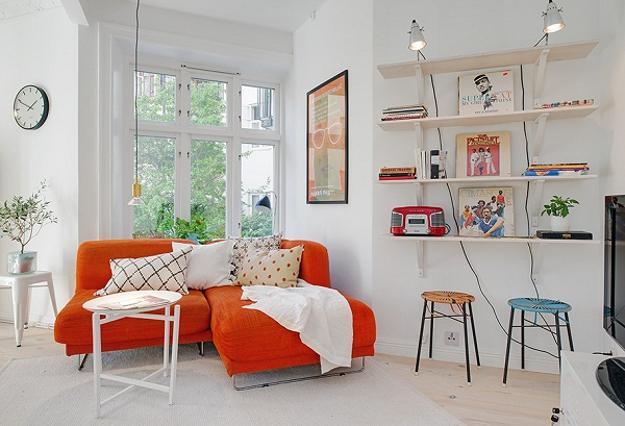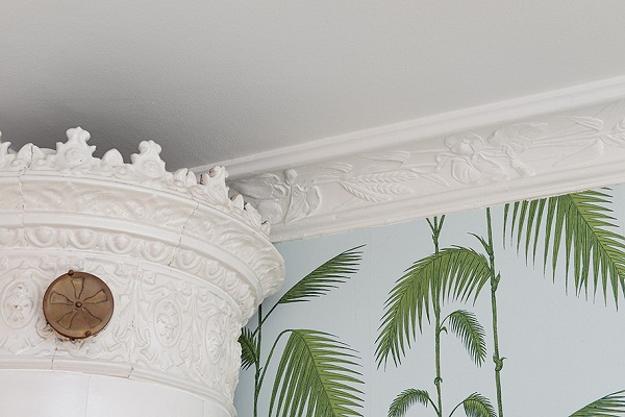 More from apartment ideas

Modern interior design ideas offer fantastic solutions for small spaces. Simple and effective, space-saving ideas add fun to decorating small apartments...