Bold Halloween Decorating Ideas, Front Door Decor to Make Neighbors Jealous

Decorating Ideas

Holiday Decor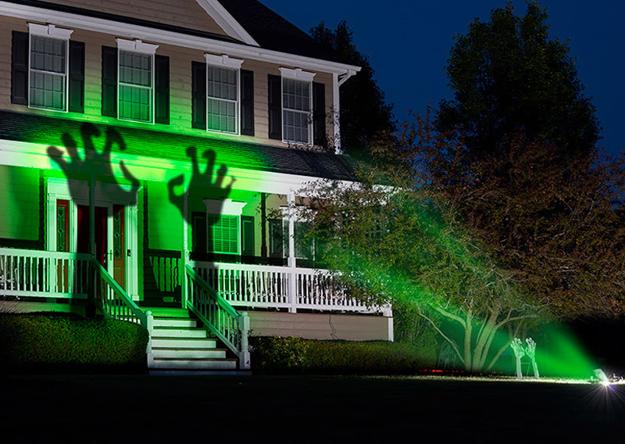 Porch and front door decoration with light, contemporary Halloween ideas
Halloween decorating ideas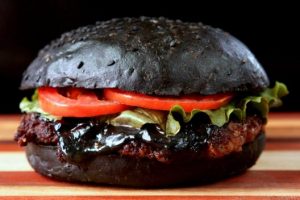 Impressive displays are exciting Halloween ideas that transform front porches and yards and set the exciting, scary night's unique atmosphere. Black and orange colors, skeletons, and witches hats fill the air with the holiday spirit. Here are Halloween decorating ideas for your porch to turn it into the envy of all your neighbors.
Large Halloween decorations and lights will instantly make your porch feel expensive. There is something about Halloween that puts people in the mood to feel enchanted into a darker world. Black color and large items, blended with glowing lights at night, create the ultimate displays that make the space feel darkly excited and impressive.
You can add other decorative touches to make your front door and porch feel as festive as possible. You can build a Halloween tree with small decorations enchanting the vibe or go with huge spiders crawling at your house. Decorate your front door, porch, and walkway with auburn lights giving a bold, festive touch to your yard. Bring a few pumpkins and create a picture-perfect display with candles, black cats, or craws. Fall flowers, wreaths, corn stalks, and hay piles help complete Halloween decorating's the whimsical and colorful appeal.
Exciting front door and yard decorations for Halloween
Recycling ideas for Halloween, handmade door wreaths
DIY Halloween decorations, spider nets
Halloween yard and front door decoration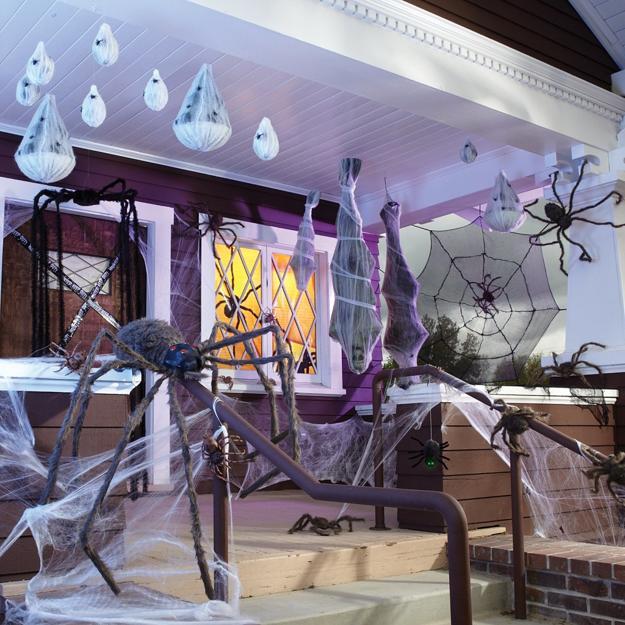 Skeletons, ghosts, bats are other traditional Halloween decorations that help design creative displays. They bring contrasts of black and white colors and enhance the look. Greenery, fall fruits, and vegetables are perfect for Halloween decorating. They emphasize the idea of creating a welcoming appeal.
Kid-friendly Halloween decorating ideas
Ghoulish Halloween ideas for your home and yard
If you truly want to make your neighbors envious of your porch, use pumpkins around a bold archway that makes a statement instantly. Pumpkins work beautifully with any blend of colors and brighten up all Halloween ideas naturally and effectively.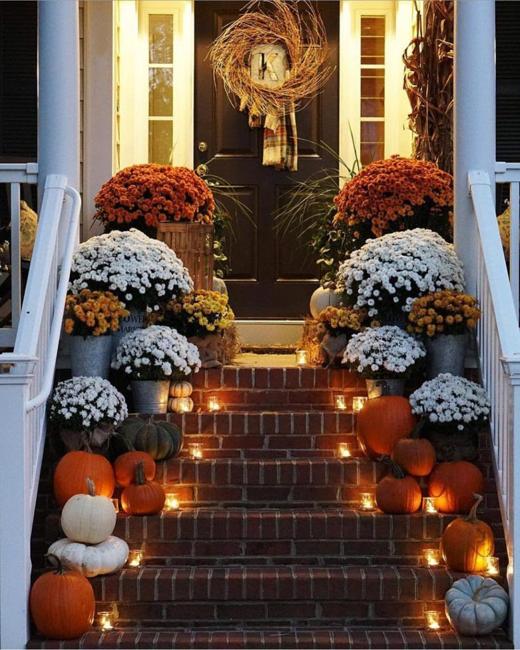 Creative Halloween decorations enhance your yard and porch decor giving the festive and chic feel to your home. DIY Halloween decorations turn front doors into creative, original, and spectacular displays. Lights, especially Jack-o-lanterns, enhance the magical aspect of Halloween. Carved pumpkins and lights create an amazing aesthetic. Mystical pumpkin lanterns are perfect for entryway and yard decorating.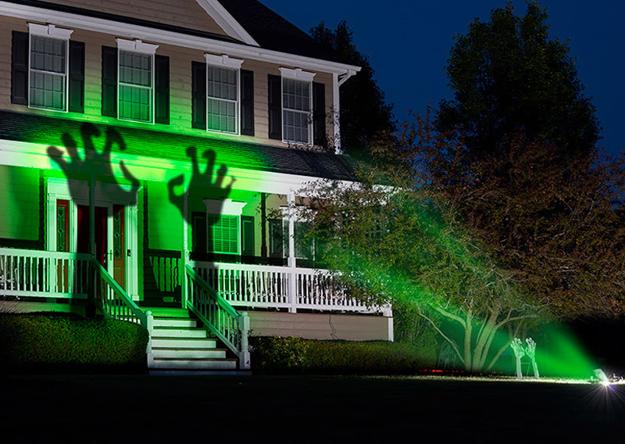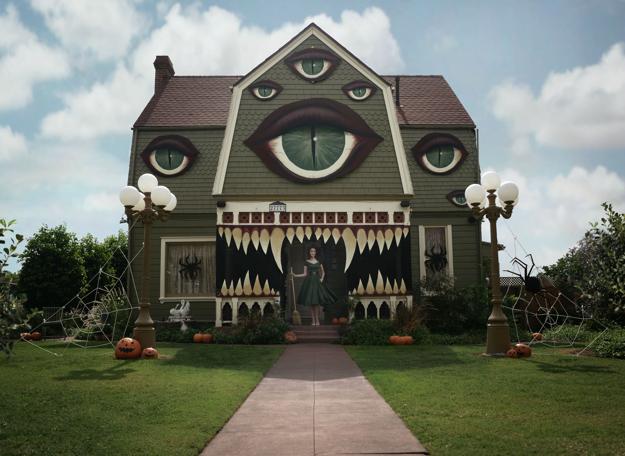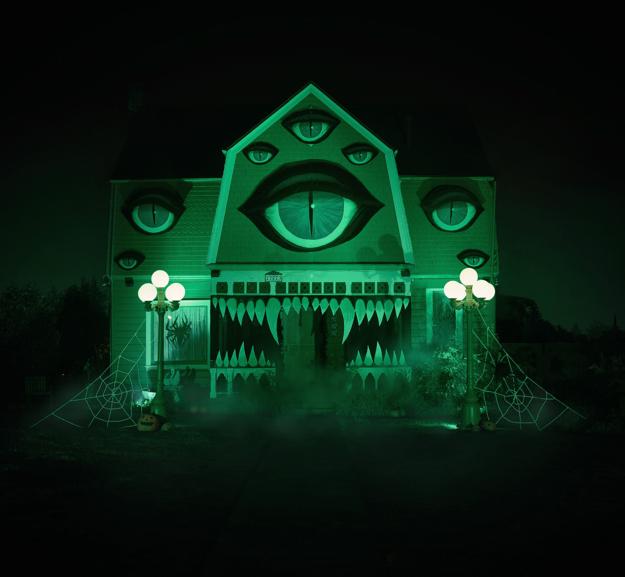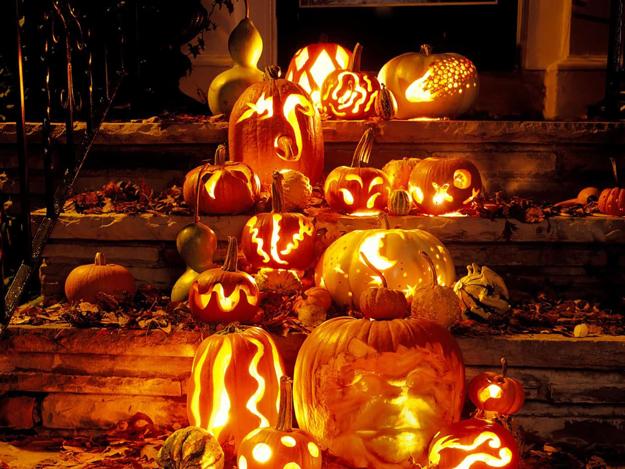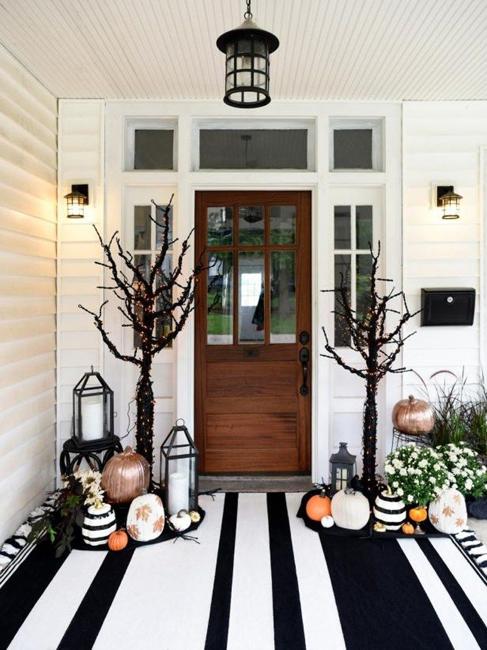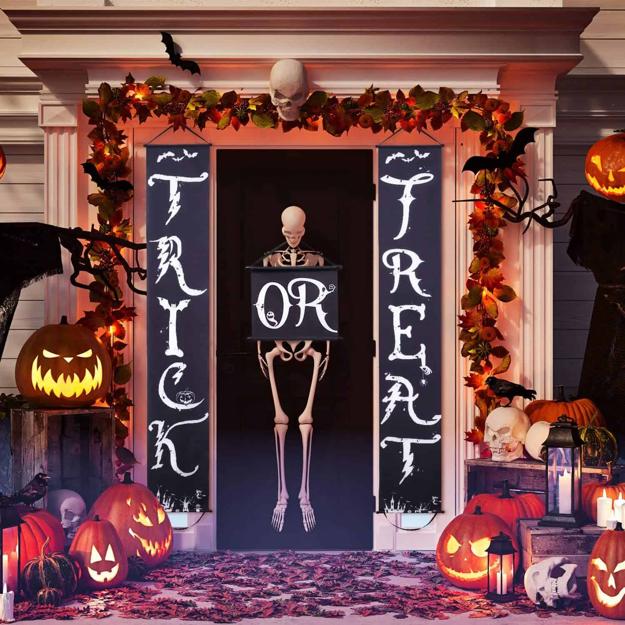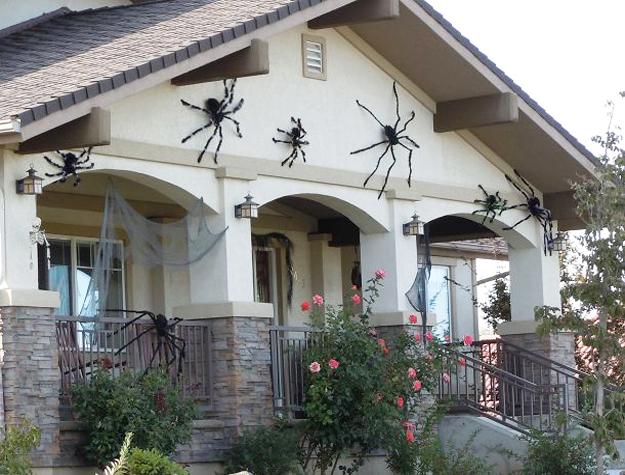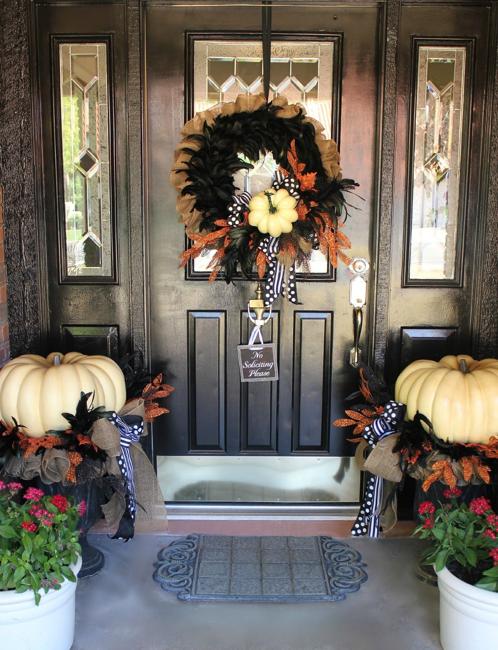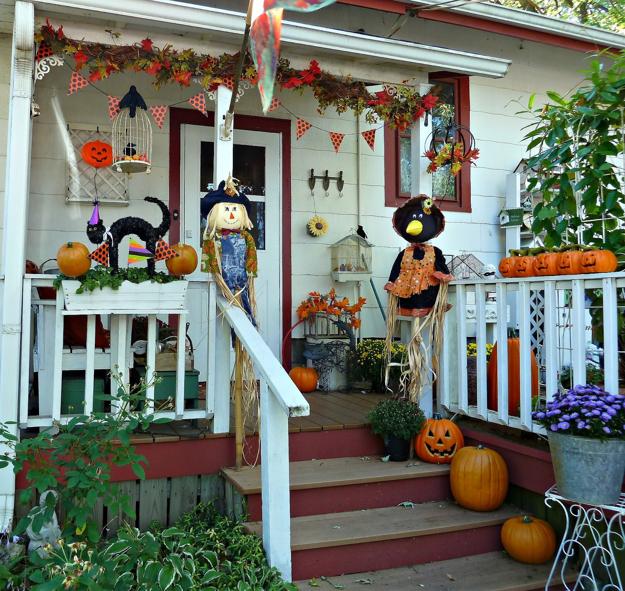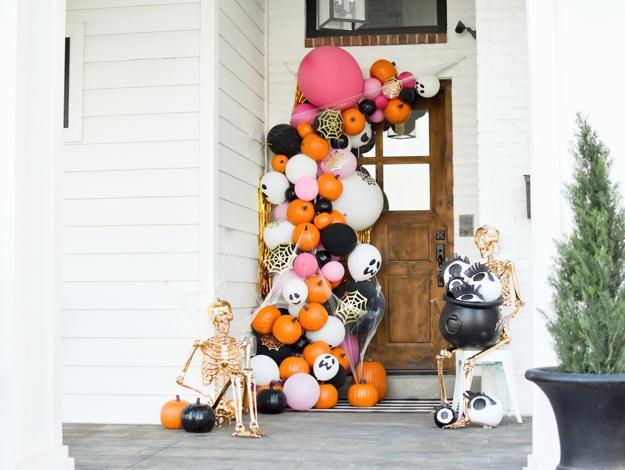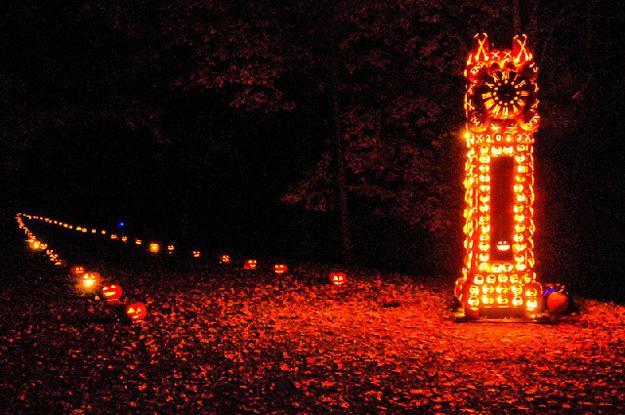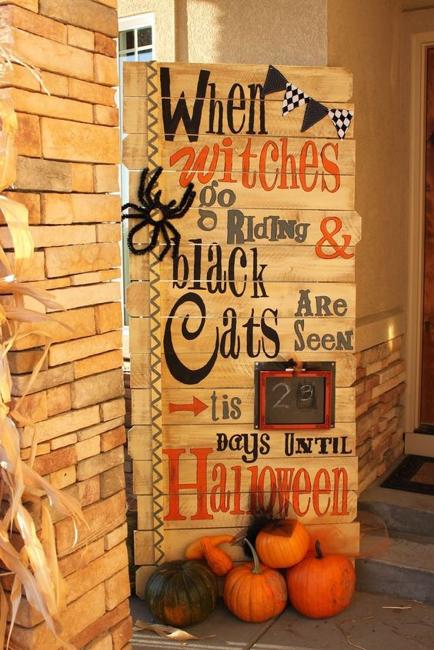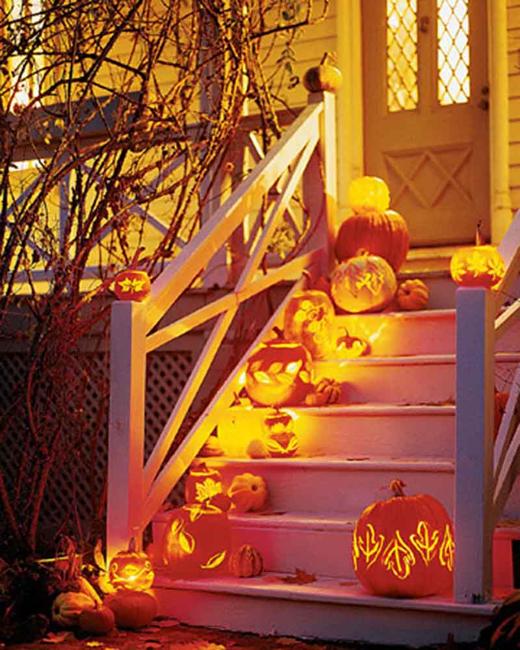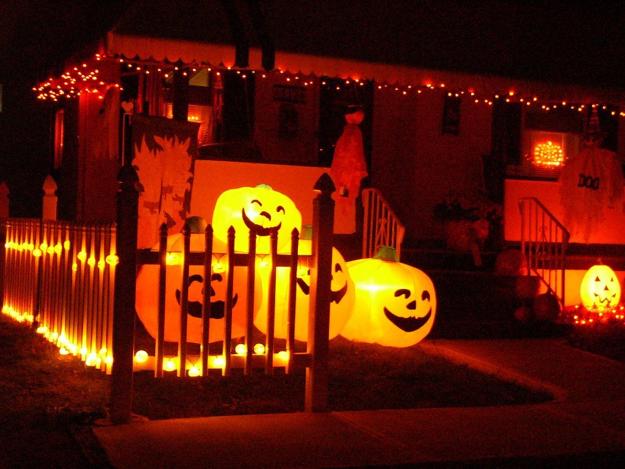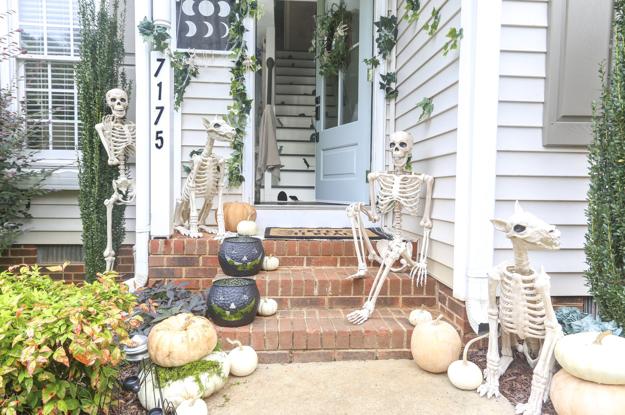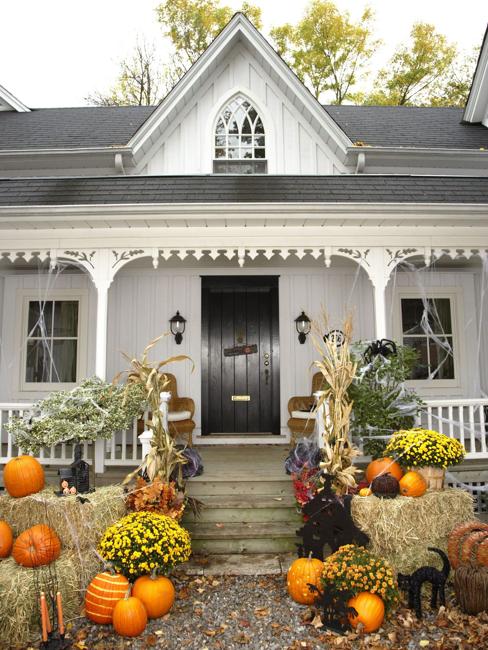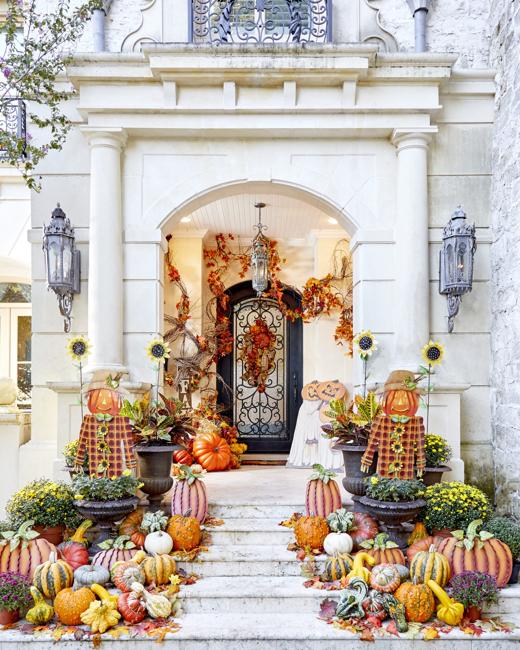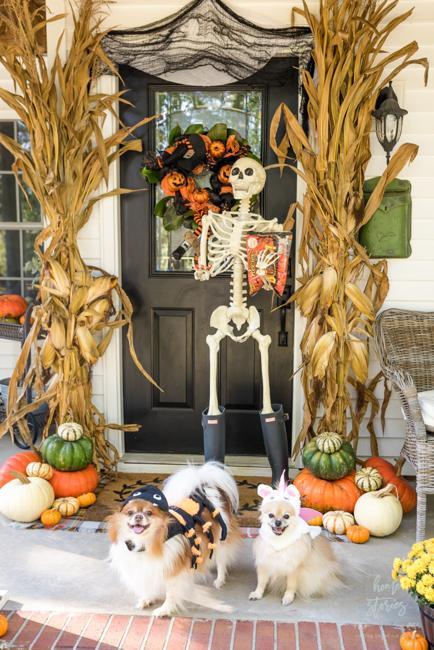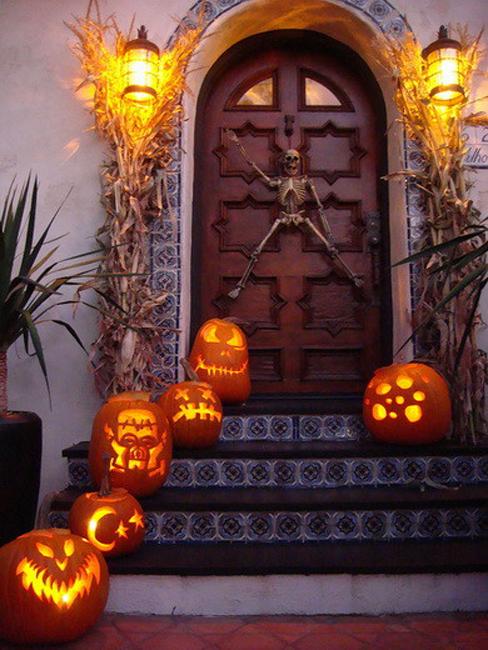 More from yard decorations

Colorful handmade birdhouse designs look beautiful on green branches and garden posts. Creative painting ideas turn wooden birdhouses into bright yard...
and enjoy free articles sent to your inbox