---
---
Black and White Modern Bedding Sets, Floral and Polka Dot Designs
Designers love to choose contrasting black and white bedding sets for exclusive and modern bedroom decorating. Why are black and white bedding fabrics so appealing? Black and white colors are unique, elegant, symbolic and balanced. White includes all color palette, and black is the absence of colors.
Black and white bedding fabrics help create a unique and bright bedroom decorating color scheme of neutral colors. Black and white bedding designs with black details look stunning and sophisticated. There is no absolute black color, and black fabric color is an invisible mix of yellow, magenta, and cyan dyes that look like black together. Modern artists are using the same method for creating black colors by mixing colorful hues. That is why black bedding designs look gorgeous with yellow, pink and blue bedroom decorating colors.
Black-n-white bedding sets create another surprising effect. These colors emphasize shapes and sizes of objects. Sculptors use black and white contrasts to create amazing works of art. Fashion designers emphasize other colorful details with black and white contrasts. You can use this effect, adding white and black bedding sets to your bedroom decorating also.
Black and white room decor, fear, protection, purity
White and black bedding sets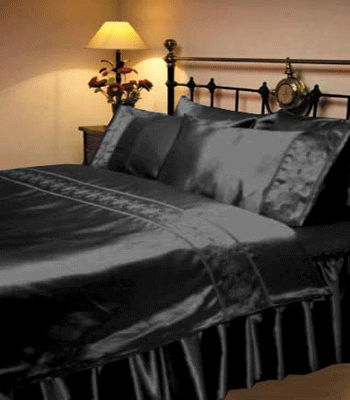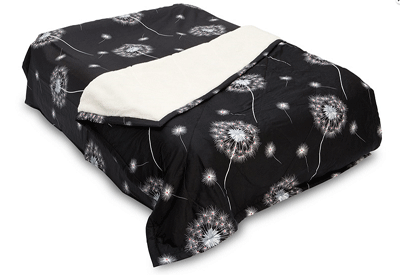 Every woman knows that black is a slimming color. A little black dress, offered by Coco Chanel, is still popular today.
As a decorator for your bedroom, you can choose white and black bedding sets to emphasize other interior design colors, bright details or colorful accessories.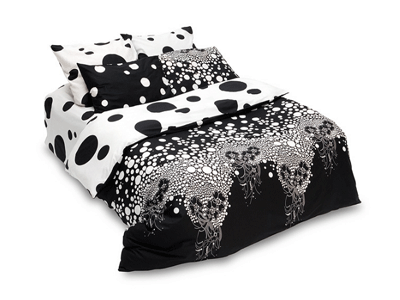 Modern fabric prints, abstract, geometric, floral or polka dot designs on black and white bedding sets are attractive and help draw the attention to bedroom decor accessories in different colors.
Black color and bedroom wall decorating ideas for teens
Black wallpaper for mysterious room wall decor
Black and white bedding sets and bedroom decorating ideas create a neutral background for displaying colorful details and creating elegant, exclusive, and beautiful atmosphere.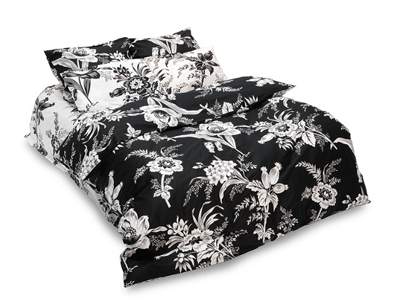 Black bedding sets, particularly black and white or red and black bedding sets, look bold, dramatic and powerful. Too much black or white color can be depressing for human eyes. The right color combination adds interest and sophisticated look to modern white and black bedding sets.
Modern metal tiles in black color
Matching interior design colors, home furnishings and paint color schemes
Black and white bedding sets that are not too dark are beautiful choices that add harmony and balance to modern bedroom decorating and improve people s mood with bright color combinations.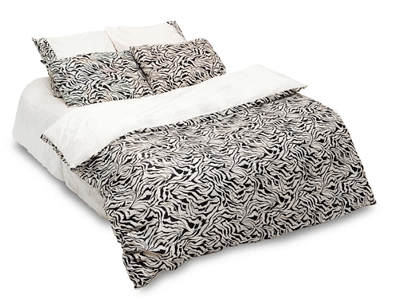 Well designed, attractive and bright white and black bedding sets are timelessly classy, giving an excellent opportunity to add interest and unique flair to modern bedroom decorating in neutral colors.
Modern bedding collections, bedroom decor themes in eco style
White and black linen fabrics, room decorating ideas, furniture and decor accessories with black and white details look great with all colors and help tastefully decorate your home in elegant style.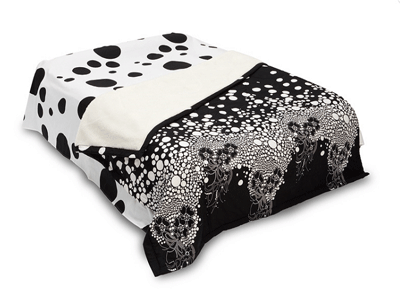 by Ena Russ
last updated: 04.09.2017
and enjoy free articles sent to your inbox