Beautiful Outdoor Bathroom Design, Charming and Soothing Home Spa Ideas

Decorating Ideas

Outdoor Living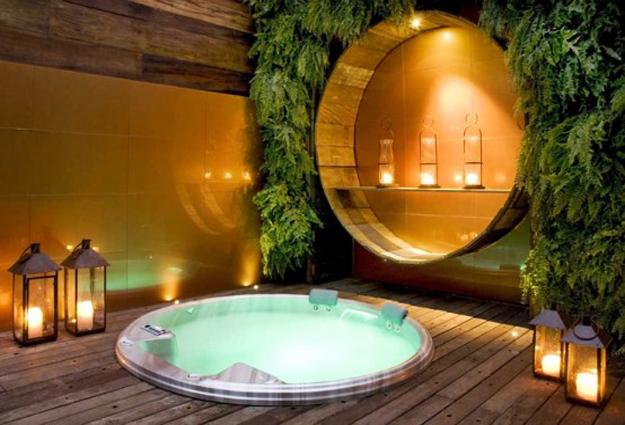 Wood deck with unique lighting and a built-in jacuzzi
water features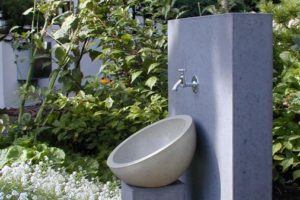 Outdoor bathroom design is one of the beautiful trends. Decorating a spa-like place creates a relaxing place to enjoy summer. The warm season offers fantastic opportunities for outdoor dining, swimming, sunbathing and playing outdoors. A home spa is another chance to feel happy in summer. Check out the beautiful outdoor bathroom design ideas to get inspired and add a soothing retreat to your living spaces.
Resting in your yard is a pleasant and healthy way to relax. Home spas are fabulous design ideas which improve modern homes by adding quiet and tranquil outdoor bathrooms to existing living spaces. A place with a seat, a bathtub or shower in your garden helps connect to nature in a time-saving way. Natural stone and wood unite the bathroom design with the lush surrounding, blending the functionality and beauty into beautiful outdoor rooms for complete relaxation.
Outdoor living spaces; jacuzzi tubs and beautiful yard landscaping ideas
Backyard bathroom design, ideas creating a spiritual connection with nature
Modern bathtubs; built-in floor tubs and bathroom remodeling ideas
Outdoor spas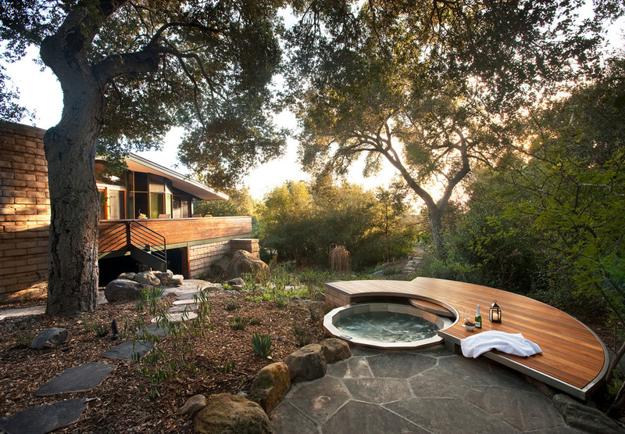 Gorgeous plants, beautiful flowers, natural soaps, and essential oil aromas turn taking a bath or shower into a fantastic experience. Natural stone and wood accessories, beach stones, pebbles and unique design accents, like trays and decorative vases create a luxury place to enjoy your summer days and nights.
15 beautiful outdoor spa design ideas
Yard landscaping, ideas to reuse and recycle old bathtubs
Backyard ideas creating chic outdoor living spaces with small pools
You can transform your bathroom design into an outdoor spa by creating an outdoor-indoor transition with sliding doors. Look at the design ideas and think about how you can create a relaxation oasis at home. The main thing is making the home spa a relaxing, secluded, and soothing place.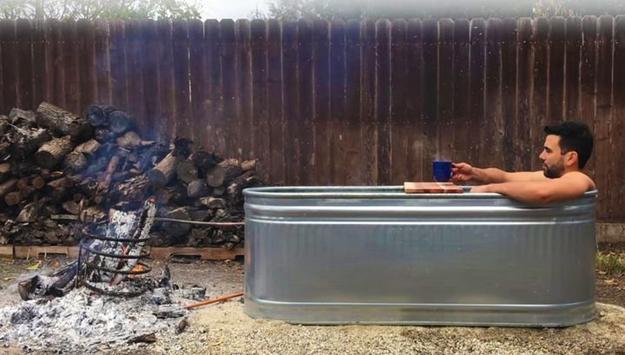 Add a wooden deck and outdoor lights or candle lanterns. Illuminate your outdoor space with hanging string lights or keep it dark to see the stars. Bring a small waterfall or add a fountain to enhance the natural connection and beautify your outdoor bathroom design. Also, a wooden bench and a basket with towels are great accents amplifying the functionality and comfort of elegant and inviting home spas.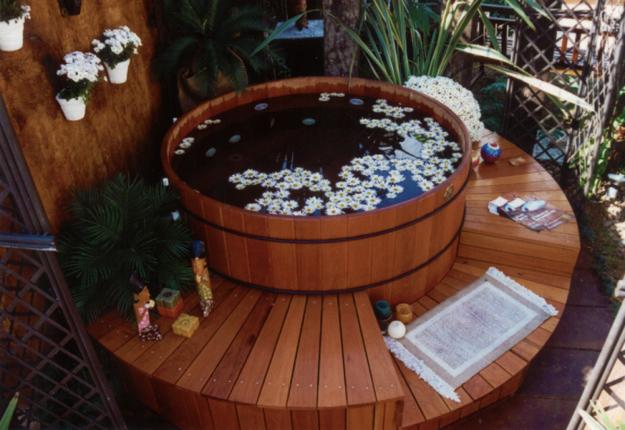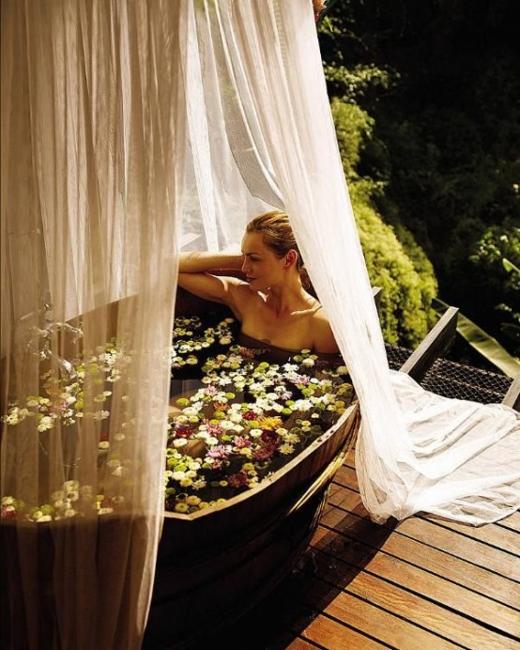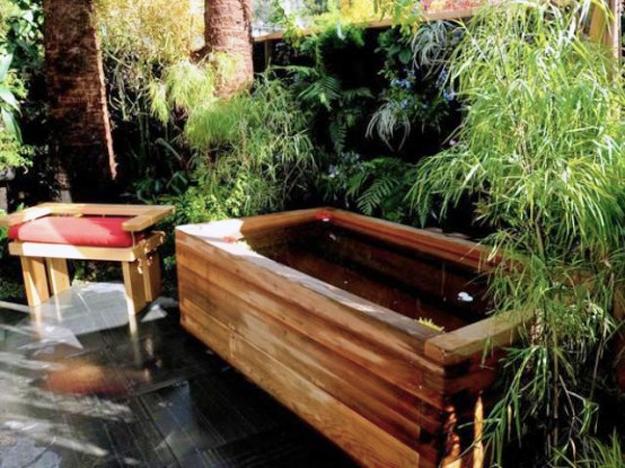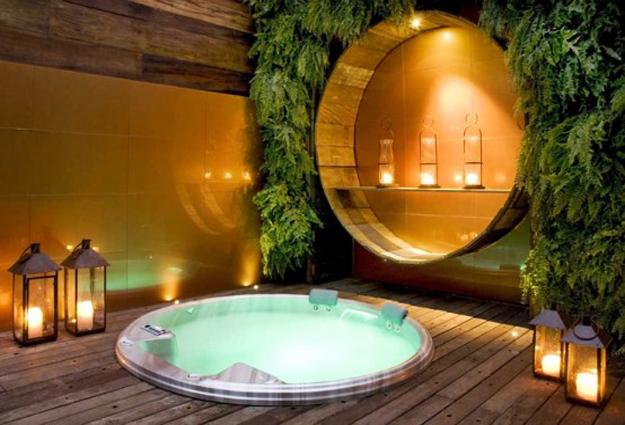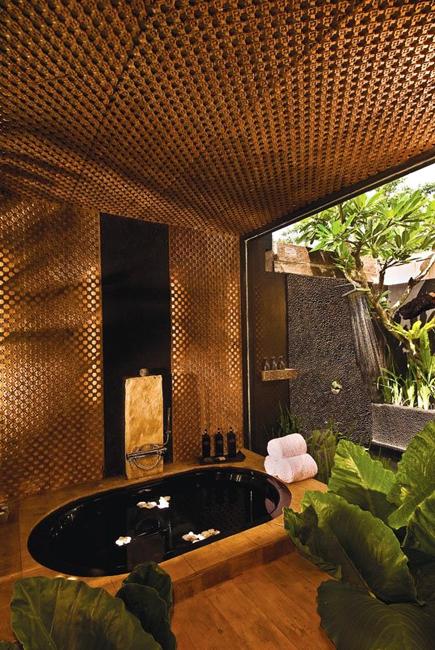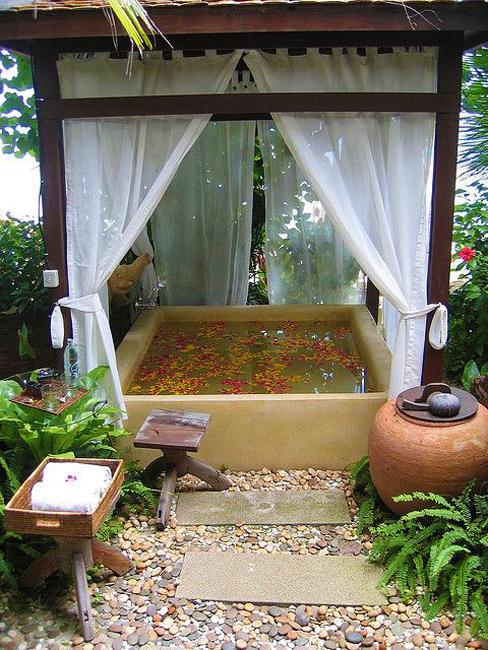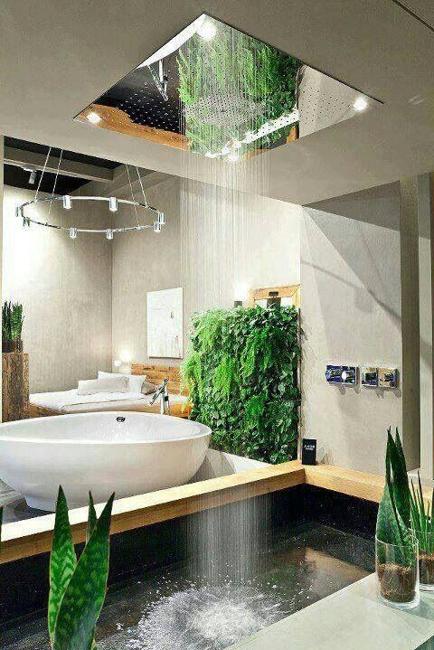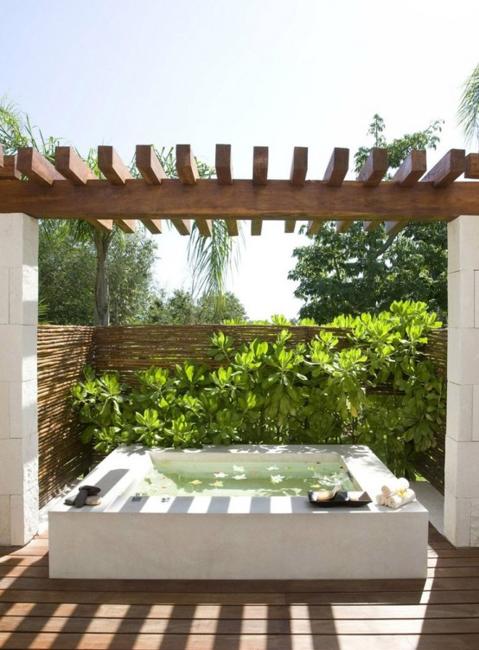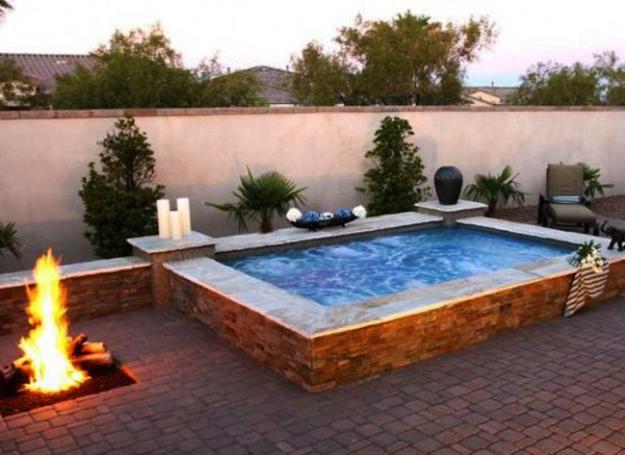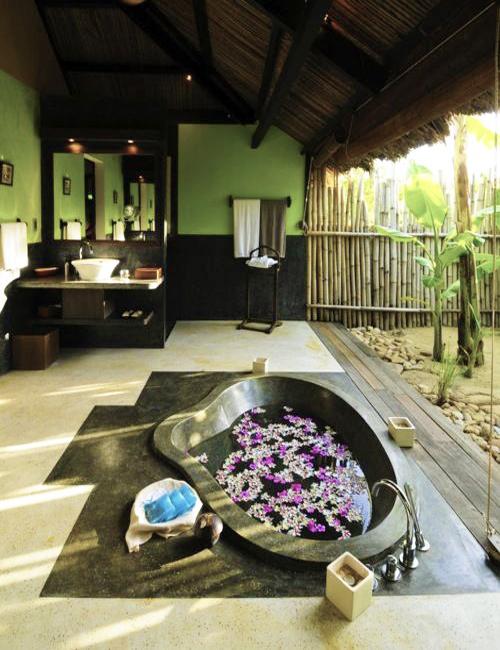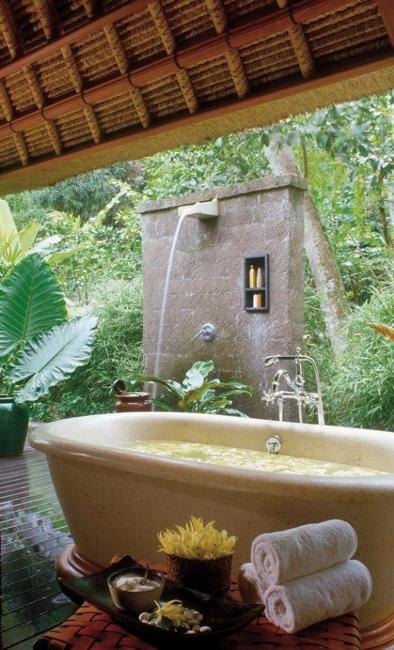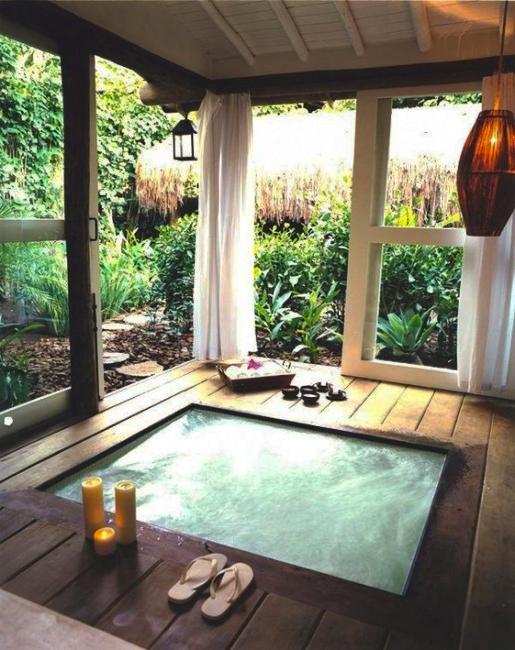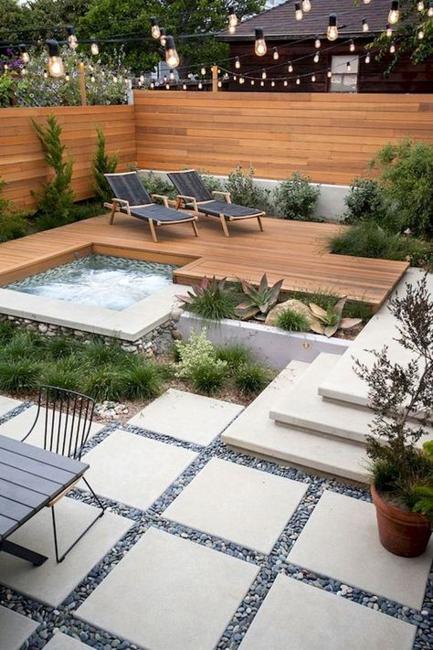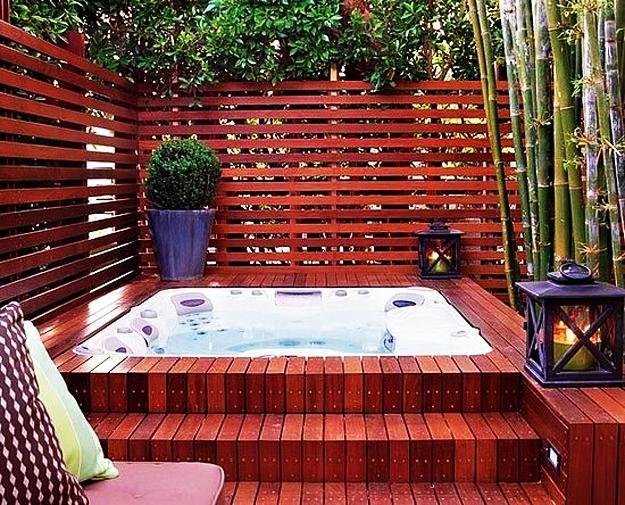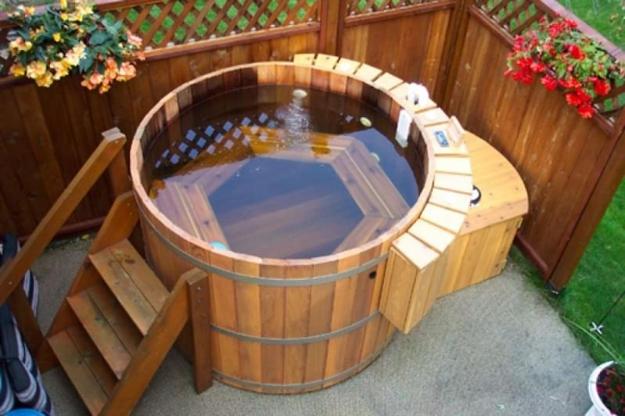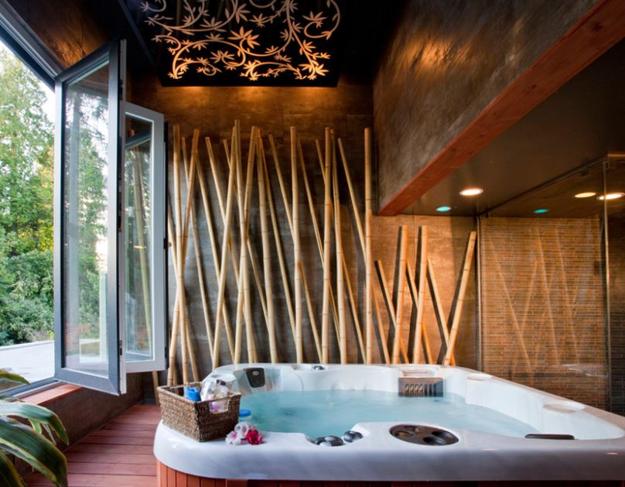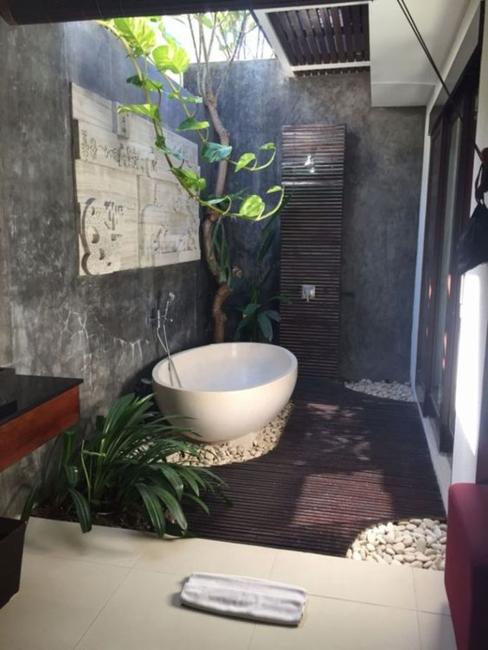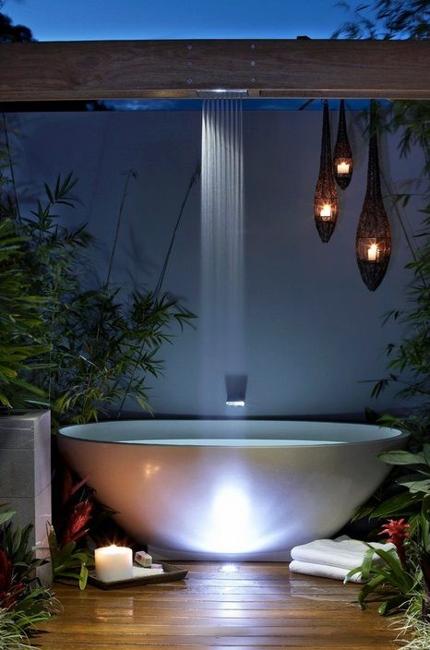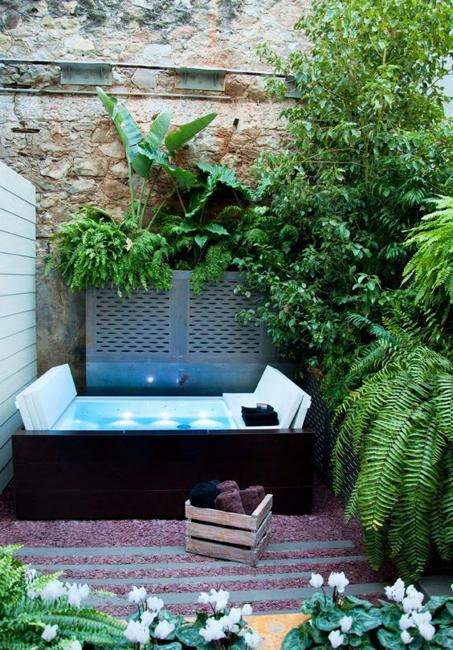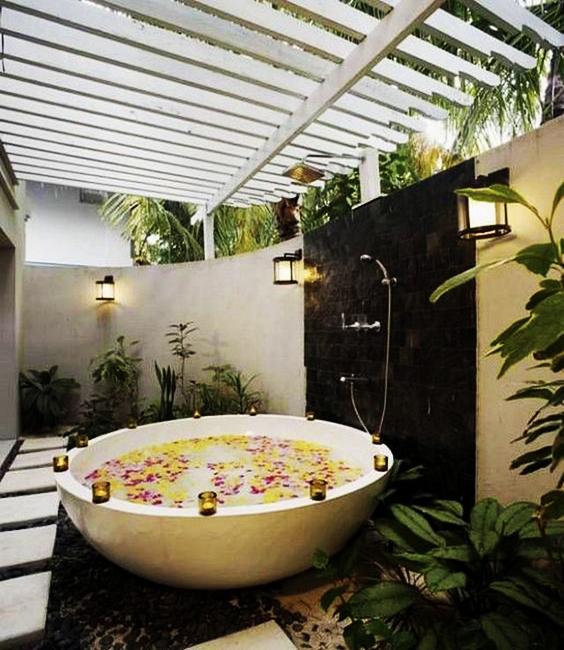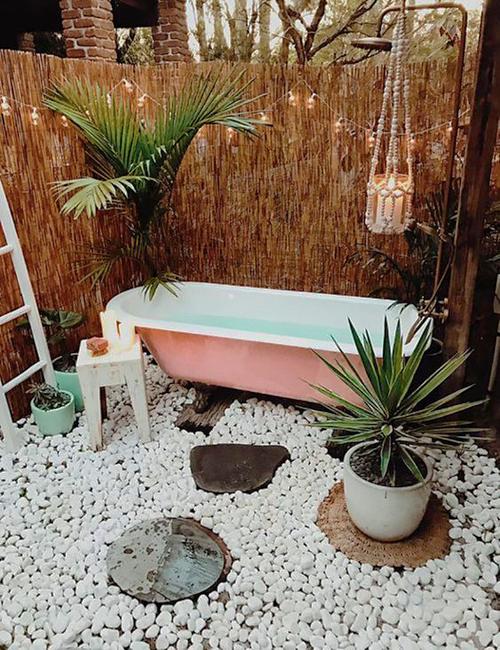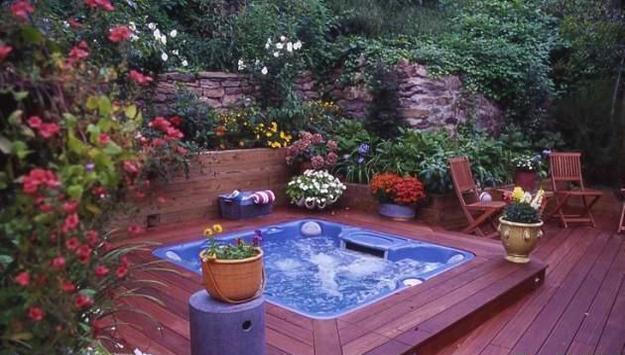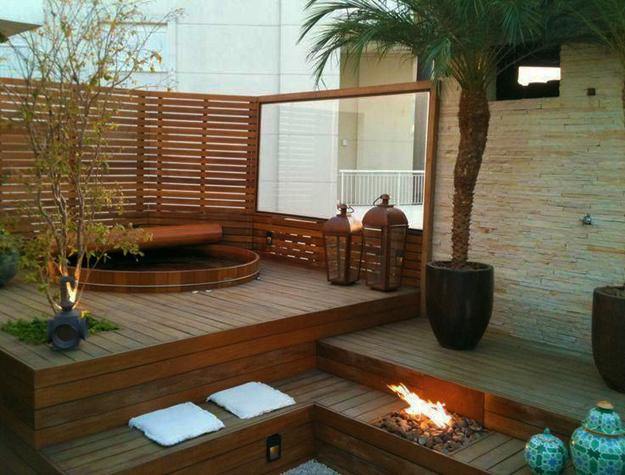 More from bathroom design

Remodeling bathroom interiors is an essential part of creating a modern home. A beautiful, functional, well-planed, and modern bathroom design affects...
and enjoy free articles sent to your inbox