15 Beautiful Outdoor Home Spa Design Ideas

Bathroom Ideas

Fun Rooms

Interior Design Ideas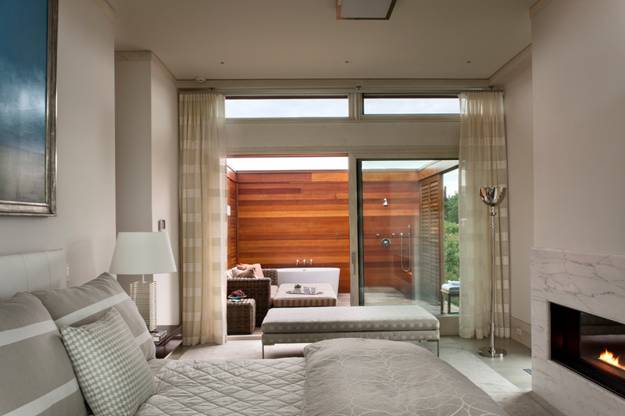 water features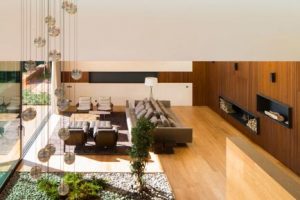 Home spa and spacious bathroom design ideas are gorgeous latest trends in modern bathrooms. Traditional and contemporary or in Asian styles, modern bathroom design created luxurious and spectacular spaces for ultimate comfort and pleasure. Lushome collection of home spa and outdoor bathroom designs provide inspiring ideas for transforming bathroom interiors, terraces and backyards.
Modern bathroom design moves outdoors, opening living spaces. Natural materials, – glass, wood and stone look fantastic, harmonious and stylish with lush greenery in bright natural light and create romantic retreats at night. Outdoor bathroom design and spa-like feel work together to bring luxury into modern homes, satisfying an inner desire to pamper yourself in tranquil and comfortable atmosphere.
Spa like outdoor bathroom design brings more comfort into your home. Large and small bathrooms and home spas are latest trends that create amazing outdoor spaces. Installing your own spa pool depends on your needs, preference and size of your terrace or backyard. Adding an indoor or outdoor spa depends on your climate.
15 outdoor shower designs, modern backyard ideas
Home spa and outdoor bathroom design ideas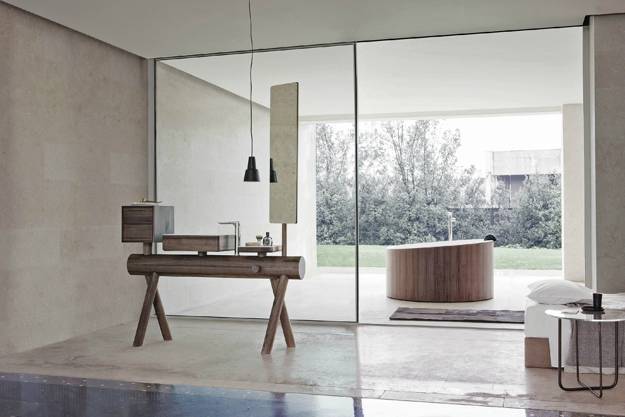 Decks are great for designing a home spa and installing a bathtub with a shower and outdoor furniture. Outdoor home spas on wooden decks are beautiful and very pleasant. Wooden deck spa and outdoor bathroom design allow to enjoy the nature and have a peaceful place to relax and rejuvenate.
If you live in a condominium with a large terrace, a wooden deck spa or outdoor bathroom design are great choices for improving your outdoor living spaces. You can install the deck spa in your own home and connect home interiors with outdoors by adding glass doors and decorative glass panels.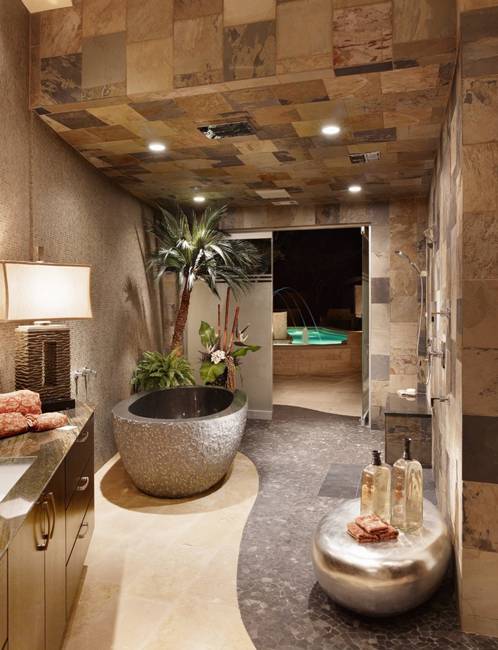 Find a place where you can elevate an area to create a wooden deck and place a bathtub. Spa installation is a wonderful attraction for homeowners who already have a pool area. A home spa by a pool looks spectacular and luxurious, and offer a hydro therapeutic sections with beautiful views.
Cascade outdoor shower in minimalist style
25 DIY outdoor home decorating ideas, spa beds with canopies and curtains
A hot soak can help muscles relax and makes you feel energized. Outdoor bathroom design and outdoor home spa ideas are beneficial to your health, practical and luxurious.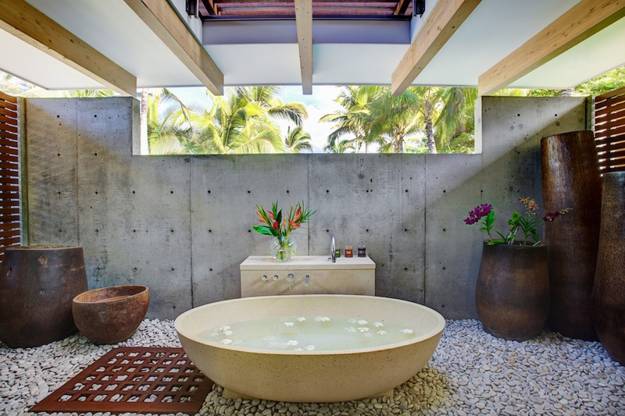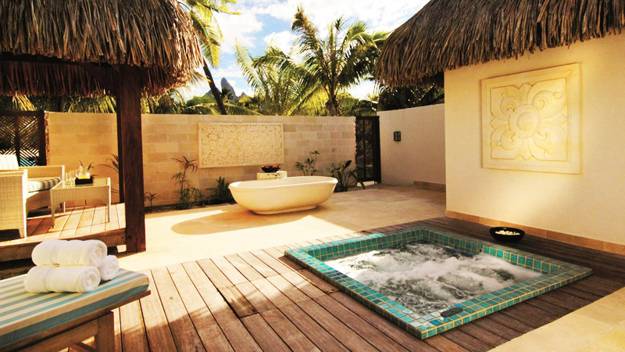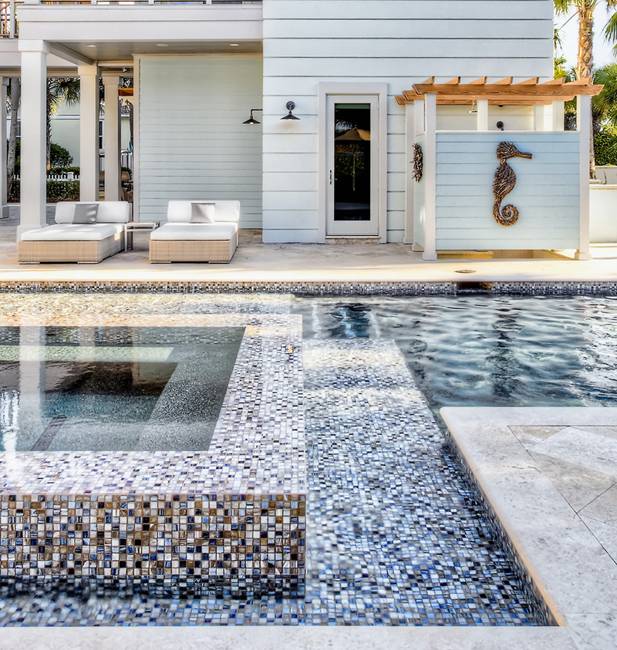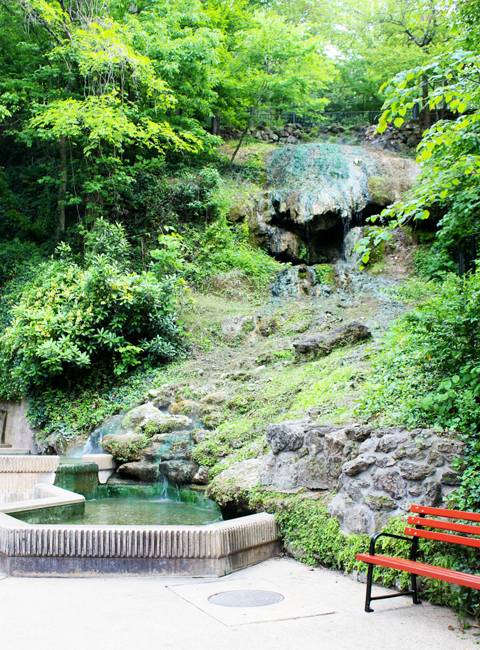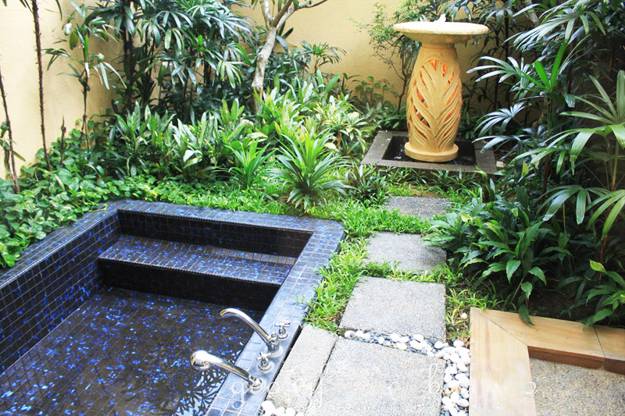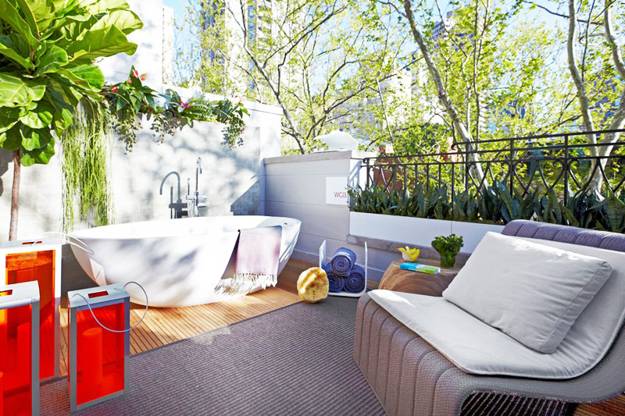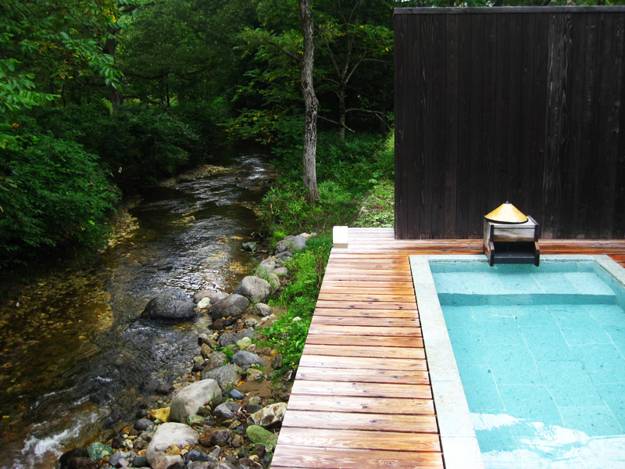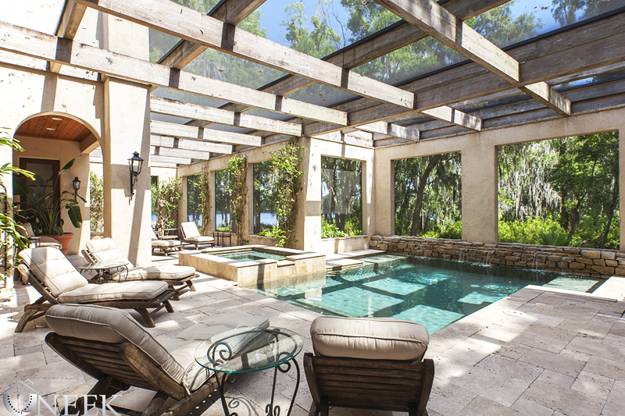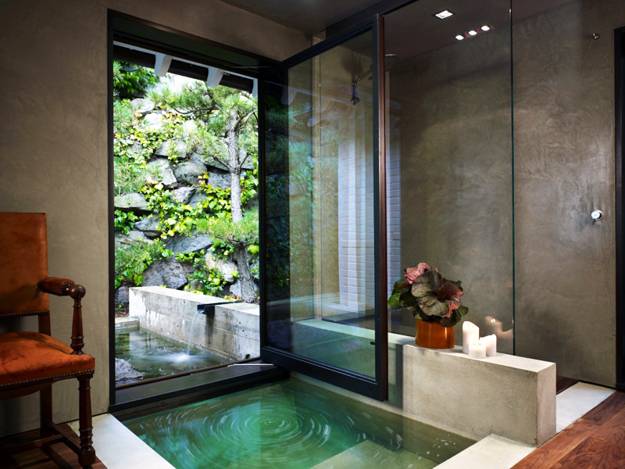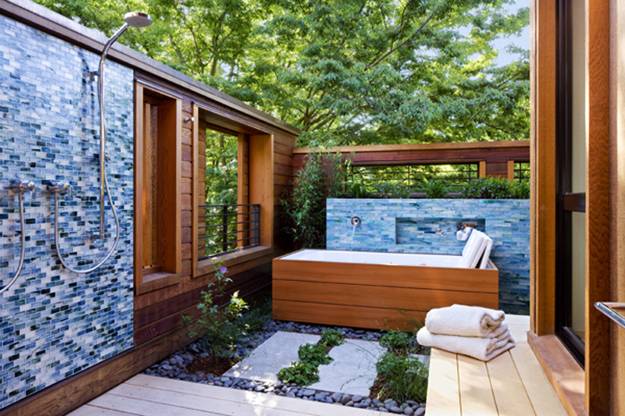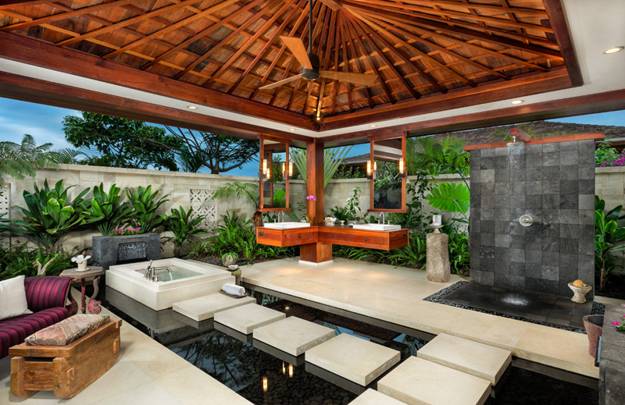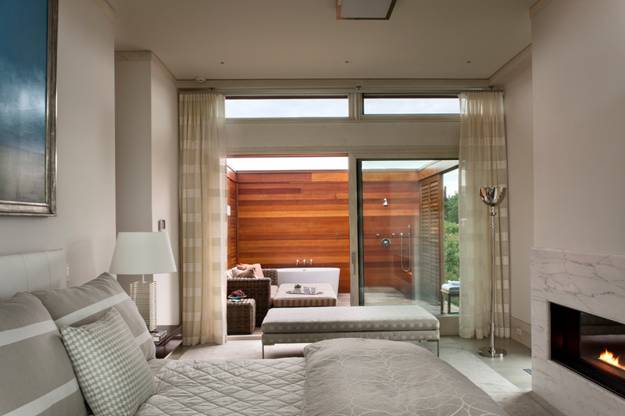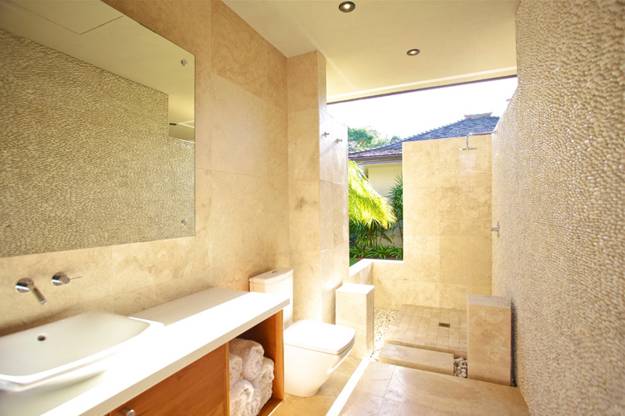 Outdoor rooms with fireplaces are a beautiful trend in creating comfortable outdoor living spaces that stretch home interiors, make houses feel...
and enjoy free articles sent to your inbox