25 DIY Outdoor Bed Ideas, Summer Decorating with Spa Beds, Canopies and Curtains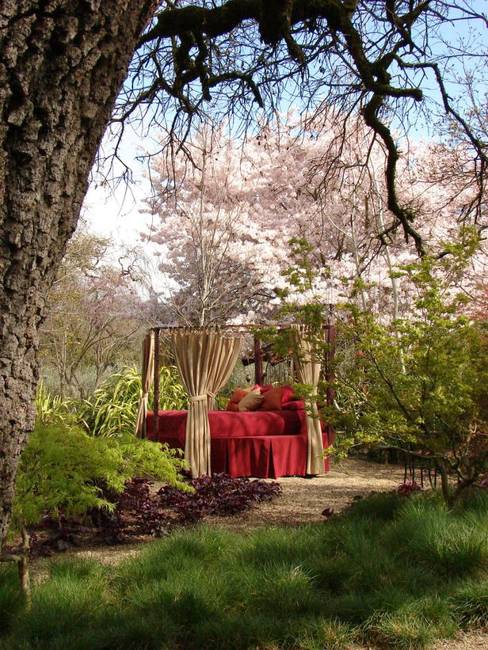 salvaged wood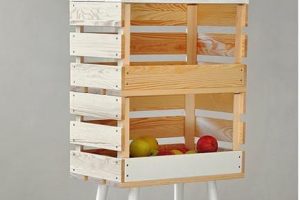 Summer decorating is light and pleasant. Outdoor beds with canopies and side curtains can add luxurious and inviting outdoor furniture pieces to backyard landscaping and create fabulous areas to rest and sleep in your garden. Lushome collection of outdoor beds and daybed designs may inspire all who like DIY projects to build a nice bed and enjoy summer day and night.
A wood bed frames look natural and attractive. Finding inspiring beds, good wood bed plans and attractive summer decorating ideas is not difficult now. You can build a wooden bed for your outdoor living space and allow  yourself to rest in chic and style while saving money.
Quality wood bed frames and outdoor daybeds are very expensive if you compare them to other outdoor furniture items. It is a great idea to build your own wooden bed during the weekends, using wood that you have. DIY daybeds and outdoor beds save on the labor cost and customizing.
20 DIY outdoor curtains, sunshades and canopy designs for summer decorating
Daybeds, spa beds and summer decorating ideas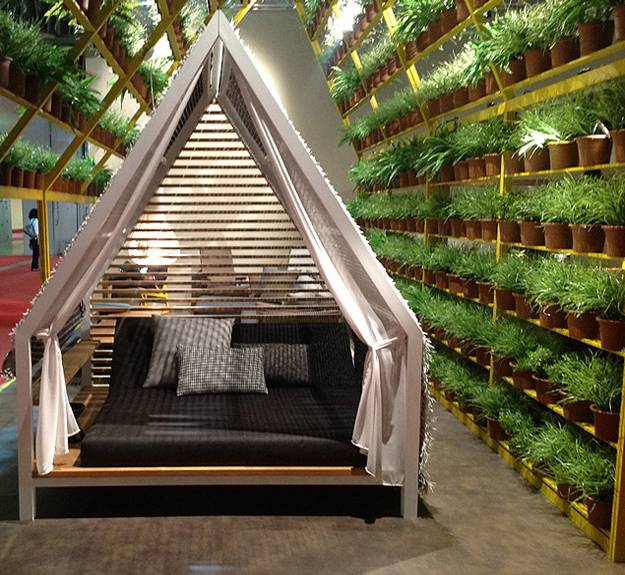 Wood is a gorgeous material for building beds in your outdoor living spaces. You need to decide what type of wood you like and select a bed design that is comfortable and compliments your yard landscaping, balcony design or deck.
Sturdy types of wood like cedar, redwood or other types of hardwood are expensive. You can reuse and recycle salvage wood and wood pallets for building daybeds and spectacular summer decorating. Use bolts and screws to attach different parts of the bed together, creating strong and comfortable bed design.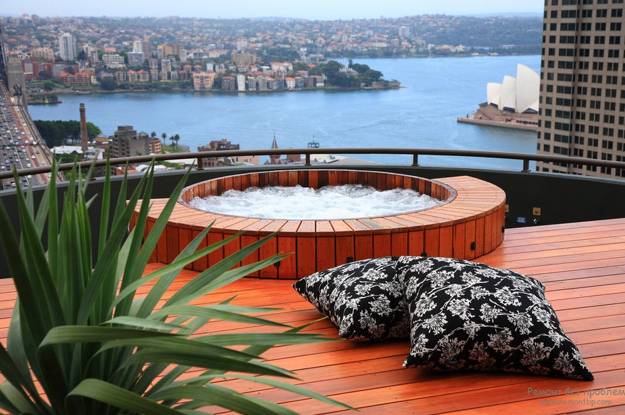 The size of the bed is an important factor of summer decorating ad bed design. Knowing the bed size help adjust outdoor home decor and find the best place for the handmade daybed. You can easily determine how much of the materials you will need to build and decorate your daybed with attractive bedding set and inviting pillows.
Ergonomic hammock beds for indoor and outdoor home decorating, relaxing backyard ideas
Summer decorating ideas for beds inviting to sleep outdoors
Choosing a quality wood bed plan for DIY daybed and finding a place for your handmade bed is certainly the first steps toward the successful summer decorating project that can transform your yard landscaping, beautify balcony, terrace or backyard design and allow to enjoy the summer.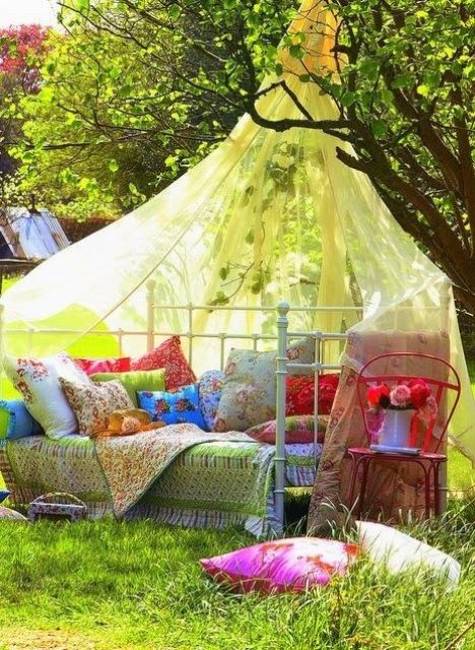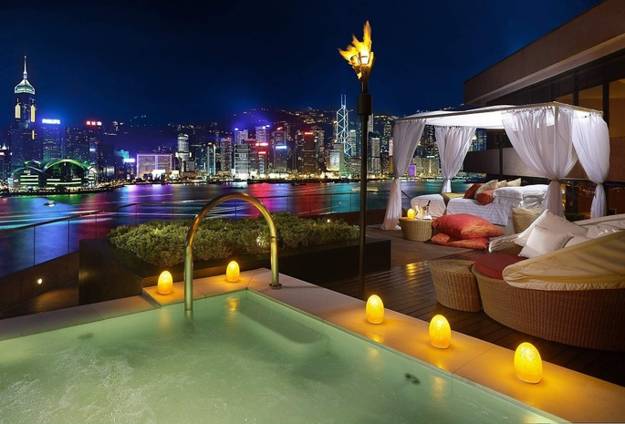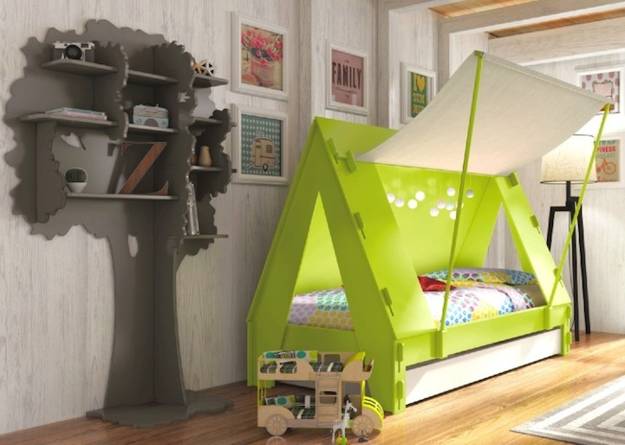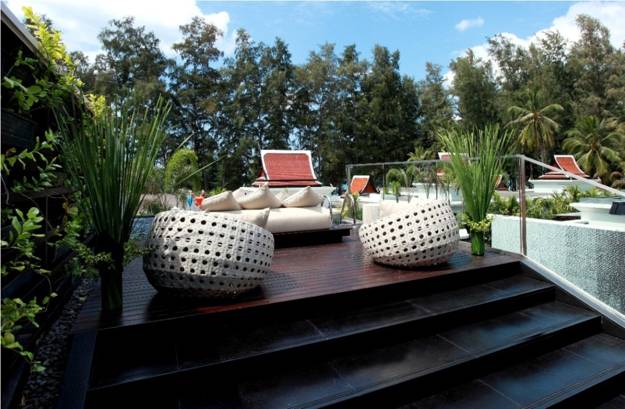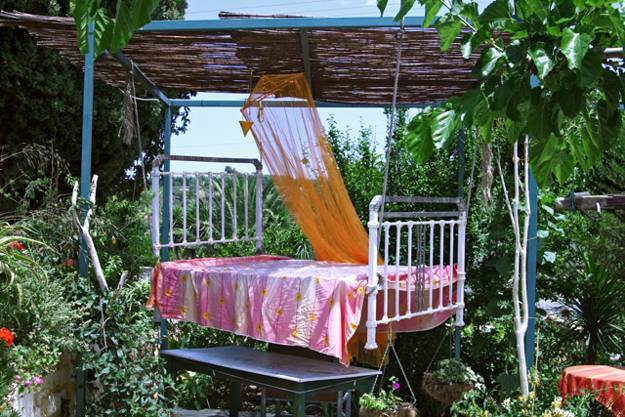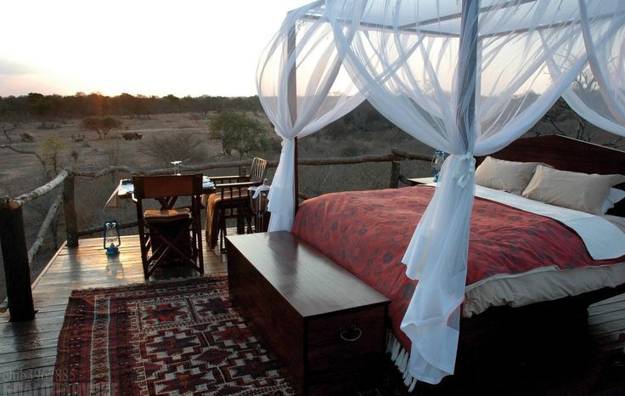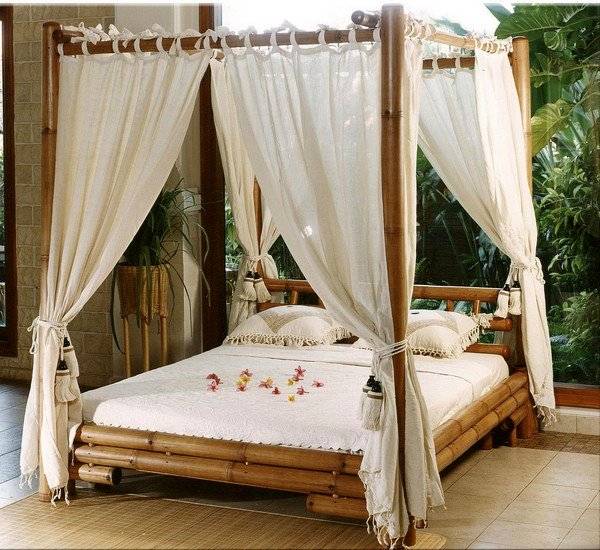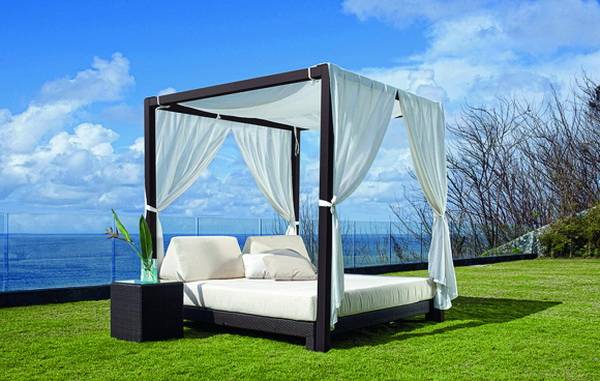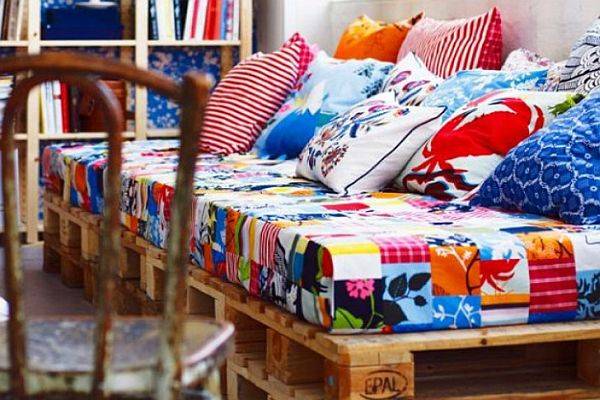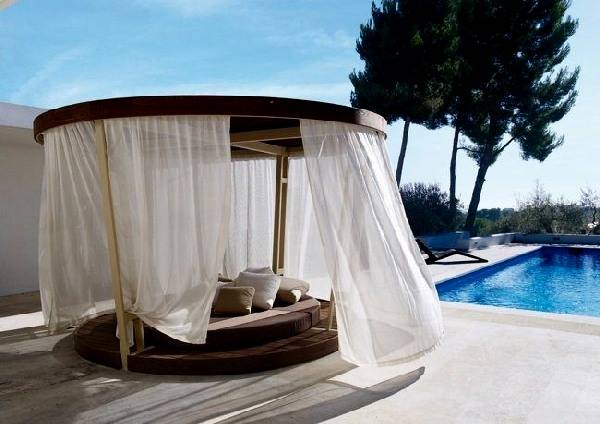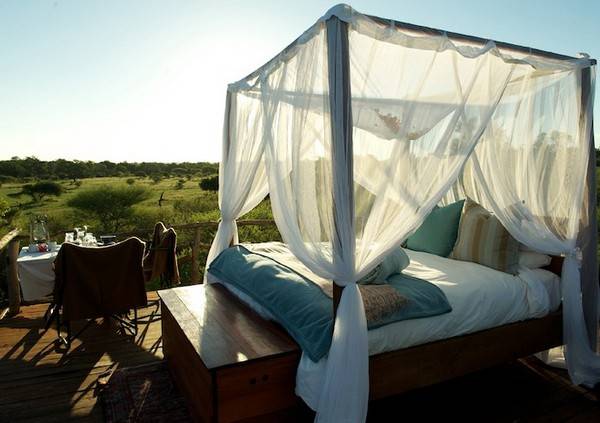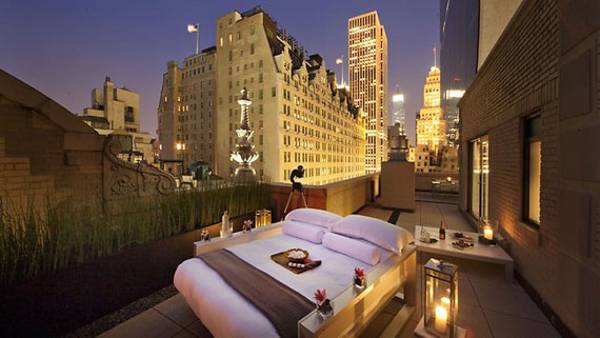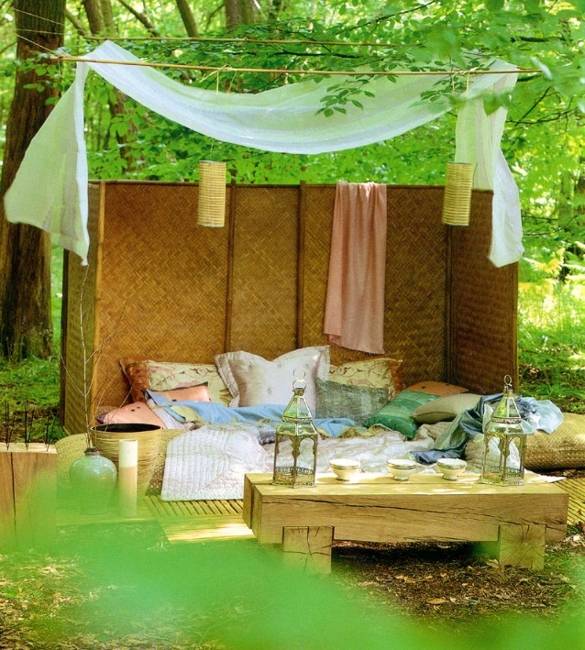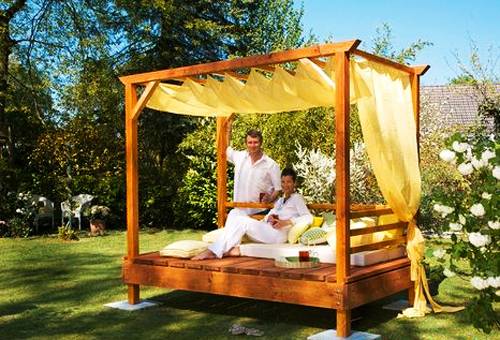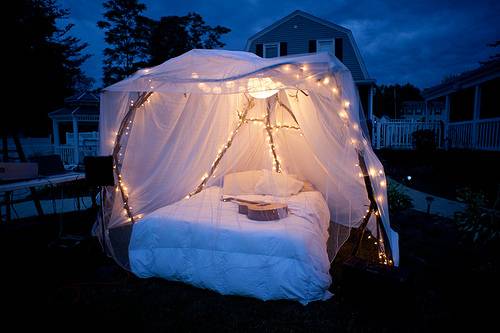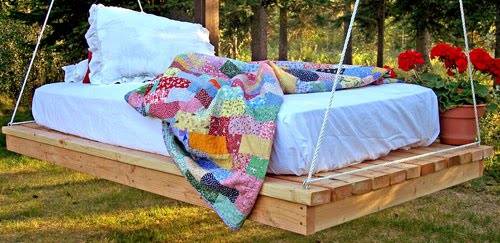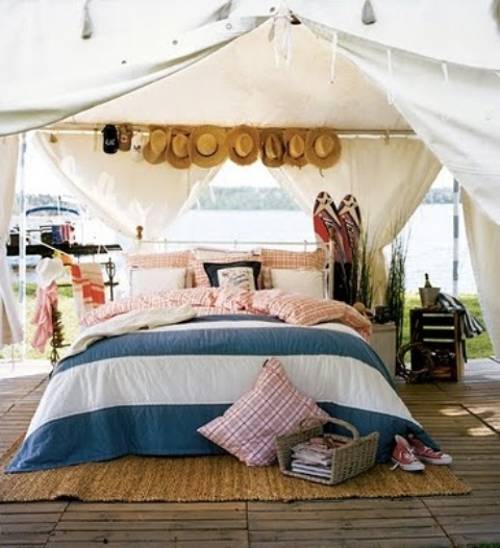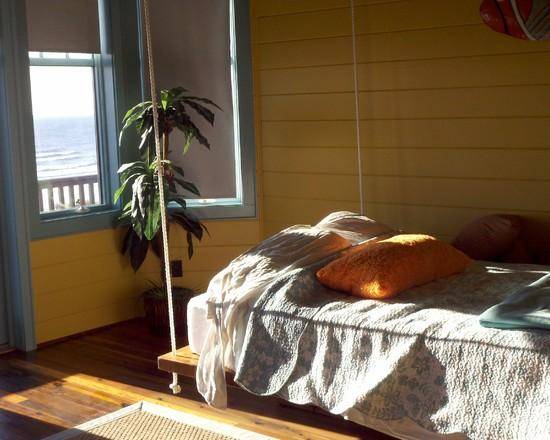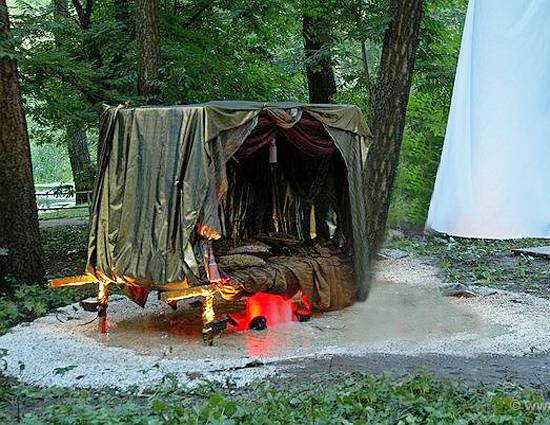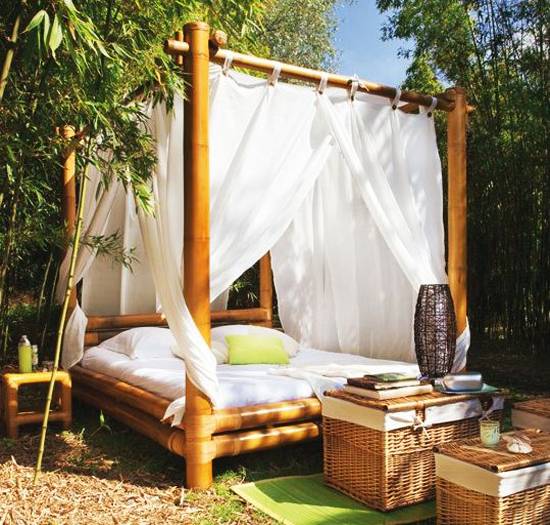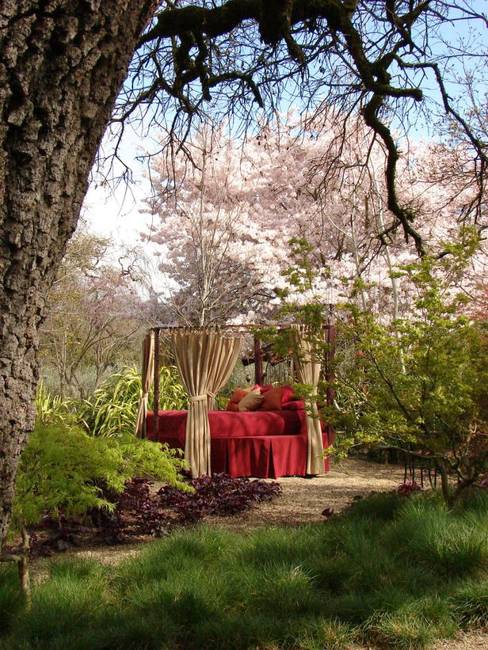 Colorful handmade birdhouse designs look beautiful on green branches and garden posts. Creative painting ideas turn wooden birdhouses into bright yard...
and enjoy free articles sent to your inbox