Outdoor Bathtubs Creating Spiritual Connection with Nature

Decorating Ideas

Outdoor Living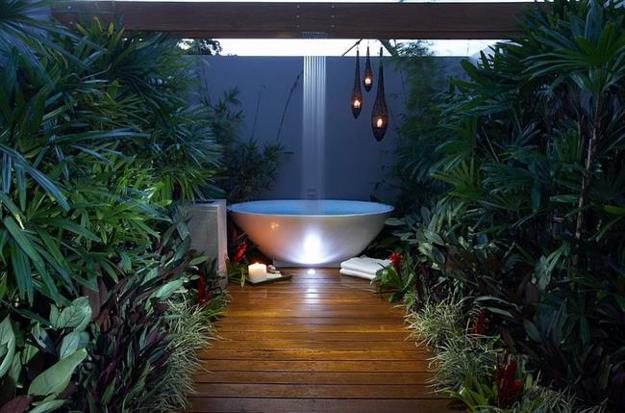 bathroom sinks and tubs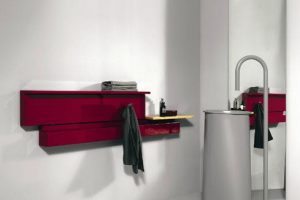 Modern bathroom design offers fabulous ideas for creating beautiful yards with outdoor showers and bathtubs. People like spending time in nature. An outdoor bathroom reflects this unconscious human need to find the connection with the natural environment. Lushome shares a collection of small bathrooms surrounded by lush greenery and adding a unique charm to the yards.
Modern interior design with large windows and huge sliding glass panels allows merging comfortable rooms with the spectacular surroundings. Outdoor bathroom design uses magnificent settings as backgrounds for functional bathtubs and offers beautiful ideas for transforming yards. Traditional, modern, and custom made bathtubs look luxurious surrounded by natural beauty.
Outdoor bathrooms are the luxury that can change every home. Relaxing in a tub in a private yard creates an amazing experience which people remember and cherish. Outdoor bathtubs not just help people connect with nature, they make humans feel happy in harmony with the surroundings. Contacts with the natural world are essential for people. They improve mood and health.
20 beautiful bathroom design ideas for backyards
Summer kitchen ideas for modern patio designs
Outdoor bathtub areas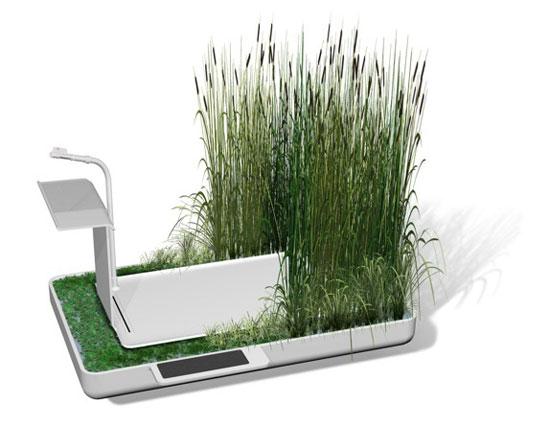 Outdoor bathrooms complete multifunctional yard designs perfect for entertaining, gardening, play, relaxation, and rejuvenation. Outdoor tubs are an excellent way to experience a deep connection with nature and enjoy beautiful yard landscaping like never before. Creative design ideas personalize the outdoor living spaces, and a relaxing atmosphere surrounding an outdoor bathtub adds more meaning to thoughts and feelings we receive and release.
Custom built, traditional, modern baths or unique vessels in vintage style create distinct and very personal outdoor bathing areas. A chair and a bathrobe are all you need to enjoy bathing outdoors. Green plants and flowers, shrubs and trees or desert plants are a fabulous source of energy and inspiration for creative outdoor bathroom design. An attractive garden path leading to a bathtub, a beautiful patio design, and inviting settings help add a charming look to an outdoor bathroom, and make it easy to release stress, find harmony and happiness.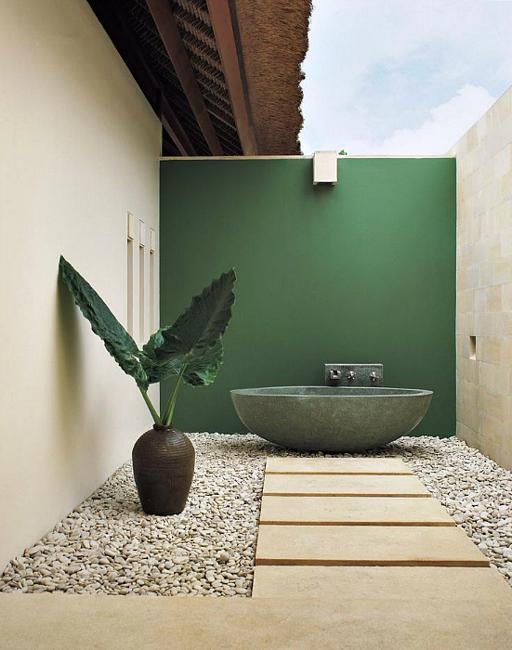 Blending natural stones, eco-friendly materials, and wood in yard decorating is a way to soothe outdoor living spaces. Soft pastels and neutral colors set a quiet mood. Creative details, cute accents and bath accessories lift the spirit. Comfortable and elegant outdoor living spaces sharpen the senses and clear mind. Attractive, functional, and modern outdoor bathroom design helps people to connect to nature and bring luxury into yards increasing home values for sale.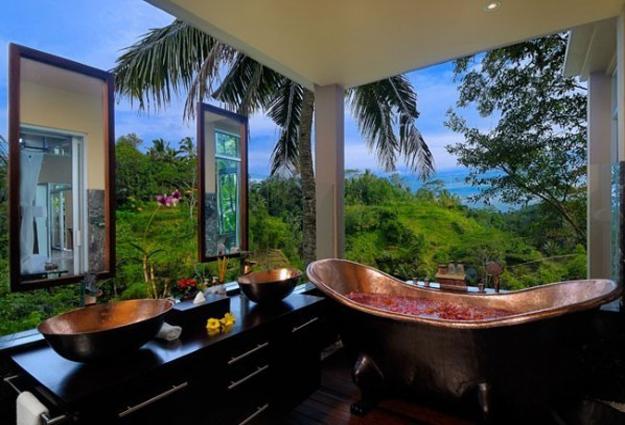 Spending time in a bathtub in nature, especially after exercising makes the body feel healthy and energetic. Pleasant sensations lead to mental wellbeing and make people more creative and active in life. The experience of deep relaxation in an outdoor bathtub helps fight stress and bad mood effortlessly. An outdoor bath area which looks inviting and comfortable is a time-saving way to stay connected with nature.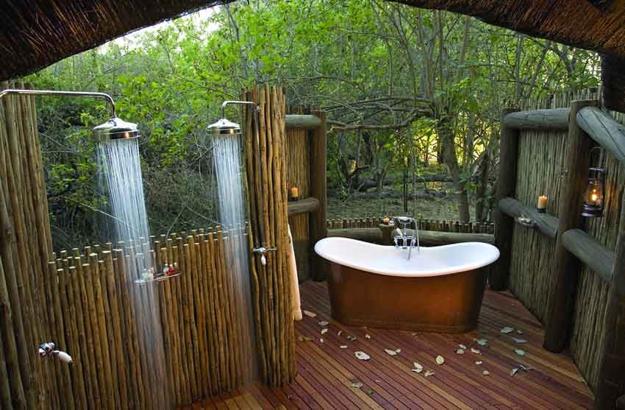 Adding a large window or a sliding door to your home bathroom design can create a pleasant illusion of being outdoors. Panoramic windows and glass walls are bright ideas for all who live in cold climates but like to connect to nature. Looking at beautiful clouds, green branches, beautiful flowers, and birds while bathing in a tub creates a very deep connection with the natural world, fill the body with energy and bring harmony into life.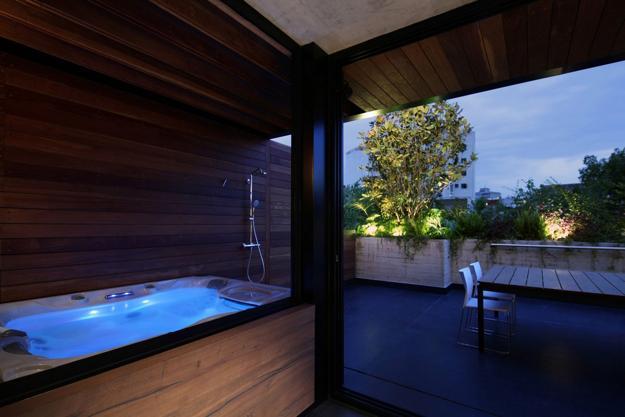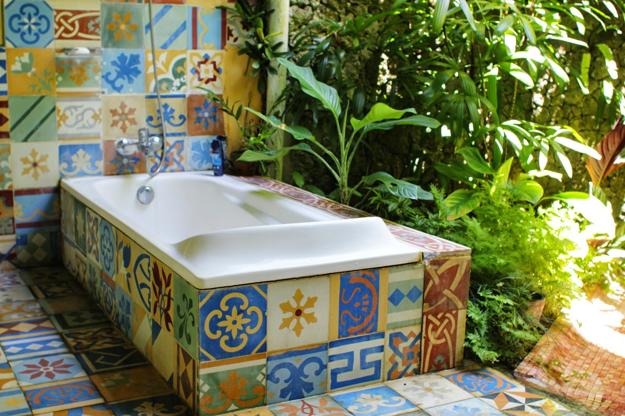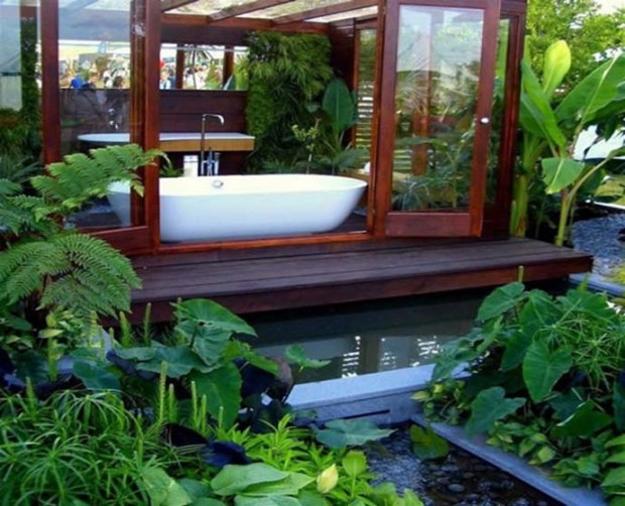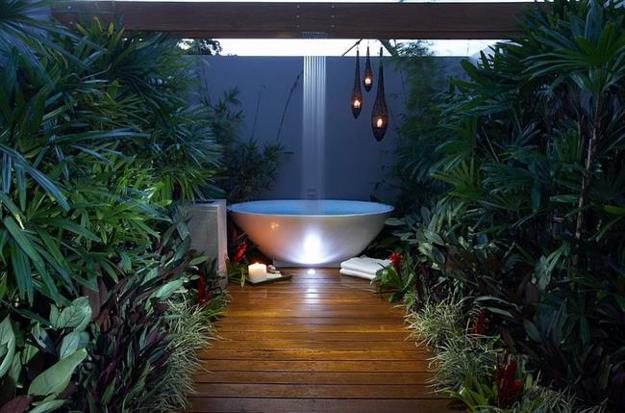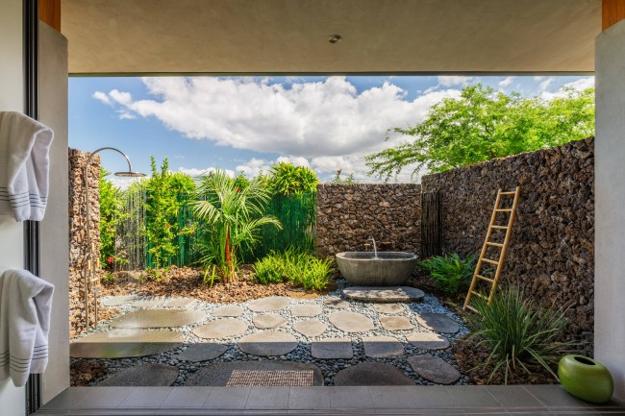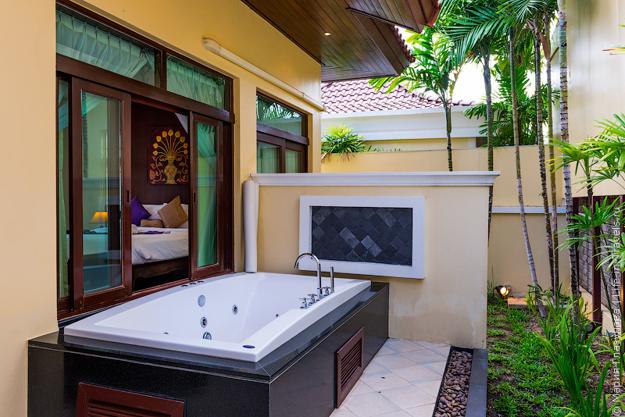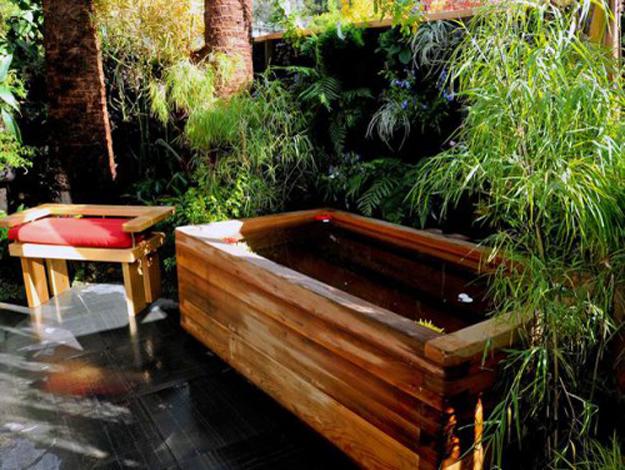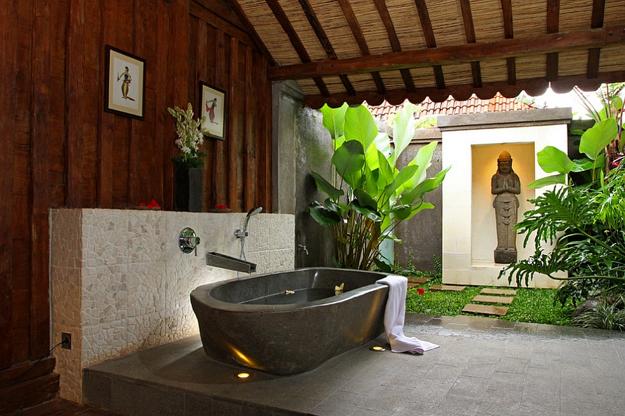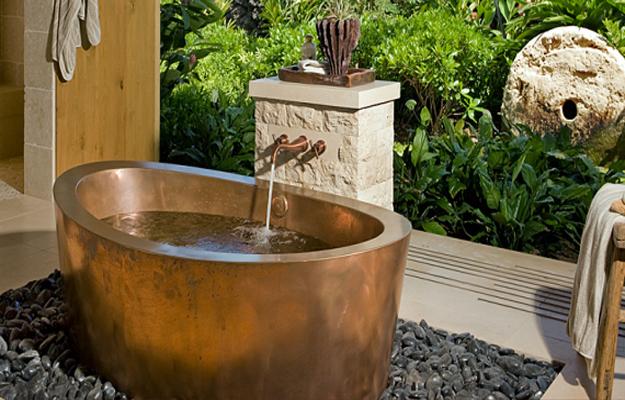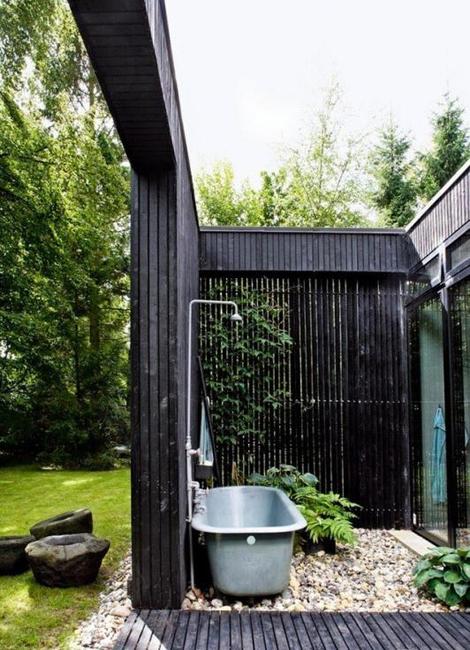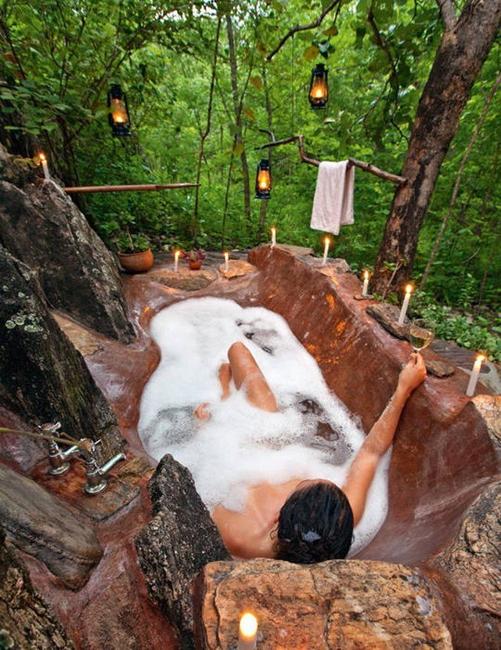 A house without a roof is in California. The house design is envisioned by Craig Steely Architecture and provides beautiful outdoor...
and enjoy free articles sent to your inbox