Amazingly Light Wall Boxes Shelving System Made with Cork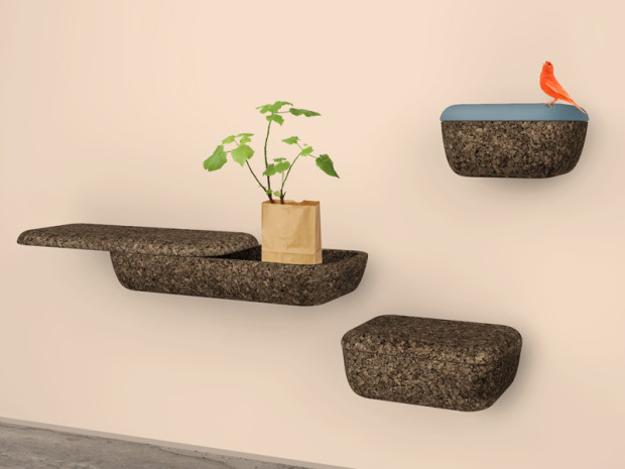 Green home decorating idea, eco friendly modular shelving system with cork boxes
VALENTINES DAY IDEAS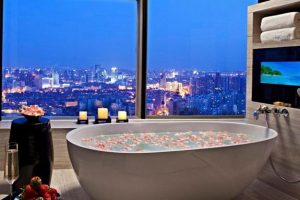 Magic Boxes Shelving system is developed by Portuguese industrial designer Rui Pereira for Blackcork.
Lighter than they look, these functional and decorative wall boxes and shelving system create an amazing wall decoration.
The Magic Boxes Shelving appear as heavy as items made with stone, but seem to be simply mounted on the wall, – a trick that the light cork material creates. Solid cork boxes provide valuable storage spaces and work as wall shelves also, improving modern interior design and creating a beautiful accent wall.
Designer Rui Pereira lives and works in Milan, and believes that his role is to educate and create a collective environmental awareness of organic design and eco-friendly natural materials. Gorgeous wall boxes and shelves are ideal for Green home decorating.
Cork furniture, eco-friendly contemporary furniture design idea
Cork kitchen countertops, modern kitchen trends
Cork wall boxes and shelving system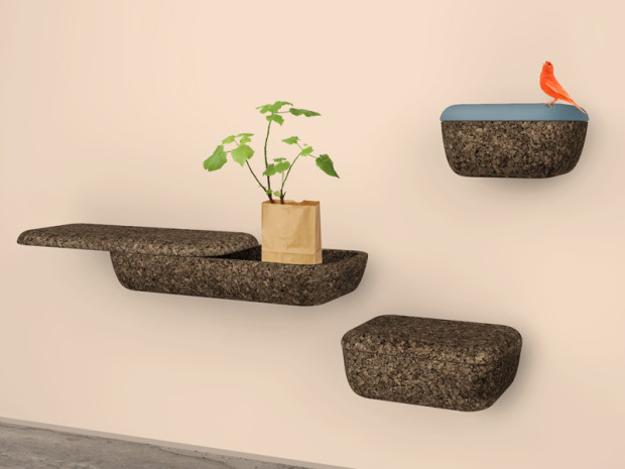 Solid cork boxes are shown at Maison & Objet in Paris, as a part of a new collection Blackcork Sofalca. This wall decorations are practical and attractive. They give a contemporary touch to Green home decorating while playing with the perception of volume and weight.
This modular shelving system shows an innovative and interesting design idea that blends the heavy look of natural stone and lightness of natural cork material.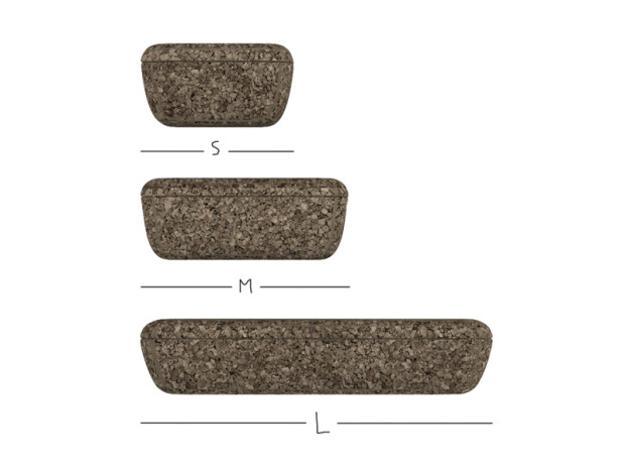 20 creative design ideas for Green home decorating with used wine bottle corks
Recycling used wine bottle corks for hot pot coasters, Green home decorating ideas and crafts
The modular shelving items are available in three different sizes, – small, medium and large, – 800 x 300 x 150 mm, 500 x 300 x 150 mm and 300 x 300 x 200 mm.

What time is it? It's singing bird o'clock! This unique timepiece is bringing the fresh vibe into spring decorating, making elegant...