Apples and Candles, DIY Fall Decorations and Centerpiece Ideas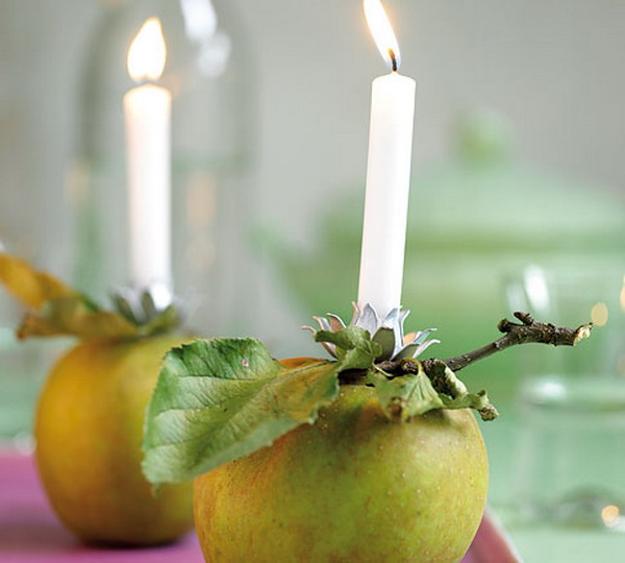 Green apples, candles holders
candles centerpieces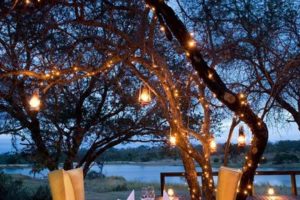 Apples are perfect natural decorations for fall tables and home interiors. A combination of candles with these fruits and homemade tea light holders are ideal for fall decorating, Thanksgiving and Halloween nights. Here is an easy to follow tutorial showing a few quick steps to make apple candle holders. Also, you can find inspirations and creative apple-candle centerpiece ideas that add warmth to fall decorating.
Turning a fresh apple into a candleholder is easy. A combination of candlelight and fruit aromas are excellent for spicing up your fall decorating with cheap and beautiful fall centerpieces. Fresh apples, tea lights, or larger candles, a sharp knife, and a teaspoon are all you need for implementing the fabulous centerpiece ideas.
Table centerpiece ideas for Thanksgiving decorating
Fall leaves and candles, the pretty duo for fall table decoration
Artichoke and candles, centerpieces for fall decorating
How to make apple candleholders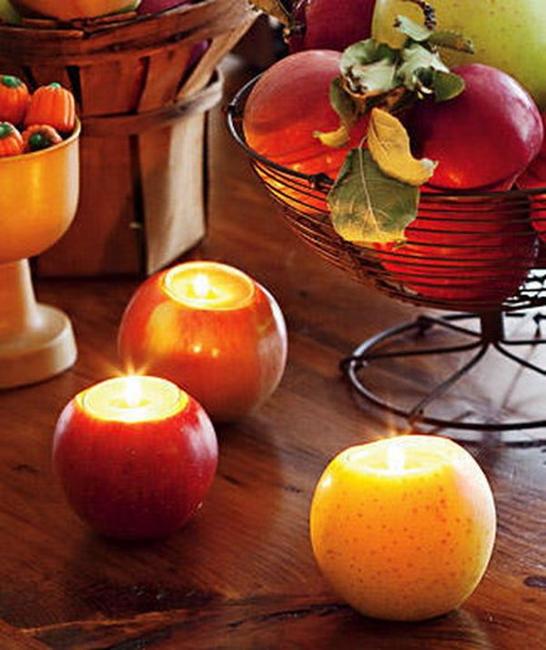 You can buy apple-shaped candles, but making apple candleholders is a nice DIY project for inexpensive and elegant fall decorating. In minutes you can beautify your home with the stunning addition to your table decorations.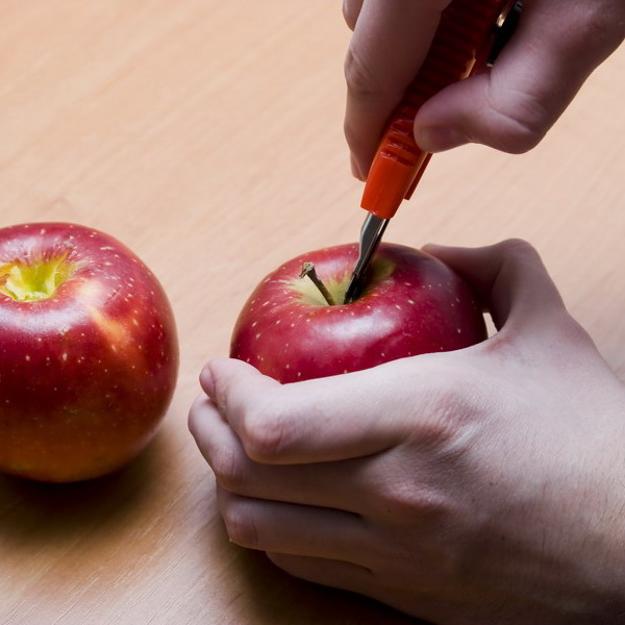 1. Place a tea light on top of an apple and use the knife to mark the diameter around the tea light's circumference.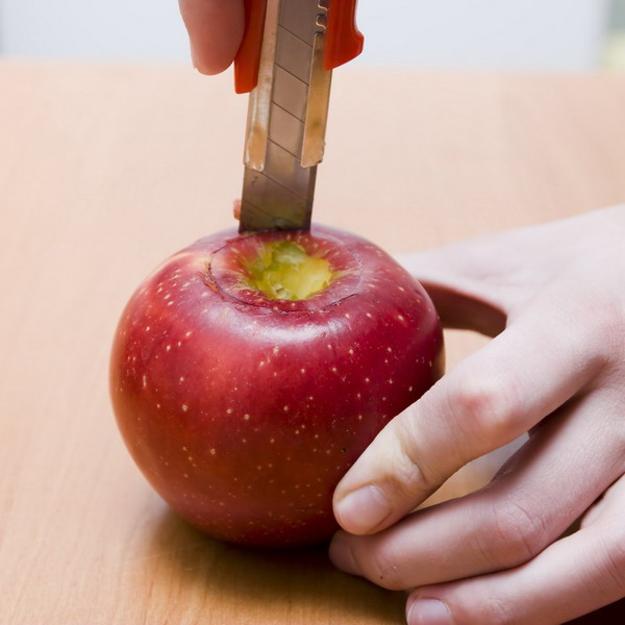 2. Cut away the apple inside the marks and remove the flesh with a teaspoon.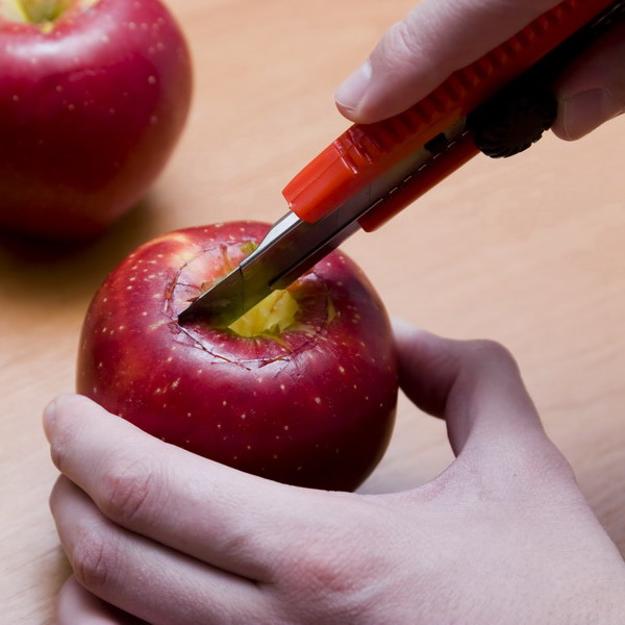 3. Remove enough flesh for the tea light to fit snugly in the hole, its top flush with the top of the apple.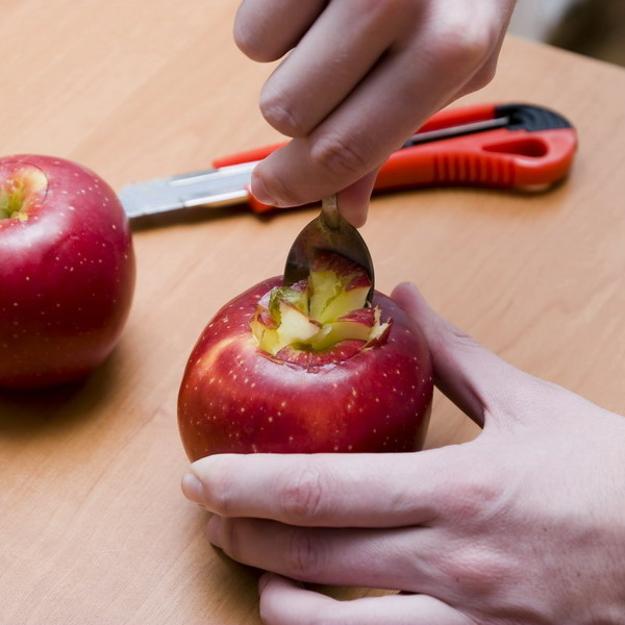 4. Feature your apple candleholder in a centerpiece, or make several table centerpieces and scatter them throughout your tabletop decorations.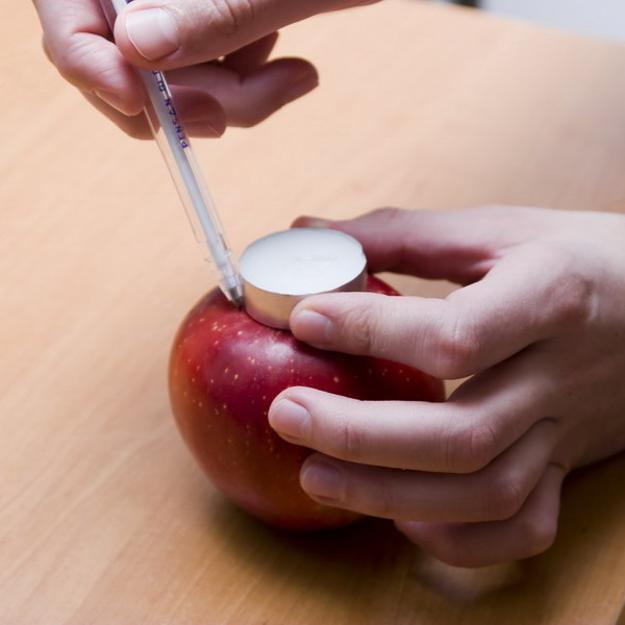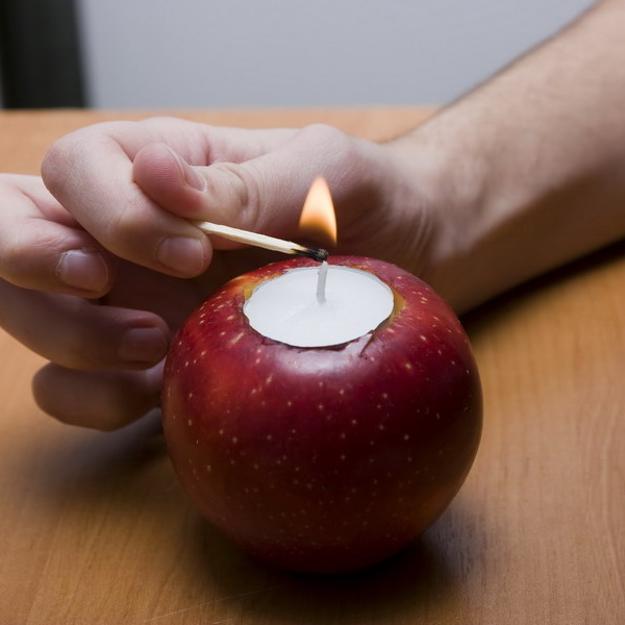 Centerpiece ideas for apple candleholders
Simple fall decorating ideas transforming glasses into beautiful candles centerpieces
Fall leaves and candles centerpieces, Thanksgiving decorating ideas
Creating stunning Thanksgiving holiday tables
Apple candleholders arranged in a straight line in the middle of the table create dramatic table decorations. Adding chestnuts, acorns, fall leaves, branches, driftwood, seashells, moss to a bowl with floating apple tea lights is another way to design unique fall table centerpieces.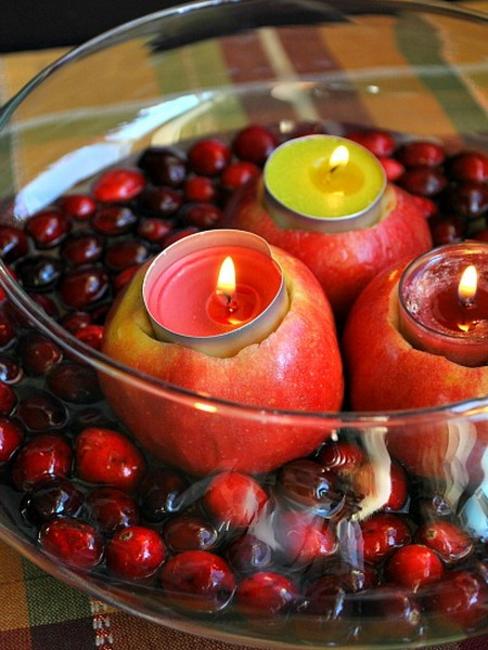 Several apple candleholders in a wooden bowl filled with uncut apples and apple candle holders transform fall table decor with the elegance and simplicity of country chic.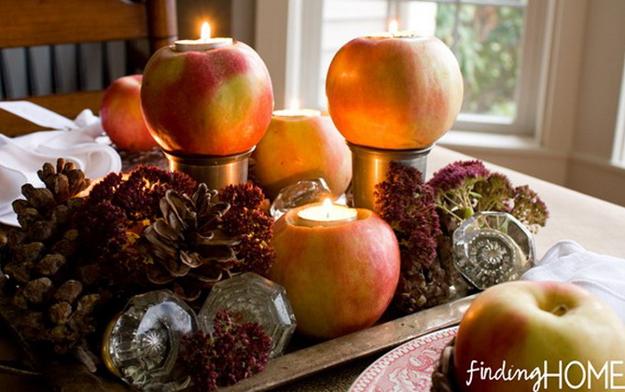 You can use apples in different colors, bring colorful fall vegetables, nuts, and autumn leaves.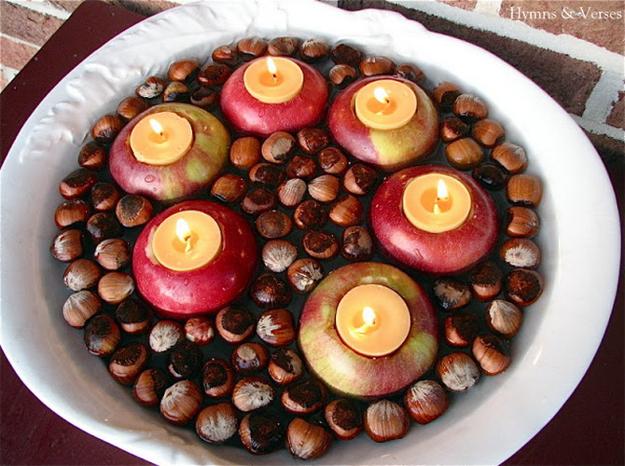 You can mix and match cake stands, bowls, and baskets on the table to display your apple candleholders on risers and create beautiful fall decorations for the season.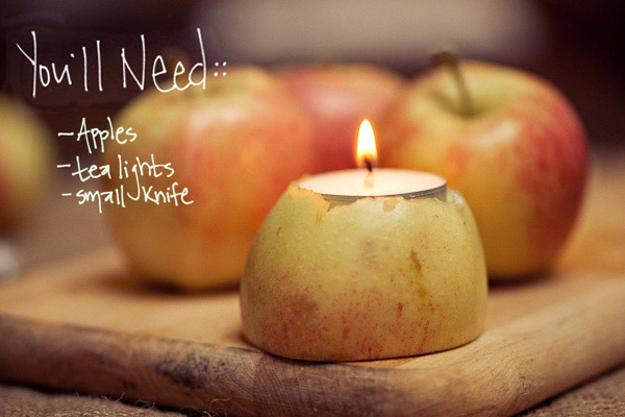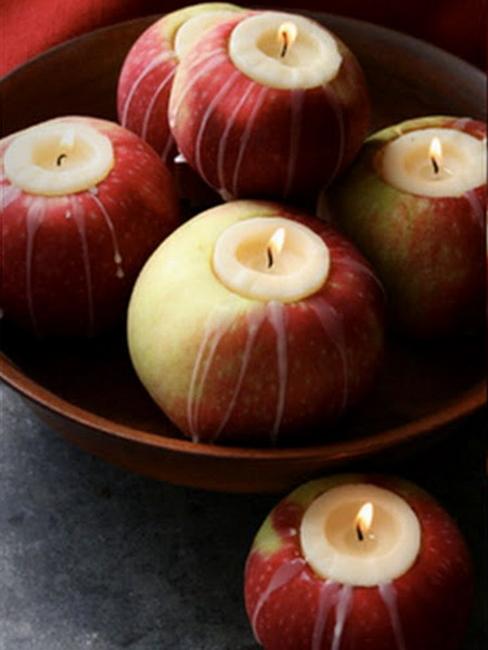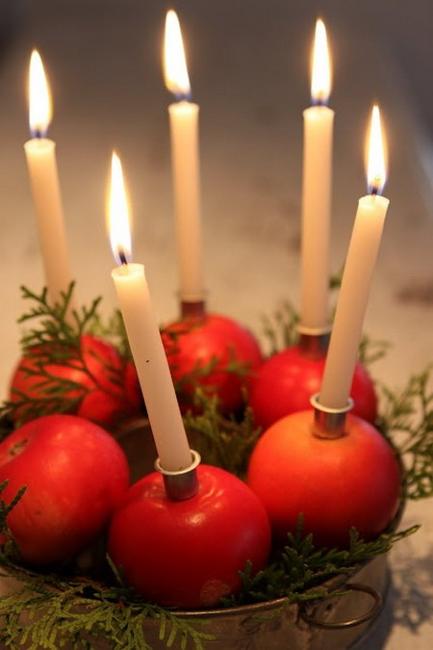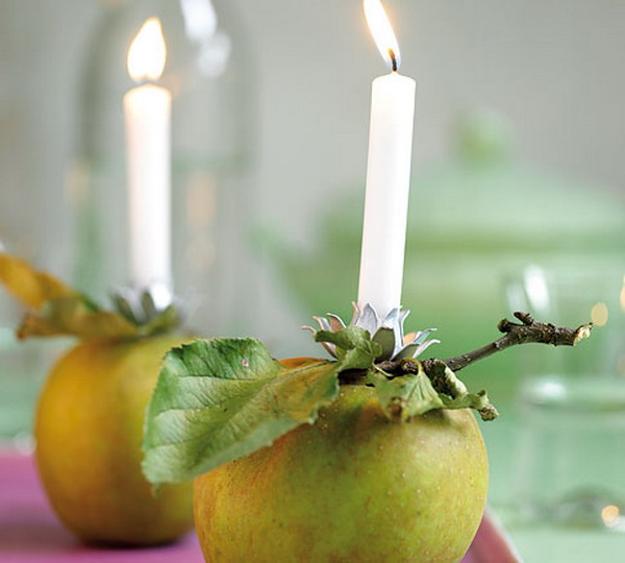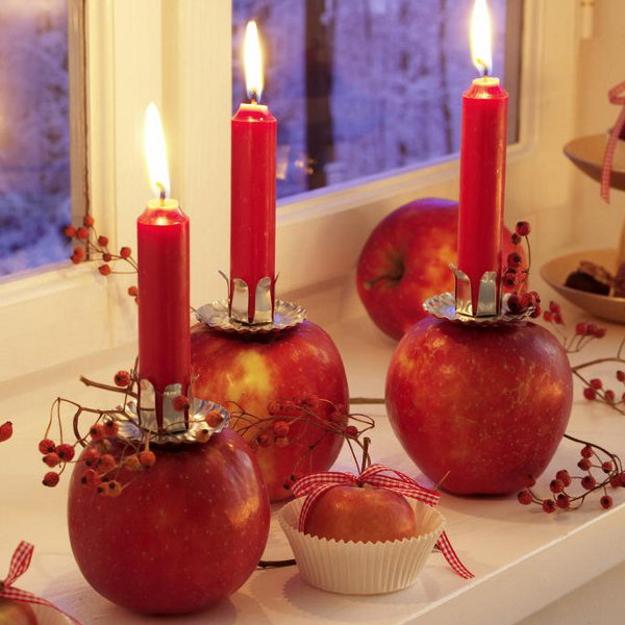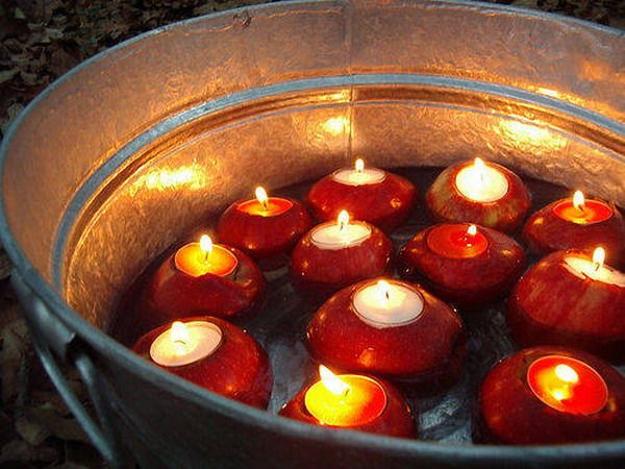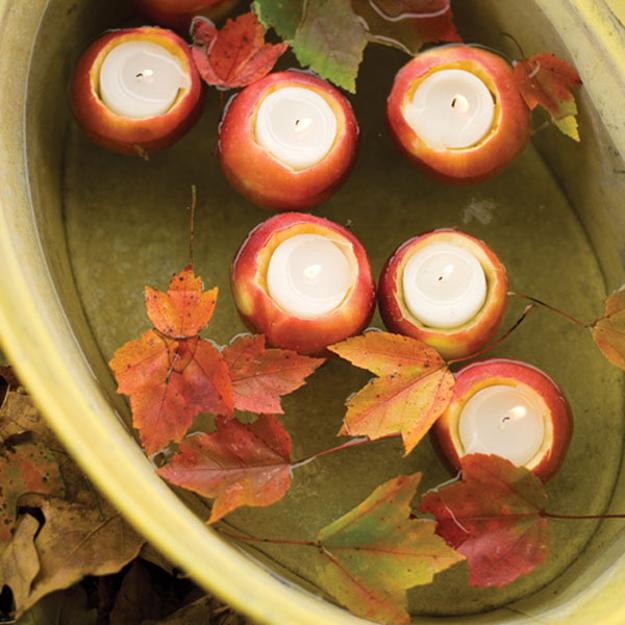 Apple-shaped candles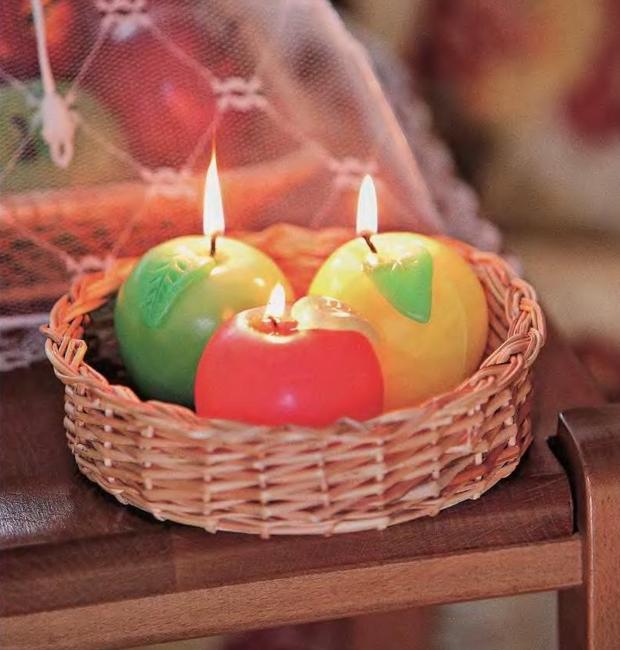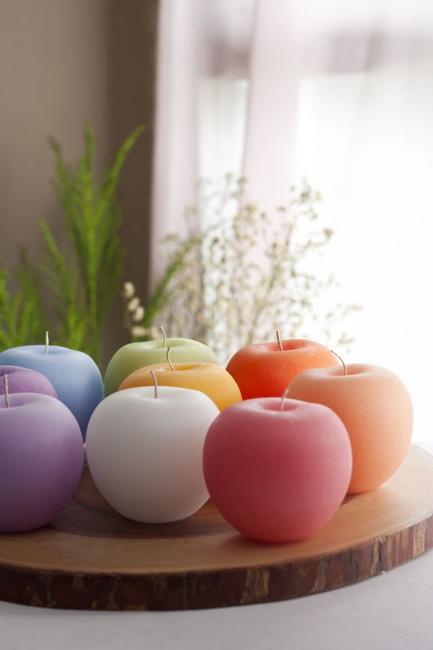 Apples and candles centerpieces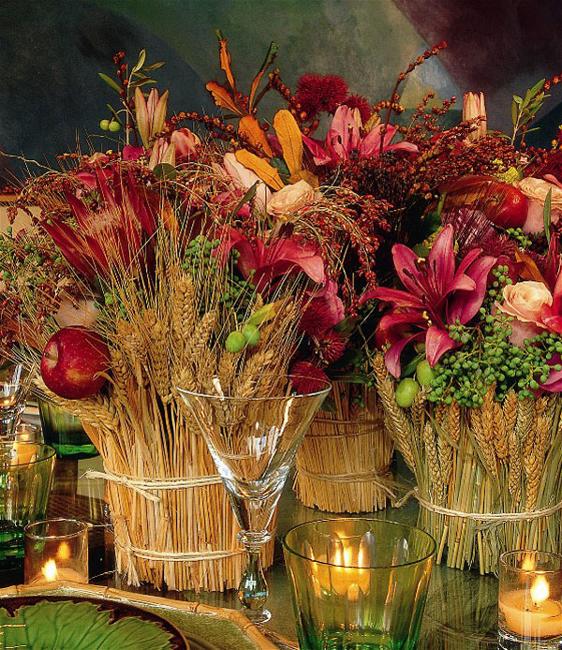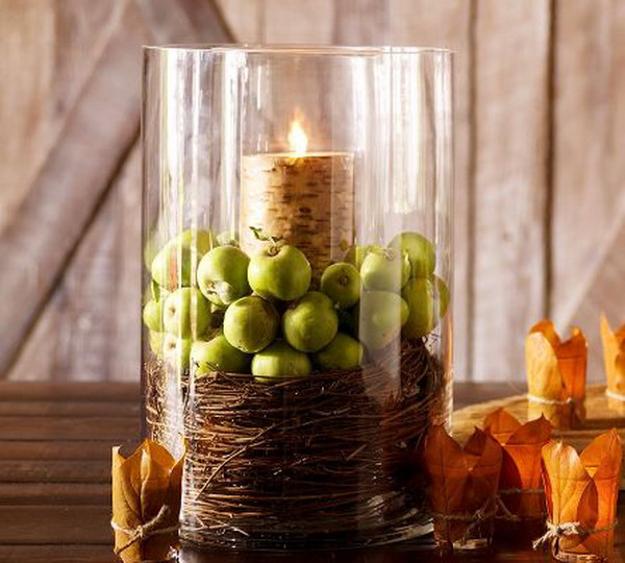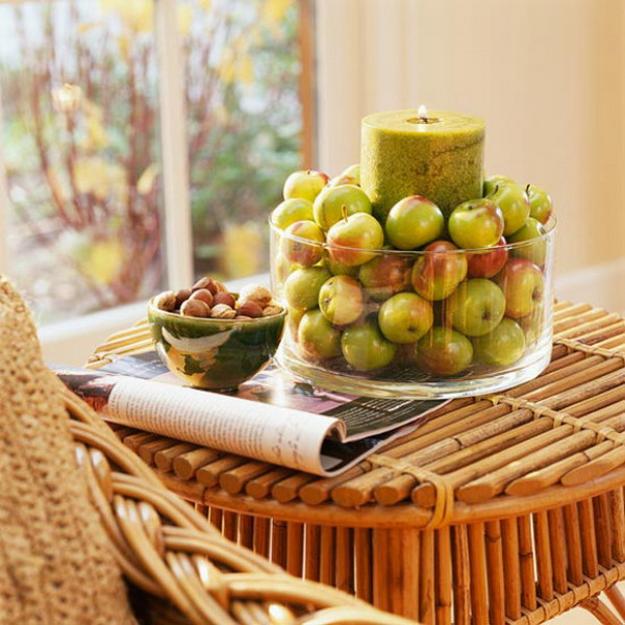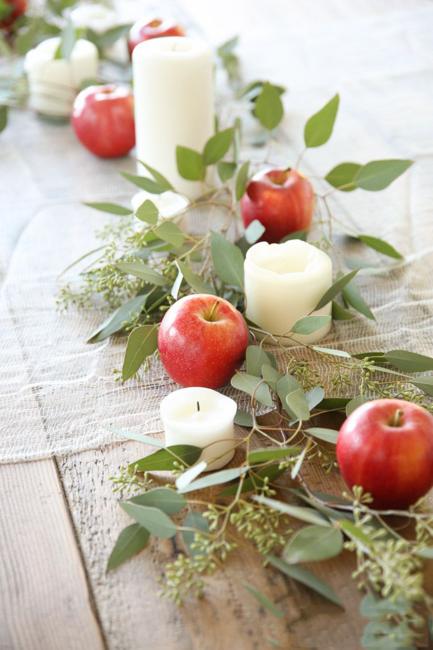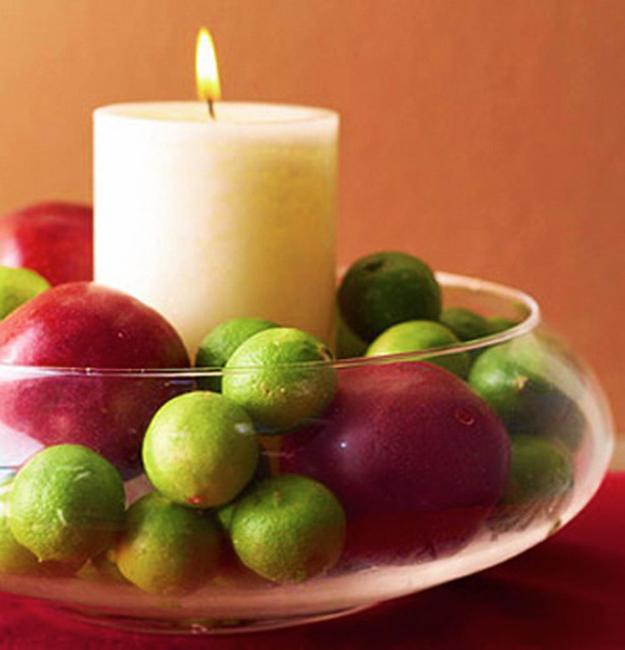 Creative Easter ideas offer many quick and easy techniques for spring eggs decoration. Instead of dyeing eggs, try decoupage turning Easter...
and enjoy free articles sent to your inbox