Amazing Painting Ideas Turning Ceramic Tea Pots and Mugs into Artworks

Clutter or Treasure

Decorating Ideas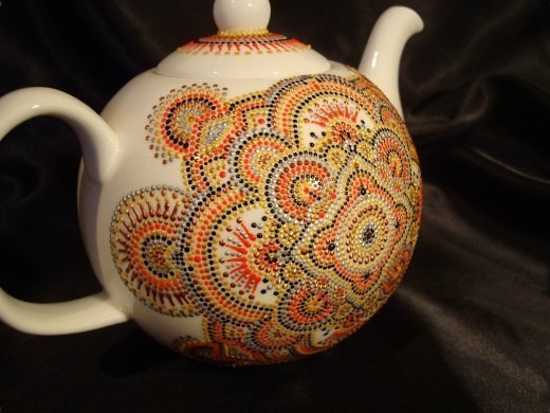 gift ideas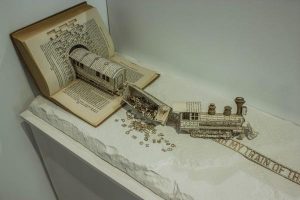 Painting ceramic pieces for your own enjoyment is fun. Craft ideas that turn simple and ordinary ceramic tea pots into beautiful home decorations offer a great way of creating items for sale or gifts. These amazing, unique and colorful pieces of art are beautiful and surprising, delightful and creative.
Painting floral or geometric patterns on a tea pot add colors and unique design to kitchen or dining room decorating. Simple decoration patterns can be created even by kids, encouraging experienced painters to experiments with interpretations, adding a personal, artistic  touch to tea pot painting ideas.
While you can usually find painted ceramic tea pots and mugs in most boutique gift shops, creating your own with a different technique allows you to customize any ordinary tableware item with your own designs, creating fantastic home decorations and gifts.
Creative painting ideas for decorating ceramic tableware, vases and lamp stands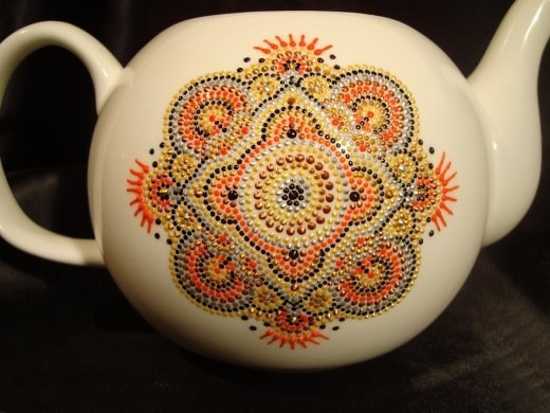 You can add meaningful words, personal letters, names, favorite sports teams emblems or funny characters to ceramic tea pots, mugs, plates and bowls surfaces, creating unusual decorative vases or lamp stands and personalizing plain, lacking interest, cheap home decorations made of ceramic, turning them into gorgeous masterpieces and very special gifts.
Painted ceramic tea pots and mugs make perfect miniature centerpieces for your party table decor. The only limit when decorating ceramic tea pots or mugs  or any other tableware item is your own creativity.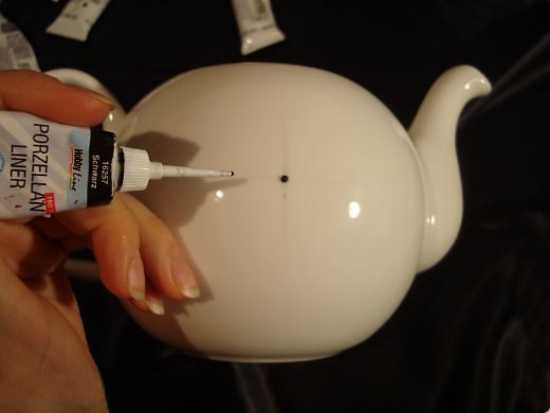 Here is a lovely craft ideas for kids and adults, offered by Ukrainian artist Margarita Goyko. Her tea pot painting ideas are inspiring and encouraging to add colorful design to your lacking interest tableware items.
Creative painting ideas
Painted rocks for artistic yard and garden designs, 40 cute rock painting ideas
30 great painting ideas turning dry leaves into unique gifts and home decorations
Enhancing fall decorating ideas with fall leaves painted on rocks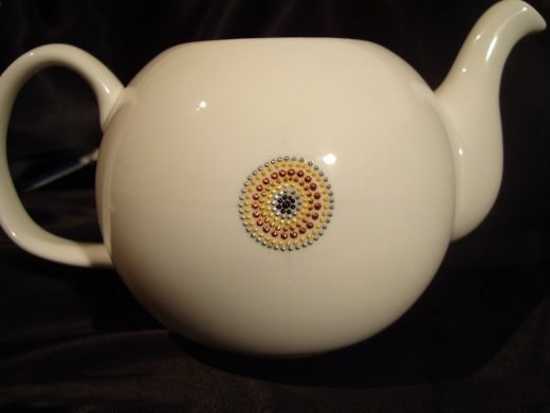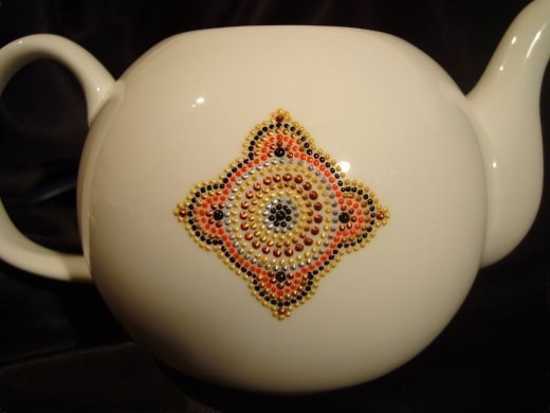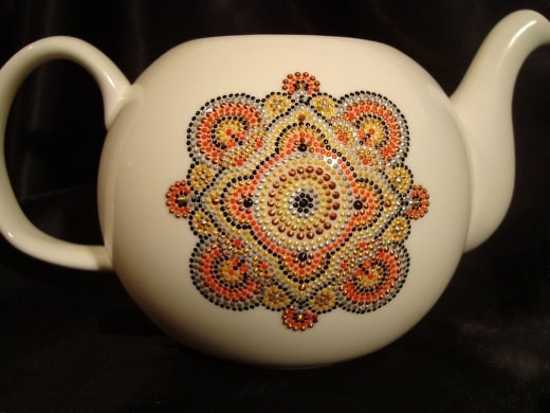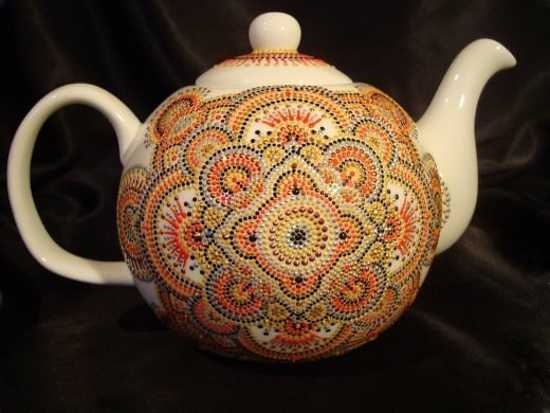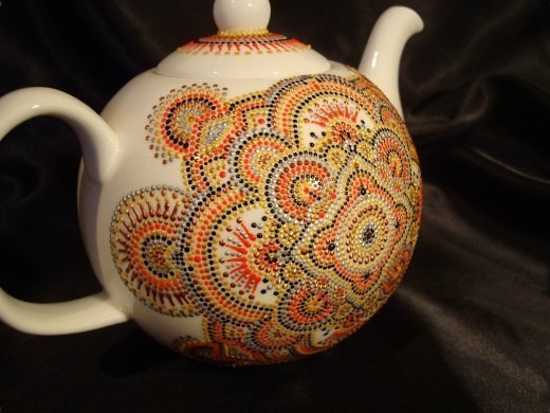 More from make decorations

Creative Easter ideas offer many quick and easy techniques for spring eggs decoration. Instead of dyeing eggs, try decoupage turning Easter...
and enjoy free articles sent to your inbox