55 Small Kitchen Design Ideas, Practical Solutions for Tiny and Narrow Spaces

Interior Design Ideas

Kitchen Ideas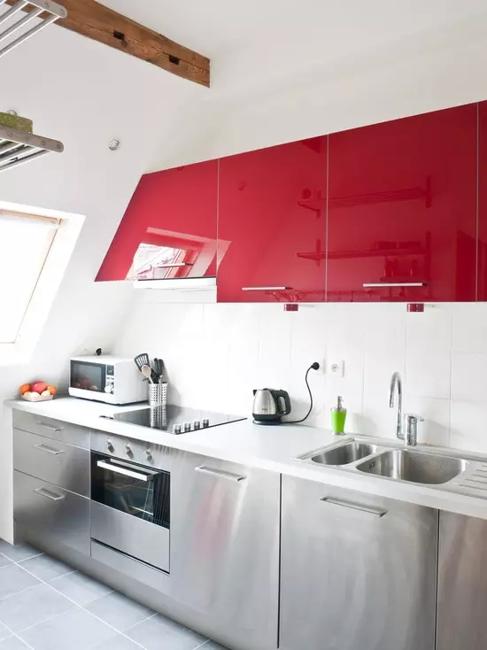 White-red kitchen colors
small kitchens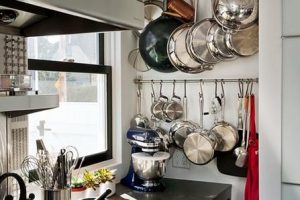 Small kitchen design is a challenge, especially in narrow spaces. Here are designer tips and inspiring small kitchen designs from the Lushome collection that demonstrate the practical and stylish ways of transforming tiny spaces into beautiful kitchen interiors. The design tricks visually stretch small spaces and help turn a small kitchen into functional, comfortable, and stylish.
A small kitchen looks the best in modern styles. Straight lines, minimum decor, precise shapes, simplified surfaces, and light interior colors are perfect for small kitchen designs. Contemporary, hi-tech, minimalist kitchen interiors look beautiful and trendy, even if you need to use small, narrow spaces. Classic kitchen designs or eclectic kitchens ask for extra room, natural textures, and rich kitchen decor that make small rooms look crowded.
Space-saving ideas, modern kitchen island alternatives
Modern wallpaper for decorating small kitchens
25 space-saving ideas for small kitchen storage
Small kitchen design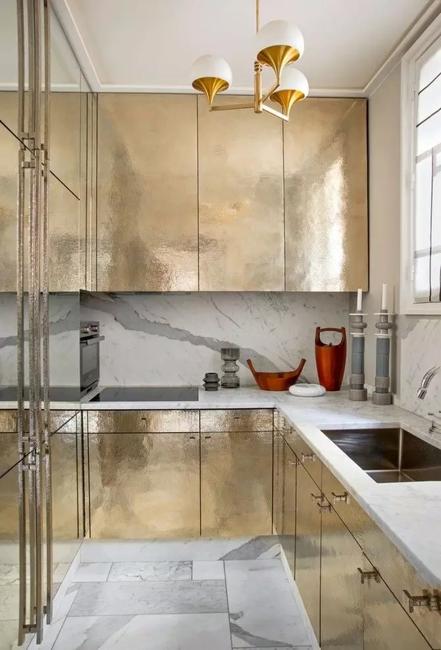 Space-saving ideas
1. Furniture placement along a long wall.
2. Wall shelves and dining furniture is along an opposite wall.
3. Corner kitchen design with space-saving fining furniture.
4. A window bar table or a compact dining table is a creative and stylish space-saving idea.
55 modern ideas to transform small kitchens into beautiful and functional home interiors
Bright red revolutionizing small kitchen designs
How to create ergonomic small kitchen interiors
Kitchen colors
1. Avoid kitchen furniture in bold, dark colors unless the colors belong to the cool colors group.
2. Cool and light interior colors stretch small kitchens visually.
3. Gray color tones, pastels, and whites are ideal for small kitchen interiors. Also, peach, cream, pale coral, light yellow are excellent color design choices for small spaces.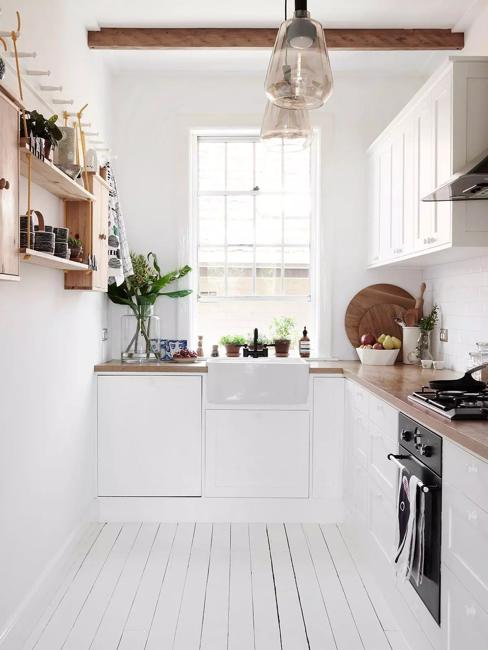 4. Sandyshades, pale green pastels, and light blue color tones make beautiful choices for white kitchens.
5. Dark kitchen colors at eyes level make small spaces appear smaller. Dark colors are perfect for low kitchen cabinets that create a beautiful small kitchen design with upper cabinets in whites, cream, and light gray tones.
6. Blue kitchen colors look the best in the south-facing interiors with white ceilings.
7. Dark blues, green colors, chocolate-brown color shades, rich reds, deep purple, wine, plum, and black kitchen colors are perfect for spacious designs.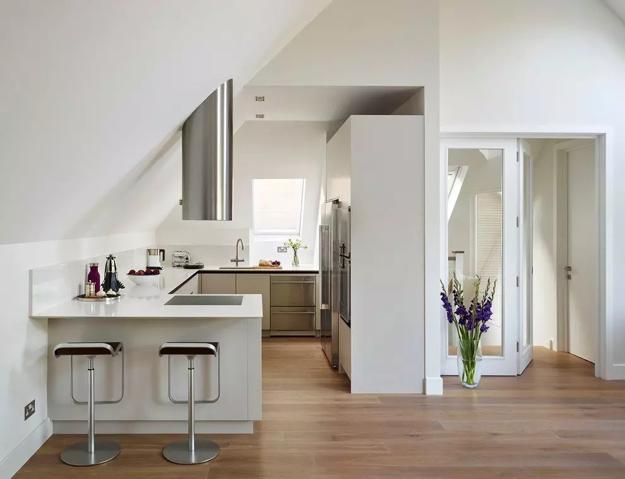 Kitchen storage
1. Open wall shelves are ideal for small kitchen designs.
2. Glass cabinet doors make small kitchens feel and look more spacious.
3. Getting rid of unnecessary upper cabinets allows to decorate a wall with attractive artworks and create more space in narrow kitchen interiors.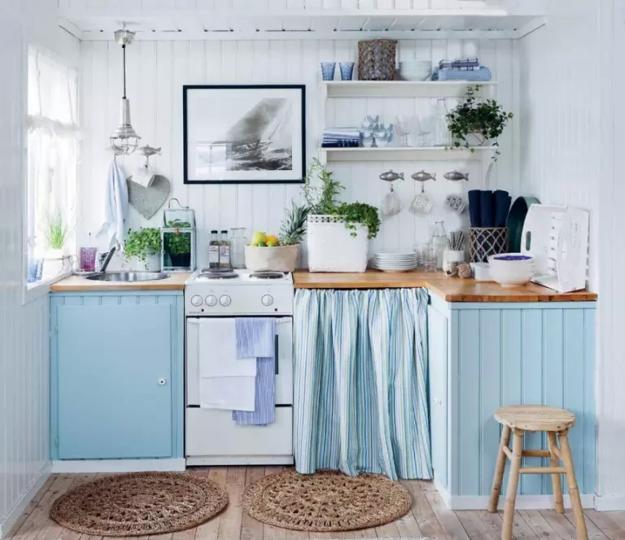 Lighting fixtures
1. Bright lighting fixtures are essential for functional, ergonomic, and attractive small kitchen designs.
2. A large window is a big plus to beautiful small kitchens.
3. Task lighting fixtures improve functionality and add brightness to small spaces.
4. Glass and shiny surfaces reflect light and create undesirable effects in small kitchens, making people feel tired.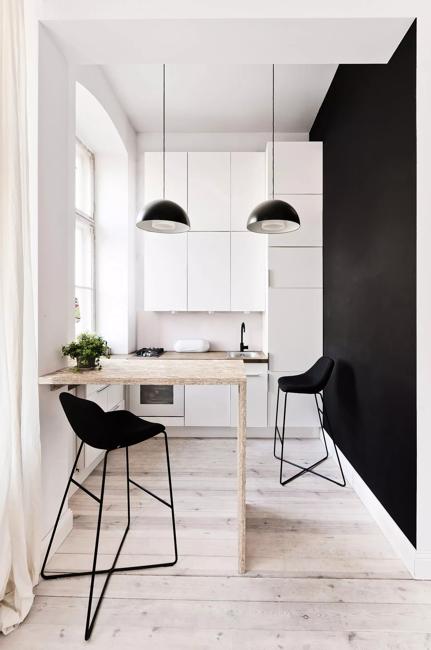 5. Pendant lights are excellent lighting fixtures for small kitchen interiors.
6. Dimmers are great features that allow adjusting the mood in the kitchen.
Kitchen design ideas
1. Use straight lines and precise surfaces.
2. Metal, glass, and mirrored kitchen backsplash ideas are the best for small spaces.
3. 3d wall decor ideas, like digital prints, add a contemporary vibe to kitchen design, stretch interiors visually, and enhance small spaces with pleasant optical illusions.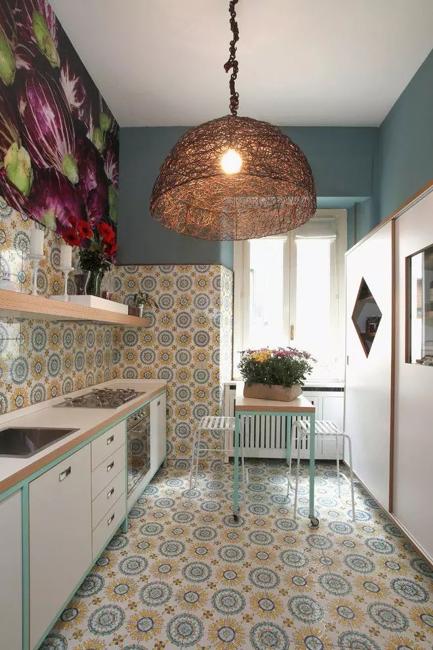 Floor decoration
1. Diagonal lines and stripes along a short wall visually stretch small kitchen interiors.
2. Monochromatic floor tiles and geometric patterns are excellent for small kitchens floor decoration.
Dining furniture
1. Compact dining furniture and folding furnishings are space-saving ideas for small kitchen designs.
2. Transformer furniture is ideal for space-saving.
3. Kitchen cabinets without knobs, push-to-open systems, sliding doors, and contemporary kitchen organizers are great design ideas for small kitchens.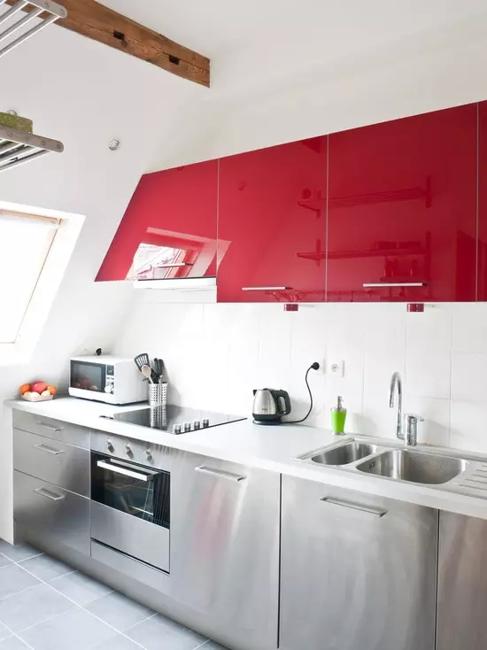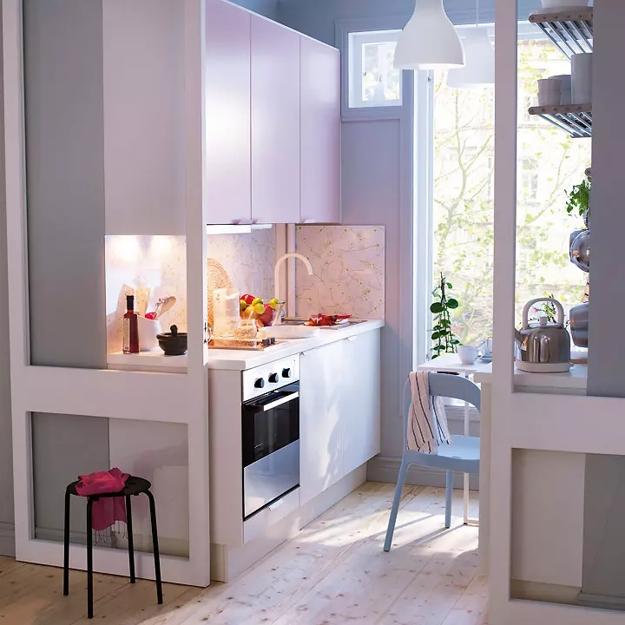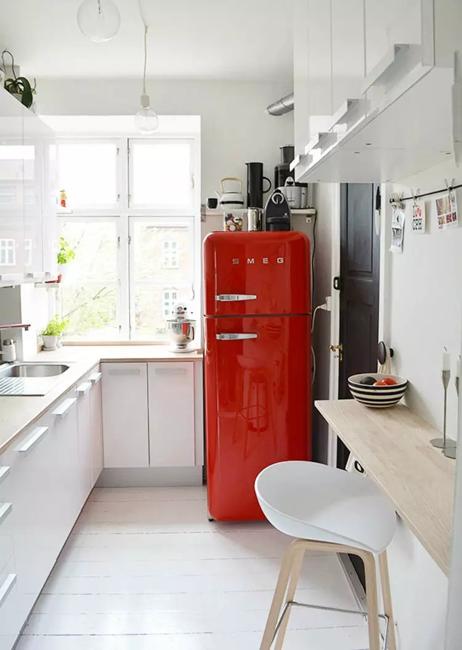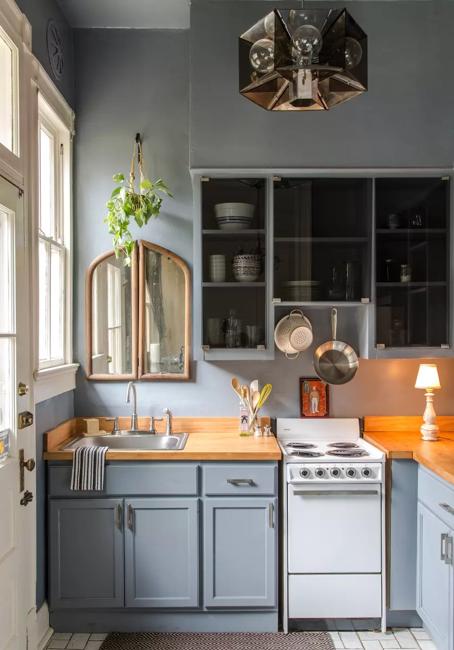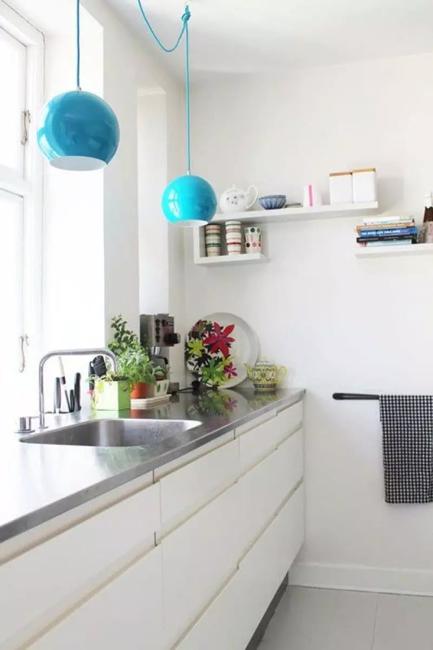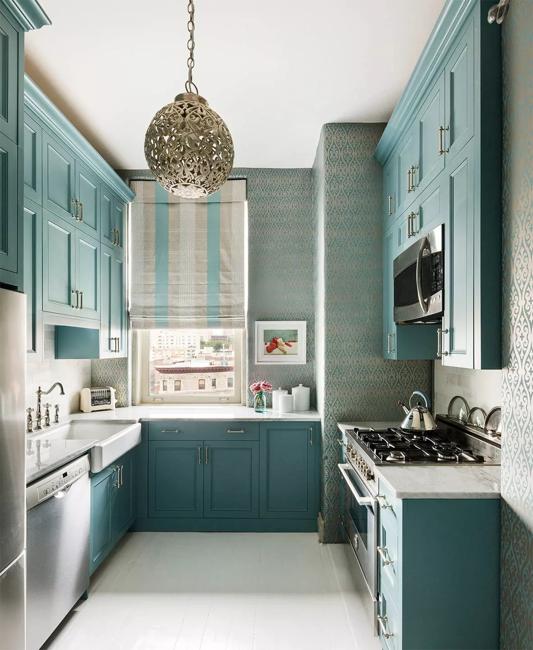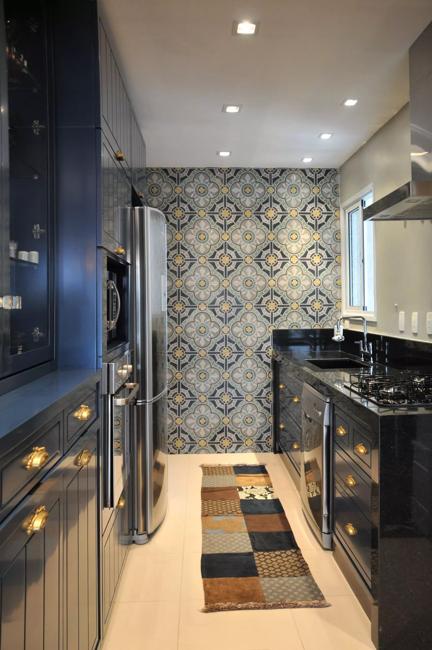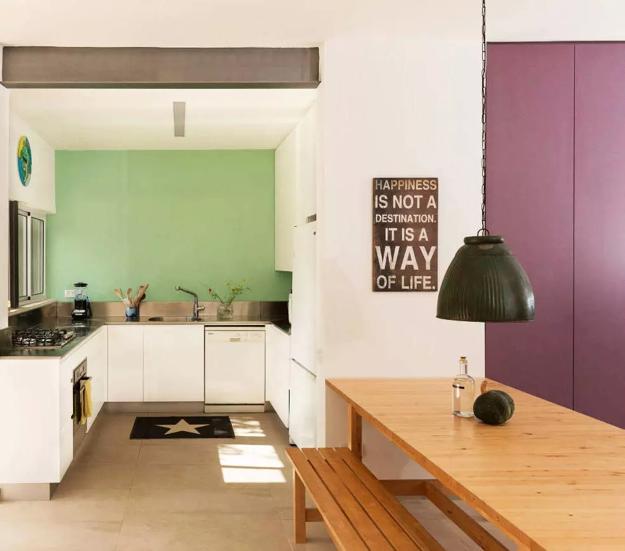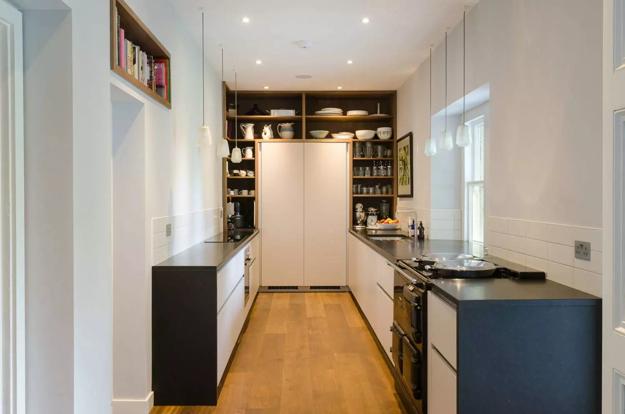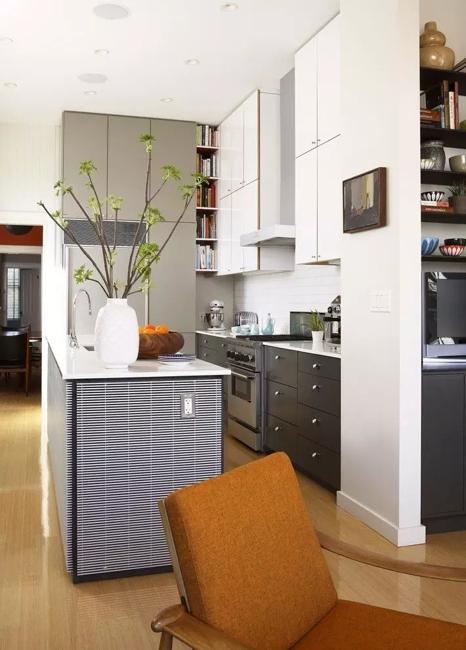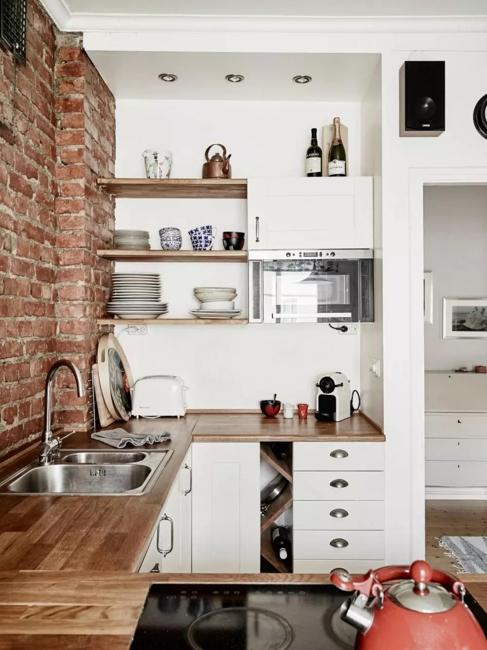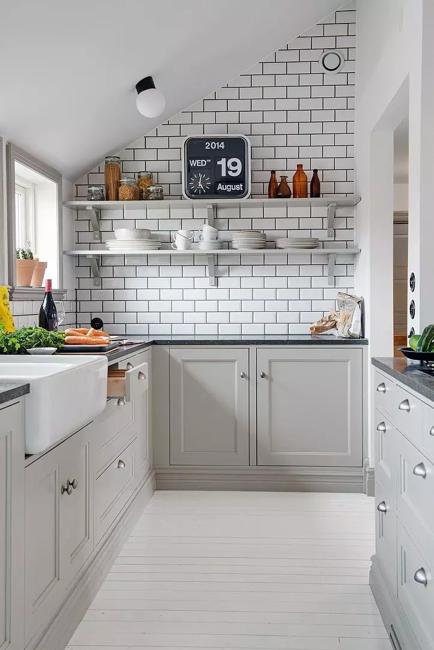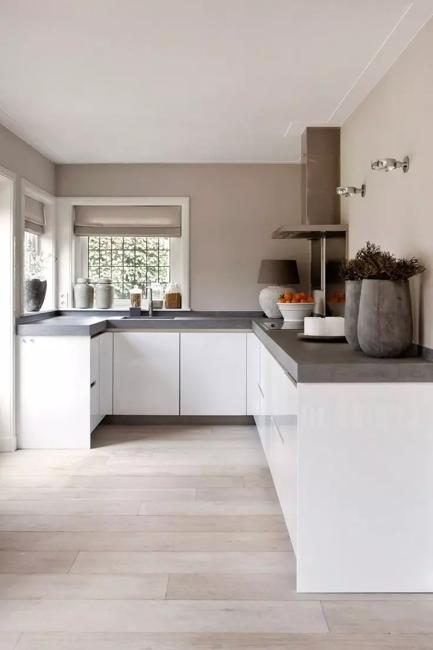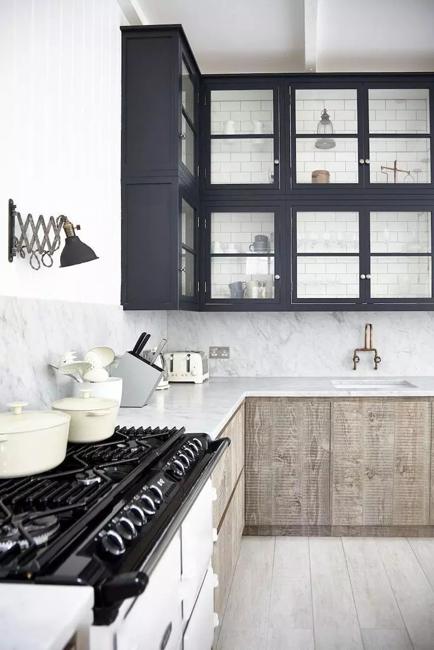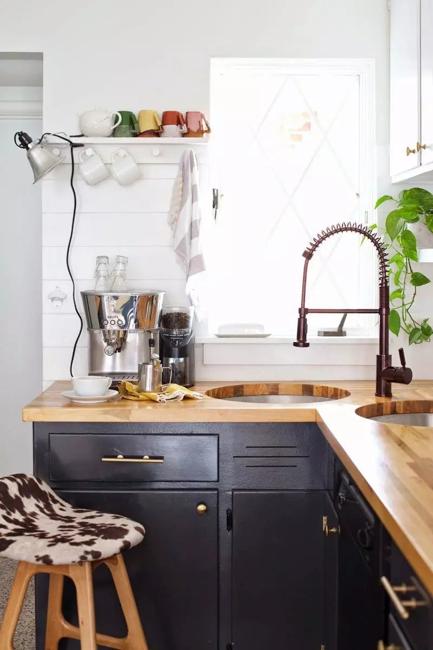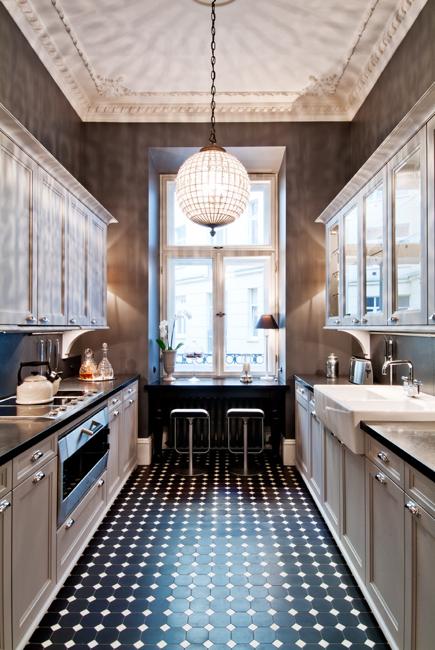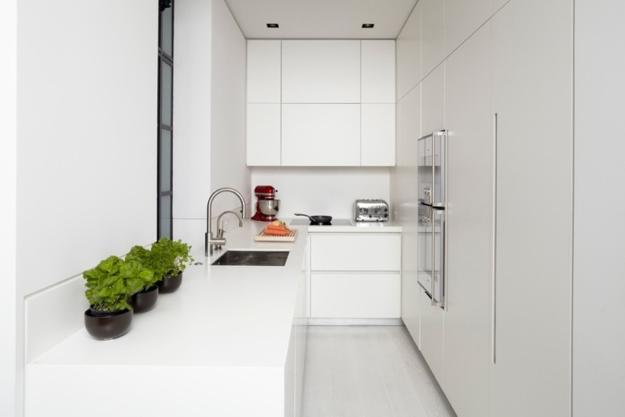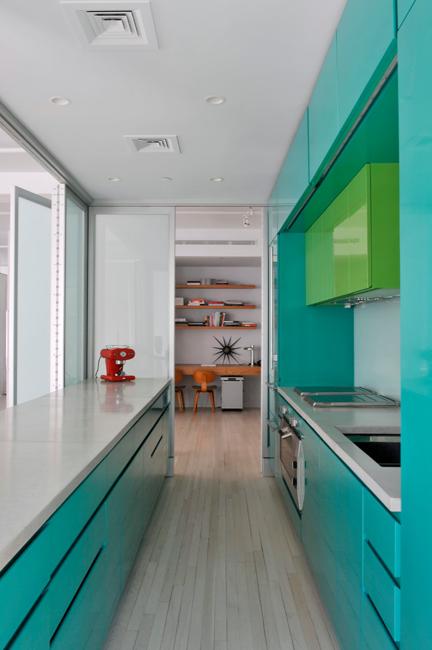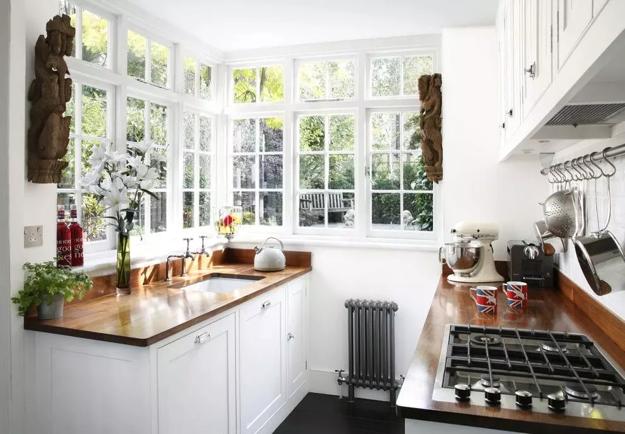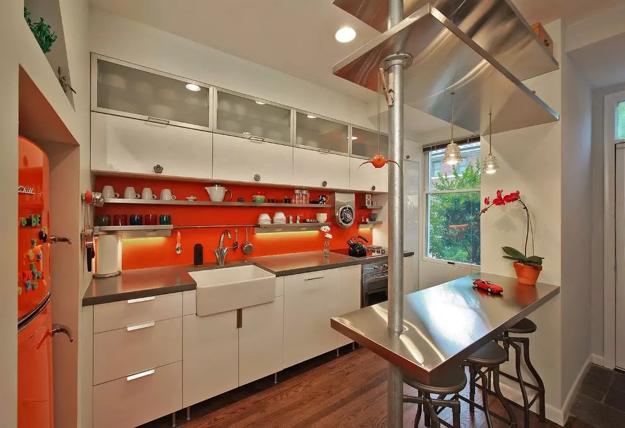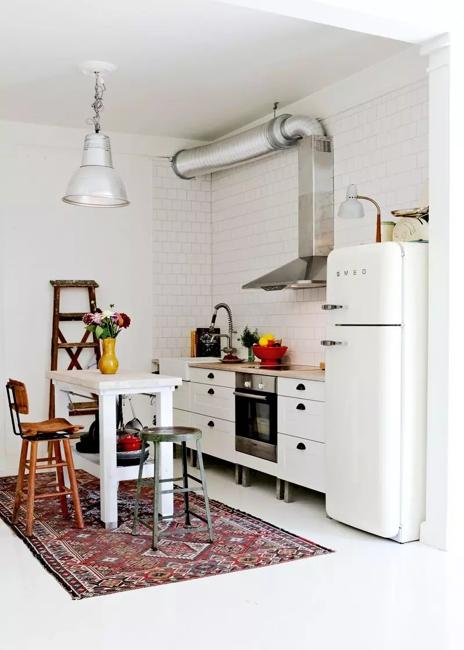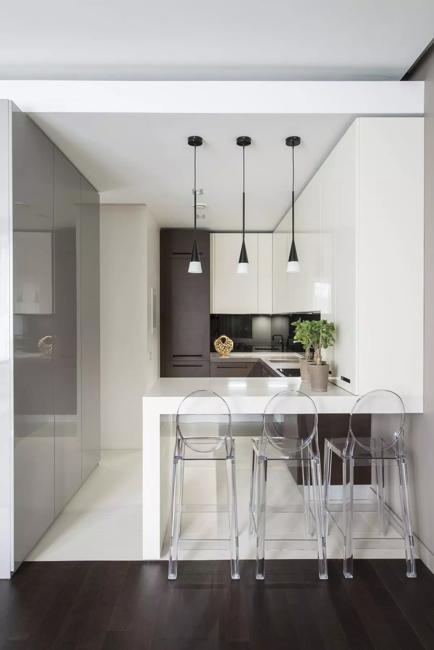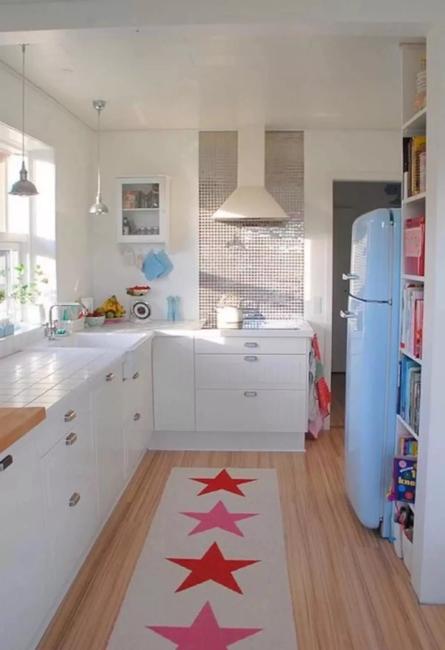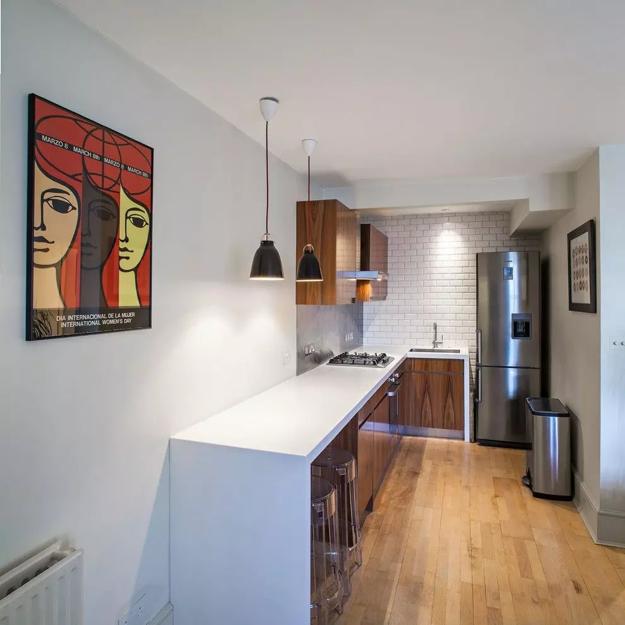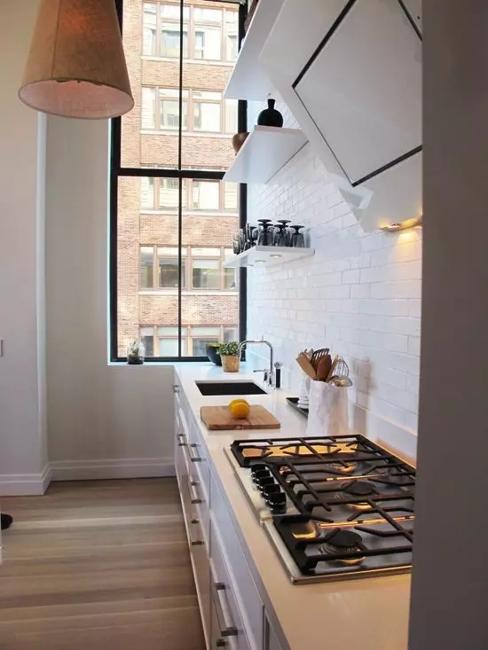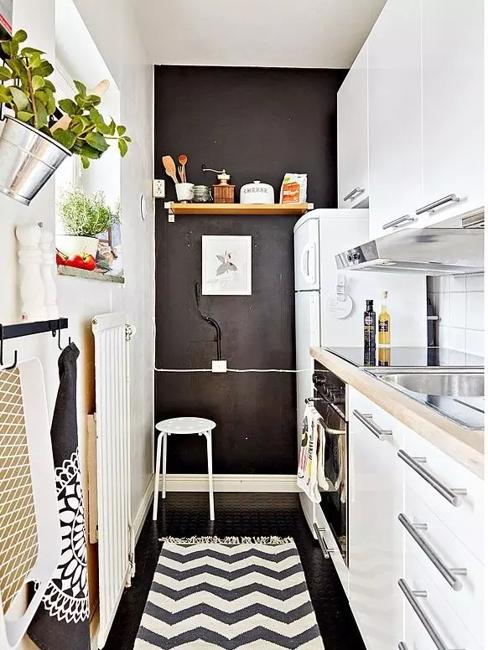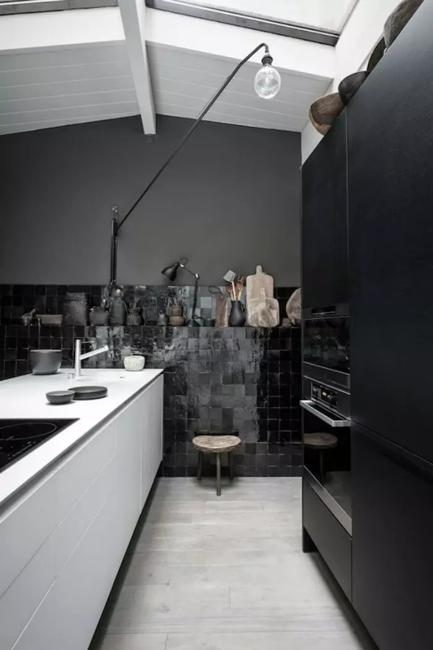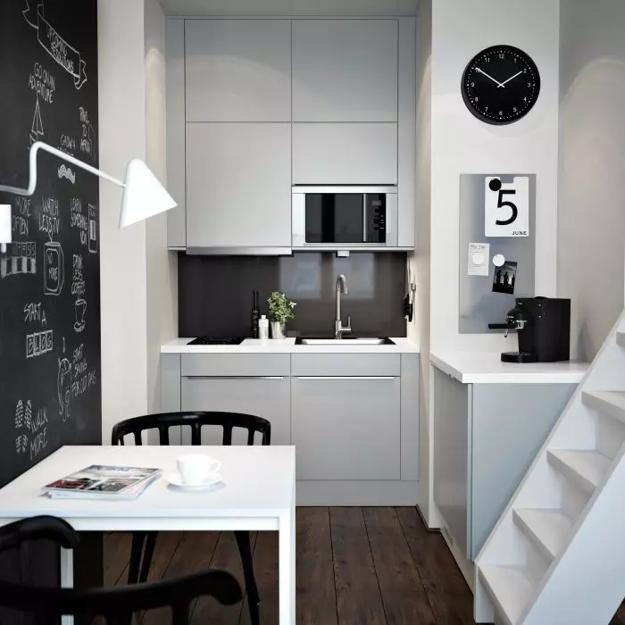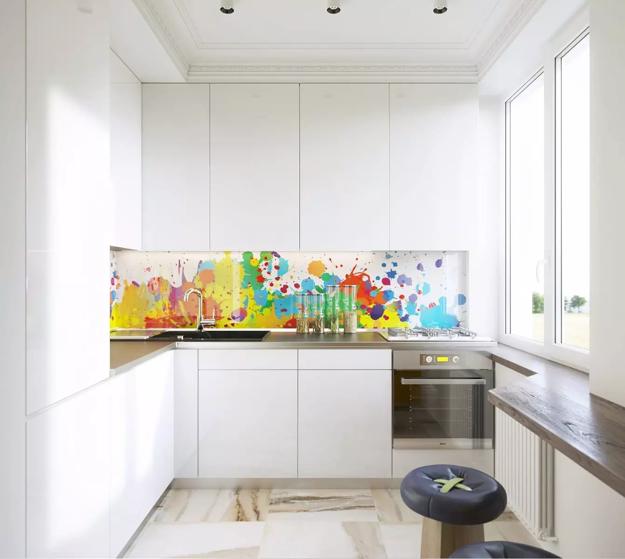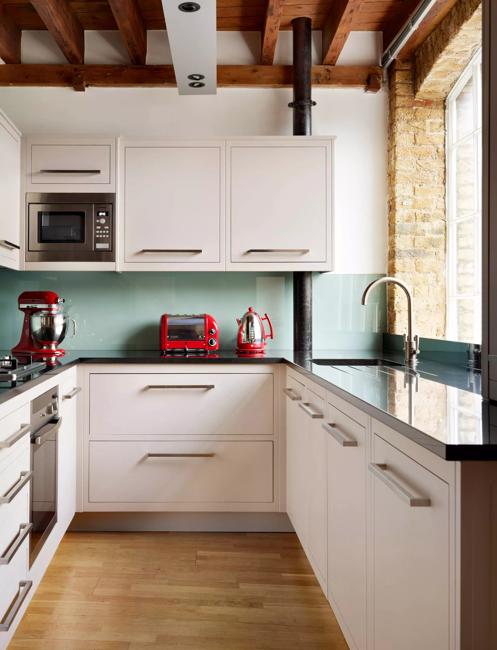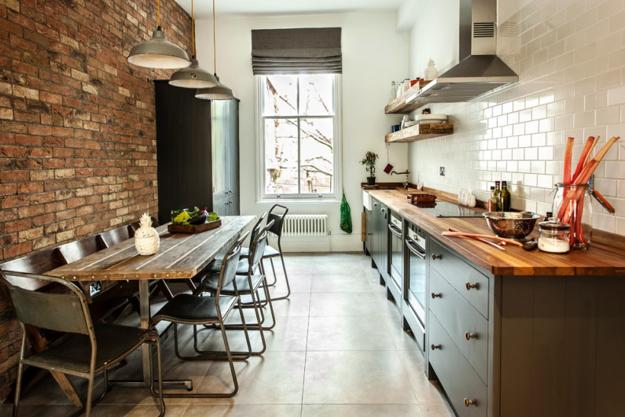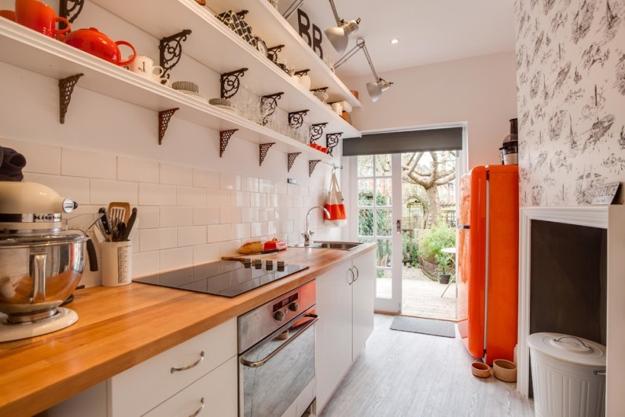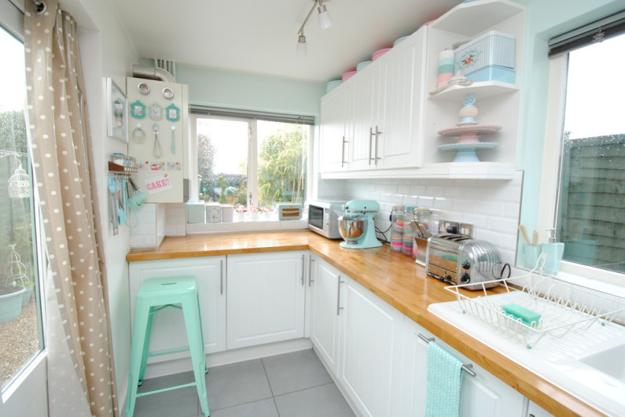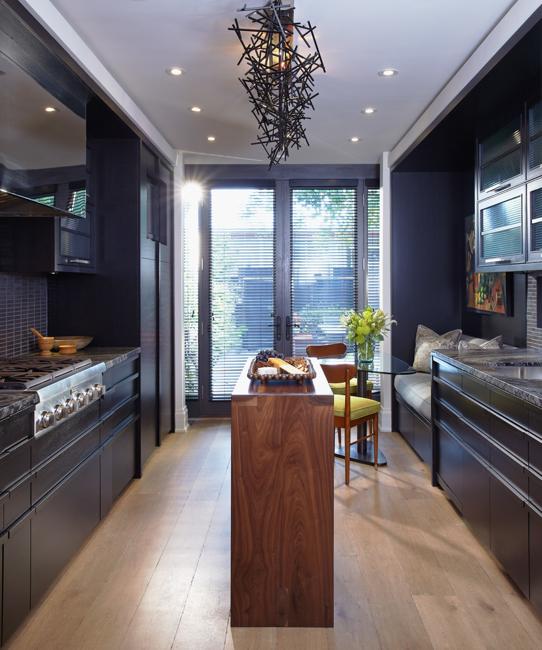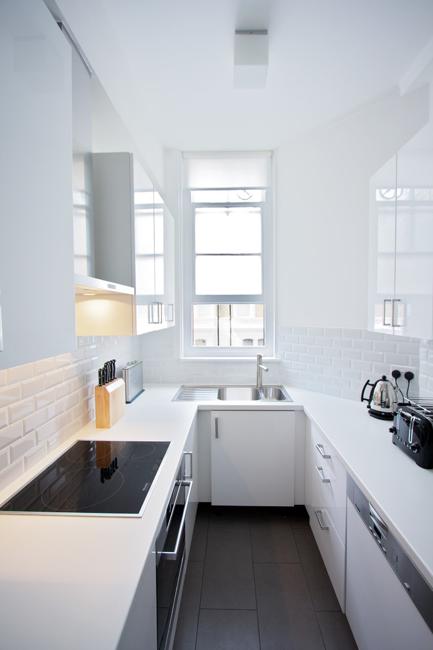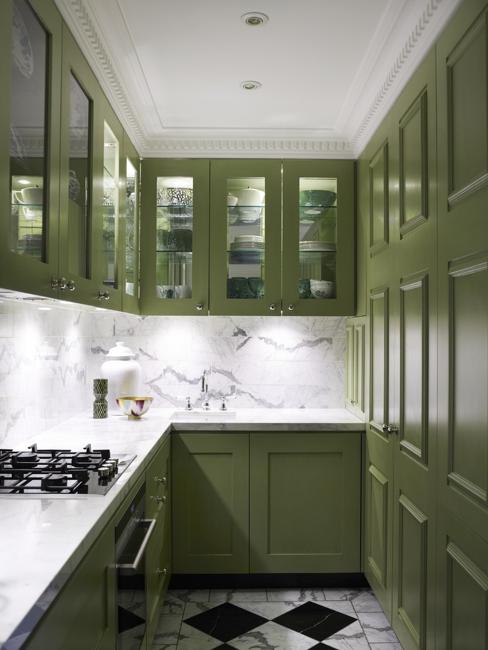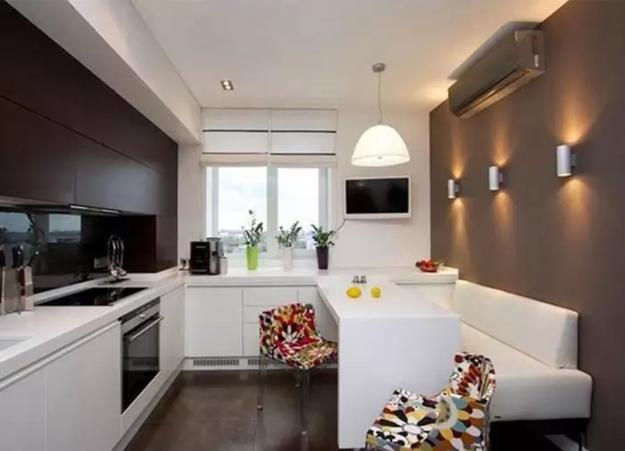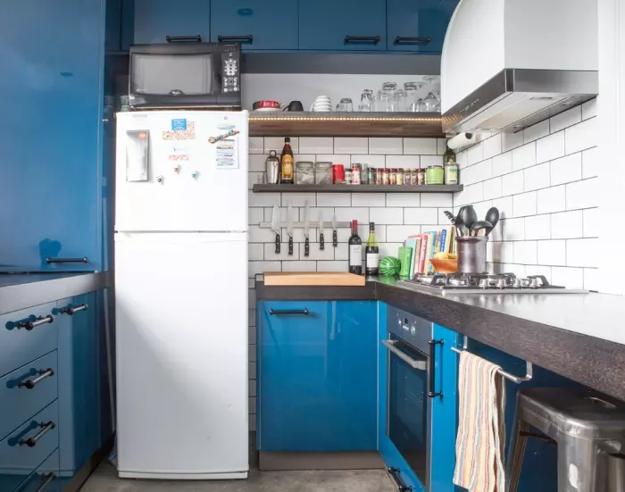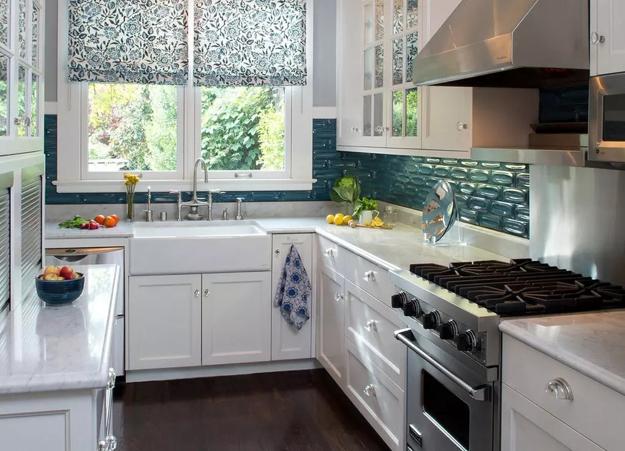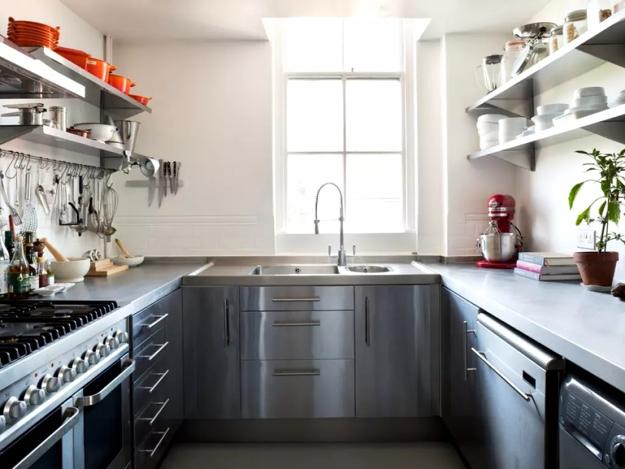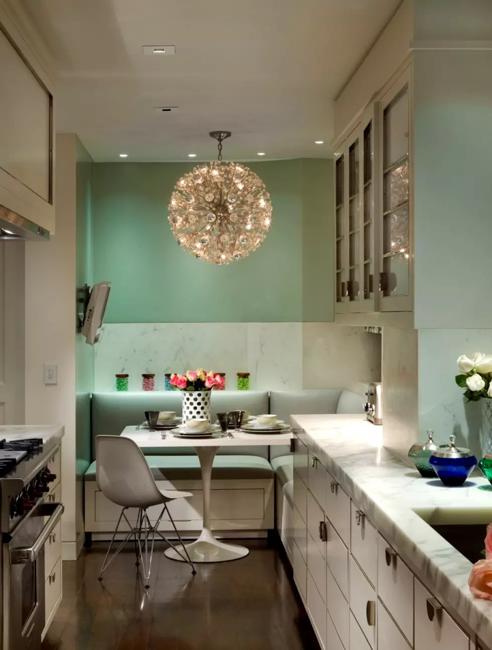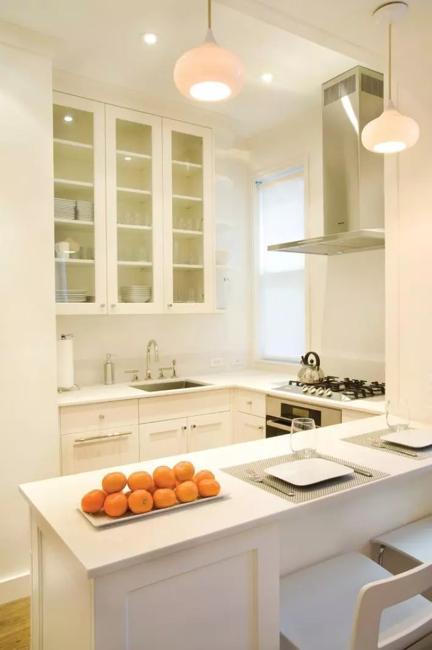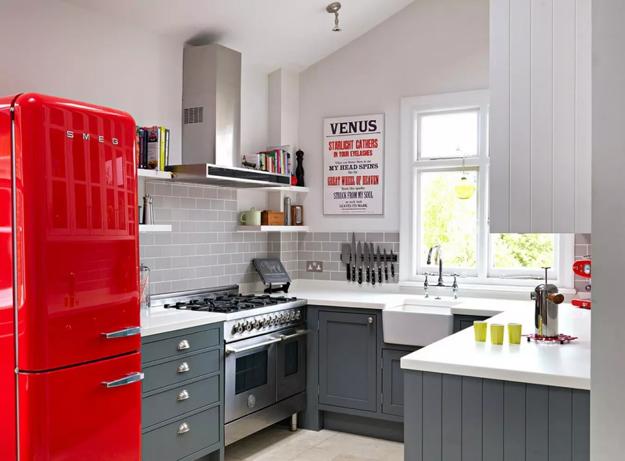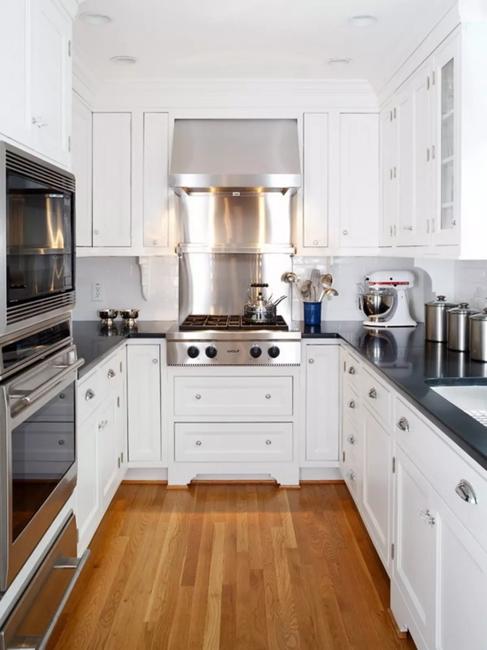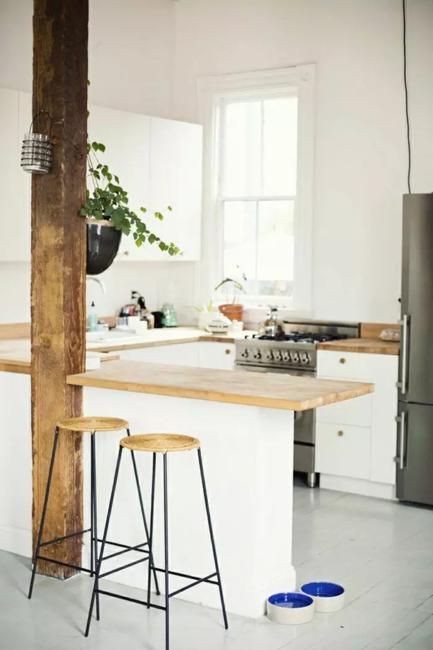 It is possible to find enough space for a small bedroom even in a tiny apartment or home. Here are smart...
and enjoy free articles sent to your inbox