Hexagonal Desk Lamp Shades Continue Geometric Interior Design Trends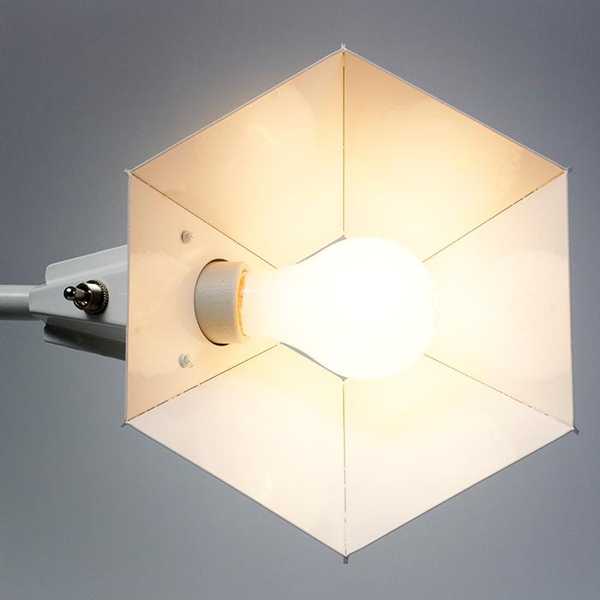 Hex Desk Lamp, modern lighting design for interior decorating
lighting fixtures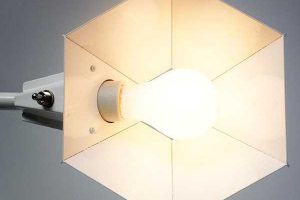 Hexagonal desk lamp shades continue the geometric trends in decorating and design. The Hex Desk lamp is designed by Brendan Ravenhill and features a square-shaped base made of a 1/4-inch steel plate with folded tabs on thee sides to sit flat and a hexagonal lamp shade that pivots to provide task lighting.
The steel lighting fixture is available in white or gray color for $400 from Horne. It is a nice item to add a stylish touch to your interior design and decor while bringing the nature inspired, organic and attractive geometric shape into your home.
Nature is the infinite source of design ideas that can inspire modern trends in decorating. Designers only need to be able to see the beauty of organic form and have the talent to interpret. Hexagons are one of geometric interior design trends, that make decorating look organized and stylish.
Hexagon geometric trends in lighting design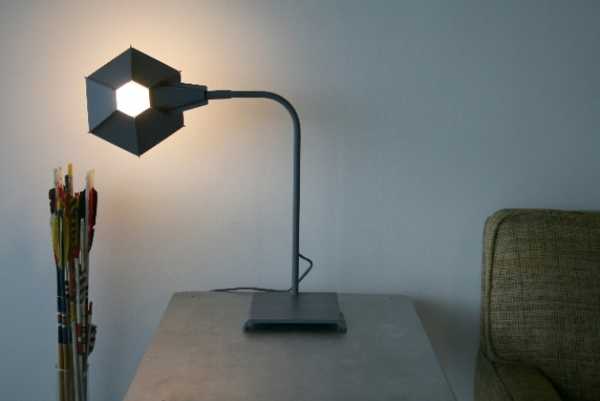 From large-scale paintings and wall clocks, ceramic tiles and wallpaper patterns, modular furniture shelving units and table tops, lamp shades and wall mirrors, hexagons add unique details to modern interior design and decor.
Hexagon-shaped elements create amazing decorating fabric prints and textile. Hexagon elements make modular shelving units, ottomans, tables and chairs look unusual and innovative.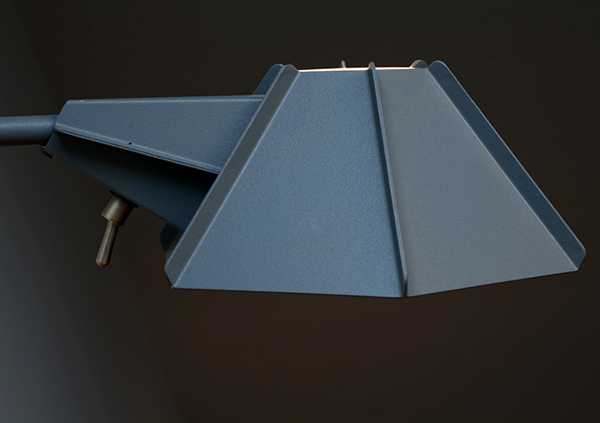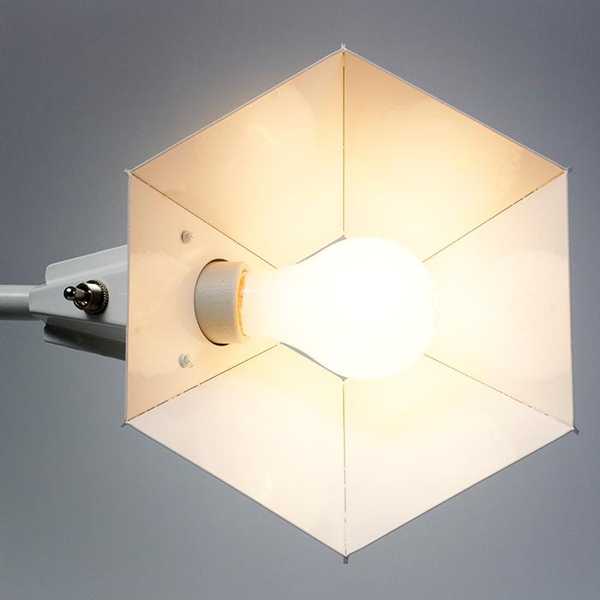 Hexagon interior design trends
Hexagon lamp shades, ottomans, tables and chairs bring geometric trends into decorating and enrich modern interior design, celebrating simple shapes.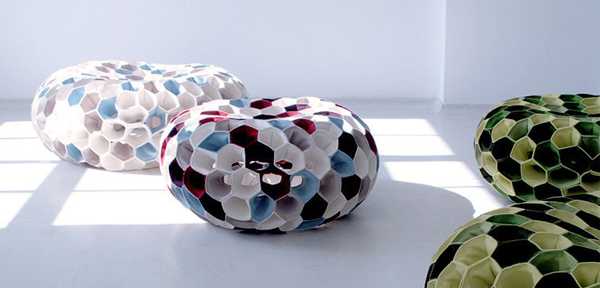 Lighting fixtures and decorative vases feature hexagon patterns and elements, adding versatile items to modern interior design and decorating.
Ethnic ikat pattern in modern interior design
Modern interior design trends 2013 with staying power
Hexagon cells of wall shelves and hexagon lamp shades are associated with the nature, the sun, bees and honey, creating sweet and pleasant interior design and decor.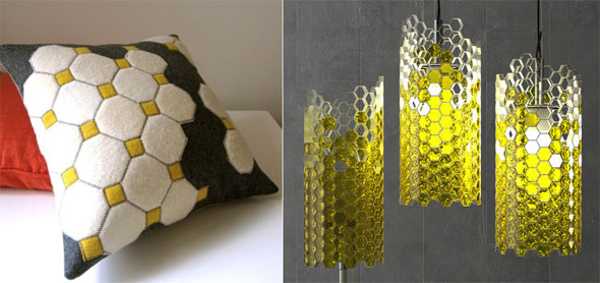 More from lighting design

Modern bathroom design trends bring beautiful tub forms, colorful sinks, and beautiful, fine materials that reflect advanced technologies. Colorful bathroom sinks,...
and enjoy free articles sent to your inbox