Handmade Wooden Stools with Unique Button Shaped Seats
---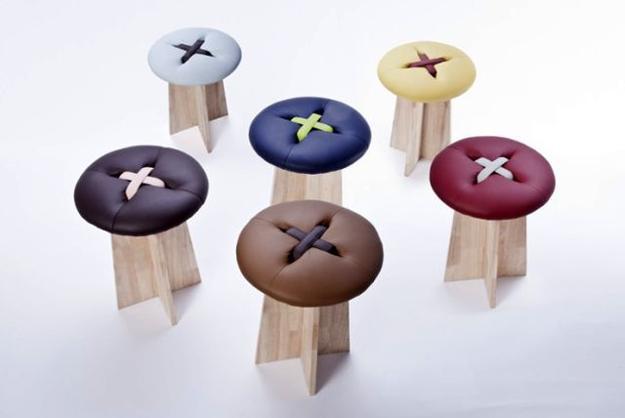 Designer furniture, wooden stools with colorful button-shaped seats
These handmade stools that feature colorful button-shaped cushions are from Italian designers. Davide Bonanni and Michael Breschi from BOZU Italian workshop design developed wooden stools which are called Bottone. Handmade, creative and unusual stools add true decorations to home interiors while providing stylish additional seats.
Bottone design is simple and original. Wooden stools in the shaped of familiar objects like buttons look casual, but playful and very innovative.  Their seats bring soft round shapes into room decorating. Four holes add interest to this furniture design idea and create a playful mood in the room.
Handmade of wood and leather, these amazing stools from BOZU design studio, www.bozu.it/ are modern furniture pieces that bring versatile and charming design into home interiors. Children will love to use these stools and decorate their rooms with eye-catching details.
Simple designer stools and ottomans recycling old paper and decluttering homes
25 handmade wood furniture design ideas, modern salvaged wood chairs, stools and benches
Modern stools with button-shaped seats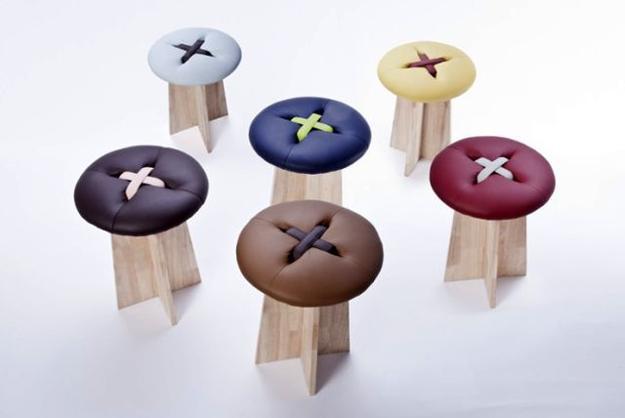 Stools feature crossed frames made of oak wood, blending stable and durable furniture design with natural appeal of this gorgeous material. Soft and comfortable seat cushions are handmade with man-made leather fabrics in various colors.
Interesting and modern, these furniture pieces look realistic, like huge buttons, creating vivid and colorful accents for room decorating. A variety of rich colors and soft pastel tones, chosen for seats adds additional flavor to wooden stools and allows to match these modern furniture items with existing room decorating color schemes.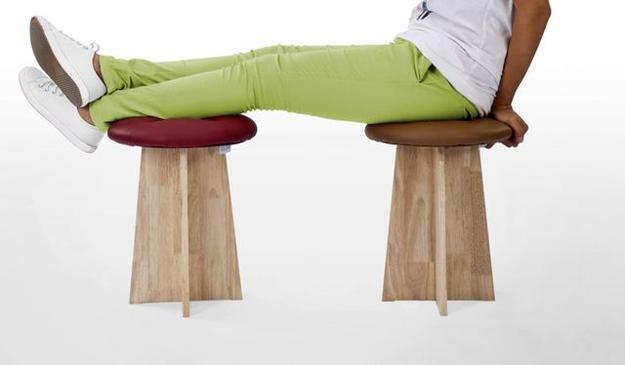 The wooden stools are easily disassembled, movable and assembled. Two flat legs and the button-shaped seat create these convenient furniture items. All parts can be packed in a box for moving to another location.
Solid wood furniture design ideas, stools inspired by chess pieces
These stools are comfortable and handy, providing additional seats for a large party. They make useful and unique gifts, perfect for modern home decorating.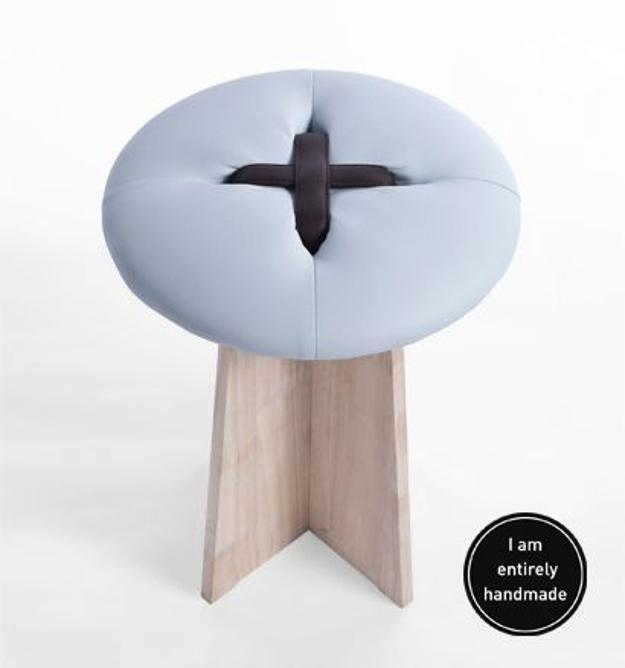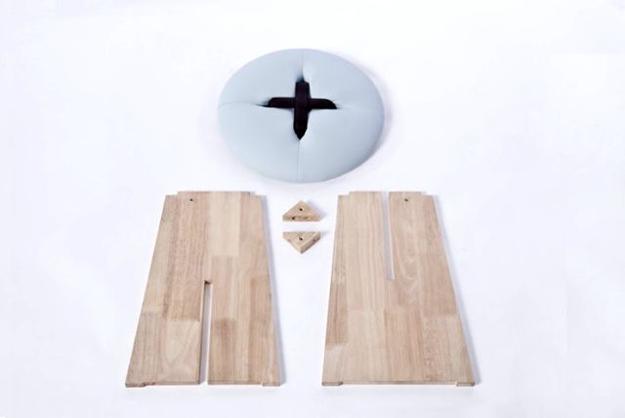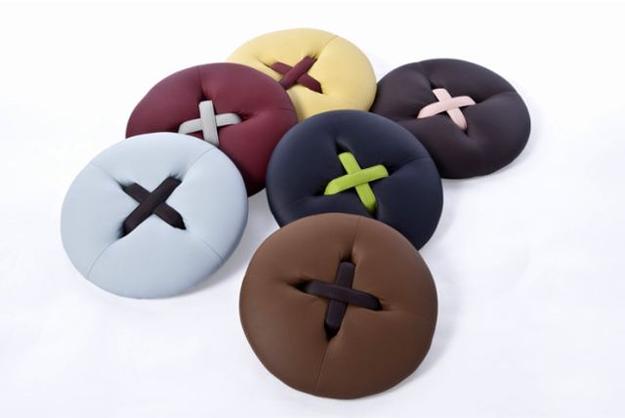 Here is a new design concept of Ibis Hotel in Sao Paulo, Brazil. The contemporary and original interior design invites everyone...