55 Awesome Ideas for Hanging Stockings, Festive and Creative Christmas Decorating

Decorating Ideas

Holiday Decor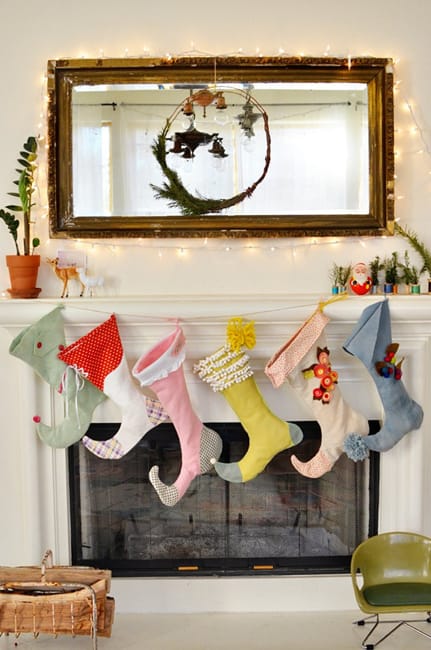 Colorful garland with stockings, Christmas decorating ideas
MODERN WALLPAPER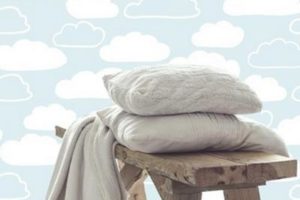 Festive Christmas decorating ideas bring creative ways to hang stockings as bright holiday accents. Whether you have a fireplace or not, you can hang stockings on many other things, including wall hooks, shelves, dresser handles, chandeliers, decorative branches, wood ladders, staircases, clotheslines, vintage skis, and sleds. Here are photographs that are terrific sources of design and decorating inspiration. Go through the Lushome collection of creative Christmas decorating ideas and see if you have places to hang Christmas stockings.
These heartwarming holiday decorations look beautiful in every corner of the room. Perfect for fireplace decorating, they can adorn anything that can hold them. Creating beautiful places to hang stockings where Santa can find them is fun. Hooks and cloth lines with vintage pins like spring clips are easy decorating ideas.
Vintage-style Christmas decorations and holiday decor themes
Inspiring Christmas trends in decorating for the winter holidays
Suspended branches with holiday decorations
Christmas decorating with stockings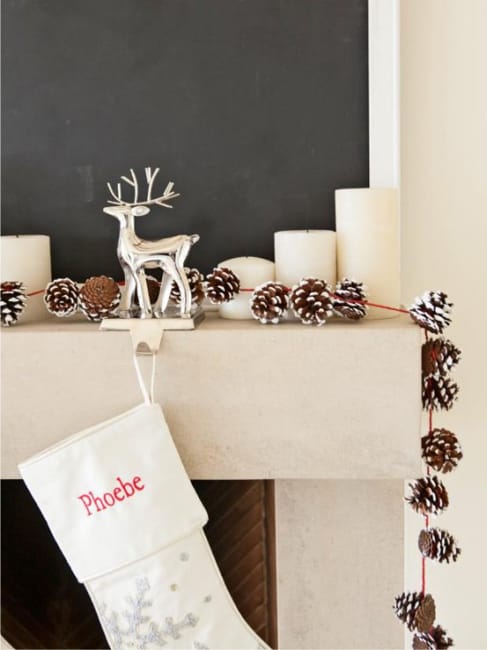 Skis and sleds
Vintage-style skis and sleds make stylish stocking holders, but modern skis and sleds can work for decorating also. You can hand skis and sleds horizontally, vertically, or diagonally, adding Christmas stockings as holiday decorations.
11 modern Christmas trends and creative home decorating ideas
Festive fireplace decorating for Christmas
Recycling old wood ladders, creative DIY Christmas ideas
Salvaged wood pieces and wood ladders
You can use dried branches, salvaged wood pieces, logs, and pallets for hanging Christmas stockings and creating a rustic look. After the winter holidays, you can repurpose the wood or use it for spring decorating.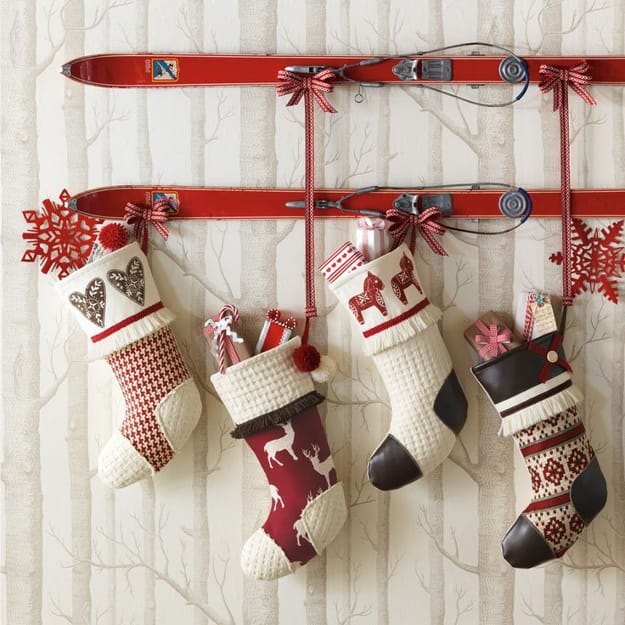 Clothesline and Christmas garlands
You can use rope, string, twines, or fishing wire to hang stockings. Garlands and clothing pins look beautiful with the holiday decorations. It is a quick and practical idea to hang adorable holiday decorations and stockings around your home and make kids excited.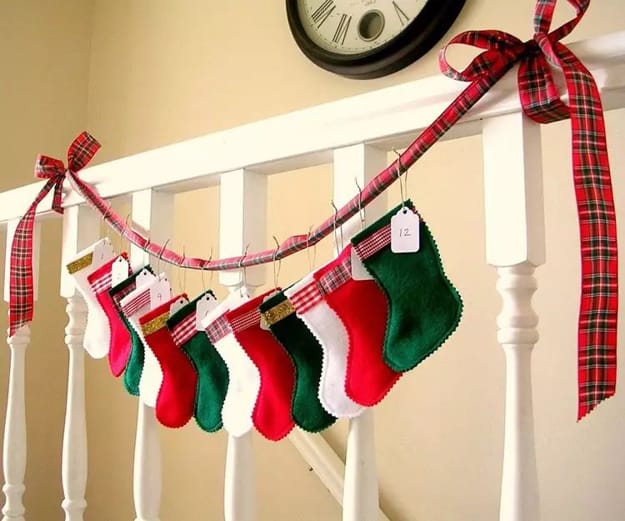 Stairway decoration
Holiday decorations, garlands, evergreen branches, Christmas tree ornaments, ribbons, and stockings, can beautifully dress a staircase. Hang your stockings along the stairway banister and add your favorite Christmas tree decorations or garlands.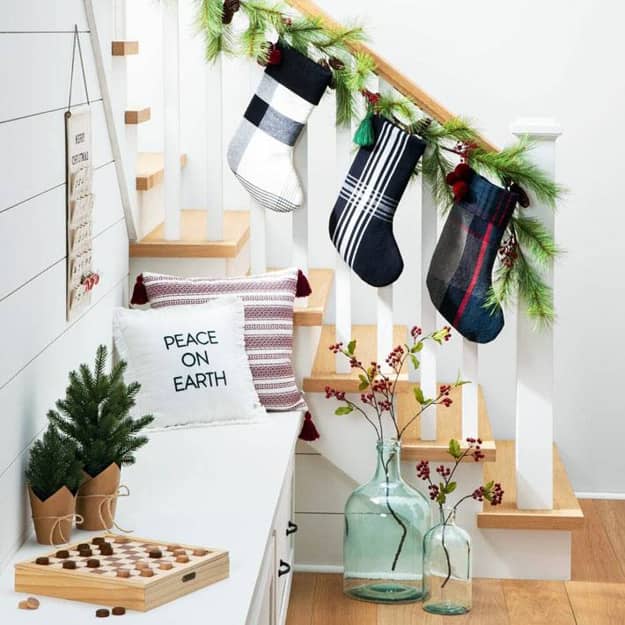 Furniture and wall decoration ideas
Dressers and shelves are perfect for hanging stockings. Knobs work as convenient hooks, while shelves can anchor stocking garlands. Any wall shelf or furniture top can work like a fireplace offering space for Christmas decorating with stockings. All it takes is a little creativity and time.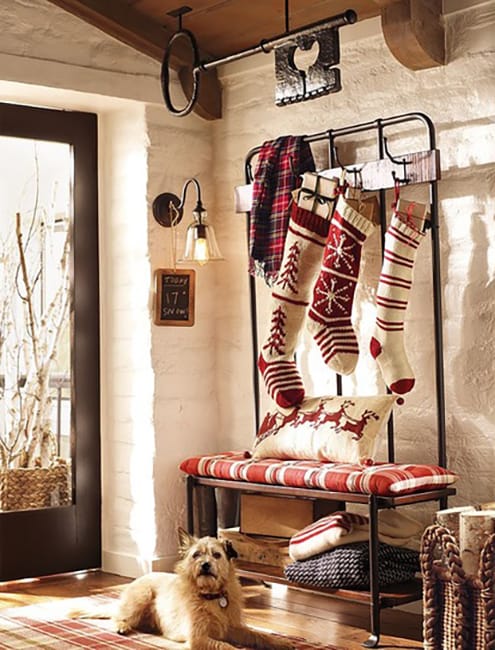 Incredible ideas for hanging Christmas stockings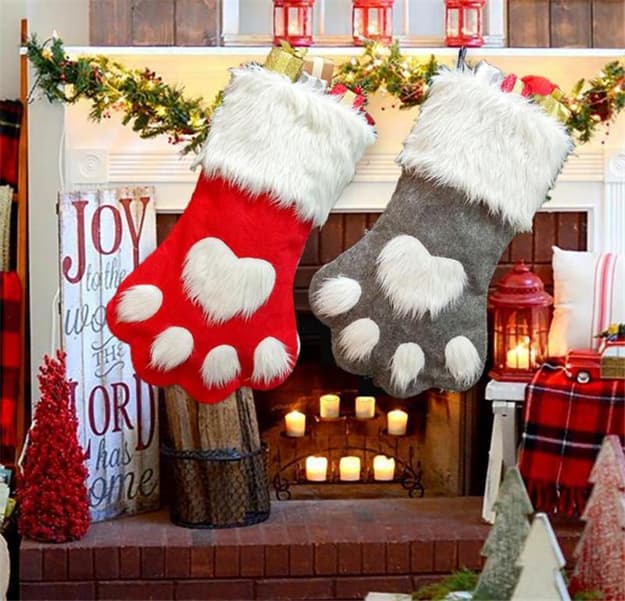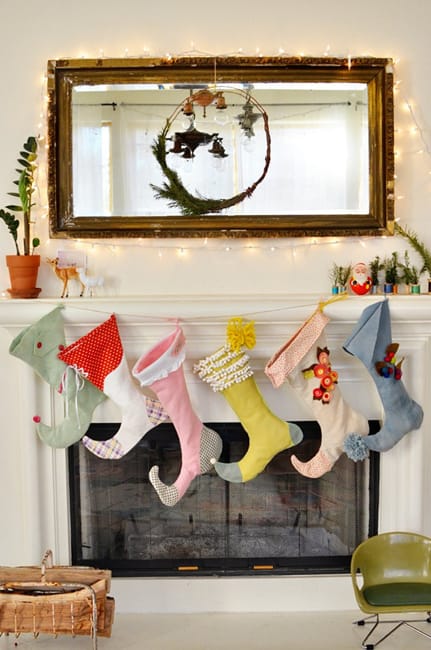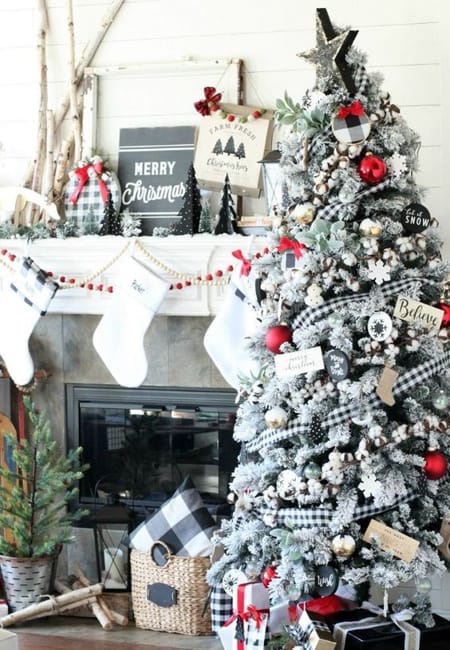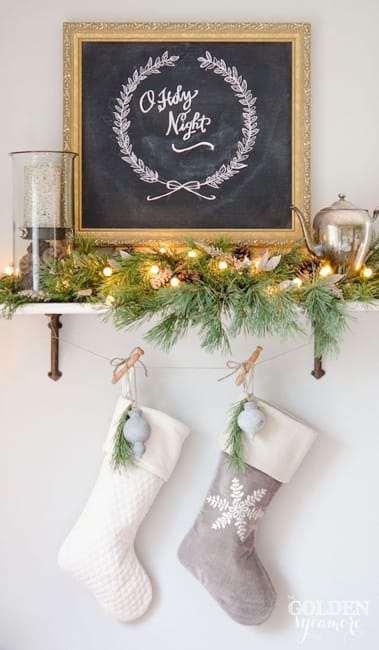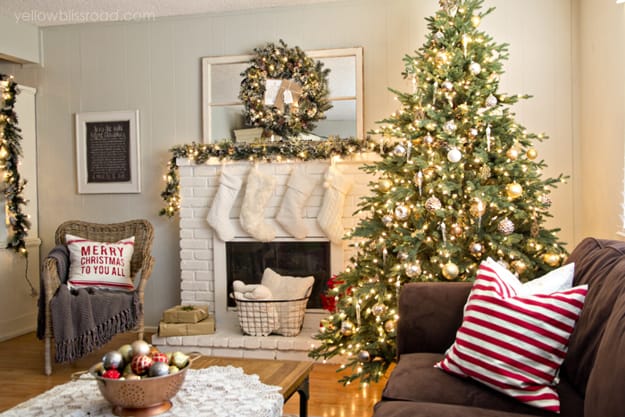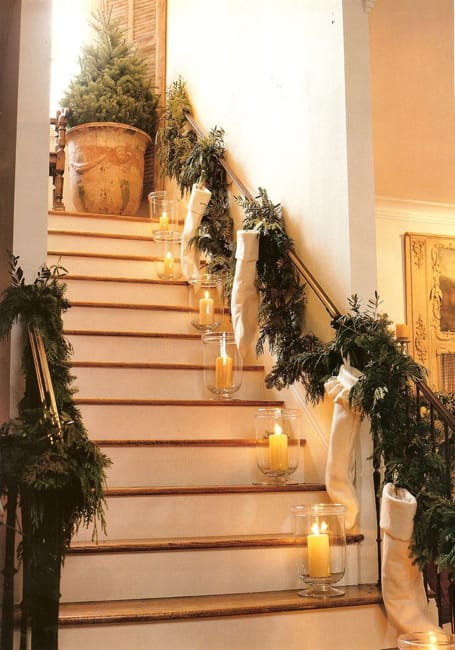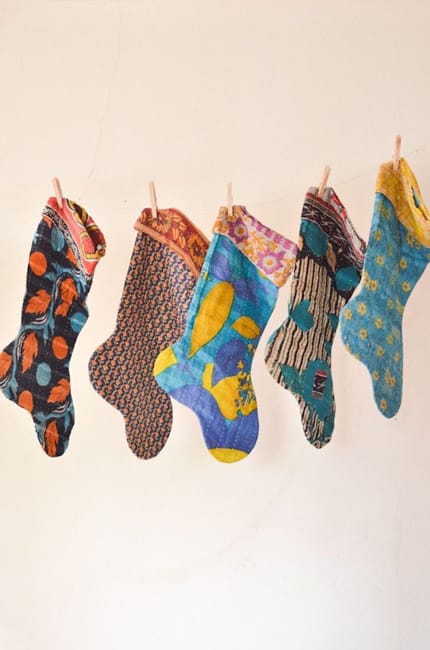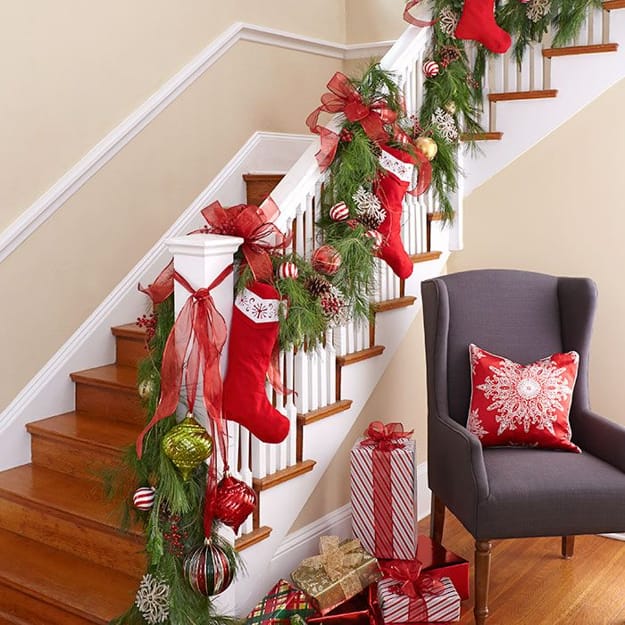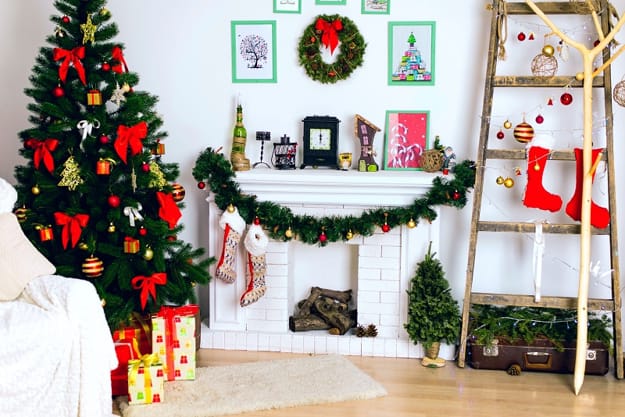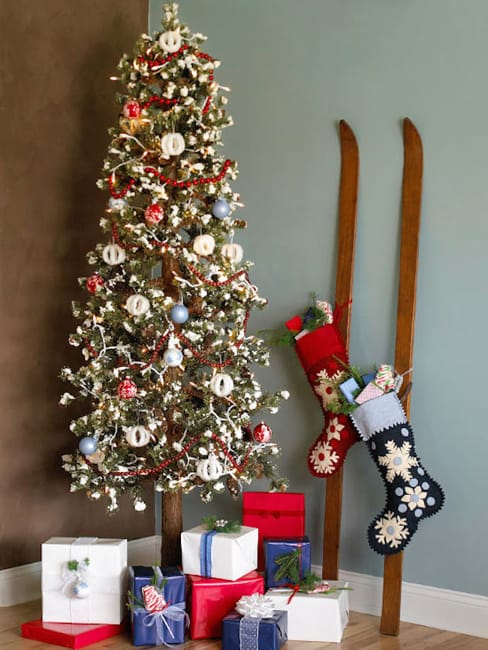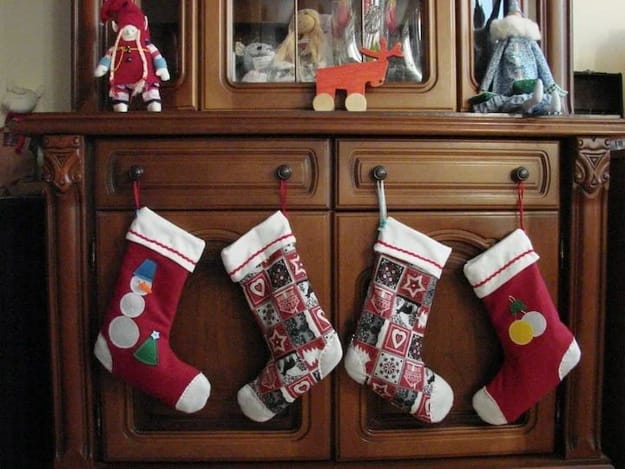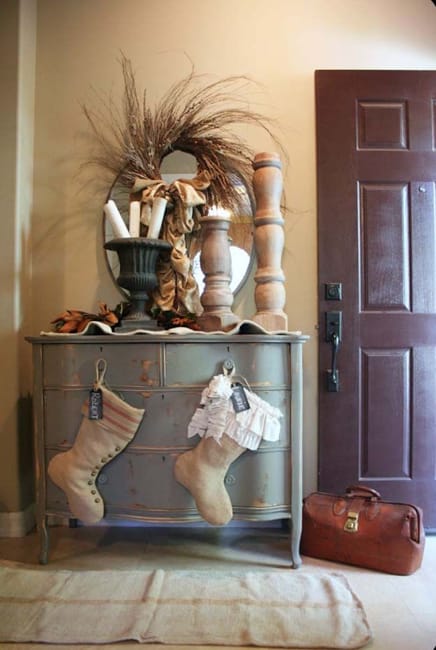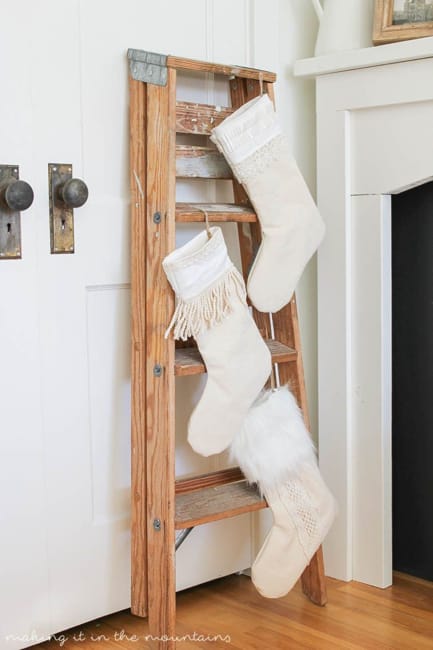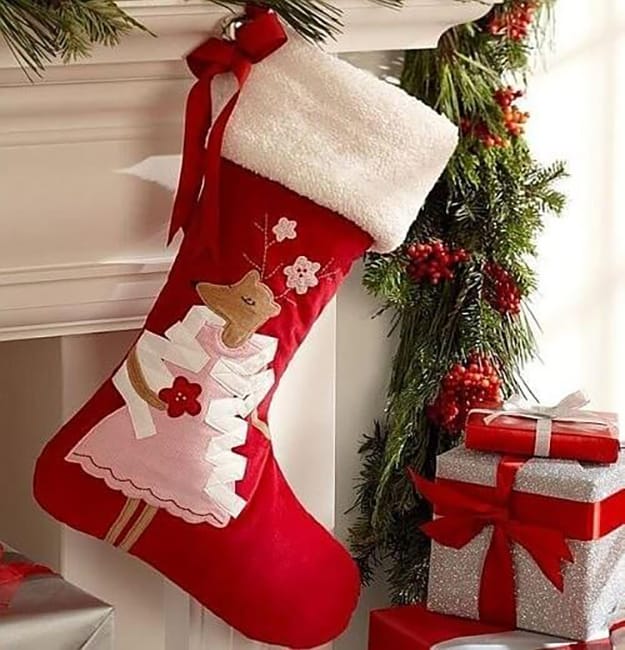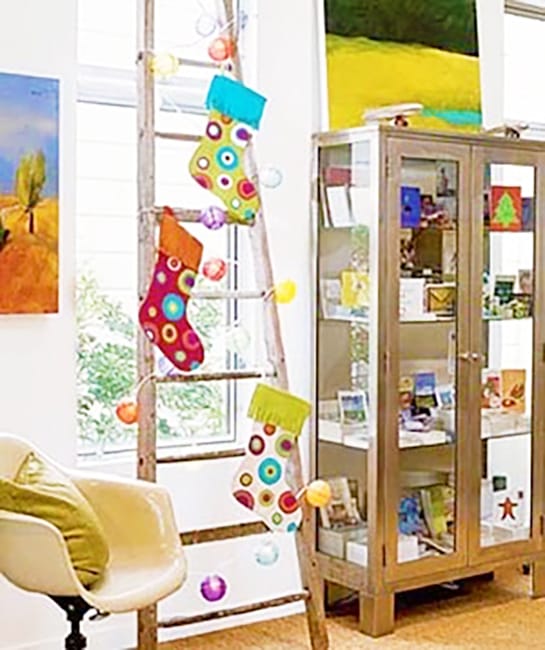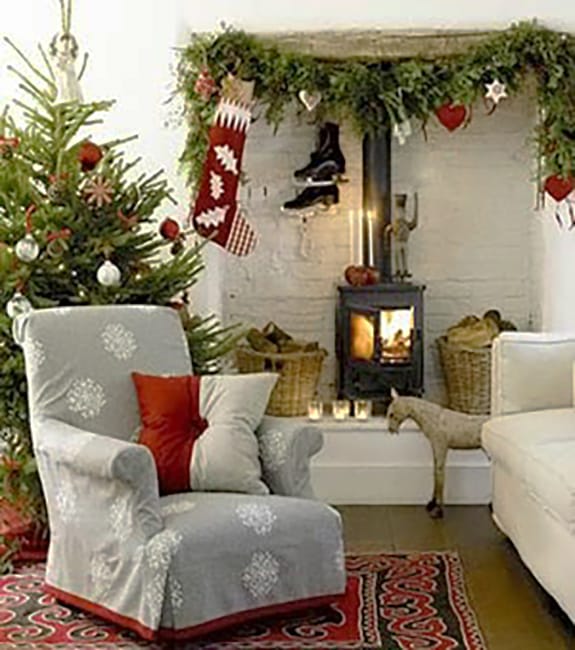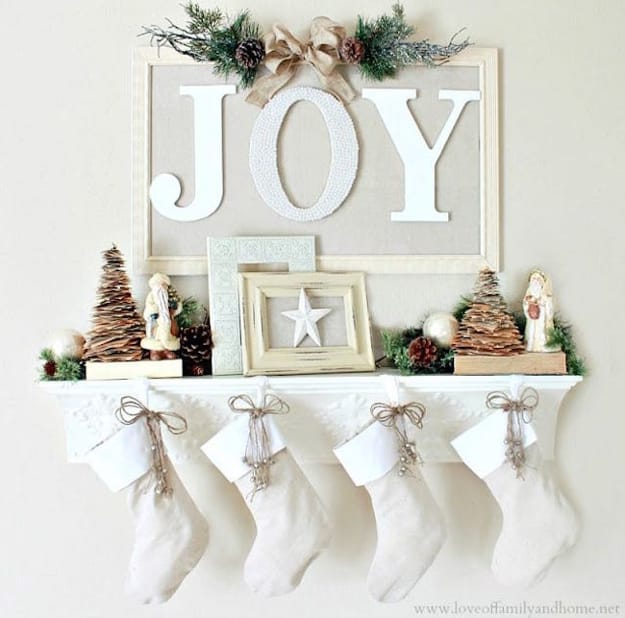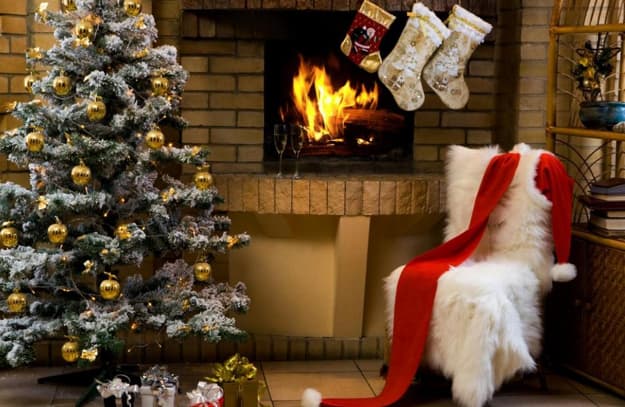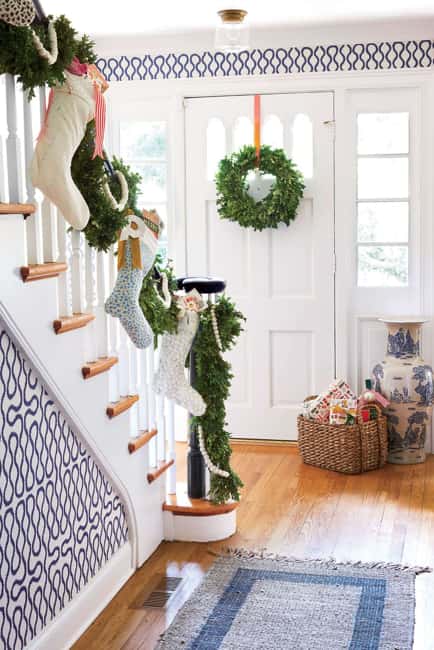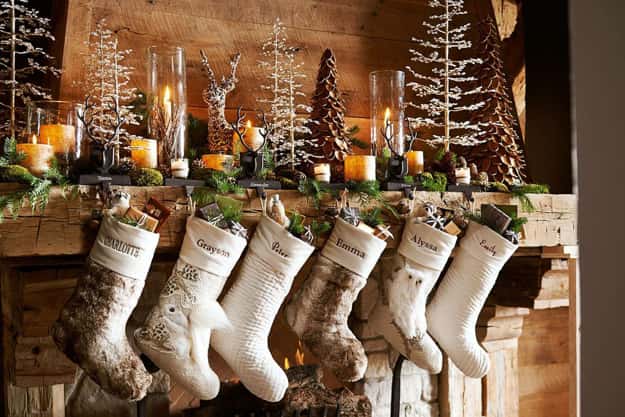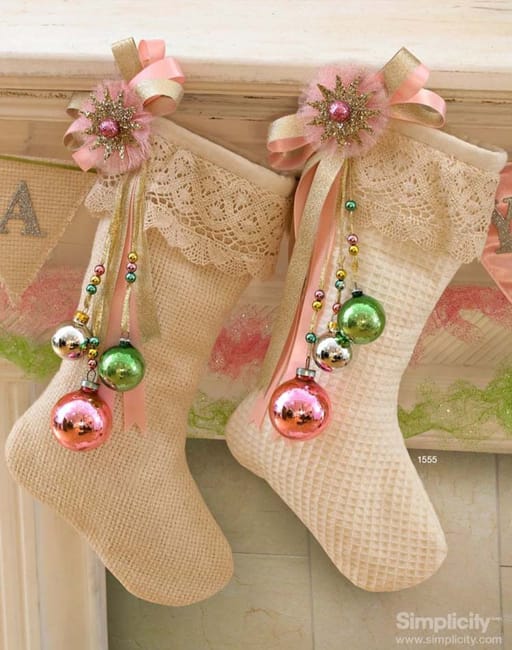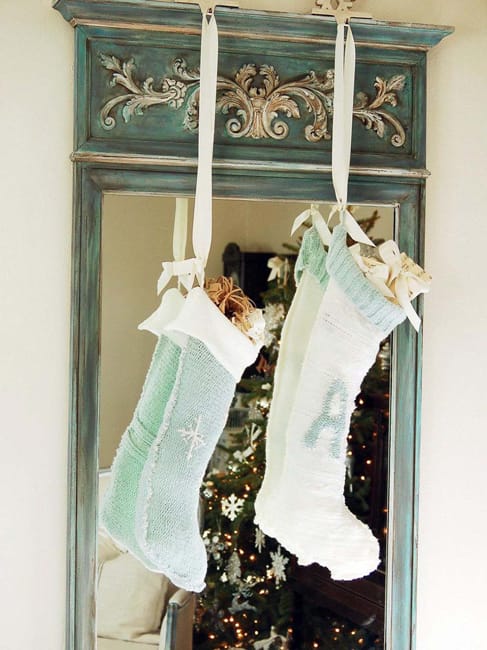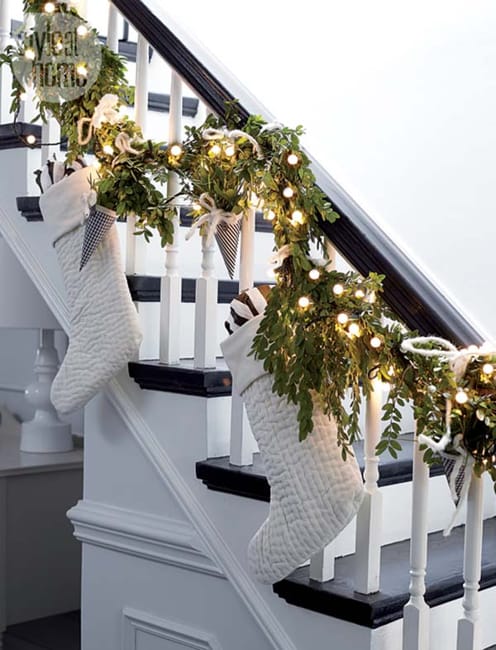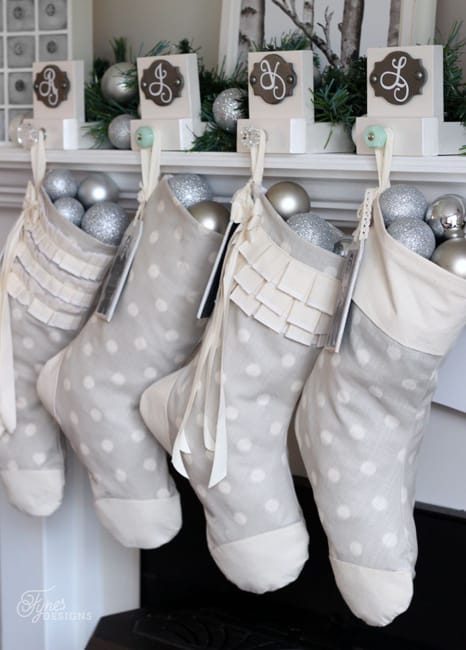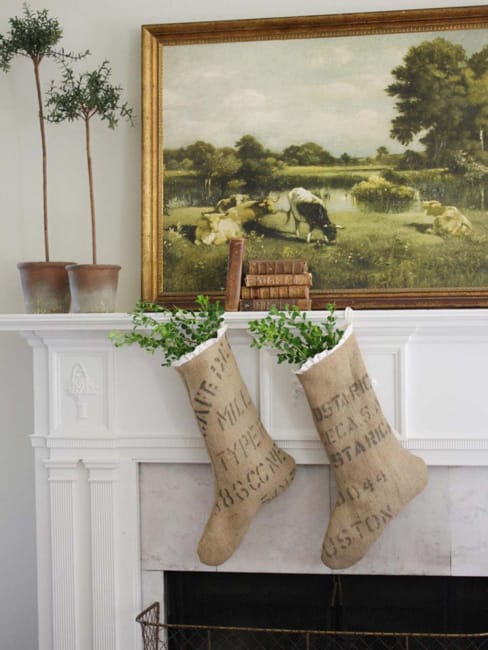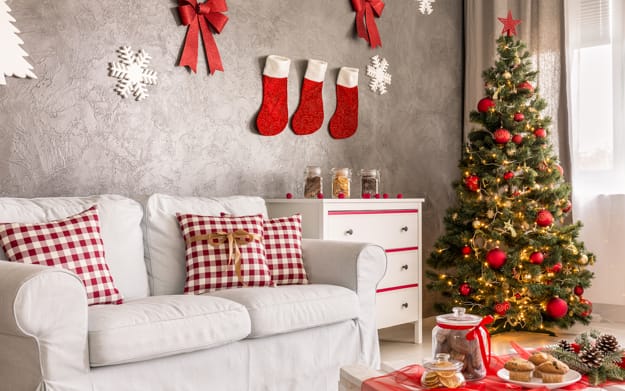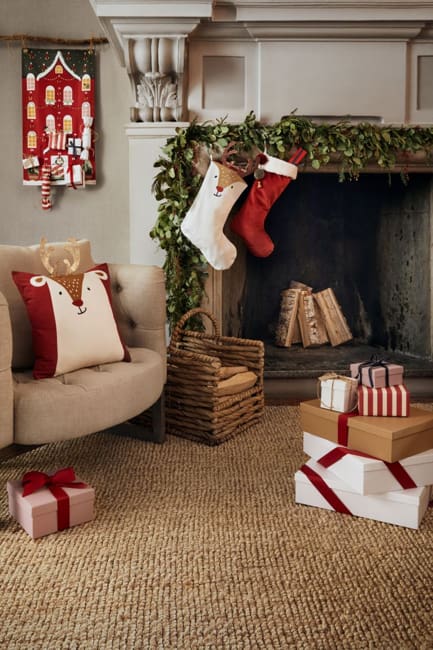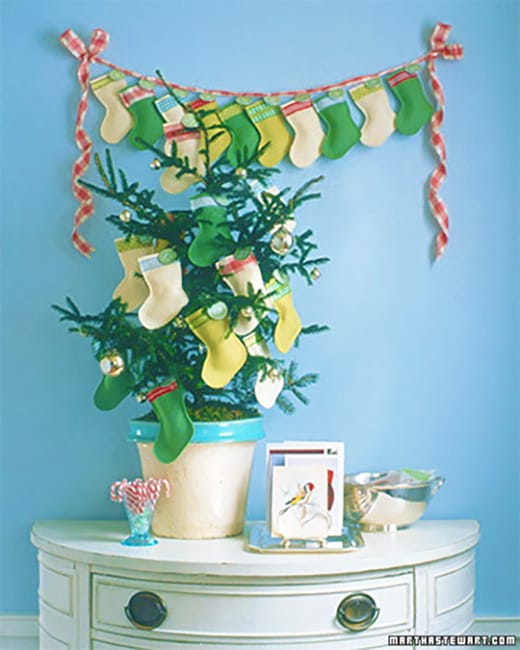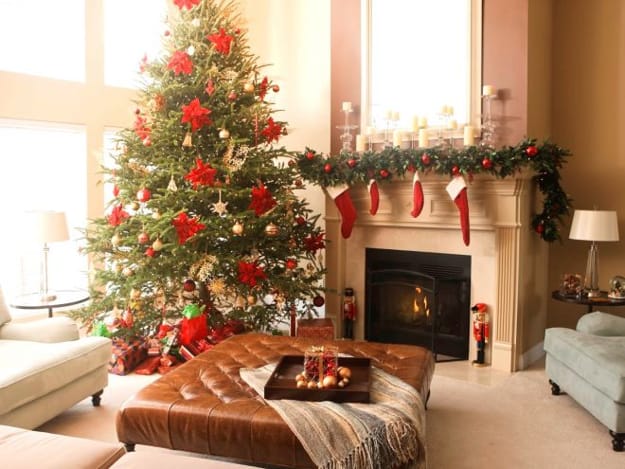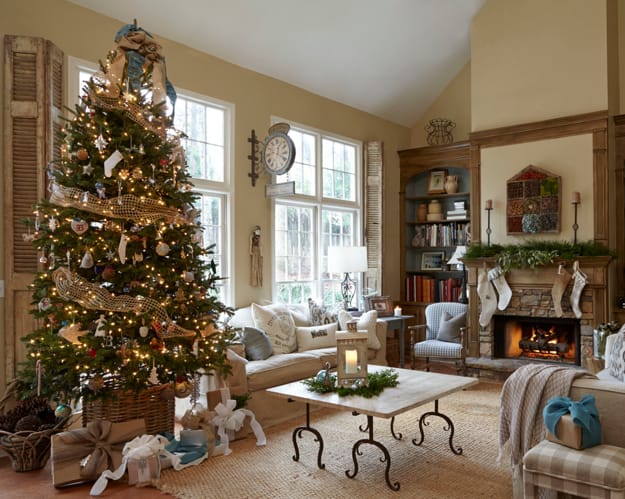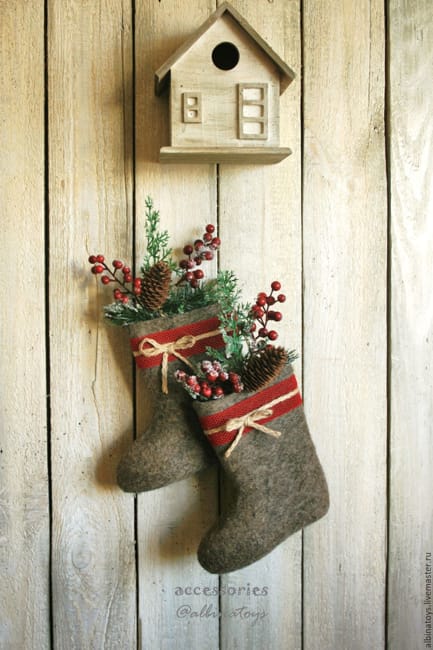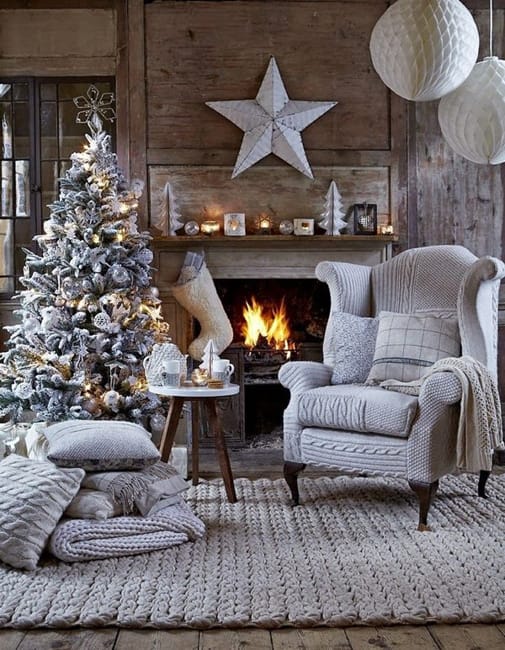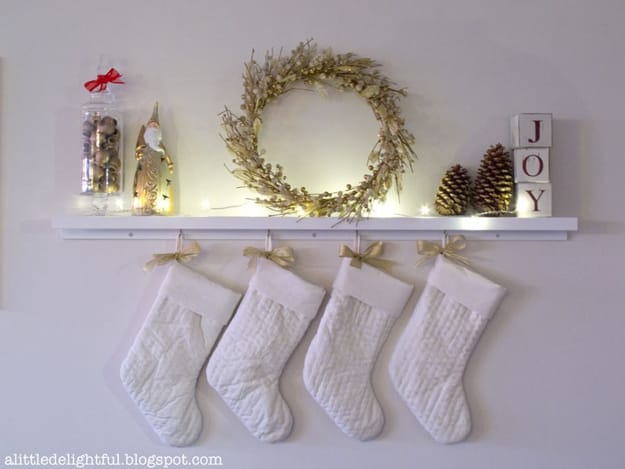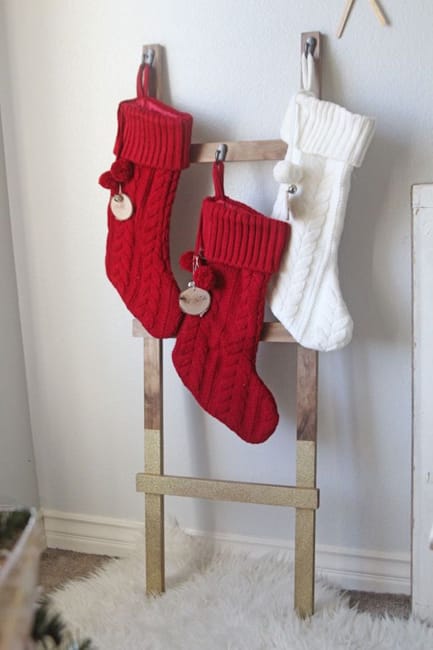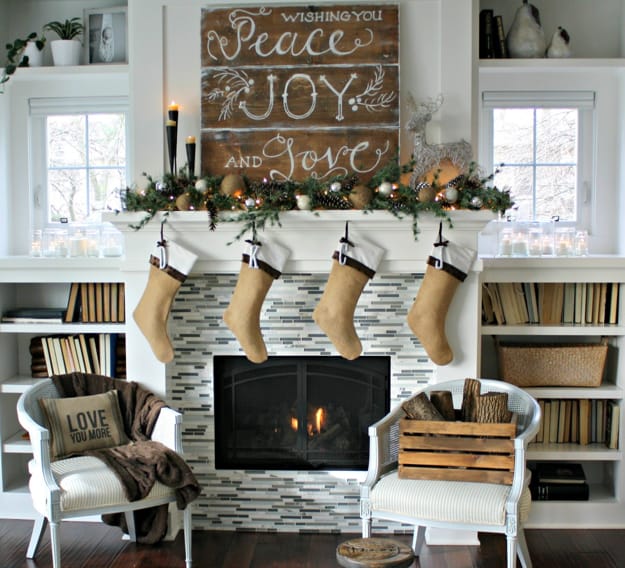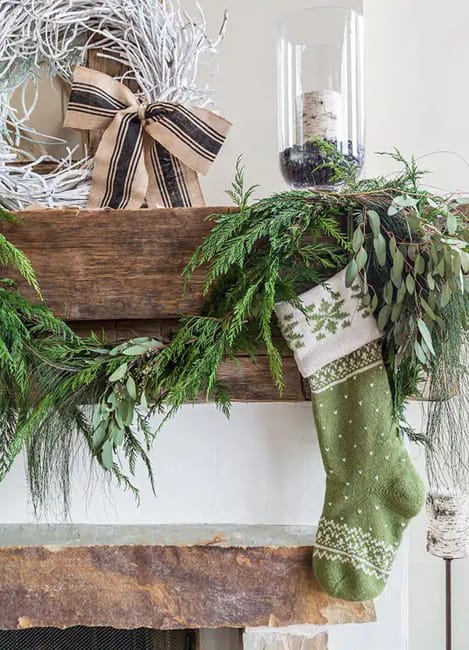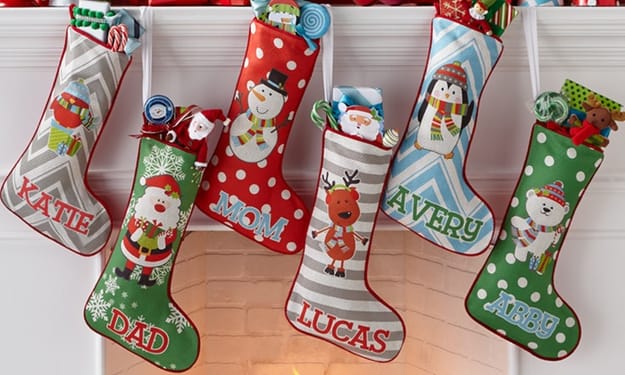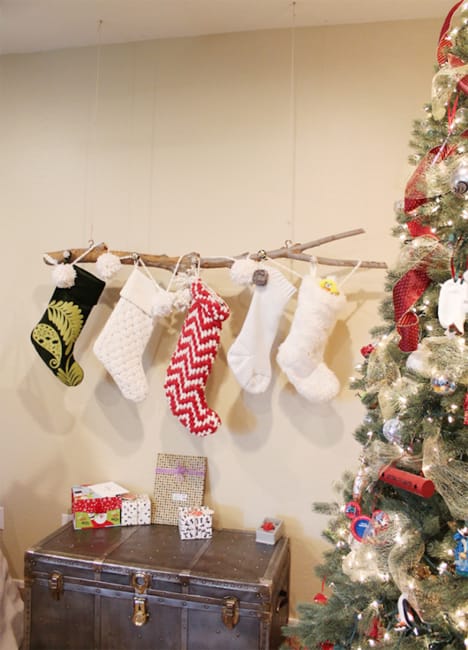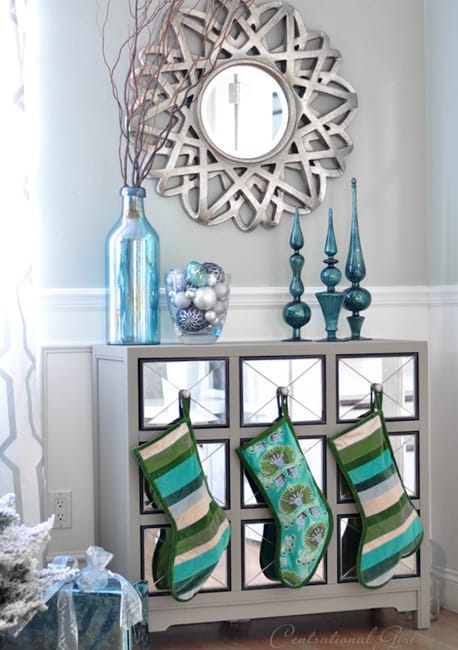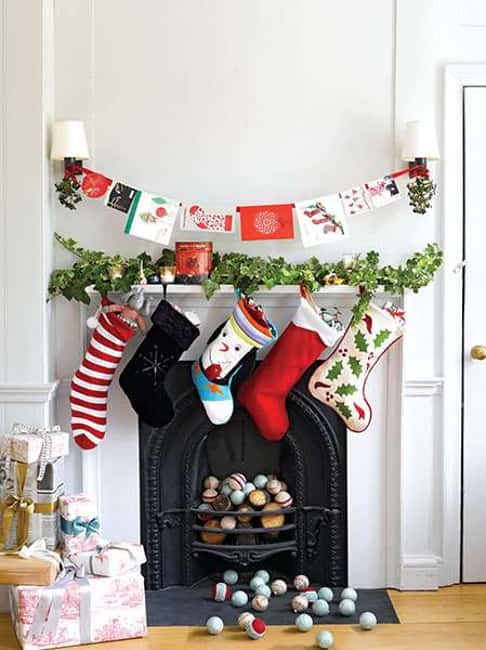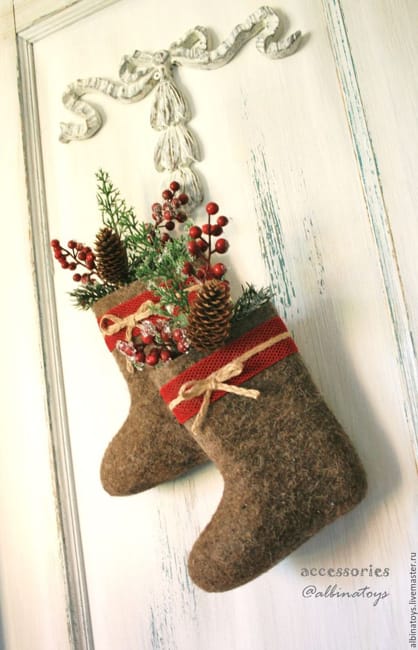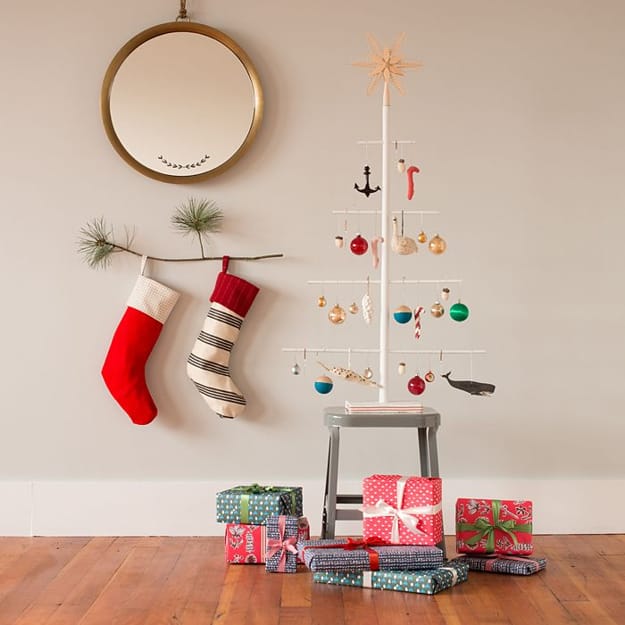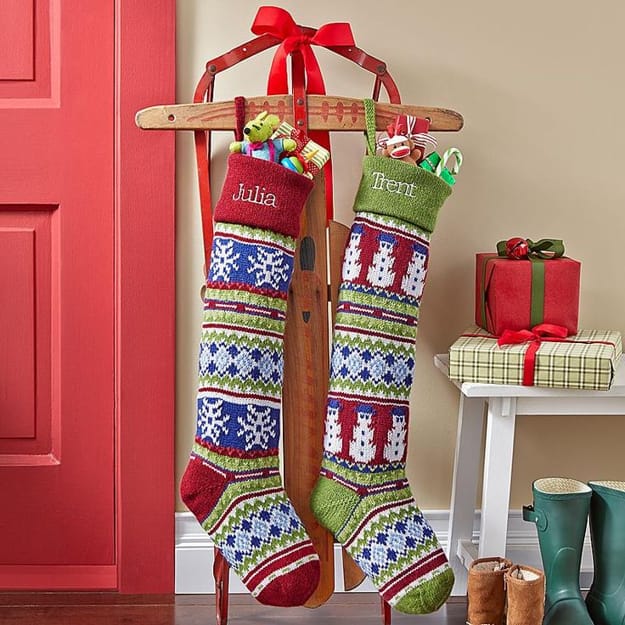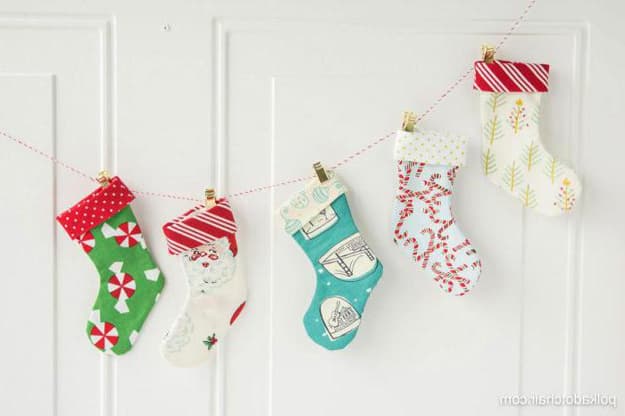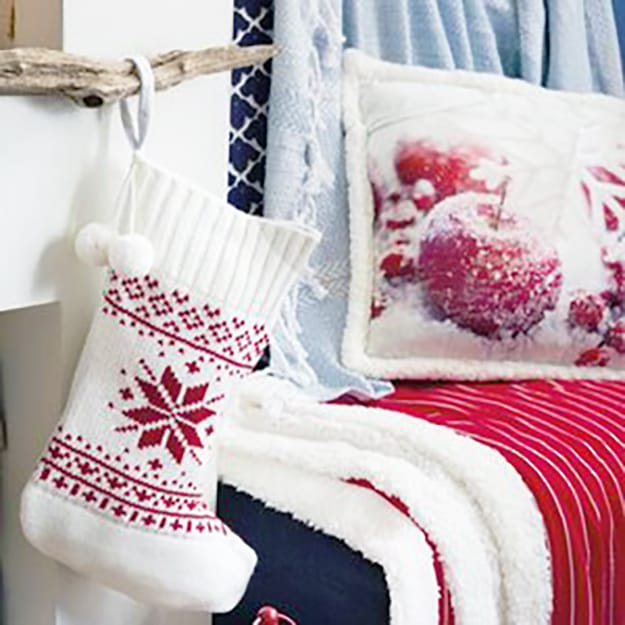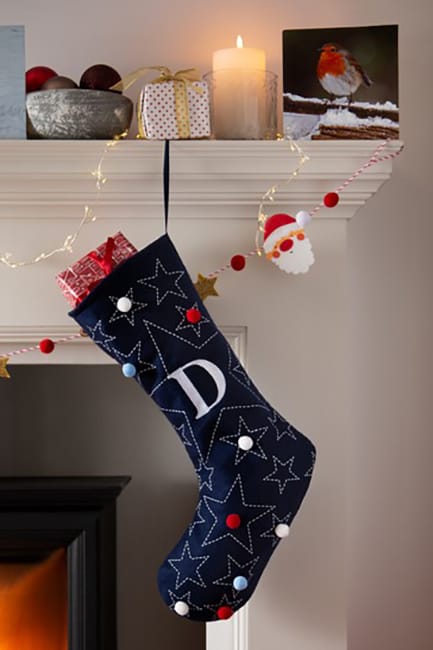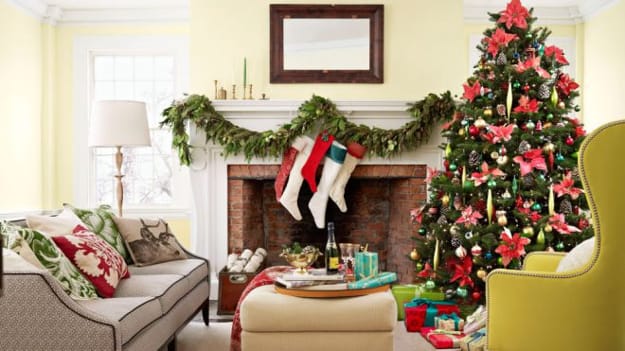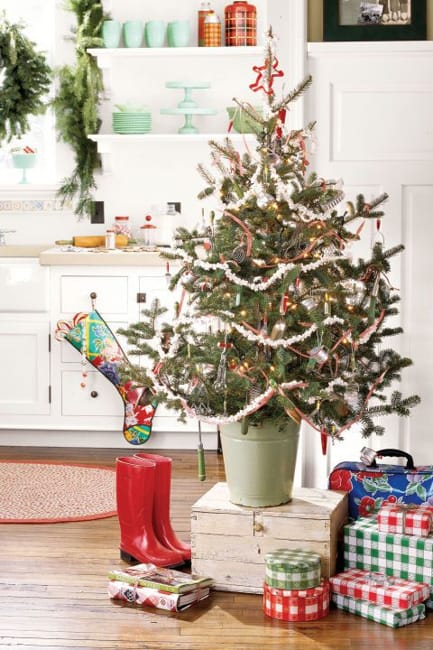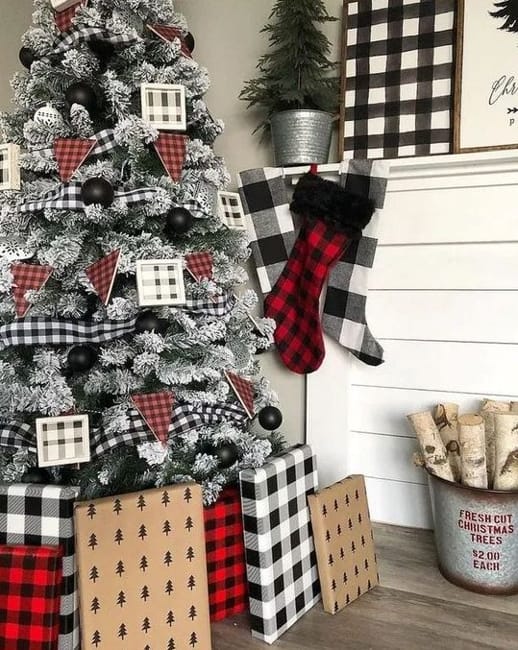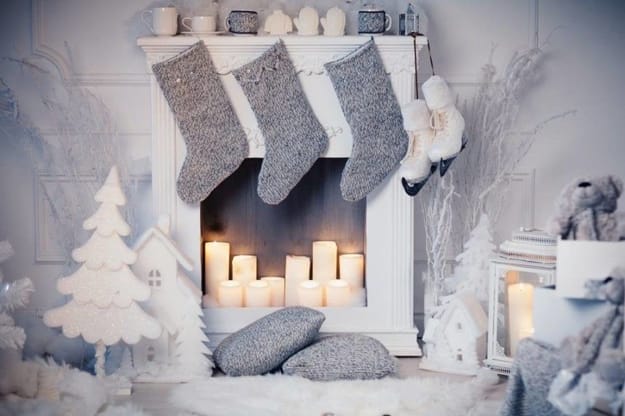 More from make decorations

Creative Easter ideas offer many quick and easy techniques for spring eggs decoration. Instead of dyeing eggs, try decoupage turning Easter...
and enjoy free articles sent to your inbox