50 Plus 25 Modern Ideas to Design Outdoor Living Spaces, Terraces and Balcony Designs
---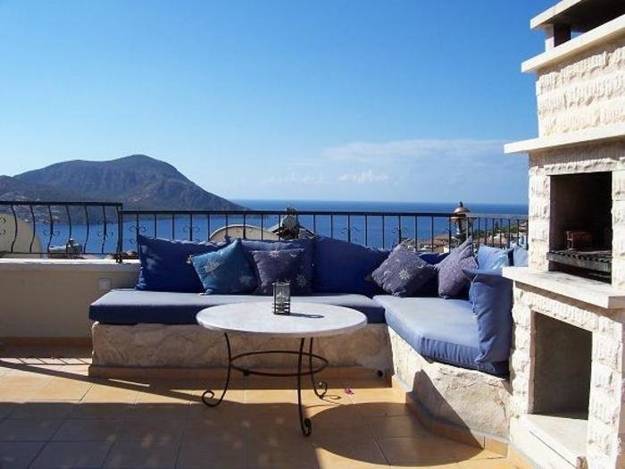 Modern ideas for outdoor living spaces, – terraces, balconies and open decks, – create wonderful places that connect home interiors with the nature, stretching homes and allowing to enjoy fresh air in style. Lushome shares a collection of beautiful, comfortable and modern ideas to design elegant and inviting outdoor seating areas for rest.
Attractive terrace or porch decorating, gazebos and inviting balcony designs improve homes by adding private outdoor living spaces that can be used for entertaining with friends, summer parties, as small home offices or rooms for rest and rejuvenation. Even very small balcony designs can bring more fun and pleasure into modern busy lifestyle.
Terraces can be designed in any shape, size and style. They can have a few decks, dining areas, outdoor seating areas, outdoor showers and fire pits. Attractive planters and artworks are modern ideas that beautifully decorate outdoor living spaces turning them into elegant retreats.
25 beautiful backyard landscaping ideas and centerpieces for outdoor living spaces
25 outdoor living spaces, modern ideas to improve outdoor home decorating with lights
Modern ideas for decorating outdoor living spaces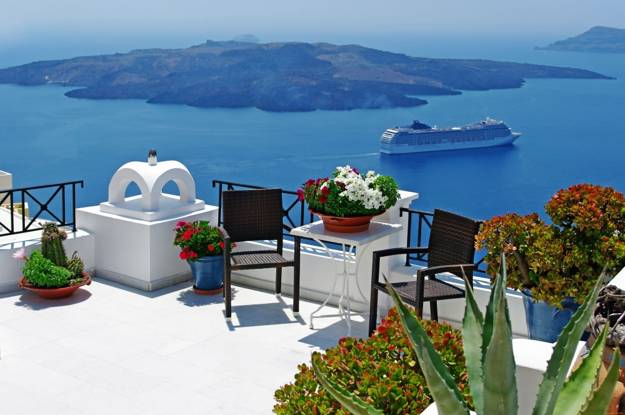 Sunny terraces and balcony designs create gorgeous outdoor living spaces to enjoy the nature from early spring to summer and late fall.  Traditional outdoor seating areas, water features, planters with flowers and green plants, decorative fireplaces, outdoor lights, garden decorations and small sculptures are modern ideas for decorating outdoor living spaces, terraces, balconies and porches.
Decorating ideas in contemporary minimalist style is one of modern trends. These outdoor home decor ideas are perfect for small outdoor rooms and tiny balcony designs. Space saving furniture, small decorations, simple layout and clear lines create visually larger balcony designs and more spacious terraces, porches and gazebos.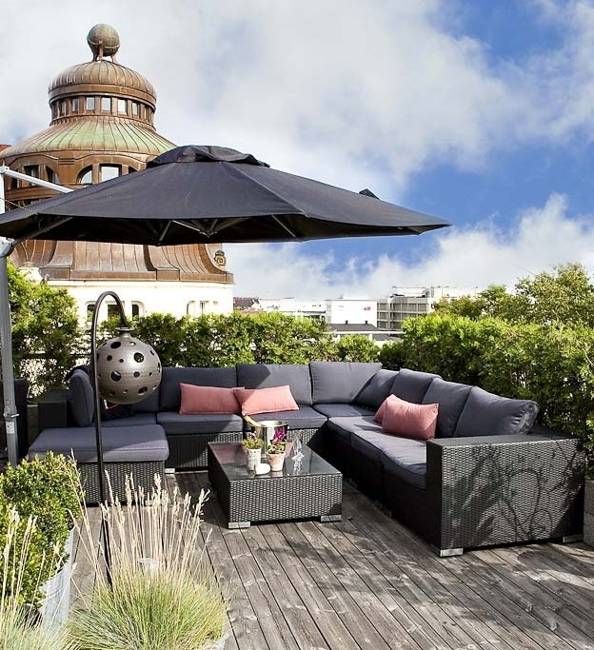 Contemporary terraces and balcony designs can be created with various materials. Mixing unpretentious materials, such as PVC, metal and wood with unique and colorful details create beautiful outdoor living spaces in minimalist style that look bright and interesting.
Luxurious modern house design with gorgeous roof top terrace and modern home decor
Decorating terraces, balcony designs and open decks in traditional or cottage style require comfortable outdoor furniture, candles, lanterns and warm decorative details that bring coziness into outdoor rooms. Garden decorations, soft cushions and baskets with flowers look charming and welcoming.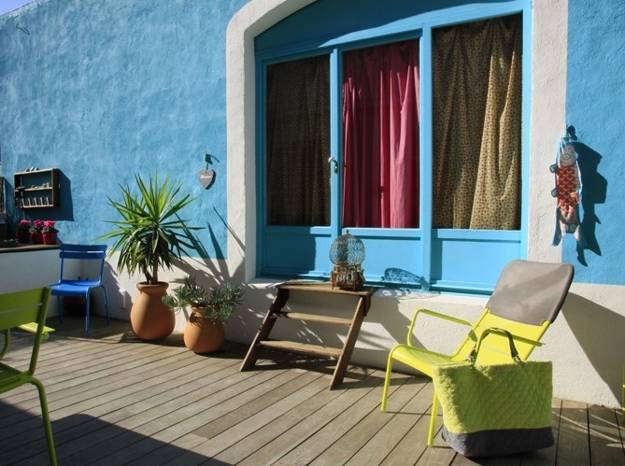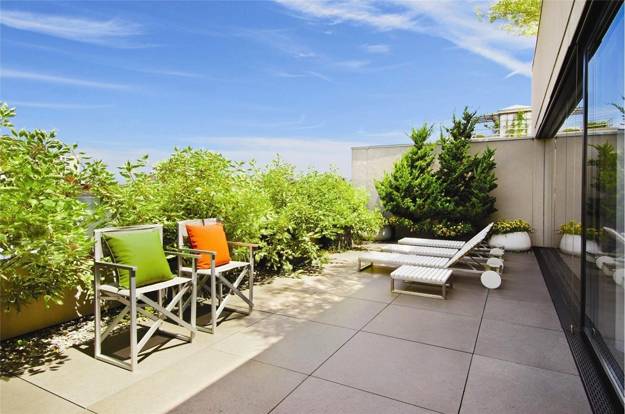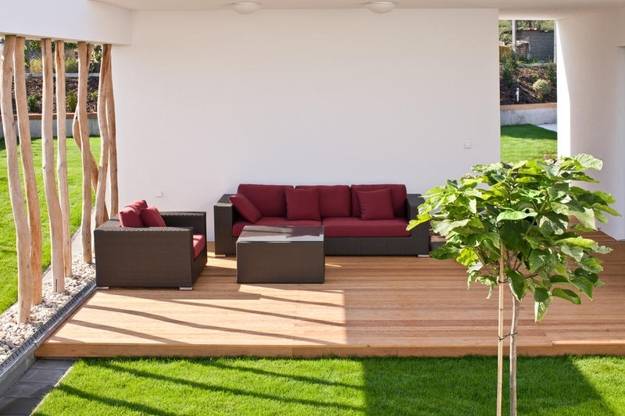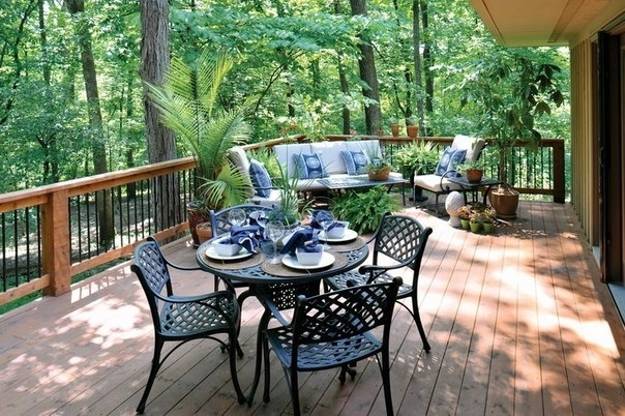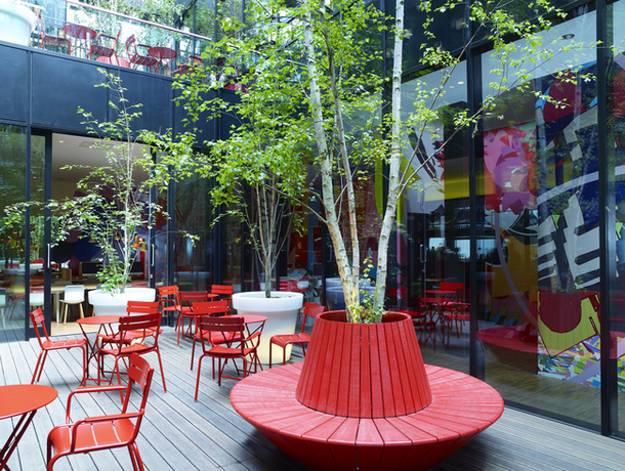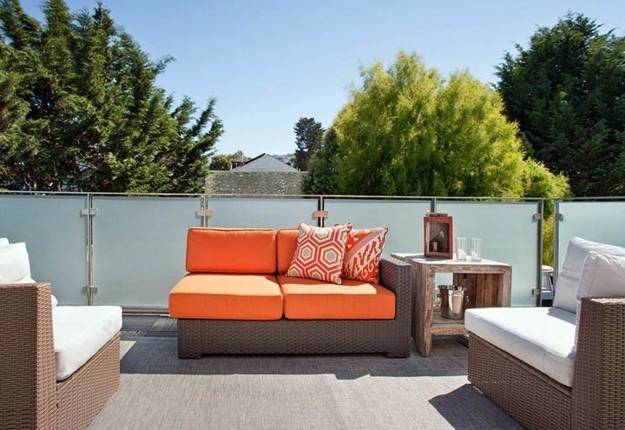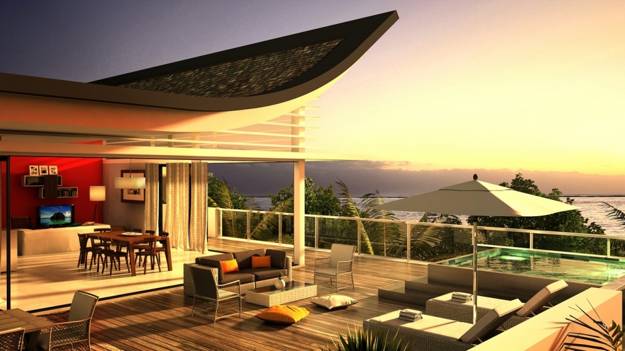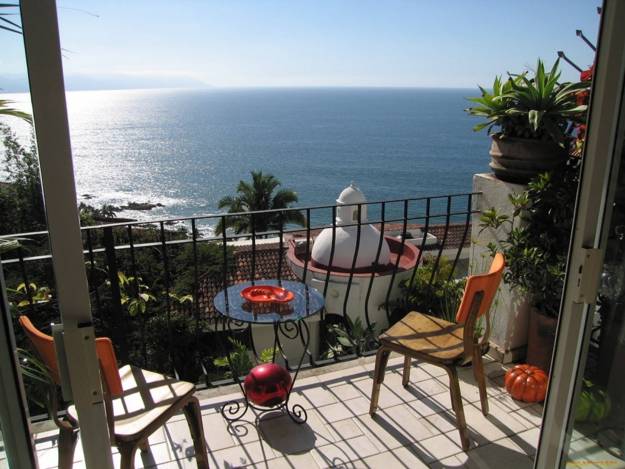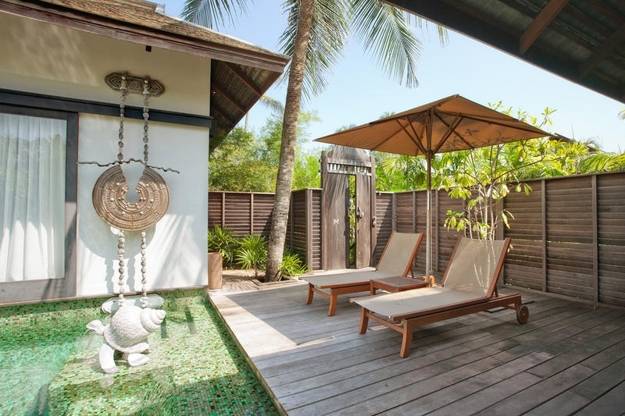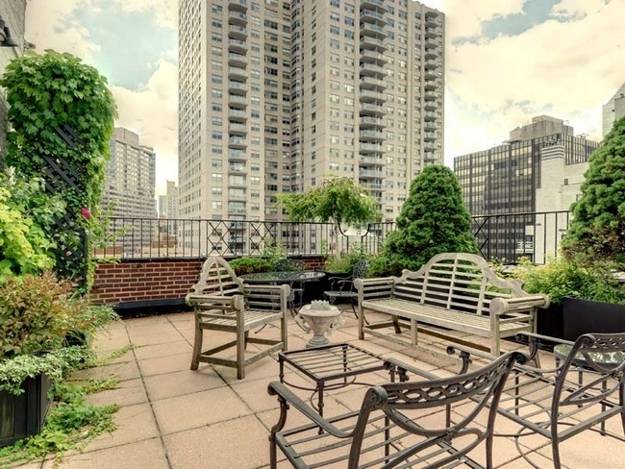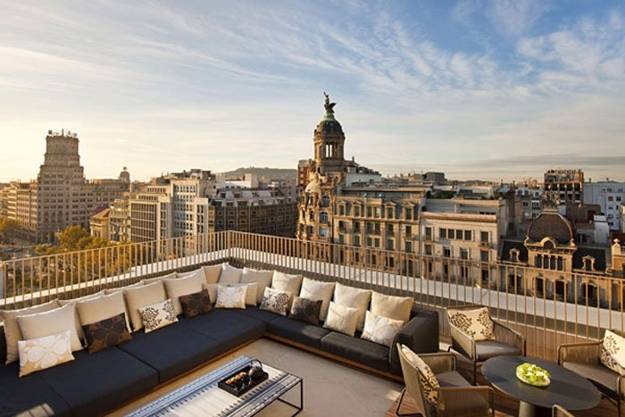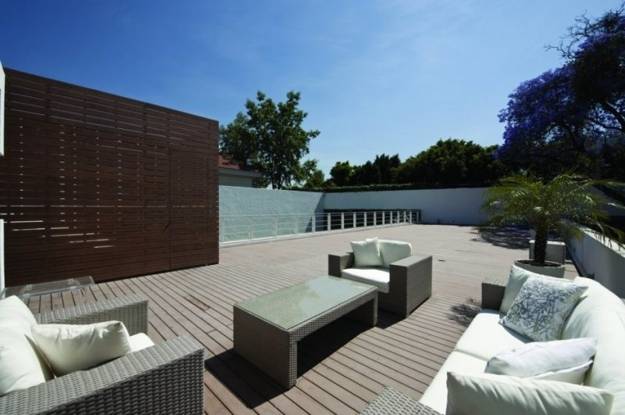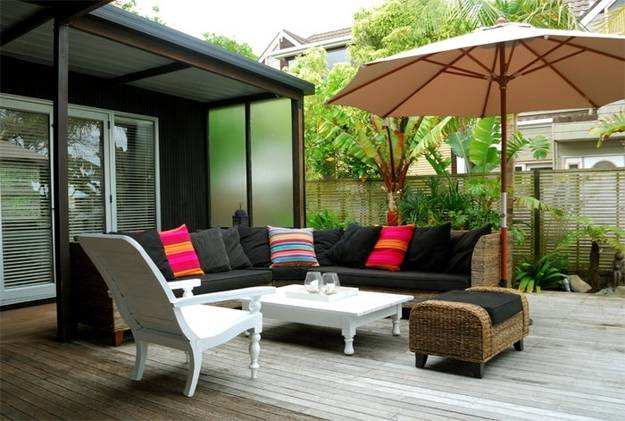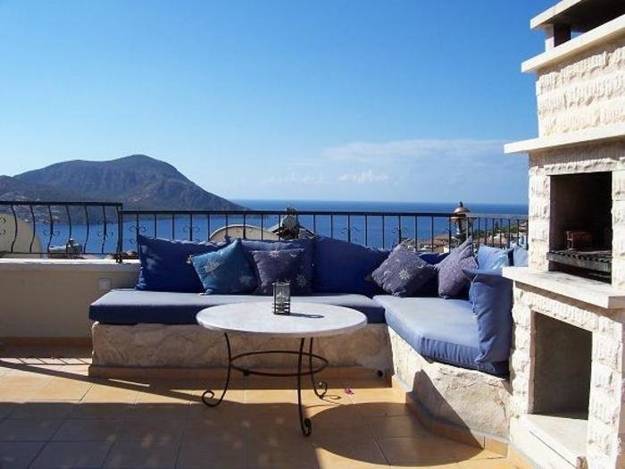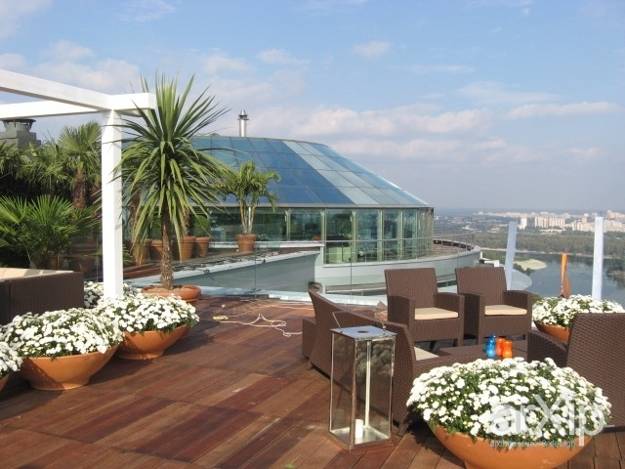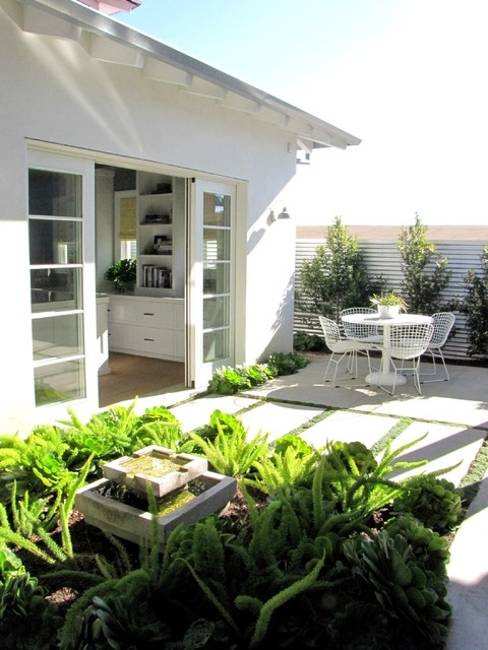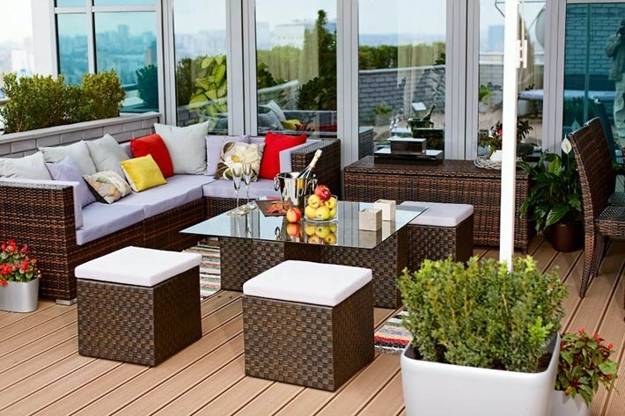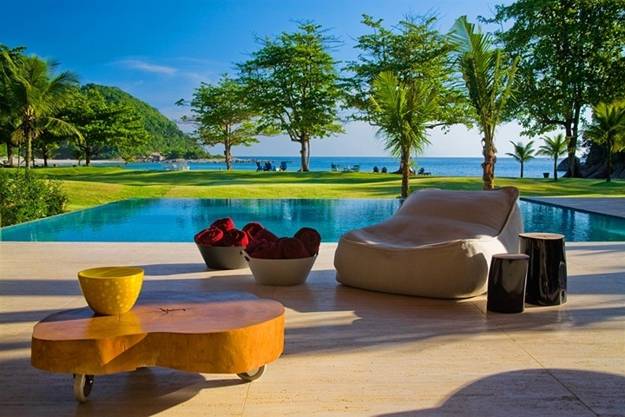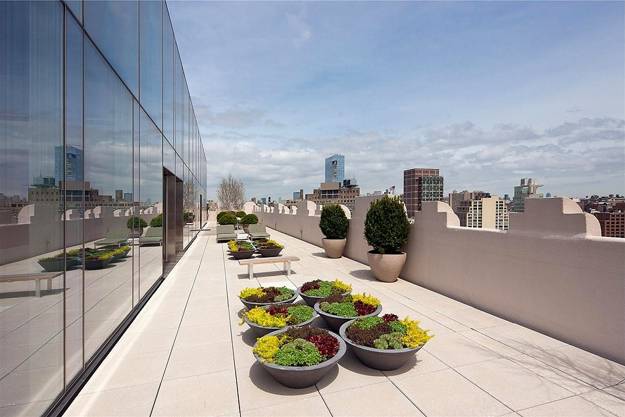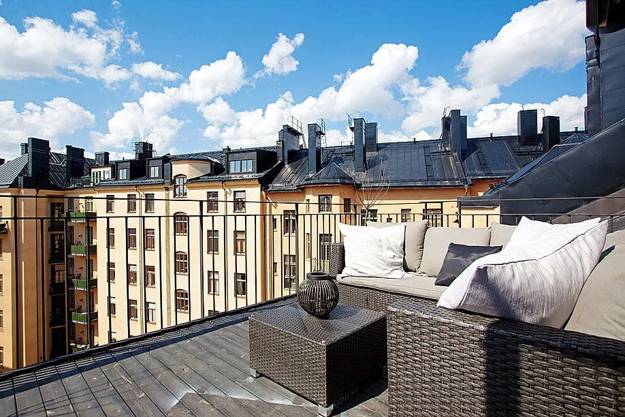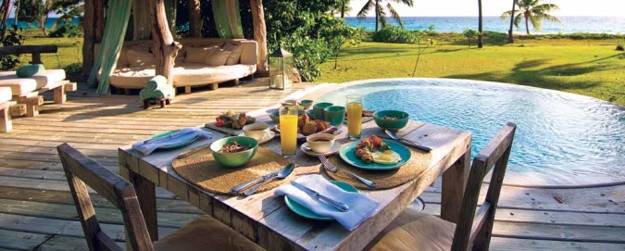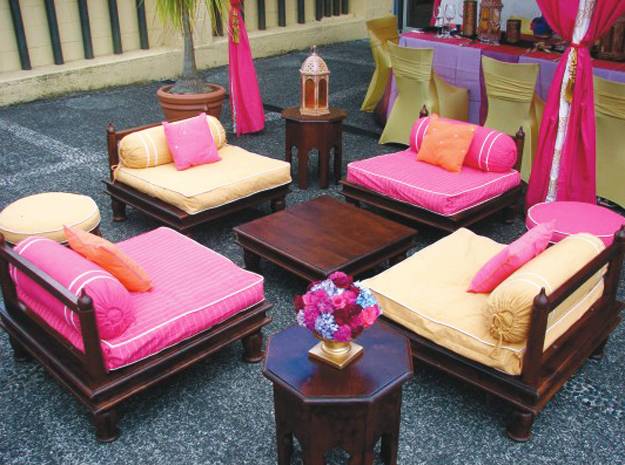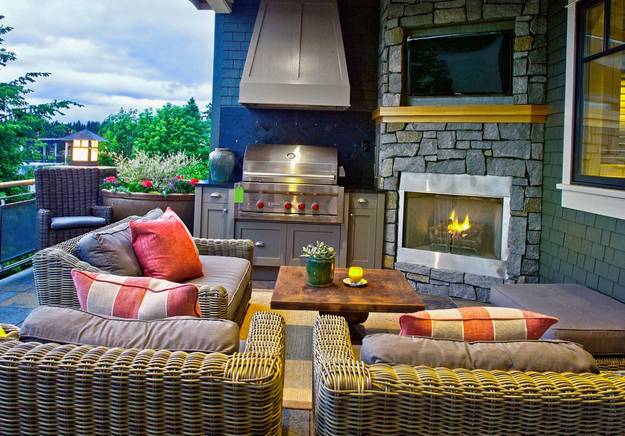 More from yard landscaping

Winter backyard landscaping is about designing peaceful and beautiful outdoor spaces that celebrate natural beauty and provide a habitat to protect...