5 Wall Shelves Design Ideas for Modern Interior Decorating in Eco Style

Decorating Ideas

Furniture Accessories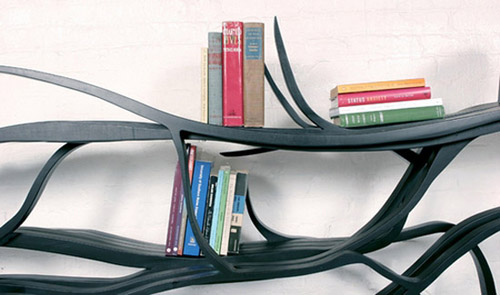 bookcases and shelves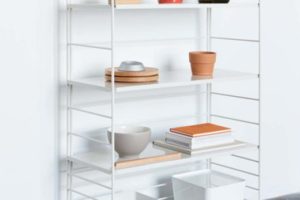 Wall shelves are popular functional items and interior decorating idea. Nature inspired, retro and new design ideas are in vogue, and these trends influence modern bookshelf design also. Designer Sebastian Errazuriz presented an impressive bookshelf design idea. Inspired by tree branches, these spectacular bookshelves are great unique and modern home decorating.
The wooden bookshelves are a stylish example of attractive organic design. Eco style shelves are perfect for modern interior decorating. These unusual bookshelves are made of Baltic birch wood and resemble giant tree branches. Great for books and magazines, collectibles and photographs, the unique bookshelves offer innovative and functional storage solutions and wall decorations.
Stylish soft black color, curvy lines of organic design and realistic tree shape of bookshelves make Metamorphosis beautiful. Used as creative storage or interior decorating accents, they can brighten up and personalize any room decor and create truly amazing, unique and modern home interiors.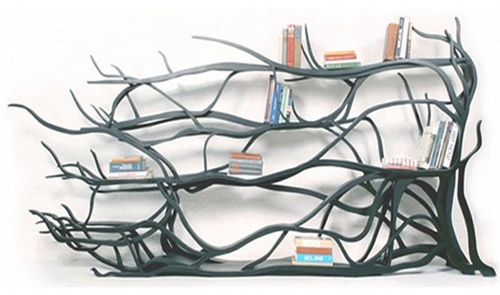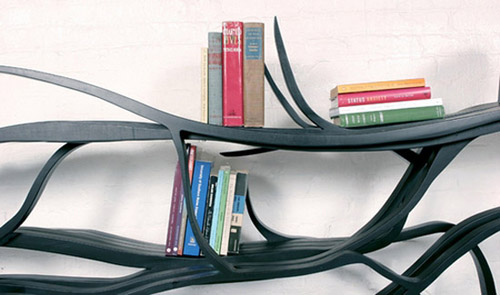 Another example of creative bookshelves is this small boat turned into a shelving unit. The vertical wooden shelves look interesting and surprising while offering great recycling ideas. The wooden shelving unit from STL Loft Style is made of a real small boat and is on sale for $690.
Boat shaped bookshelves make an excellent accent to cottage decor, eclectic and country home decorating. The boat shelving unit is a wonderful gift for all who loves voyages and reading.

Italian designer from Milan Bashko Trybek, bashko-trybek.com/ developed light and practical bookshelves. Simple, elegant, weightless bookshelves add bright accents to modern interior decorating and offer a stylish storage solution for contemporary homes.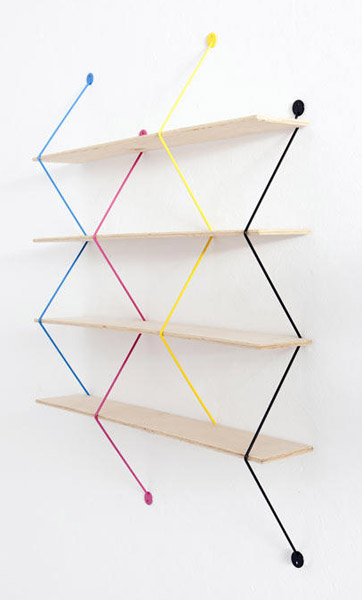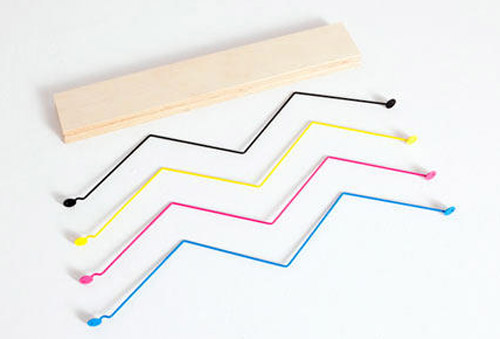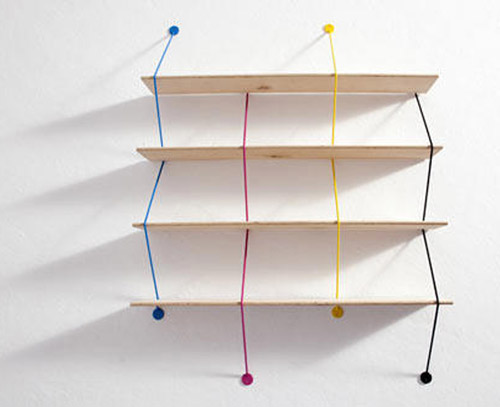 Futuristic wall shelves by Italian Pietro Travaglini, www.pietrotravaglinidesign.com/ are innovative and elegant. These book shelves can be used as contemporary room dividers. They give a great inspiration for DIY enthusiasts. White and yellow wall shelves, combined with contemporary lighting, create original storage spaces that are functional and very decorative.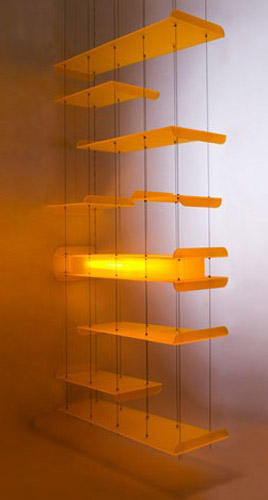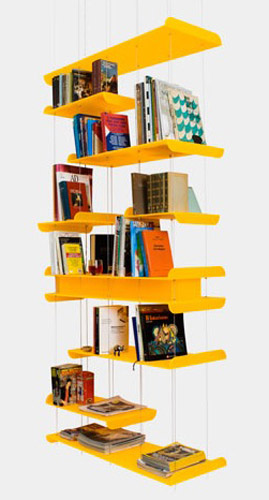 Granny Wall Shelf from Beerd van Stokkum, beerdvanstokkum.com/ is perfect for modern interior decorating in retro style. Light wall shelves have incorporated a classic tradition of decorating with lace into a contemporary product that improves storage and adds vintage charm to room decor. The floating shelves show attractive design which is a nostalgic ode to grandmother's welcoming decorating. The graphical translation of lace fabrics into steel shelves makes the retro modern design work well with interior decorating in many styles.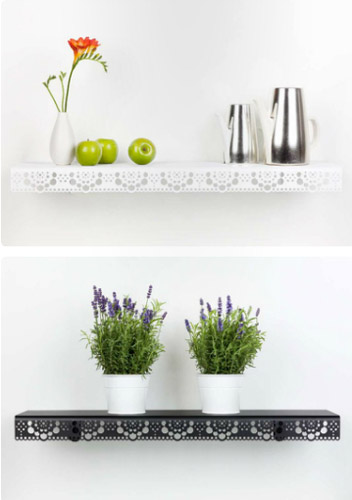 The Granny Wall Shelf combines refined design idea with surprising lightness and unexpected strength of steel. The strength is essential, because having a length of 85 cm and a depth of 22.5 cm, the wall shelf can carry many various things, including books and plants. The wall shelf can be used for any interior decorating, and it will look especially wonderful in bathrooms, kids room or kitchens.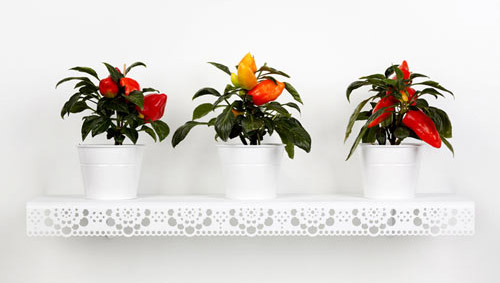 Modular shelving, wall decorating ideas
Adjustable shelves, modular shelving ideas and creative storage solutions for small spaces
Urban book shelves design, office decorating ideas
Kitchen shelves decorating with food and eco style storage
The strength makes the retro wall shelf design ideal for elegant displays created with indoor plants, cookbooks, pots and pans, ceramic tableware, glass vases, kids toys and books. It is good for anything, like a small flat screen TV or sculptural artworks.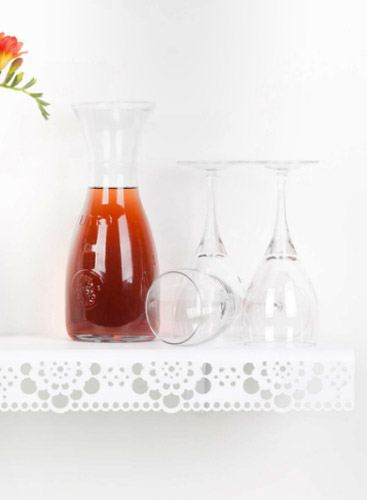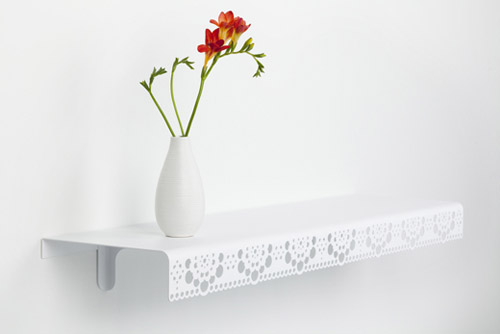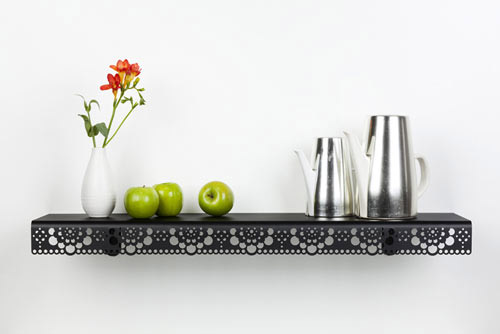 Creative design idea for modular shelves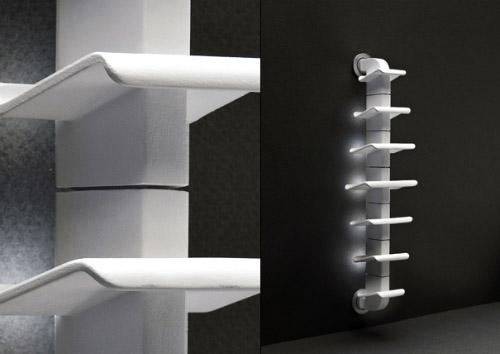 More from modern furniture

Weave furniture design blends traditional techniques and modern trends in decorating with handmade items. Using natural ropes and twines, you can...
and enjoy free articles sent to your inbox