25 Unique Lighting Fixtures, Creative Lighting Design Ideas Recycling Teapots
---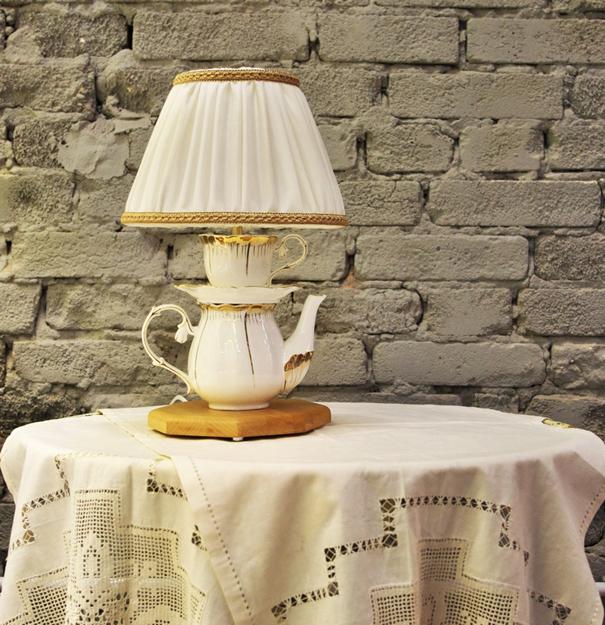 A teapot is associated with a comforting image. Recycling teapots for unique lighting fixtures create welcoming and charming chandeliers, hanging lamps and table lamps which remind of a cup of steamy tea poured hospitably from a teapot. Lushome collection of recycling ideas offer fabulous inspirations for creating handmade designs of teapots.
Teapot lighting fixtures have unique vintage style charm and grace. Tea is fashionable in any society, and unique lighting fixtures made of teapots bring the height of fashion in interior decorating while providing functional items for modern interior design.
A material and attractive teapot design are important for any craftsman and designer to perform a task of creating unique lighting fixtures. The material and shape of teapots offer gorgeous ideas for making beautiful and unusual teapot lighting fixtures which look romantic and original.
21 unique lighting design ideas recycling old tableware and kitchen utensils into modern lighting fixtures
Amazing painting ideas turning ceramic teapots and mugs into spectacular home decorations
Recycling teapots for unique lighting fixtures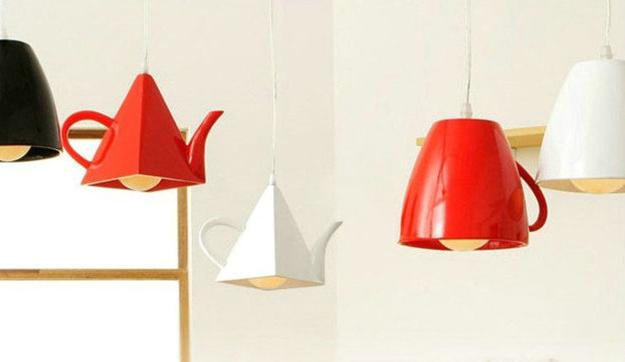 The shape of the teapot affects the final designs of lighting fixtures. Every shape creates a different flavor and add interesting form to unique lighting design. The traditional round globular shapes provides the classy, visually pleasant and romantic results. Animal shaped, like elephants, giraffes, swans teapots, or teapots in geometric shapes bring different themes into recycled crafts and add unique forms to lighting design.
The kind of material the teapot is crafted from is important for the lighting design. The common materials used in manufacturing teapots are metal, glass, clay or ceramic. Each material has its own unique perks and gives strong character to unique lighting design.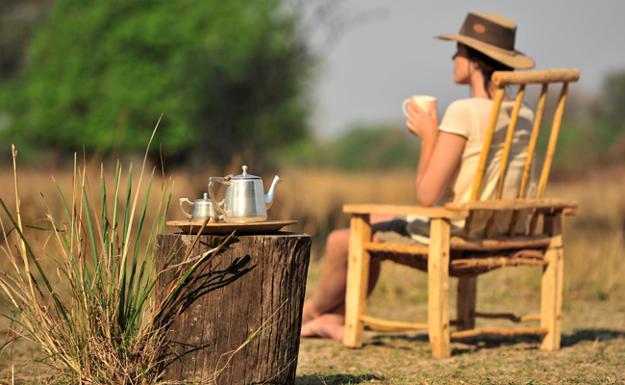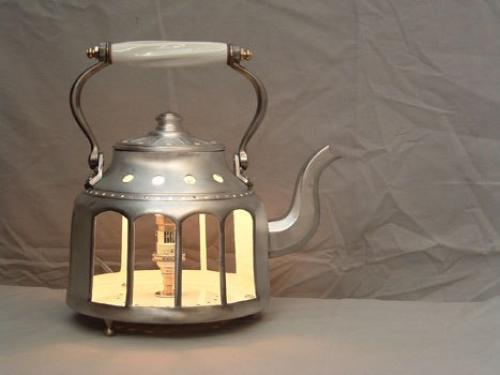 Iron teapot lighting fixtures are durable and have a delightful shiny look, creating a warm and soothing effect for beautiful interior decorating. Glass teapot lighting fixtures appear contemporary and create a fascinating show of light. Clay teapot lighting fixtures bring exotic vibe of Chinese designs and make wonderful lighting design for creative oriental interior decorating. Ceramic teapot lighting fixtures look familiar and relaxing, giving a universal appeal to unique lighting designs, chandeliers, hanging lamps and table lamps recycling ceramic teapots.
Recycling paper for unique lighting, furniture and artworks
Recycling teapots for lighting fixtures is a great way to create handmade home decorations and add functional items to surprising and unique interior decorating. Teapots are a fabulous material for recycled crafts and lighting design. Teapot lighting fixtures can blend the exquisitely designed teapots shapes, rich colors, attractive decoration patterns and texture with fresh and surprising design ideas.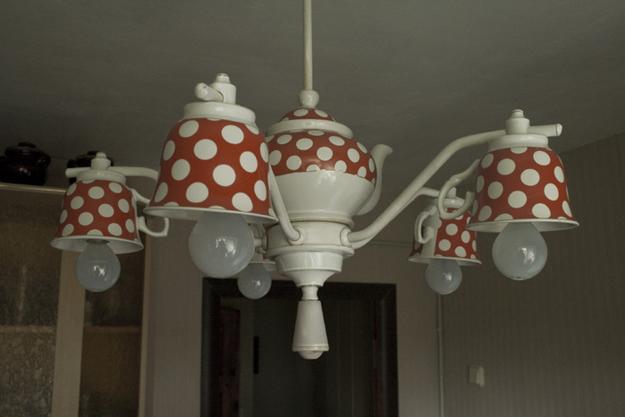 You can customize your teapot lighting fixture even further with unique lamp shades, adding contemporary accents or fabric in vintage style. You can do so many different things to create unique lighting fixtures while recycling teapots, and enhance your contemporary home interiors or emphasize unique vintage style and charm of shabby chic decorating.
Creative plastic cup recycling for unique lighting design
Recycling tripods and washing machines for contemporary floor lamps, unique lighting design ideas
Teapot table lamps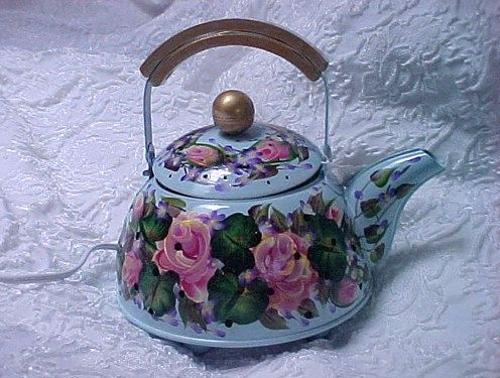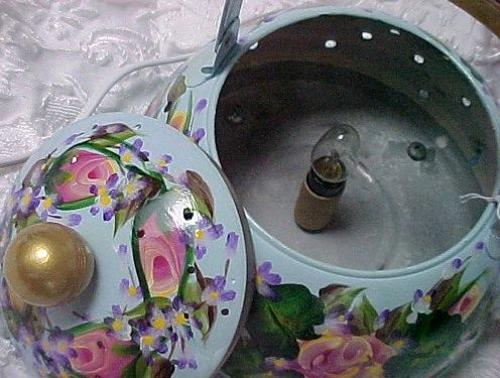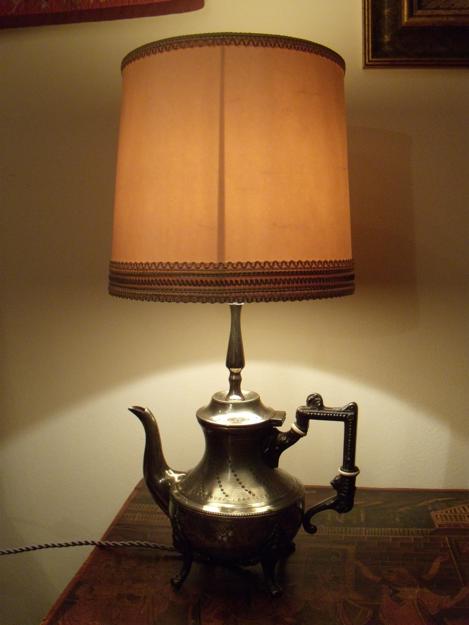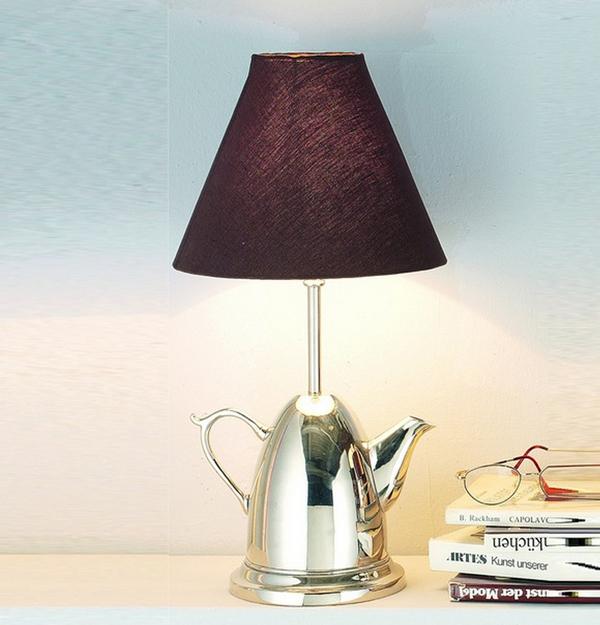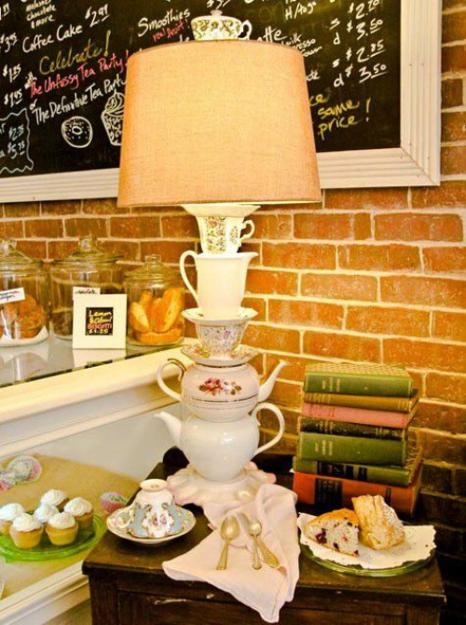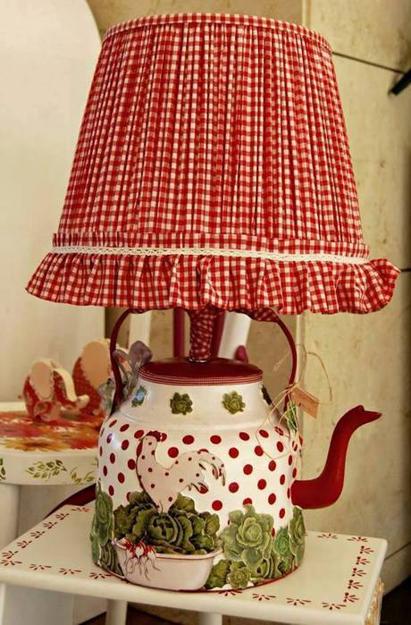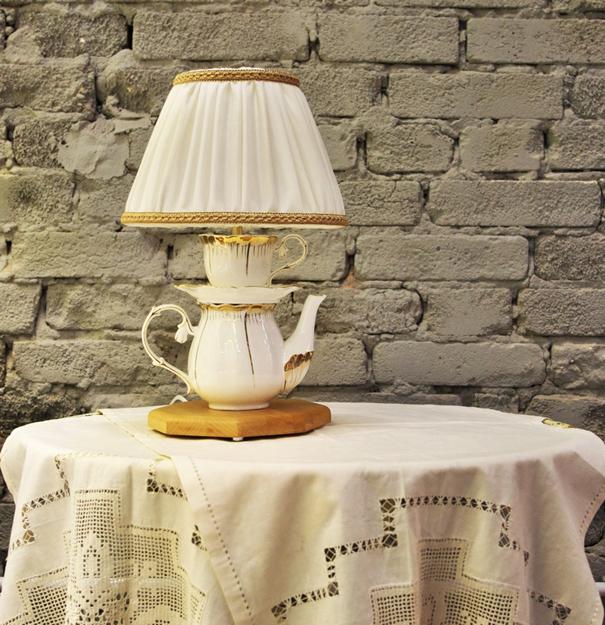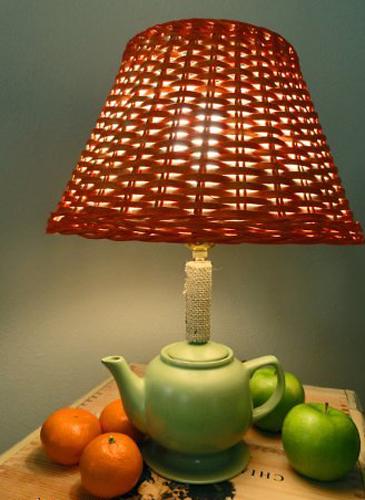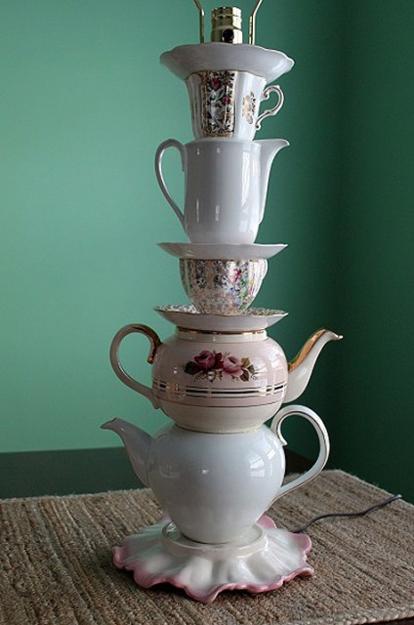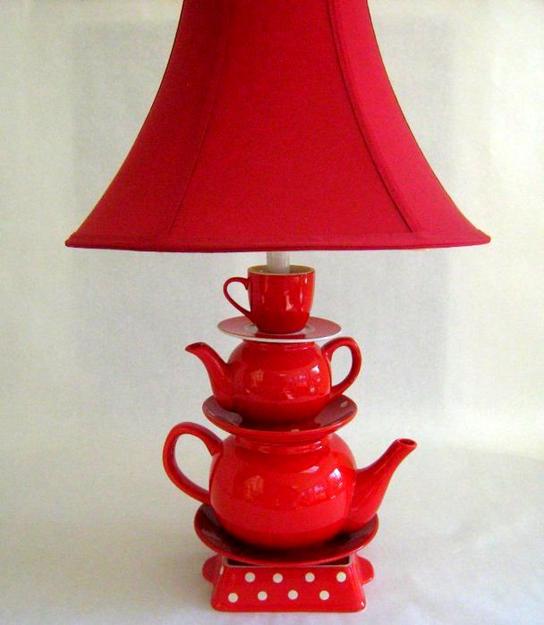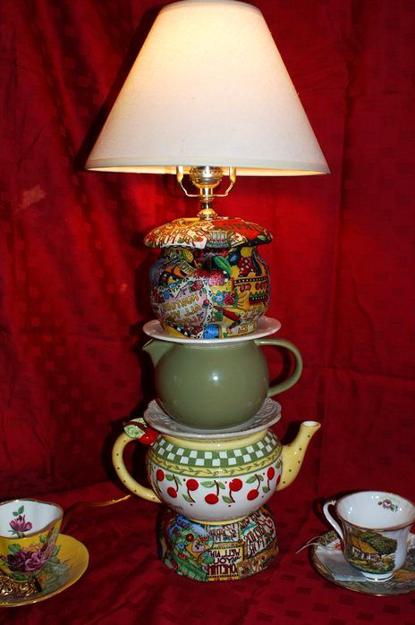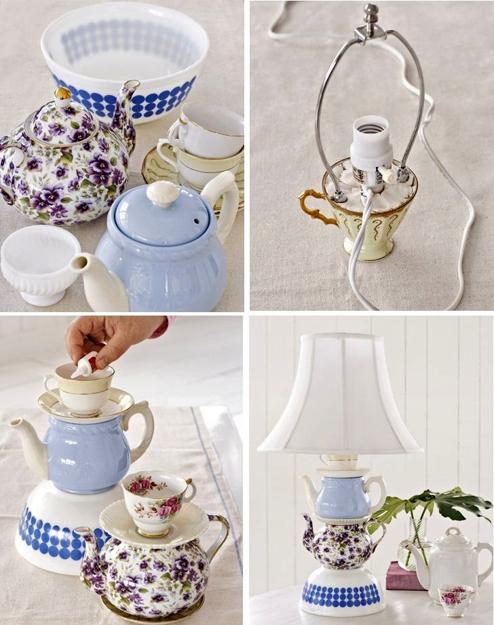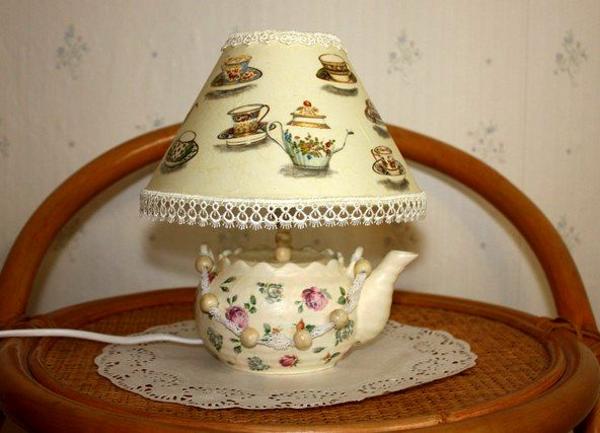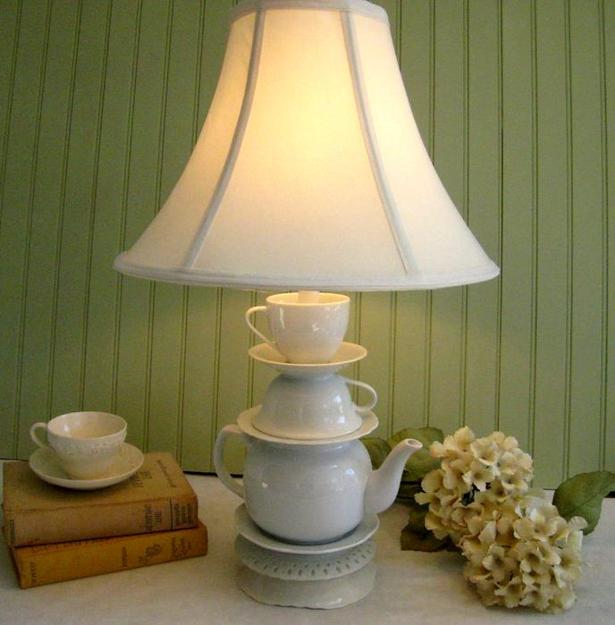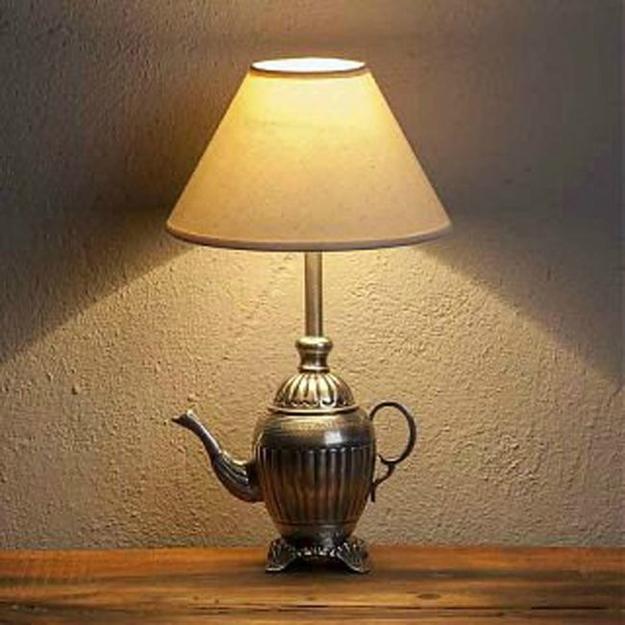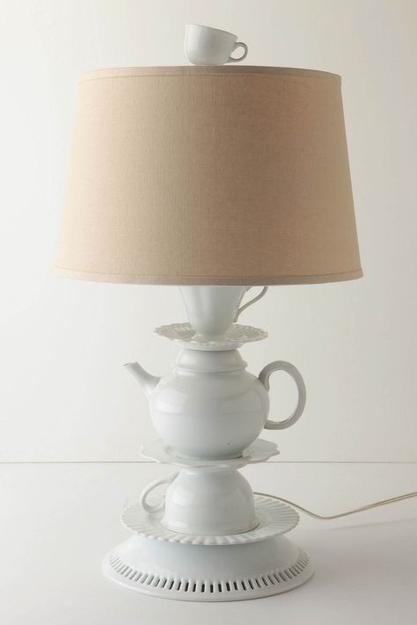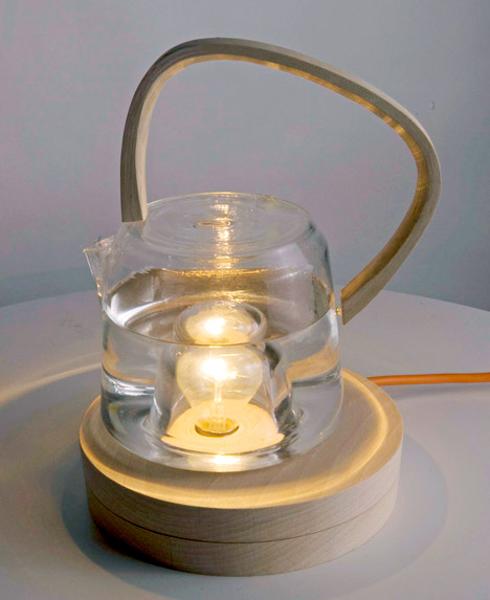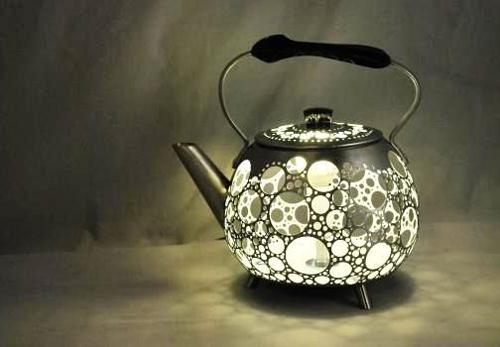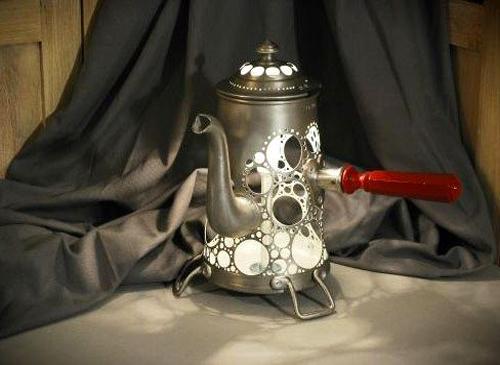 Teapot hanging lamps and chandeliers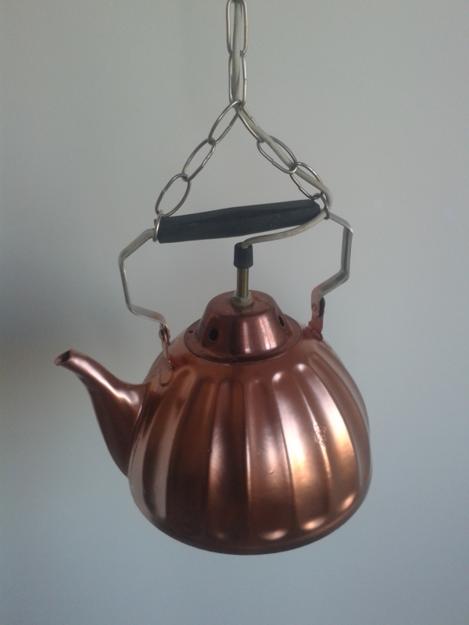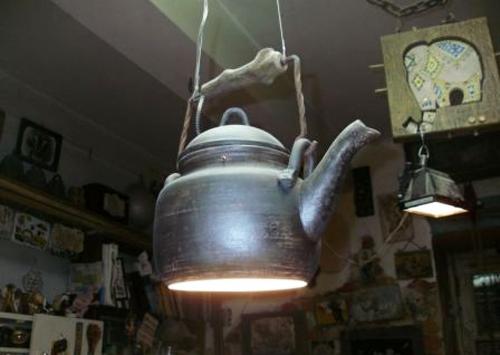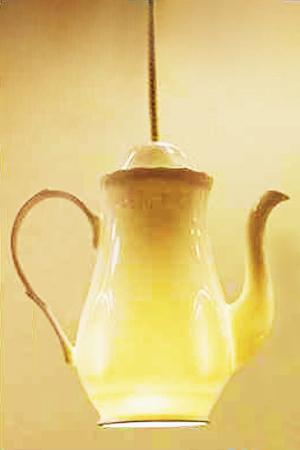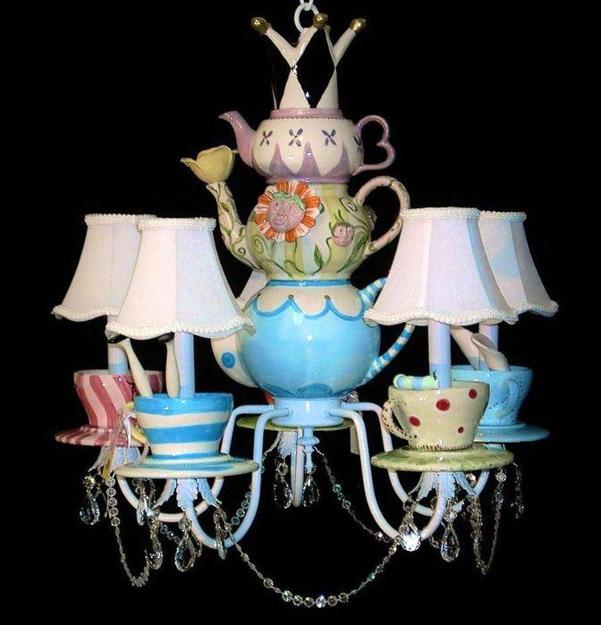 by Ena Russ
last updated: 23.10.2016