21 Unique Lighting Design Ideas Recycling Tableware and Kitchen Utensils into Lighting Fixtures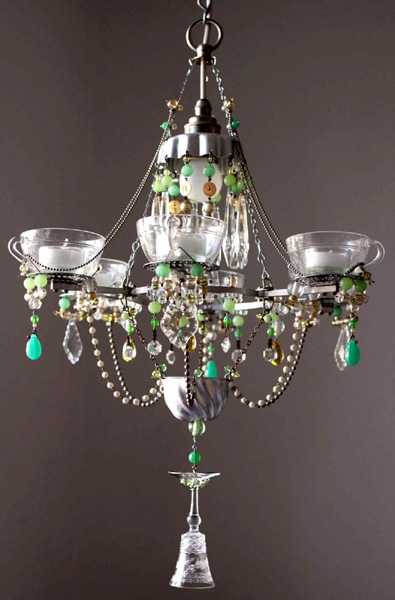 cheap decorations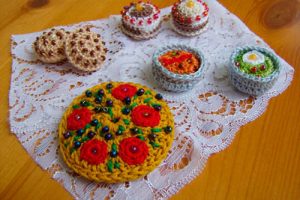 Recycling ideas that turn clutter into impressive and unique lighting fixtures look truly amazing. 10 unusual lighting designs prove that creativity is boundless. Metal and wooden spoons, folks and knives, combined with miss-matched porcelain cups can make stunning centerpieces which are also functional lighting fixtures.
Creative and unusual lighting fixtures made with flatware, kitchen utensils, mugs and tea cups are an innovative alternative to lacking interest chandeliers and ceiling lights. Handmade lighting ideas add personality to interior decorating while helping to declutter rooms and storage spaces.
Unique lighting fixtures, adorned with layers of spoons, folks, knives and tea cups look striking. Easy to make decorations, these lighting fixtures dramatically transform interior design and create surprising, eye-catching and very artistic centerpieces.
Creative handmade chandeliers recycling tableware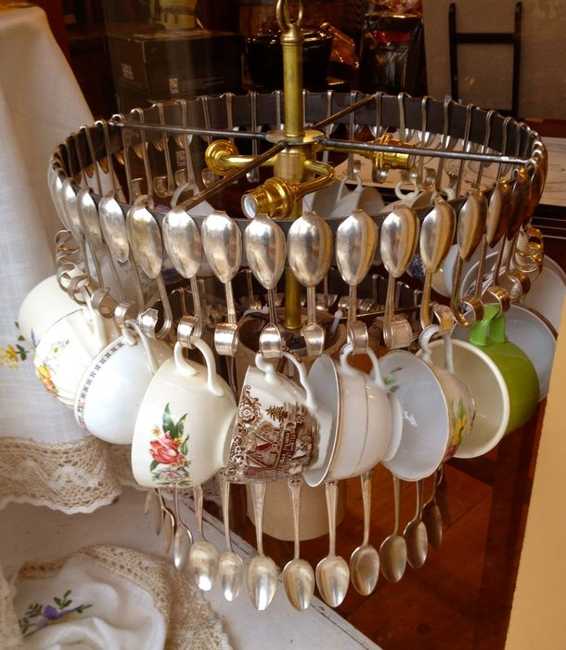 All these flatware pieces are fixed to a carcass made of wooden, plastic or metal rings. Simple lighting design ideas look very youthful, playful and eclectic, bringing creative energy into interior decorating and making statements.
Bike wheel frames and embroidery rings can be used for creating these unique lighting fixtures. Resourcefulness and a sense of style turn flatware into an extravagant, but very personal lighting design for one-of-a-kind interior decorating.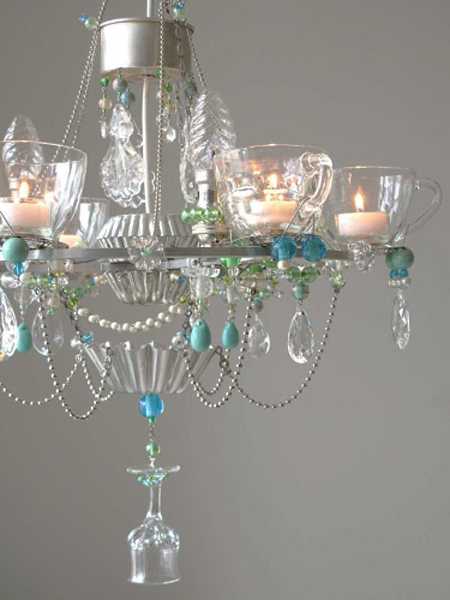 The chandeliers and ceiling lights can be made in different sizes. Layers add dimension to lighting design and create unusual interior decorating with dramatic lighting ideas and mysterious shadows.
Unique lighting design ideas
Striking step ladder chandeliers bring unique lighting fixtures into interior decorating
Unique driftwood chandelier bringing coastal chic into modern interiors
Modern chandelier design trends
Amazing contemporary lighting design with indoor plants growing upside down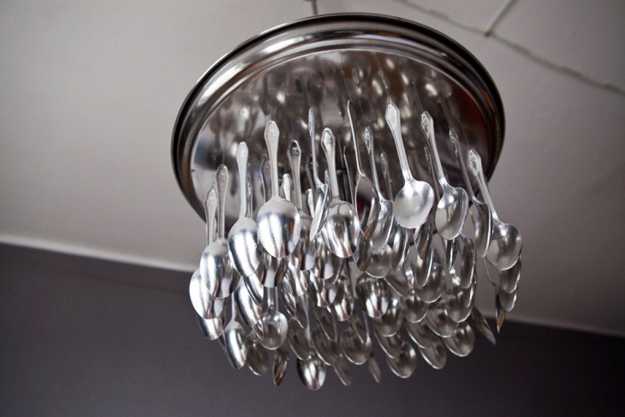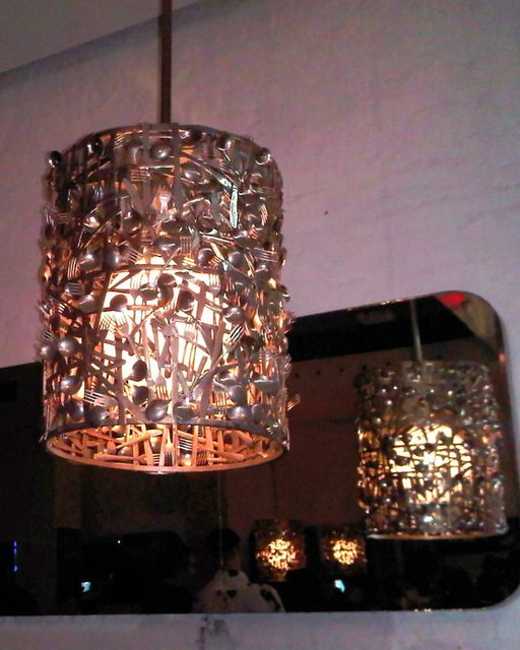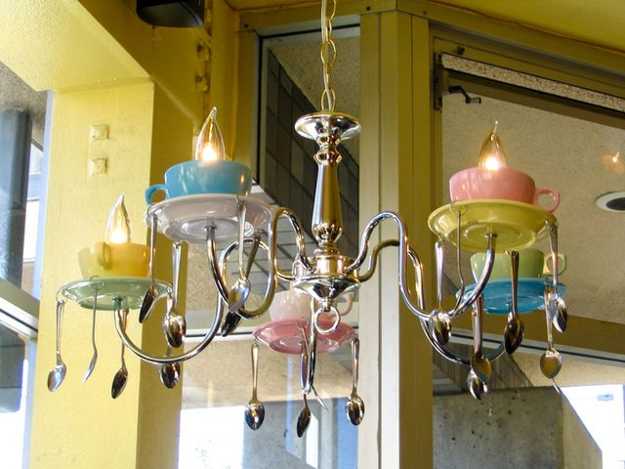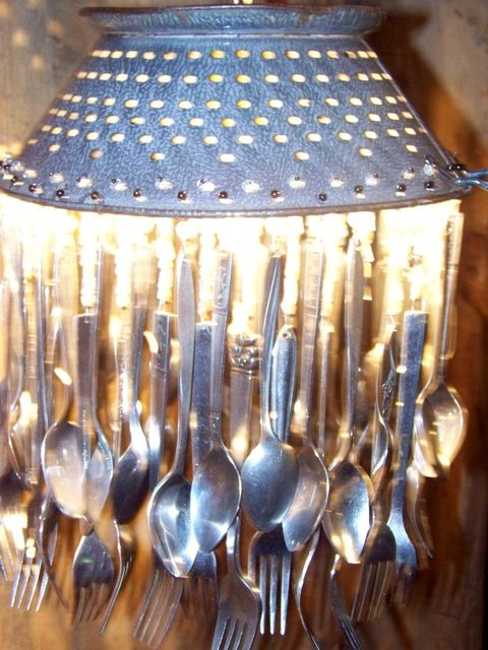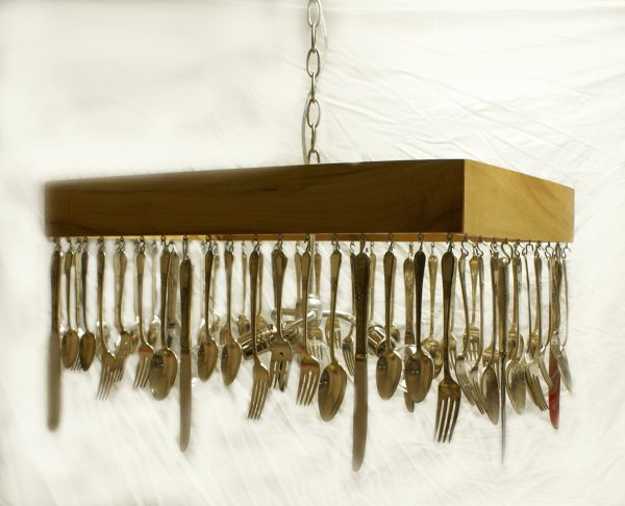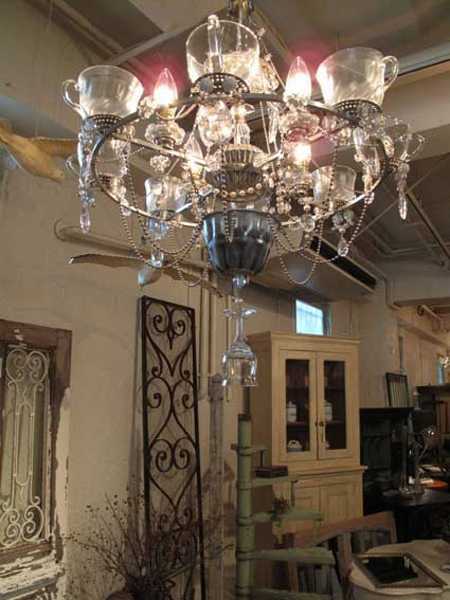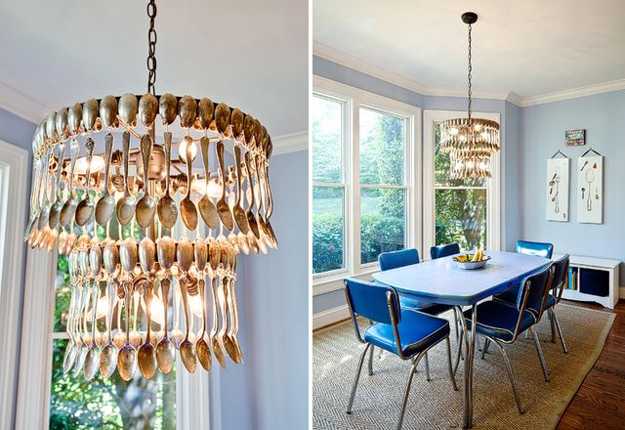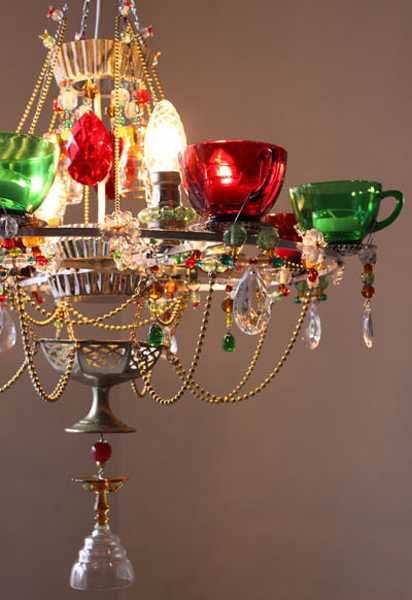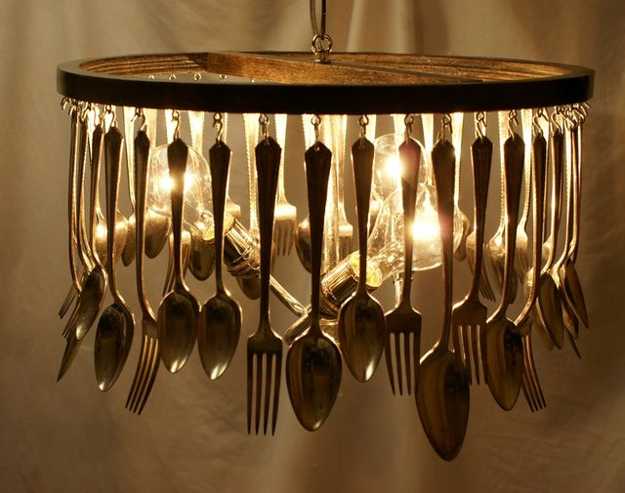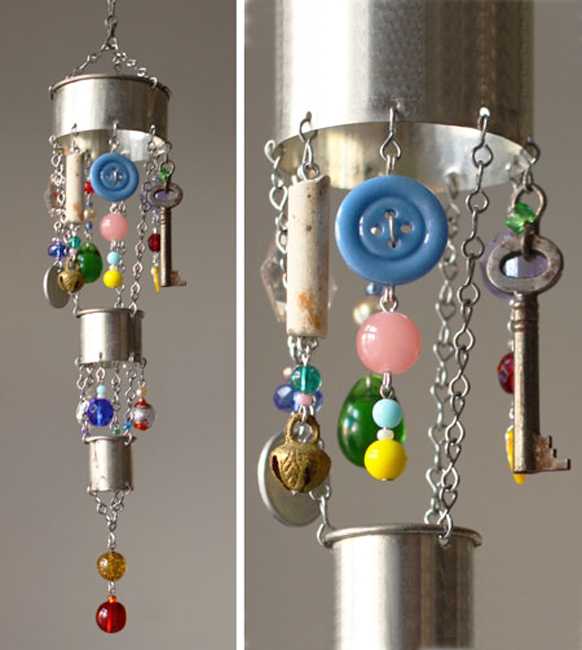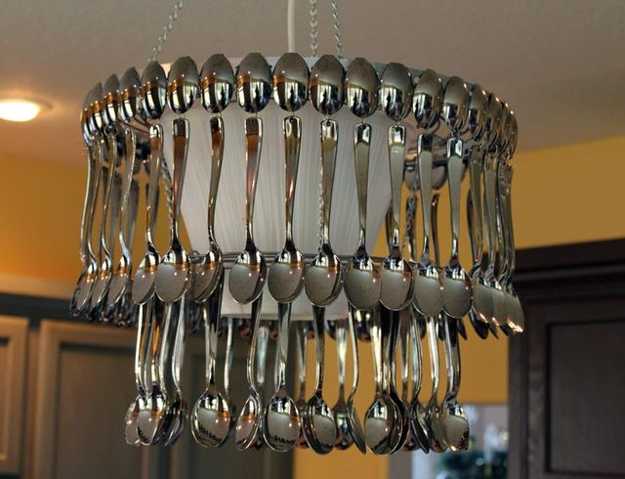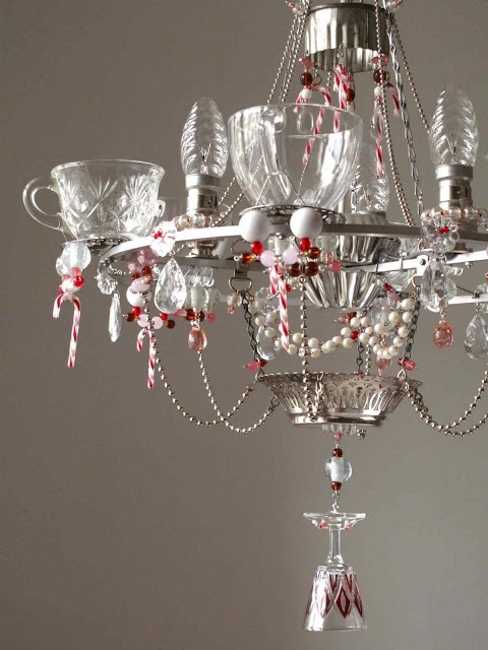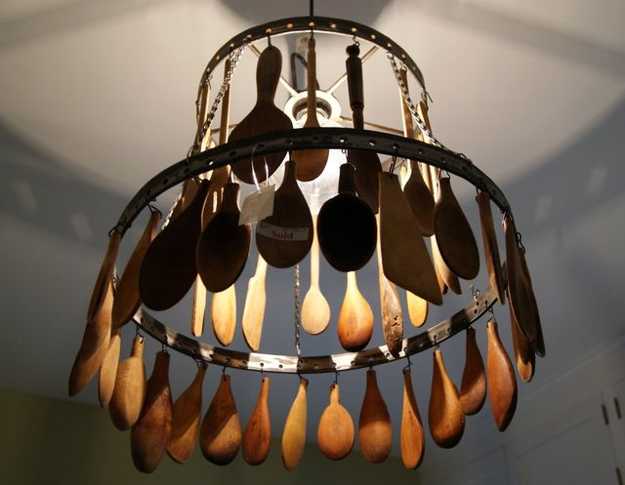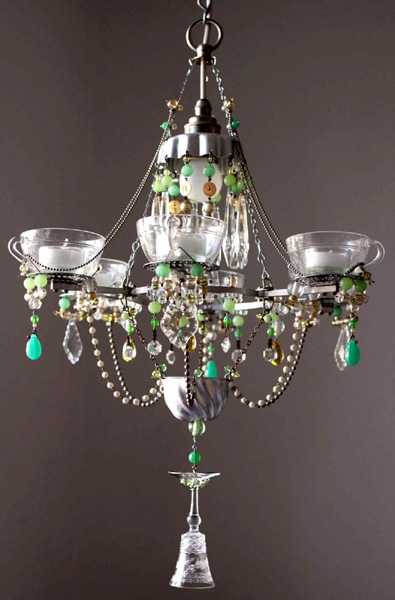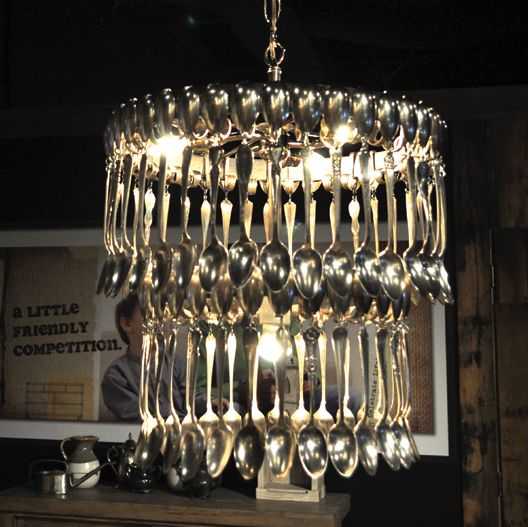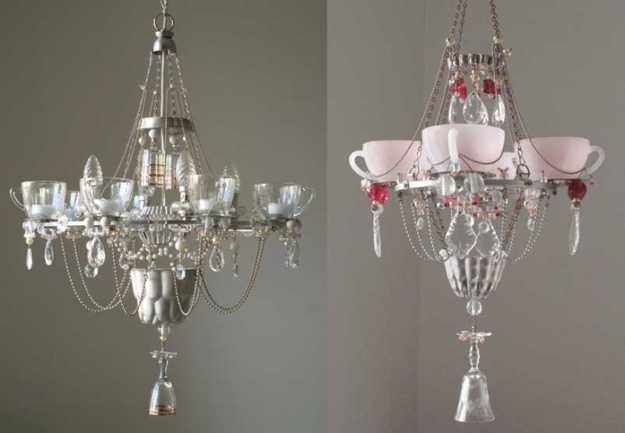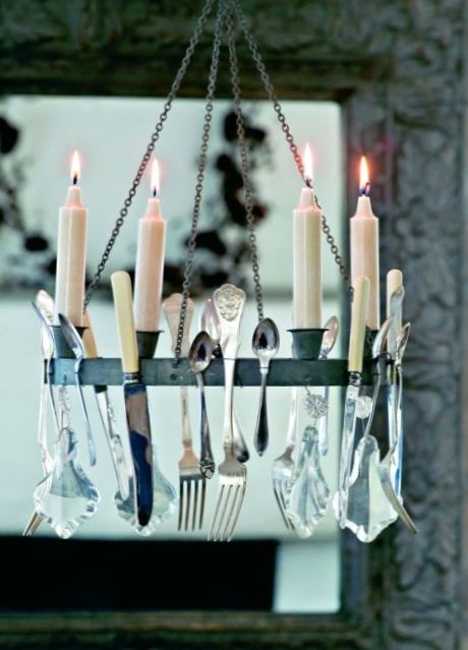 More from lighting design

Modern bathroom design trends bring beautiful tub forms, colorful sinks, and beautiful, fine materials that reflect advanced technologies. Colorful bathroom sinks,...
and enjoy free articles sent to your inbox