25 Metal Gazebo Designs and Great Outdoor Furniture Placement Ideas

Decorating Ideas

Outdoor Living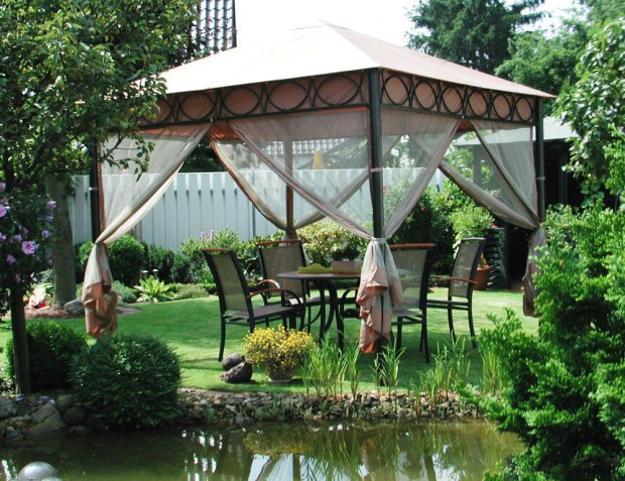 Koi fish pond and metal gazebo with fining furniture, beautiful backyard ideas
MODERN WALLPAPER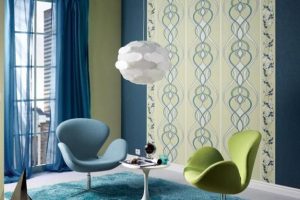 Metal gazebo designs are popular. Metal gazebo kits are high in demand because of their durability, elegant simplicity and functionality. Metal gazebo designs create beautiful and multifunctional, very durable and inviting outdoor seating areas on a lawn, protected from the sun and light rain. Good placement of a gazebo turn yards into comfortable and spectacular retreats, perfect for entertaining and relaxation.
Metal gazebo designs offer fantastic structures for outdoor home decorating. With proper care, these gazebos last for a long period of time, improving yard landscaping and bringing joy into backyard designs. Metal gazebos come in different types of metals and alloys which are used for making gazebo designs strong, practical and good looking.
Metal gazebo designs can be considered a better, more practical option that wooden gazebos. Metal gazebos are attractive, resistant to the changes in environment and have the ability to withstand harsh weather conditions, providing shelters from the dun, wind, rain or snow while requiring little maintenance.
22 porch, gazebo and patio ideas improving yard landscaping
22 beautiful built with wood or metal gazebo designs
Metal gazebo designs and placement ideas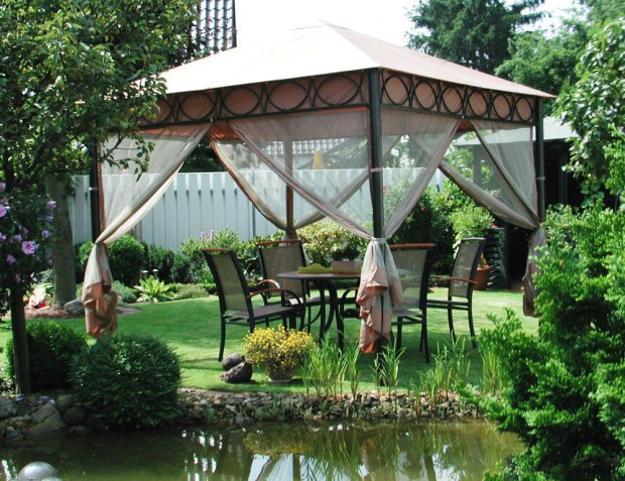 Seating arrangements can be made easily under the gazebo. These outdoor seating areas can be created with comfortable furniture for gatherings, entertaining and romantic dining. Metal gazebos look very inviting with outdoor sofas, tables and chairs.
Nice views, fish ponds, lakes, water fountains, waterfalls or beautiful flower beds, lush greenery and panoramic landscaping add pleasure to spending time in gazebos which are ideal places to relax and have fun all year around.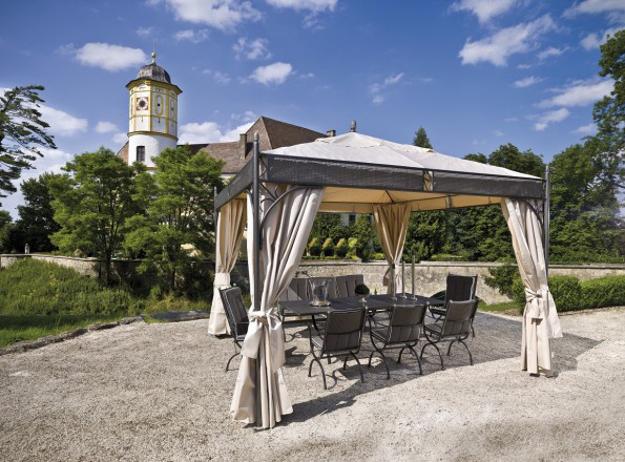 Metal gazebos are easy to assemble. Choosing an attractive spot for its placement where you can enjoy any type of weather is an important element of comfortable yard landscaping. A cozy corners in a garden with a Green fence is a wonderful spot for gazebo placement. Green lawns and decks with beautiful views of green hills and forest, a swimming pool, lake or sea are other great gazebo placement ideas.
Unusual wooden gazebo design adding contemporary vibe to backyard landscaping
DIY wooden gazebo designs and decorating ideas
Good placement and pleasant, comfortable and inviting gazebo decorating increase the fun of using these structures. Metal gazebo designs adorned with curtains and outdoor lights are charming. Outdoor heaters and blooming flower boxes or pots add comfort and aesthetic appeal to gazebo designs and improve the functionality of yard landscaping with pleasant details.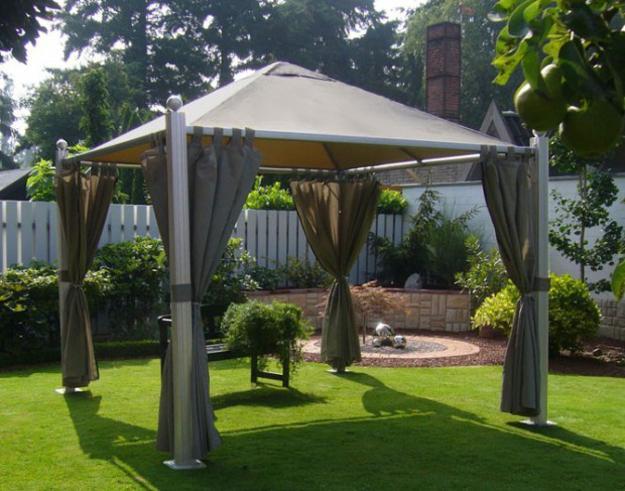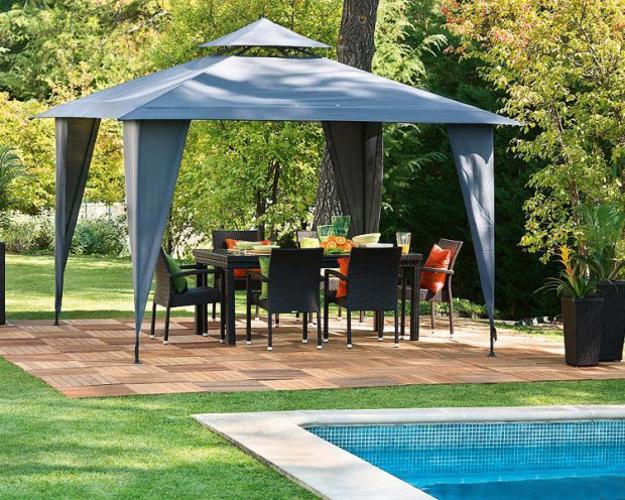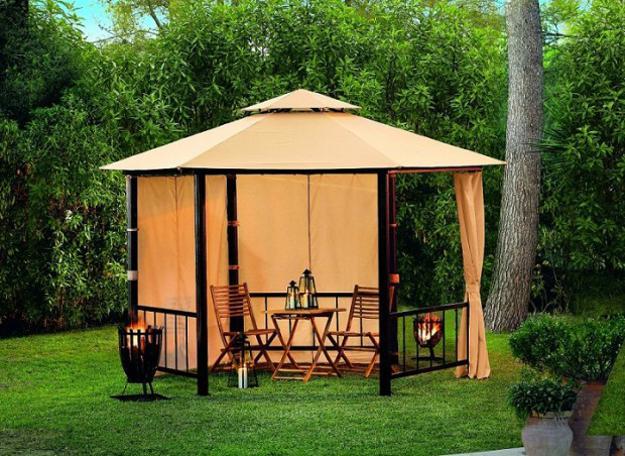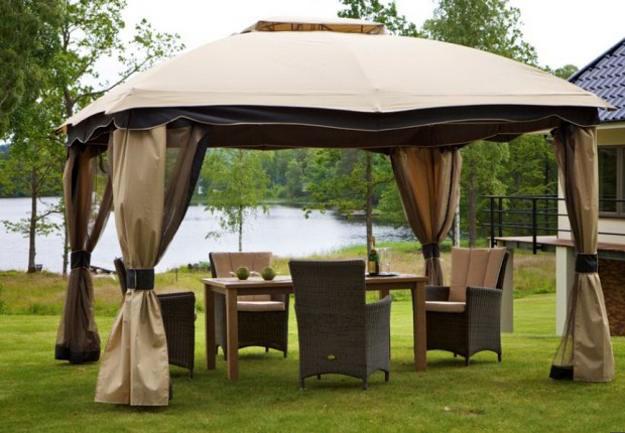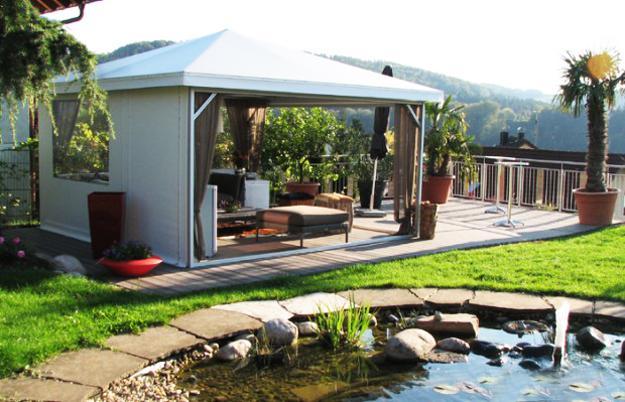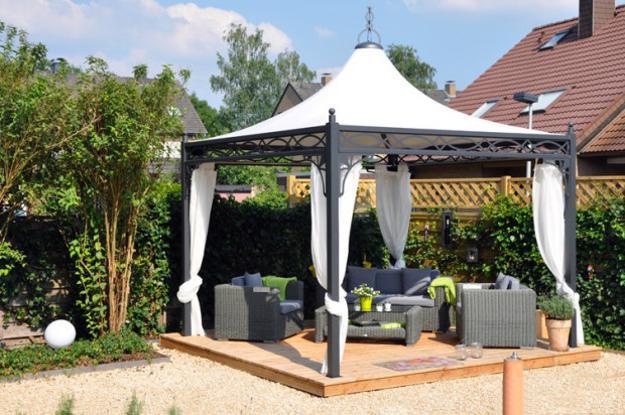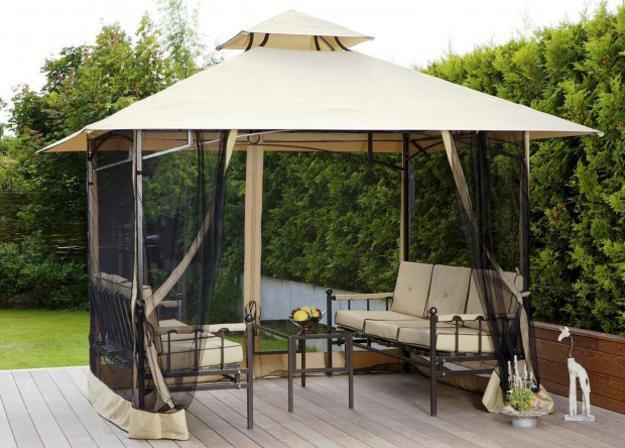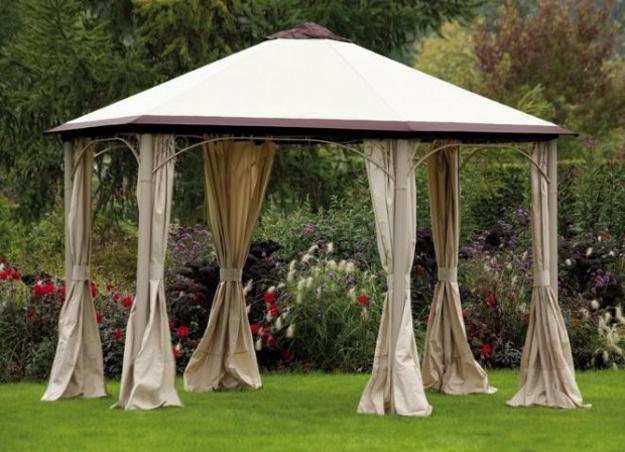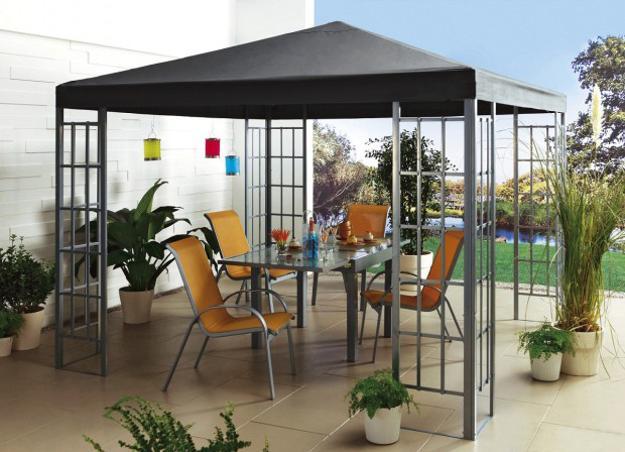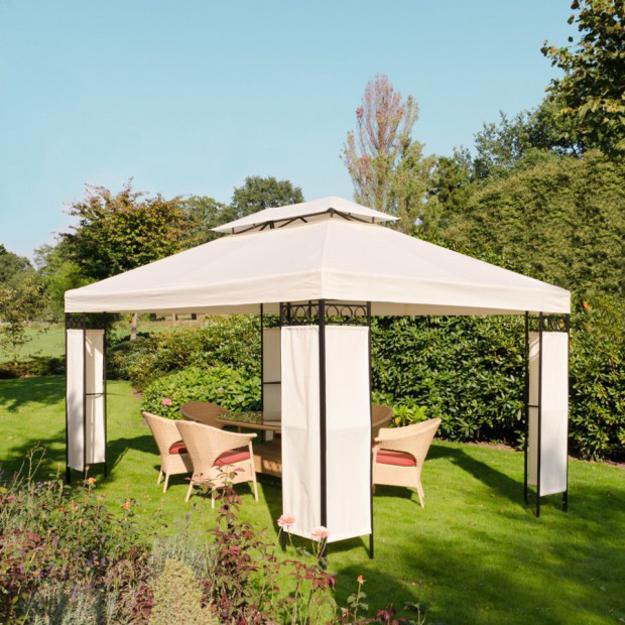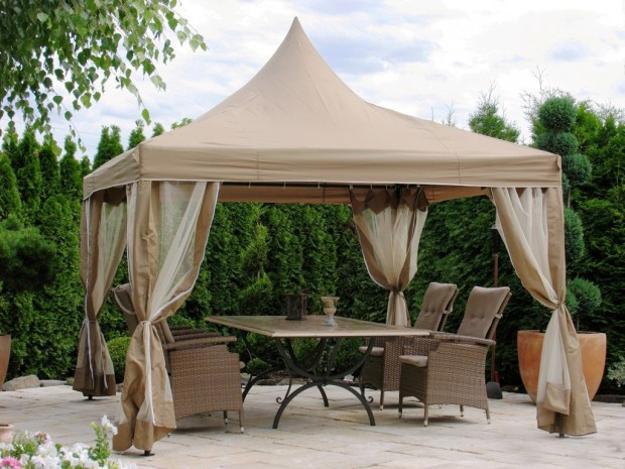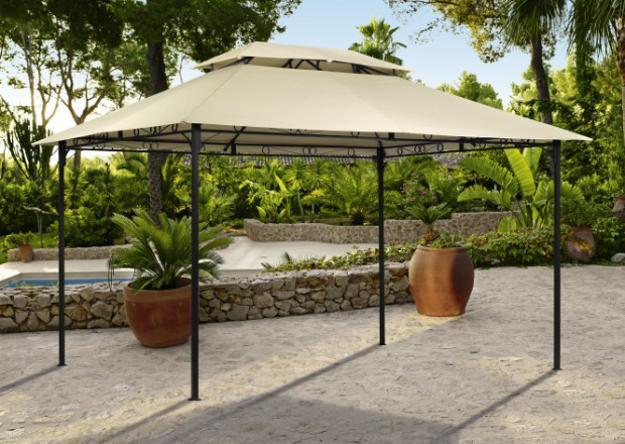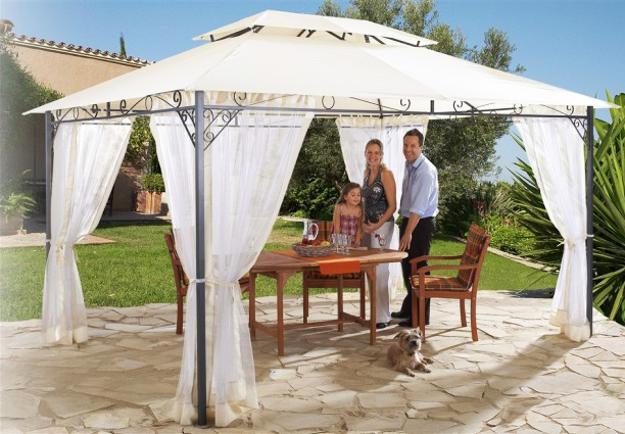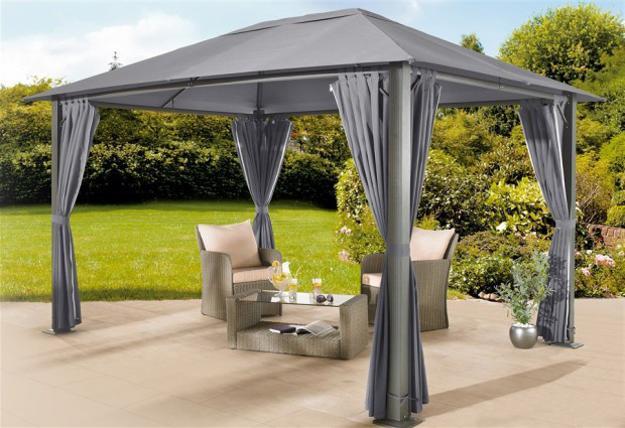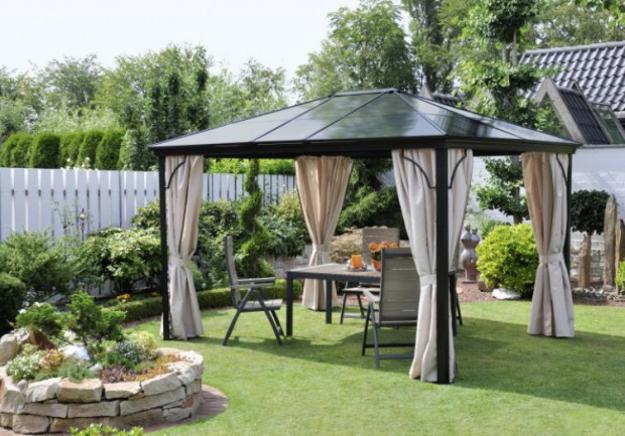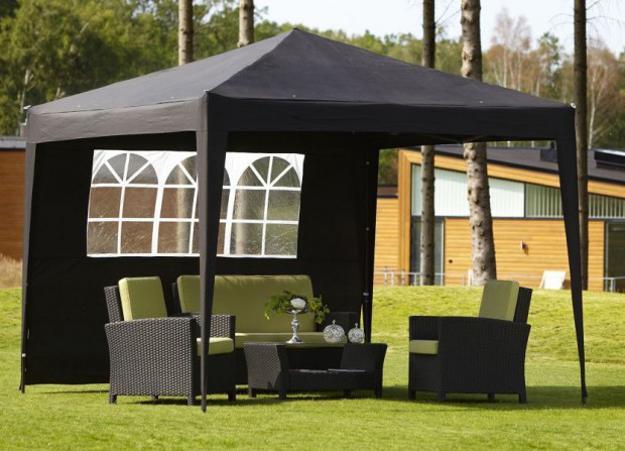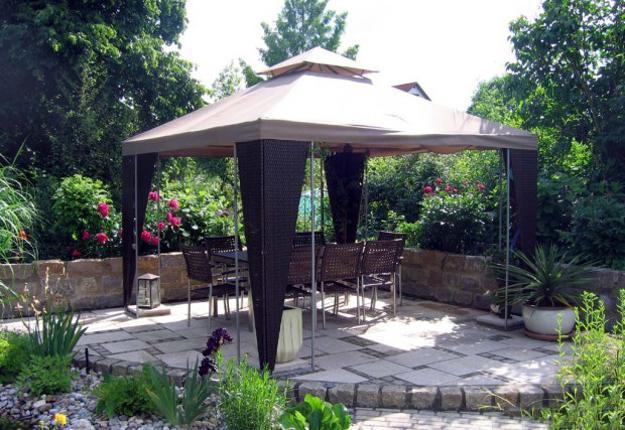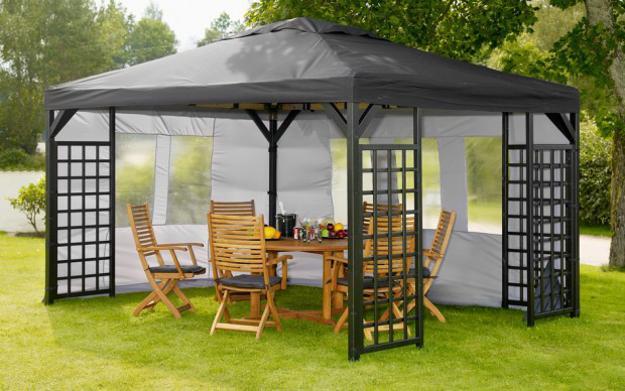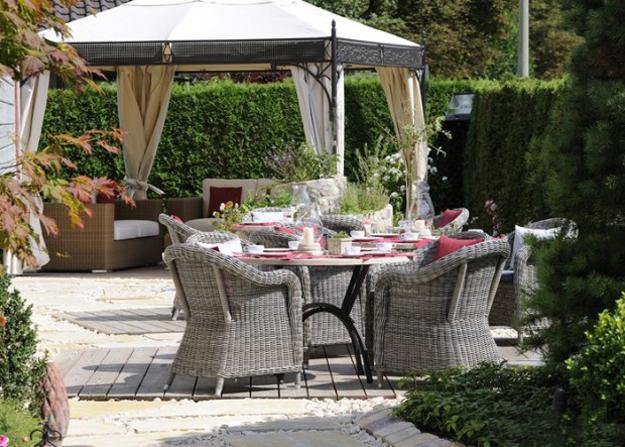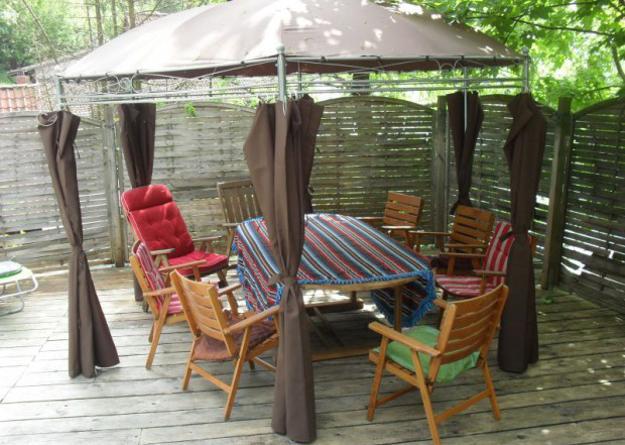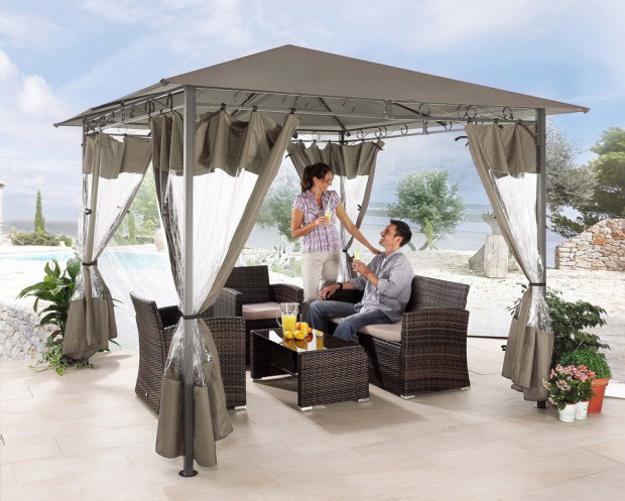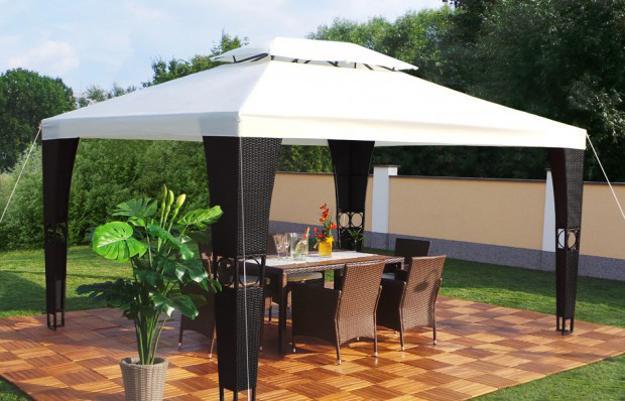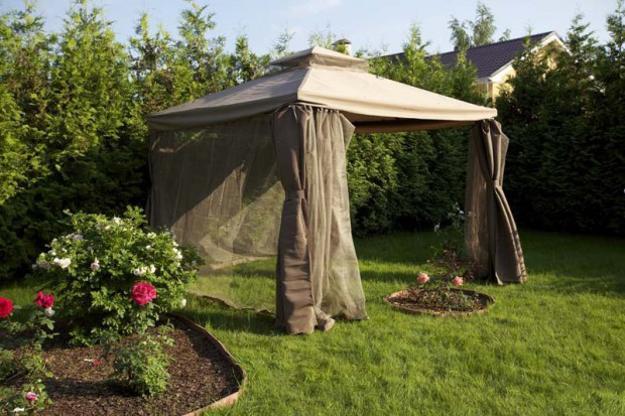 Winter backyard landscaping is about designing peaceful and beautiful outdoor spaces that celebrate natural beauty and provide a habitat to protect...
and enjoy free articles sent to your inbox