Glowing Tableware, Sake Drinking Glasses with LED lights

Decorating Ideas

Dining Room

Furniture Accessories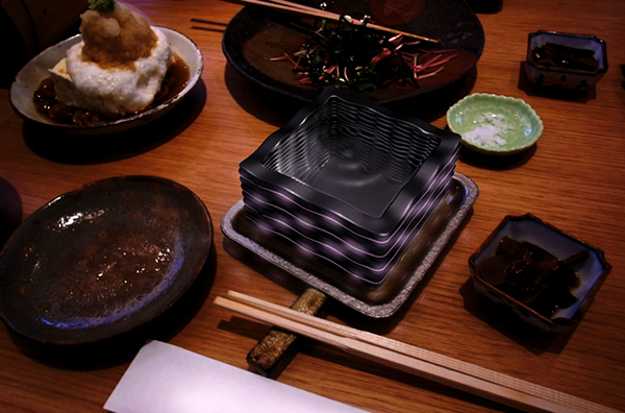 decorating with glass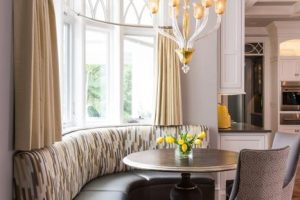 Glowing glasses add more fun and meaning to traditional sake drinking ritual. Japanese sake glasses should never be empty while guests are visiting Japanese homes, which is a challenging task. It is a manner to pour glasses before they become empty. Creative new glowing tableware helps to see if the glasses are full or empty.
Masuzake glasses look stylish and very decorative, blending a modern glowing trend with old traditions into elegant and functional design. The unique glasses start to glow bright as soon as the alcoholic drink poured into them. Beautiful and practical, square-shaped drinking glasses have a wonderful look and novelty value.
Stackable glasses are convenient and space saving. Masuzake drinking glasses from designers Jongmoo Lee и Taehwan Kim, won the Bronze award at Koizumi International Lighting Design competition, showing their gorgeous glowing design.
Modern tableware with LED lights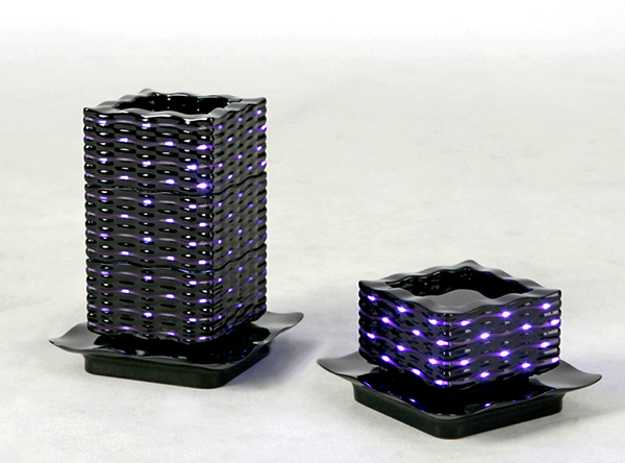 Glowing in the dark Japanese drinking glasses create a festive, interesting and cozy atmosphere, just like tea candles, adding a romantic feel to the traditional ritual.
Masuzake glasses are made of colored glass and feature LED lights that create gorgeous glowing loops adding a decorative detail to table decor. Dark glasses are empty glasses, sending a message that is it time to add some alcohol into the glass.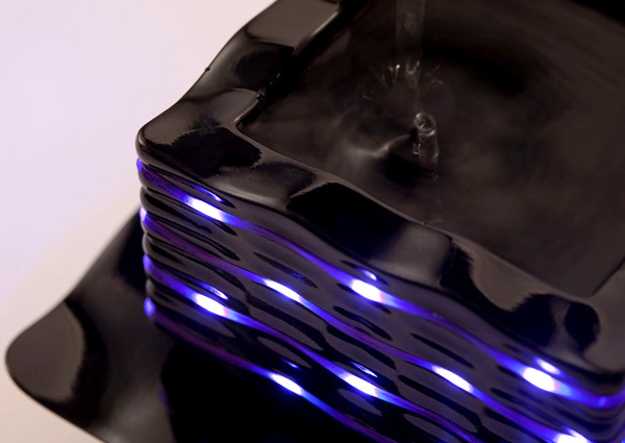 Also LED lights show the alcohol level in the glass, allowing Japanese people to relax with guests and make the ancient Japanese drinking tradition more meaningful.
Glowing furniture design idea from the ocean floor
Changing color, glow in the dark trend in modern furniture
Contemporary ceiling designs with LED lights
Modern lighting fixtures and unique furniture with LED lights, stunning home furnishings
It would be nice to use similar vessels with LED lights ad vases for flowers, always knowing when the water level is too low to keep them fresh….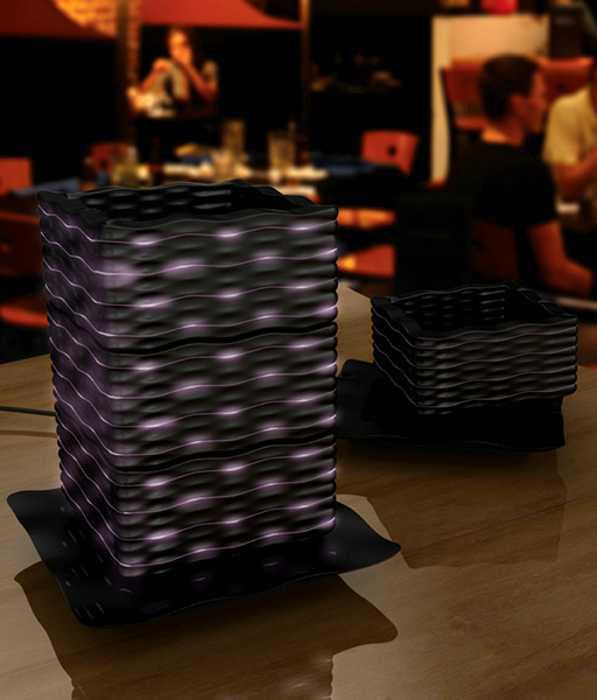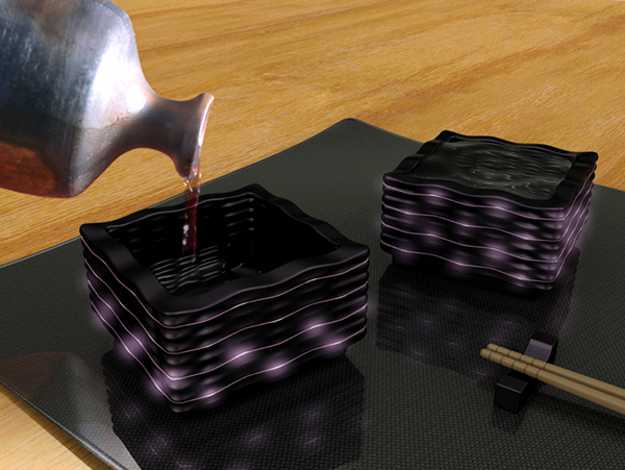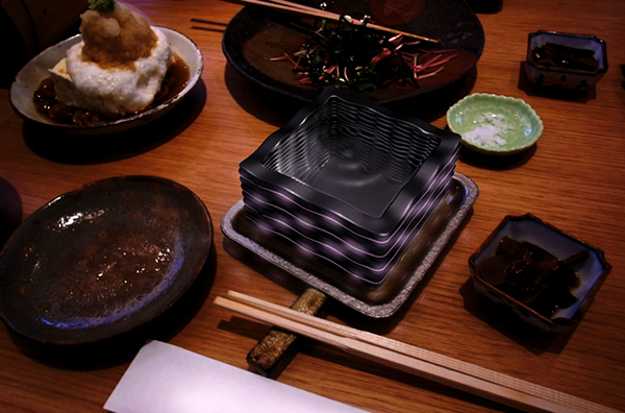 Warm metal accents are easy to incorporate into modern kitchen designs. Metal lamps, hardware, metal tiles, elements of kitchen designs will...
and enjoy free articles sent to your inbox