Green Accent Wall Design and Color Changing Lighting Add Personality to Minimalist Apartment Ideas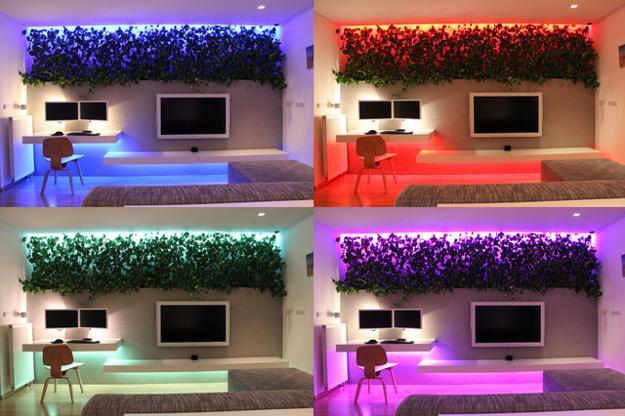 Bright color changing lighting design ideas for apartment decorating
Bright green wall design and changing color lighting design added by architect Rudolph Lesnak to contemporary  apartment ideas create unique and stylish living spaces with strong personality. This modern apartment is located in Bratislava and shows off the blend of creative contemporary lighting design with the simplicity of the minimalist style.
Changing color lighting design adds interest and excitement to contemporary apartment ideas, creating comfortable living spaces with a retro touch and youthful feel. Custom made furniture pieces, bright white decorating and color changing lighting design work well together with living wall design created with live green plants.
Clean lines and simple geometric shapes, white and gray color tones, multifunctional furniture and unique lighting create bright and fresh contemporary living spaces with plenty of storage. The modern lighting design is an integral part of apartment decorating, offering easy ways to alter colors while saving energy with halogen lights and LED strips.
Color changing lighting design and indoor plants for apartment decorating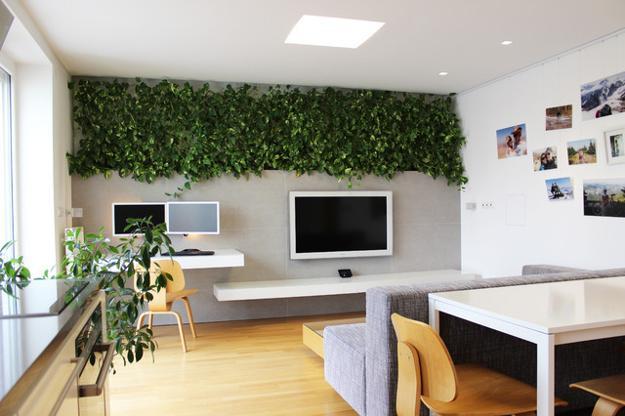 Live green plants add natural feel and unique texture to this interesting wall design, creating a positive effect, adding a pleasant accent to simple apartment ideas and contemporary materials. THe live wall design connect living spaces to the nature, beautifying and balancing modern interior design.
Indoor plants get natural light from a window. They grown in hydroponic cells, which filled with granules of clay. These indoor plants do not require any special care, just add a gorgeous wall design to modern apartment ideas.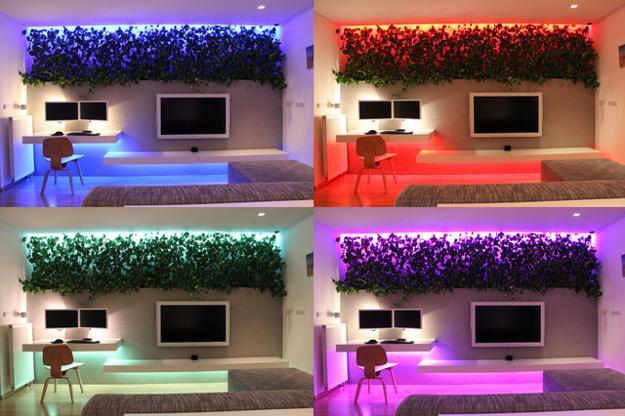 Matte and shiny contemporary kitchen cabinets with built-in appliances blend with light neutral colors. The kitchen features a multimedia center hidden in the central cabinet. All appliances and devices can be controlled from any corner of the room. Space saving sectional furniture piece works as a living room sofa and also doubles as a guest bed.
Interior design with color changing lighting
Interactive furniture design idea, color changing trends
Color changing sofa, glow in the dark furniture design trends
Frosted glass screen hides a modern toilet and bidet in bathroom. Heated bathroom floor and elegant tile design in gray color create luxurious and beautiful bathroom design in minimalist style, enhancing apartment ideas and adding another comfortable space to this modern home interiors.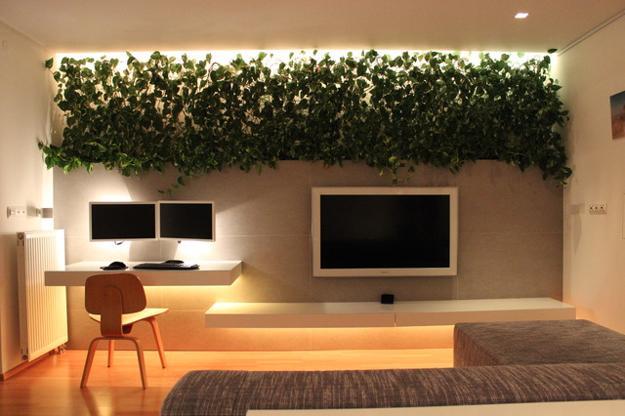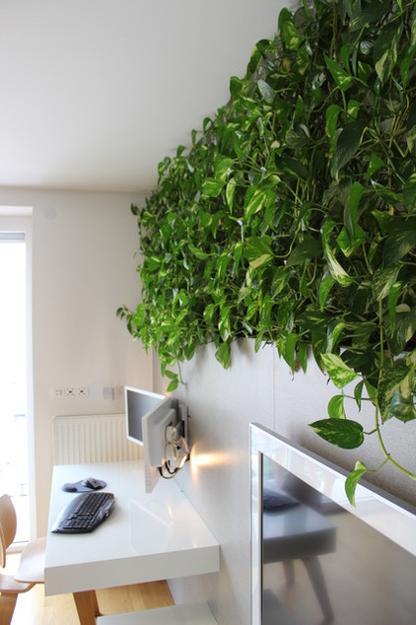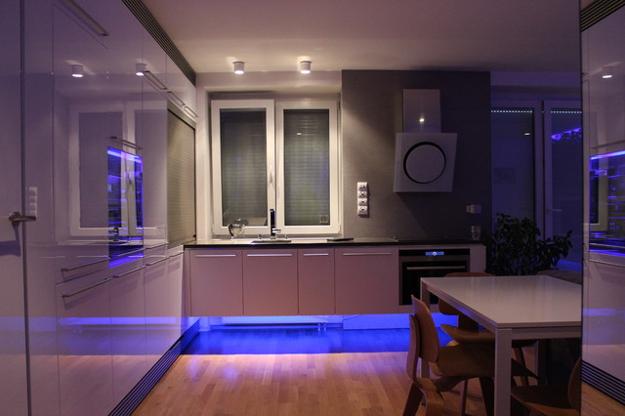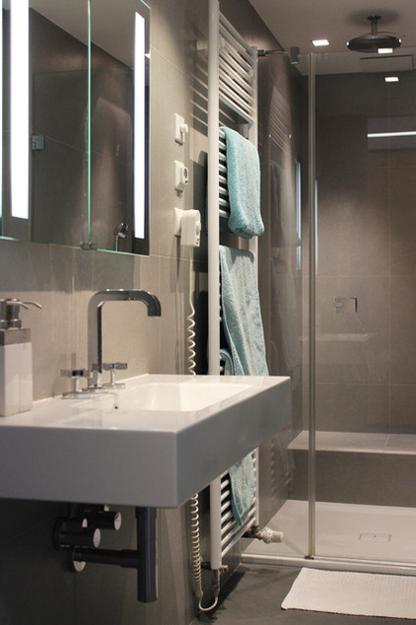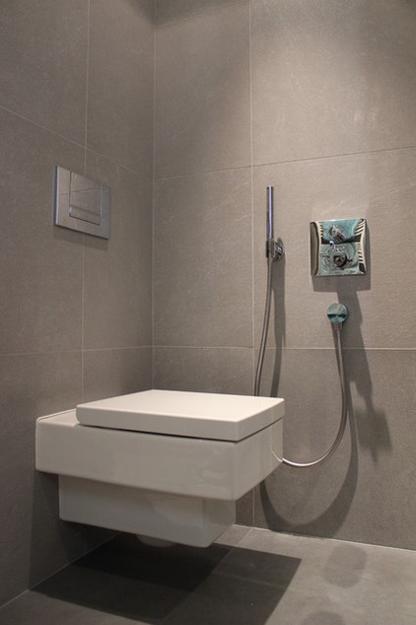 More from lighting design

Modern lighting fixtures are functional and beautiful elements of room decorating. Creative or traditional lights can make or break your space...