25 Beautiful Kitchen Decor Ideas Bringing Modern Wallpaper Patterns and Colors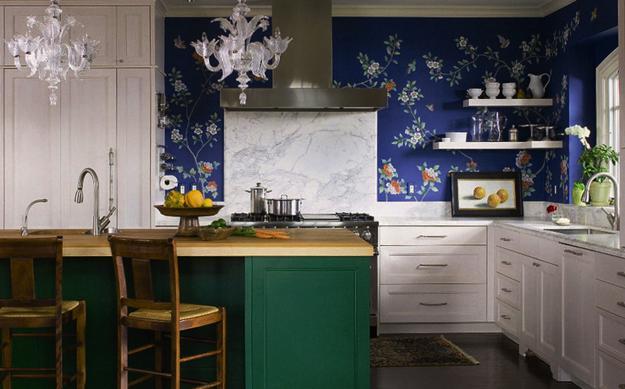 Floral wallpaper in blue color for modern kitchen decorating
DECORATING SMALL APARTMENTS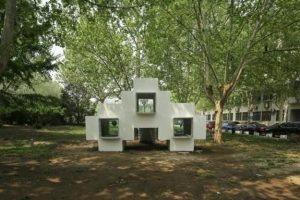 Modern wallpaper patterns and colors help create beautiful kitchen decor. Modern wallpaper is a versatile wall decor idea, suitable for contemporary, ethnic or classic kitchen designs. Lushome brings a collection of colorful and beautiful kitchen walls brighten up with modern wallpaper patterns.
Modern wallpaper is a creative way to bring patterns and colors into kitchen decor. Classic and contemporary, ethnic and retro wall paper patterns look bold and beautiful in kitchens. Accent wall design ideas, patterns and colors of beautiful wallpapers are very appealing and stylish. The right kitchen wallpaper pattern and color combination can make a huge difference.
Choosing the perfect kitchen wallpaper patterns and colors for your kitchen design, and creating spectacular accent wall decor personalize functional rooms and make a statement. Modern kitchen wallpaper, used for a single wall, create wonderful, elegant and eye-catching accent wall design and offer plenty of great options for your modern kitchen decor.
20 modern kitchen decorating with stylish patterns and colors
Kitchen decor ideas with beautiful wallpapers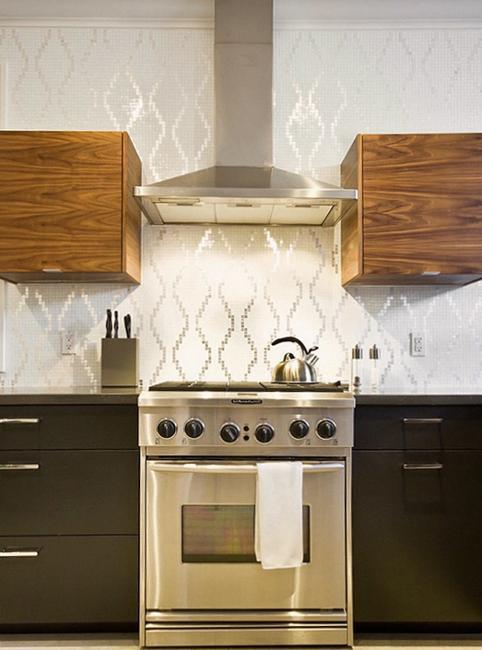 Finding the right kitchen wallpaper for your home will improve kitchen design and give a fresh touch to kitchen decor by adding spectacular accent wall decoration.
There are ample of choices of modern wallpaper patterns and colors for kitchen decorating, but it is easy to celect the perfect wallpaper designs for your home when you step back and think about your kitchen decor style, your favorite decoration patterns, colors and your own personality.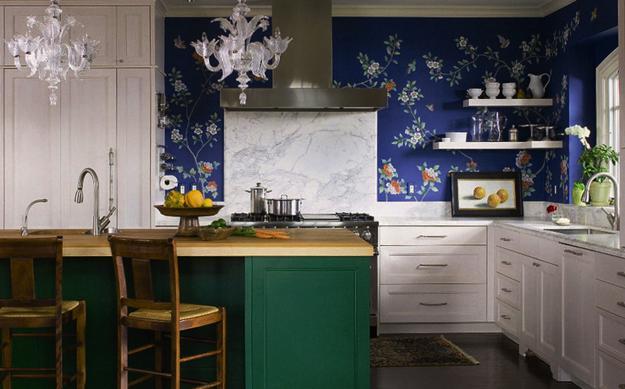 A contemporary, cutting edge kitchen design style calls for quiet colors and kitchen wallpaper patterns with clean lines. The kitchen wallpaper should provide a nice background for beautiful kitchen design in contemporary style. Classic kitchen decor can be enhanced by creating a pleasant accent wall with a romantic wallpaper with flowers or retro wallpaper pattern with stripes.
Green kitchen paint colors and green wallpapers for kitchen decorating
Beautiful kitchens with accent walls created with modern wallpaper patterns allow to add unique character to your home decorating. The modern wallpaper pattern, color combination or texture allow to add stunning details to kitchen backsplashes and cabinets. Modern kitchen wallpaper patterns and colors are stylish ways to brighten up kitchen decor and add pretty accents that create contrasts with kitchen cabinets and appliances.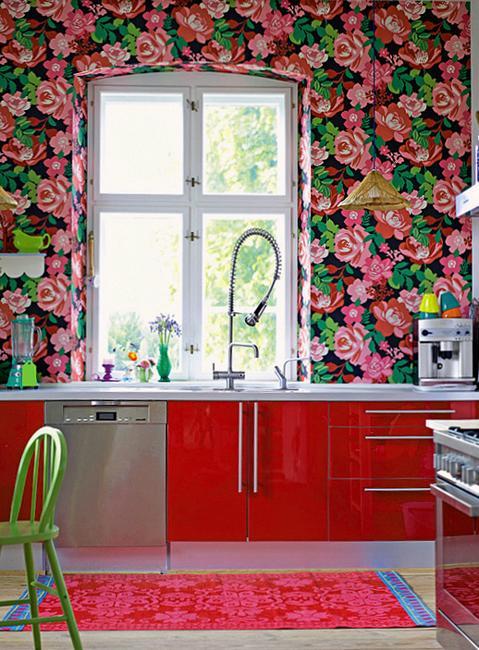 Country kitchen decor celebrates owners personality, bringing amazing colors and wallpaper patterns that style homes and create beautiful kitchens. A lot of people opt for the classic farm birds, roosters and chickens, to add some charming detail to country kitchen decor. The bright bold red colors and familiar wallpaper patterns bring warmth into country kitchen decor.
Small kitchen design, pop art and classic kitchen decorating ideas
Kitchen wallpaper patterns and colors are great tools to create unique, beautiful and modern kitchen decor. No matter if you are thinking about classic kitchen decor or contemporary kitchen decorating with a modern wallpaper pattern, you want to find the perfect kitchen wallpaper among all beautiful wallpapers that will create one-of-a-kind, attractive and unique, comfortable and modern kitchen decor and personalize your home design.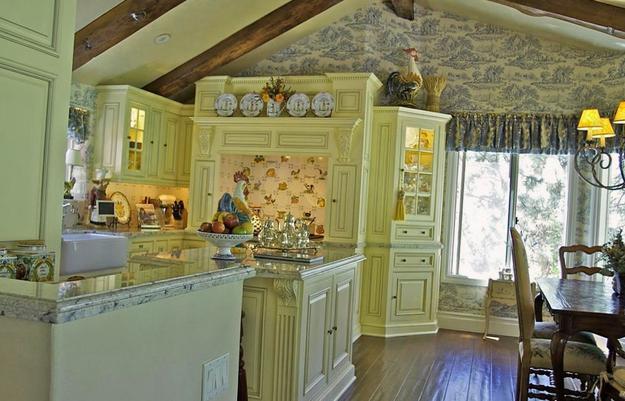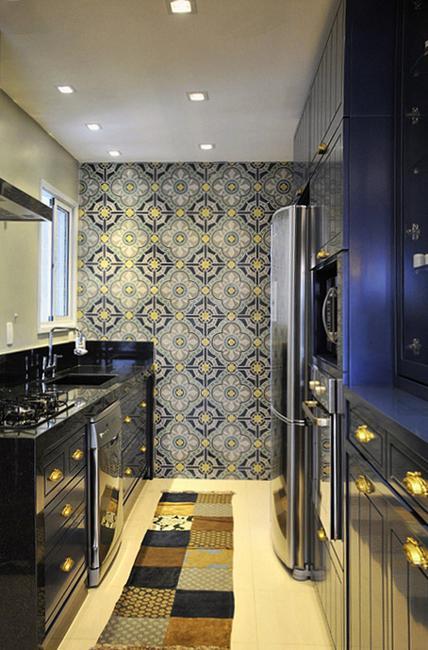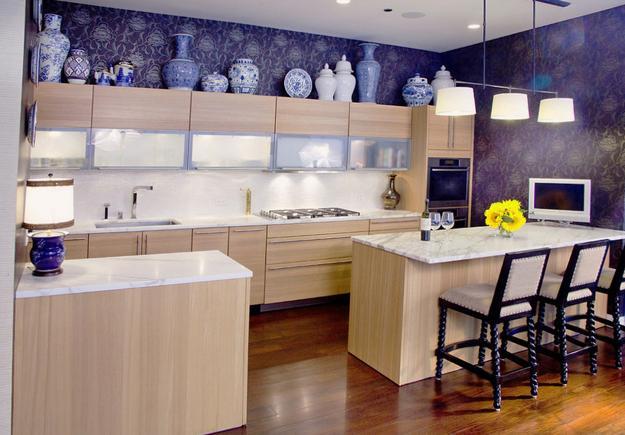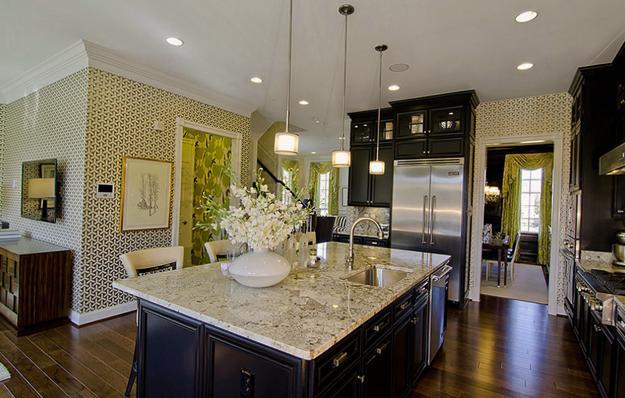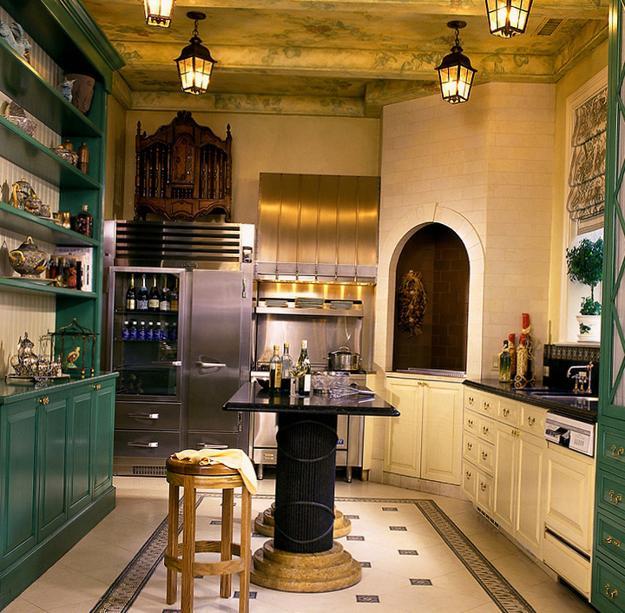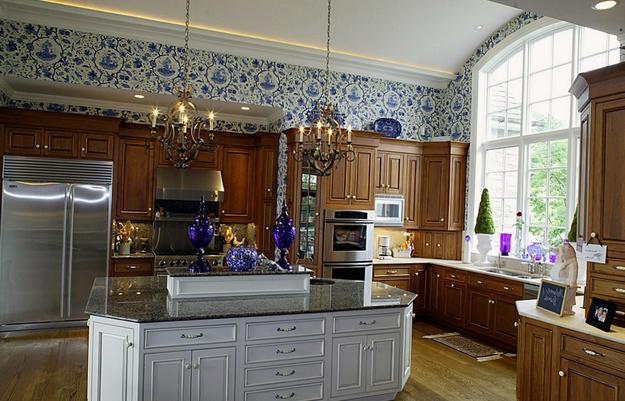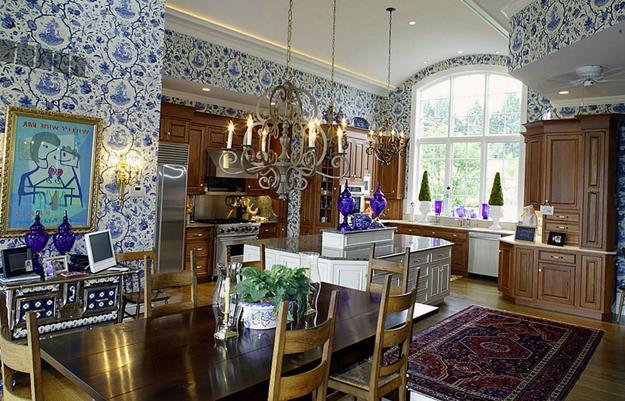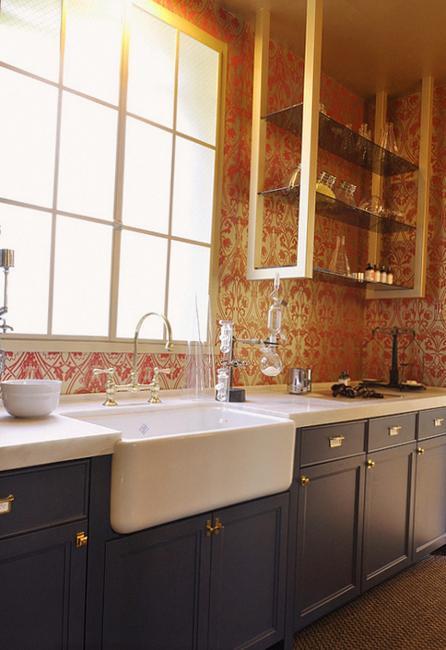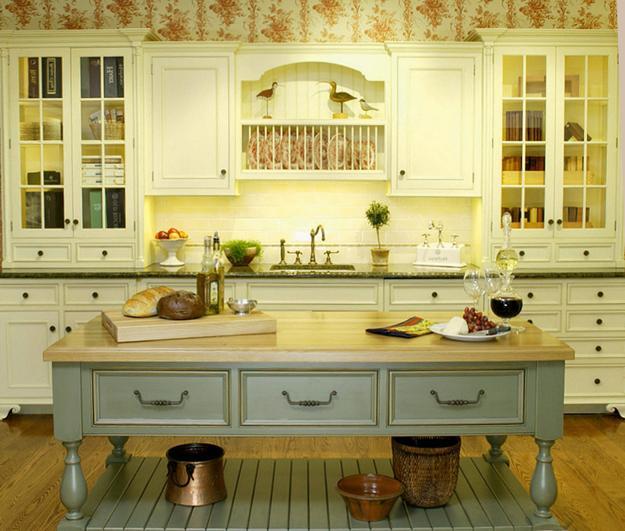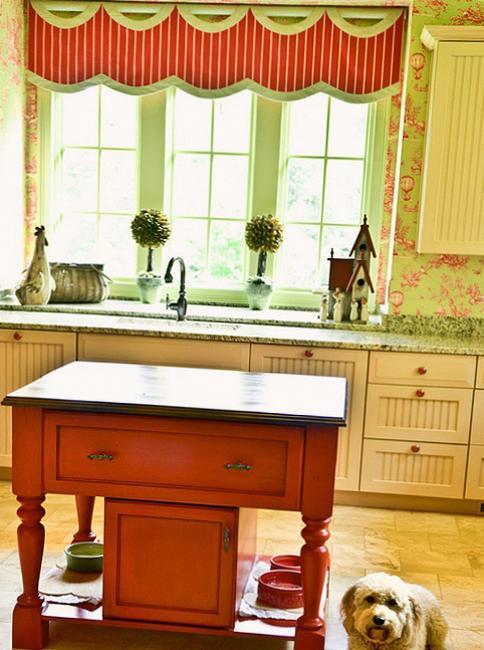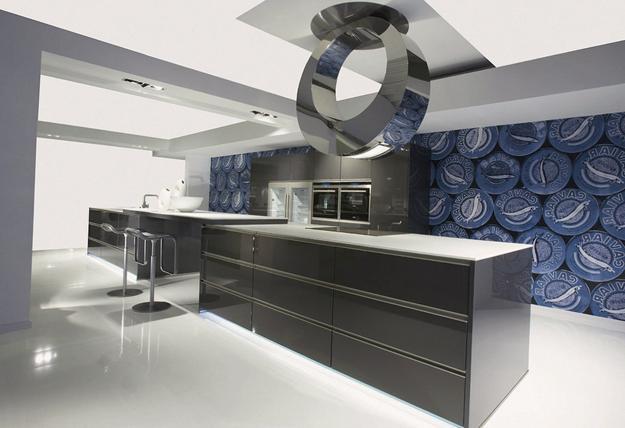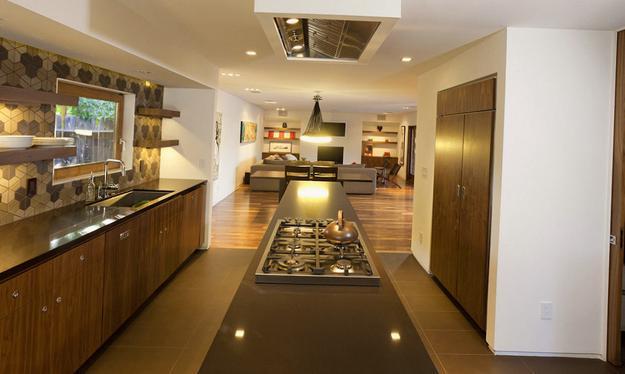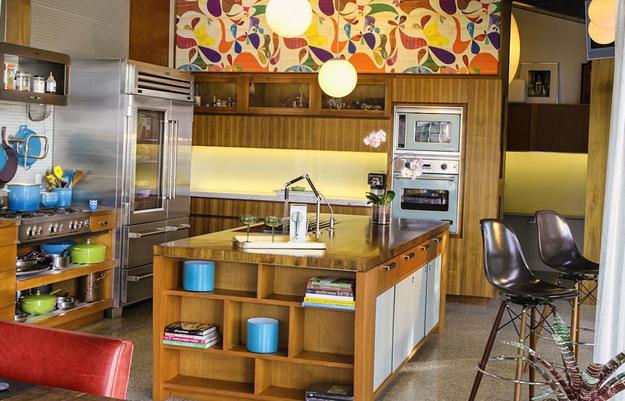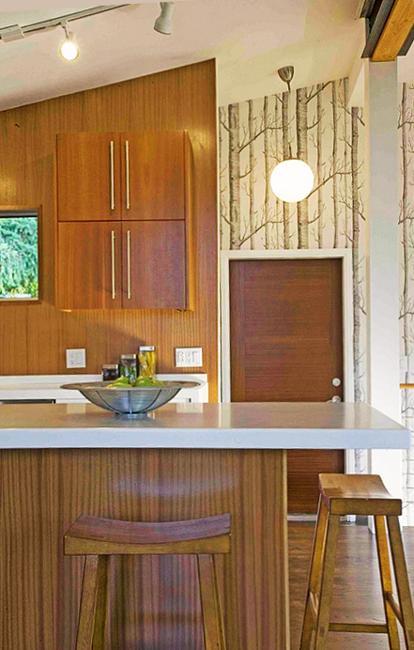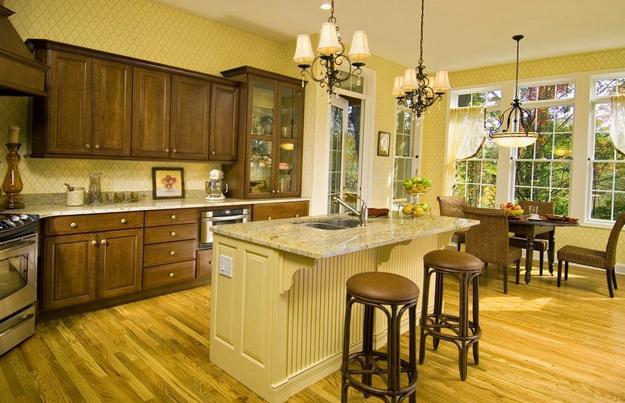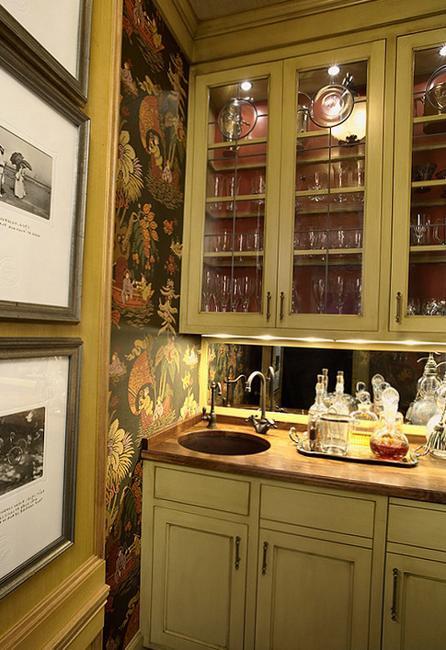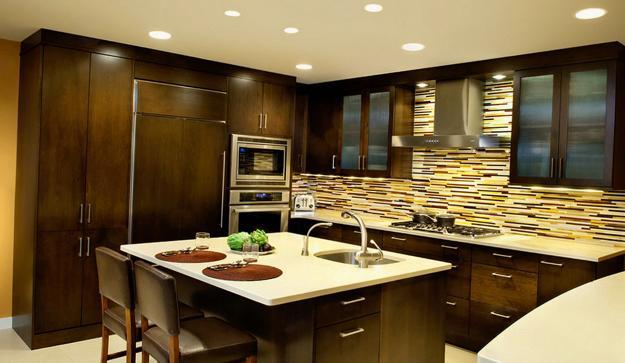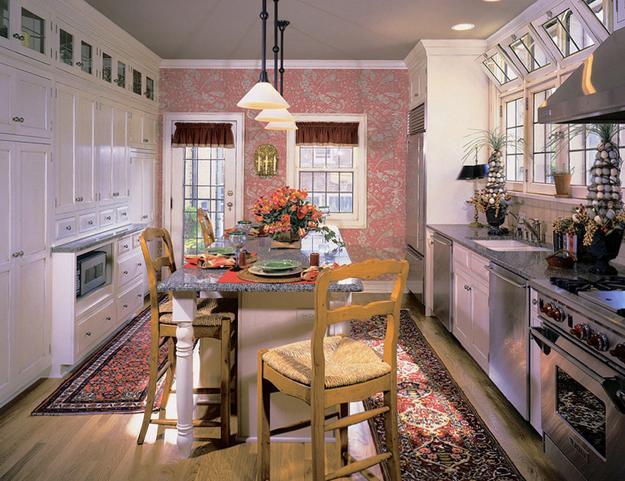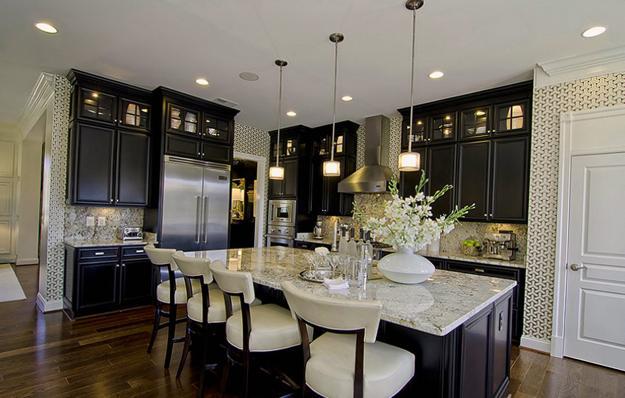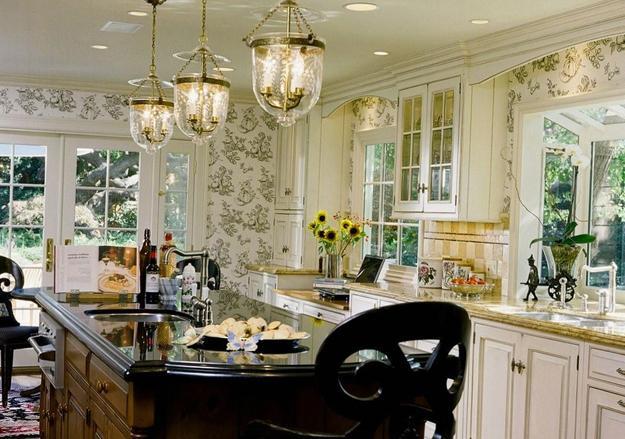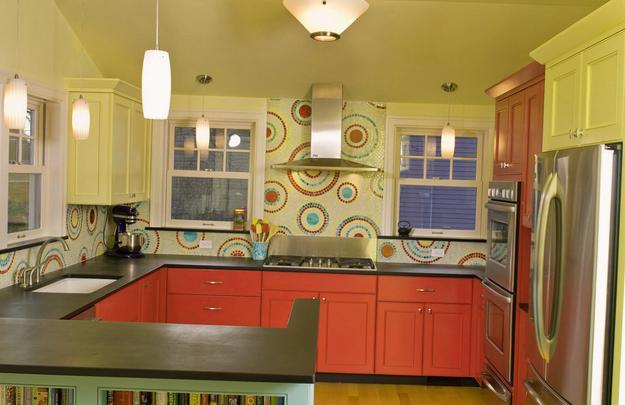 More from interior decorating

Home textiles and fabric prints are stylish ways to personalize modern interiors and give a touch of style to any room...