15 Ways to Organize your Home for Winter, Recycle and Find Enough Room for Holiday Decorations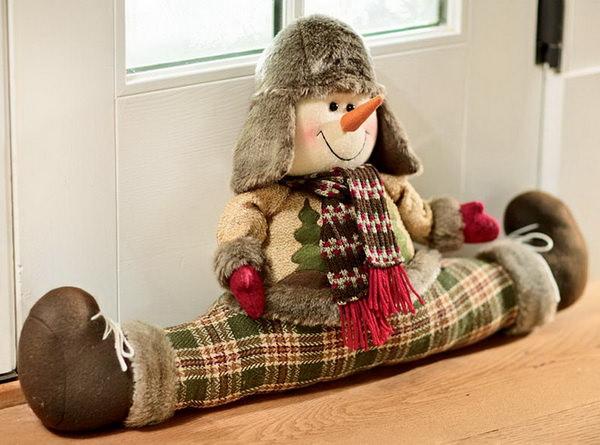 Winter decorating ideas, practical solution to fight drafts
organizing tips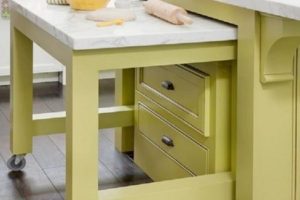 Winter decorating and home organization ideas offer lots of tips and hacks on ways to get prepared for the cold, but the festive season. Getting organized and choosing practical winter decorating ideas are smart ways to save money on the costs of heating your house and keeping your family comfortable in winter. With its short days and cold temperatures, winter is the beautiful season of festive holidays, winter sports, and spectacular changes in the surroundings. Keeping your home warm, clean, and organized makes winter decorating fun when you do not need to worry about emergencies and extreme weather inconveniences or home organization.
Here are a few useful tips for preparing your home for the winter season. Spending some time on organizing and getting ready for the cold means you can focus on winter holiday decorations and making the most out of your festive, inviting, beautiful home. Bright, space-saving, simplified ideas are the modern trends in decorating for winter holidays. Decluttering and recycling will help to free more room for holiday decorations also. Implementing the home staging tips will help prepare your home for winter and enjoy the stress-free holiday season.
Tips on preparing your home for the winter holidays
Preparing for gorgeous winter months in country homes buried in snow
Fall leaves yard decorations, making your lawn ready for winter
Home staging tips for the winter sale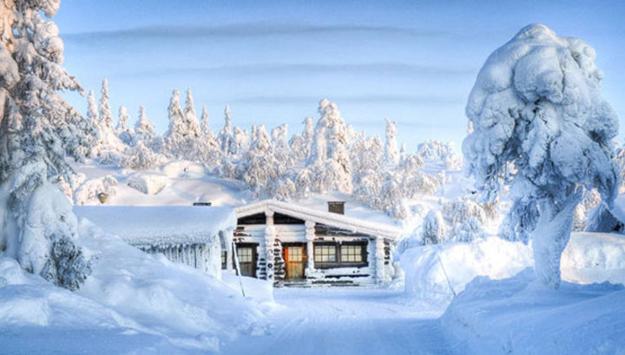 1. Stock up on salt and other ice removing solutions
Getting rid of ice is a way to prepare your home for the season and create safe outdoors for enjoying winter decorating.
Beautiful modern house designs in snow country
Adding attractive bird feeders to your winter yard decorating
Beautiful winter gardens with snow-capped plants, smart garden designs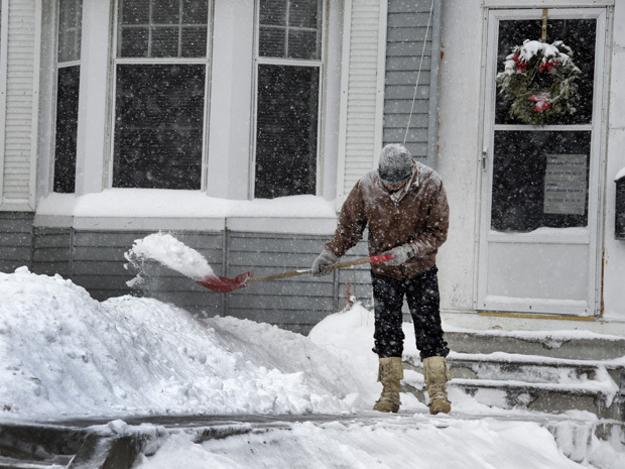 2. Entryway decoration
Decorate your entrances with durable snow-proof doormats which are easy to clean. A DIY pebble tray for winter boots is a great idea for personalizing your entryway design and enhance the spirit of the winter season. A tray, filled with pebbles, keep water from boots that otherwise will sit in a puddle. Also, a pebble tray adds a unique accent to your entryway design and brightens up your functional room.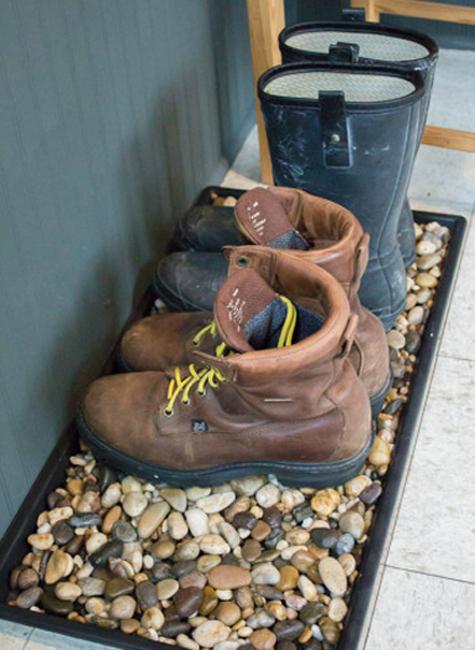 3. Eliminate drafts in your home
Door socks and other DIY draft blockers are excellent craft ideas for winter decorating. Drafts waste up to 30% of your energy use, increasing the cost of house heating in winter. Thick, heavy drapes minimize cold air entering into your home through the glass, and door socks help fight drafts in your house. Plastic wrap can insulate your windows while letting in light. Thick window curtains, door sock or draft guards make home decorations that are functional and beautiful. Cutting an old pool noodle in halves, then wrapping each end in winter-themed fabric creates an attractive and practical draft guard for your door. Old socks can be stuffed with filler, decorated with ornaments, and placed under the door or at the bottom of drafty windows. These functional DIY designs create a warm and comfortable home while accentuating colorful winter decorating ideas.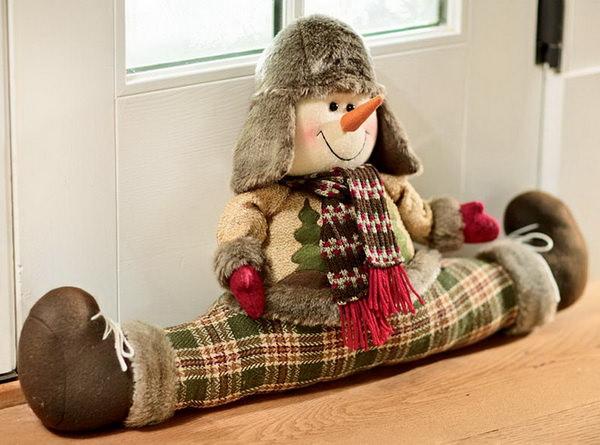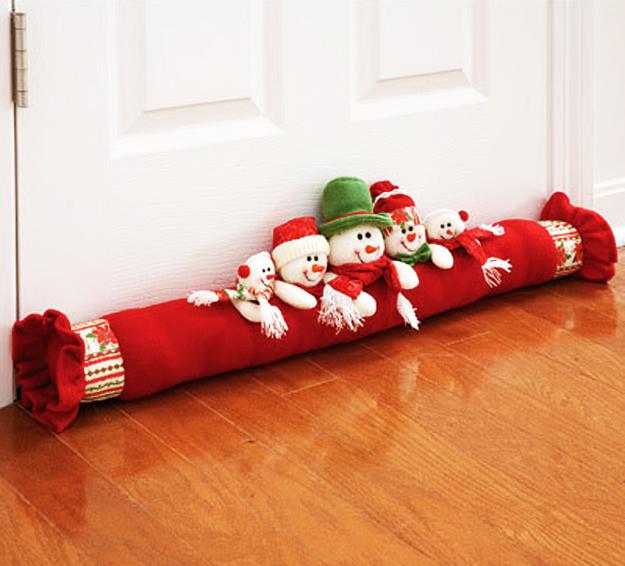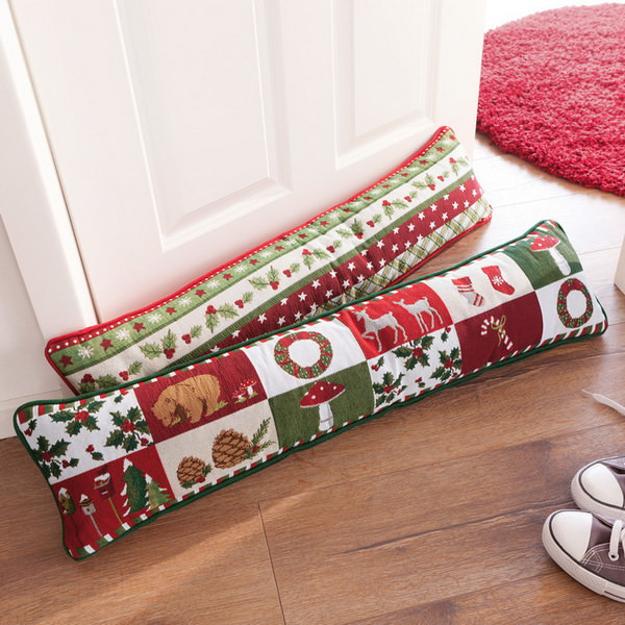 Home organizing and winter decorating tips
4. Make room for winter decorations
Winter decorating ideas can be elegantly simple or impressively luscious. All depends on your storage spaces which you have to use after the holidays. Clutter-free decorating and efficient home organization are hot ideas for decorating small apartments and homes. Rich decor ideas make spacious rooms look festive, cozy, and welcoming. Your choice of winter decorating ideas depend on the size of your home and good organization.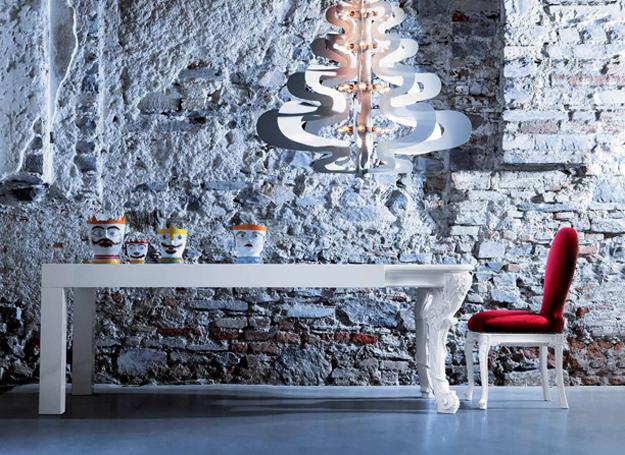 5. Creative Christmas decorations
Also, you can get inspired by space-saving ideas and resourcefulness of DIY projects. You can use scarves, mittens, and winter hats as seasonal decorations that you use on a daily basis. If there is not enough storage space in your home, hang the warm accessories on a decorative rope with pins or add playful hooks to spice up your winter decorating. Kids mittens, hats, warm socks look particularly pretty. Getting organized includes creative decorating with winter accessories and decor items you use during other seasons. Versatile seasonal decorations create clutter-free rooms and beautiful environment while elegantly organizing your home.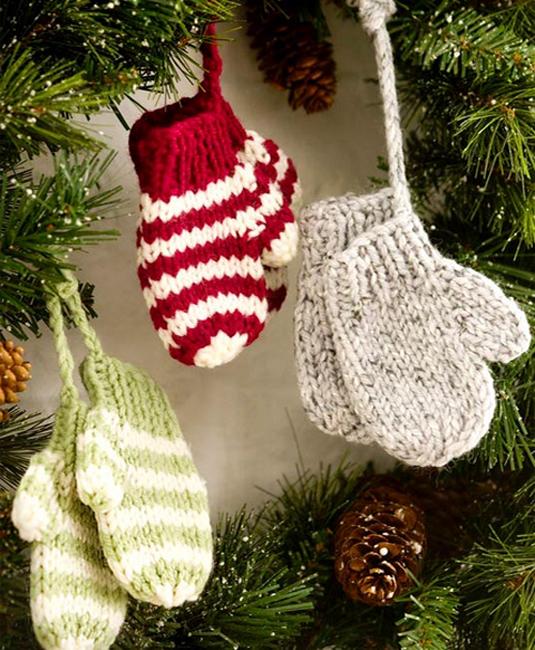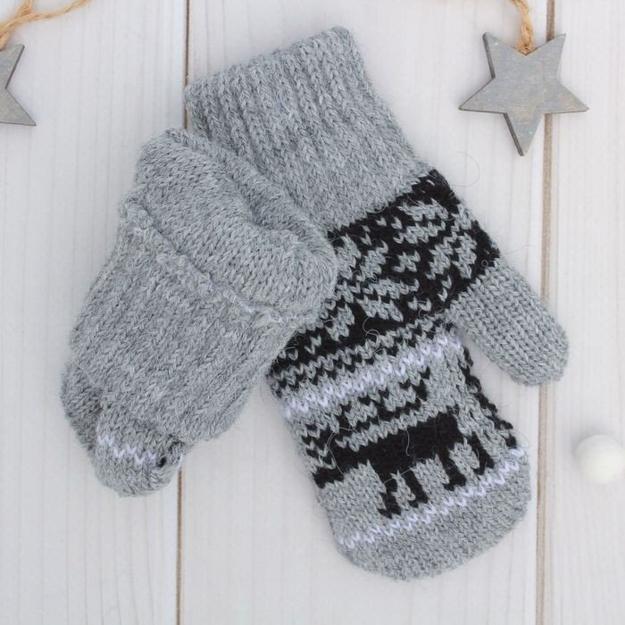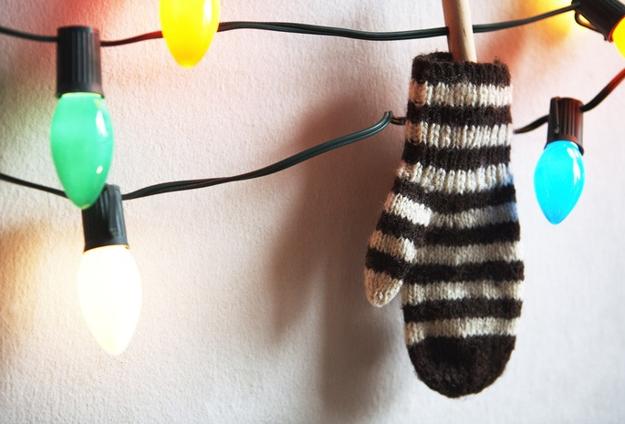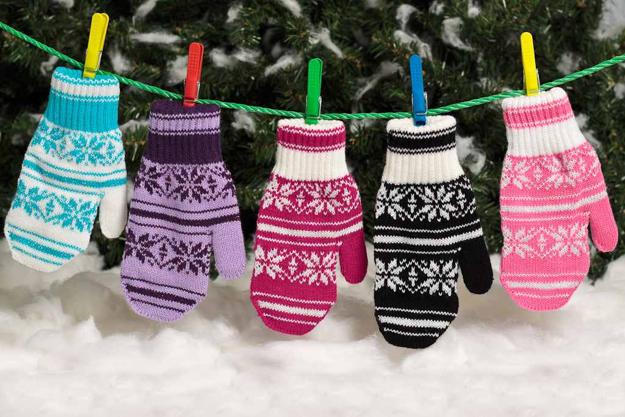 6. Recycling picture frames
Recycling old picture frames turns clutter into beautiful holiday decorations.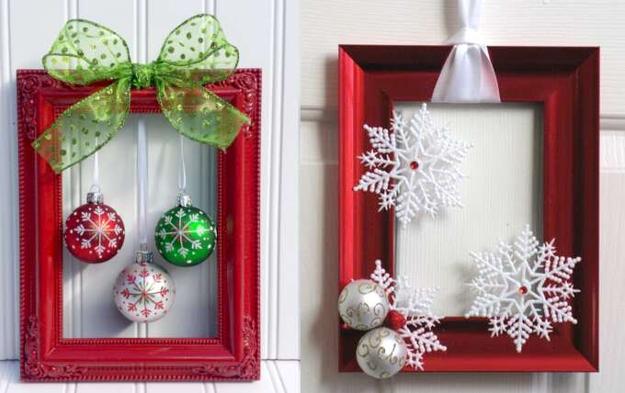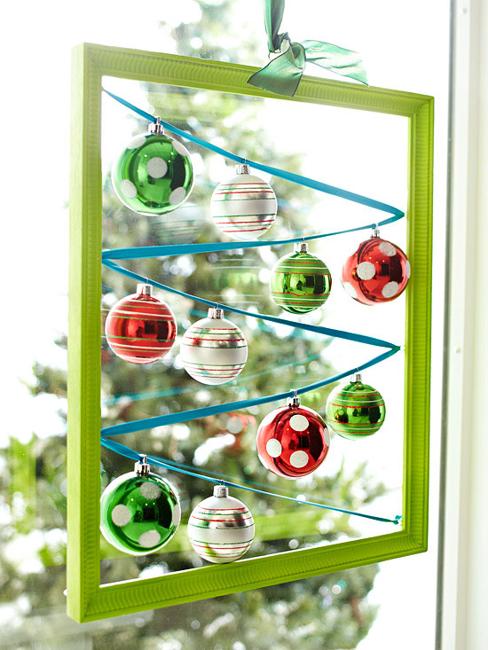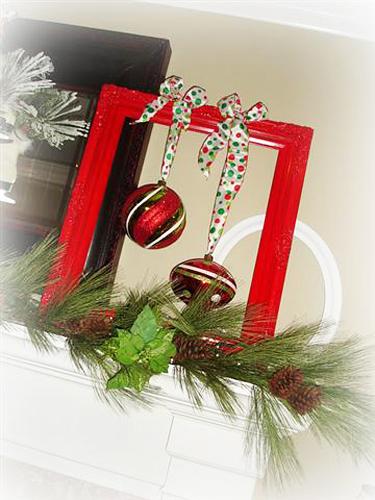 7. Alternative Christmas trees
Alternative Christmas trees are popular trends in decorating for winter holidays. Wall Christmas trees, holiday decorations made with wood shelves, ladders, ceiling-mounted Christmas trees offer original and modern ideas for winter decorating. Miniature Christmas trees and centerpieces designed with tabletop houseplants are the latest trends in decorating for the winter holiday season. Sring-light wall trees, wood planks wall trees decorated with winter ornaments are simplified Christmas trees that are space-saving, bright, and original.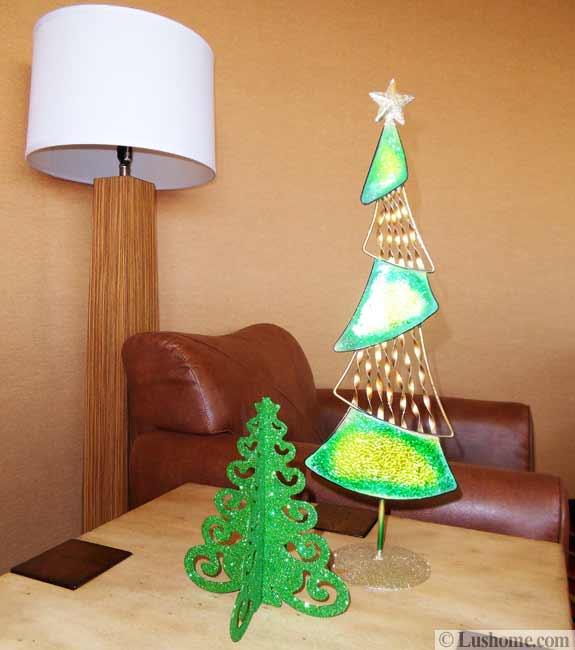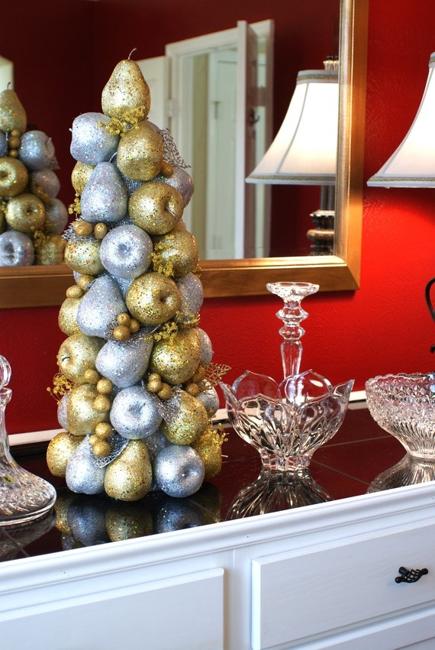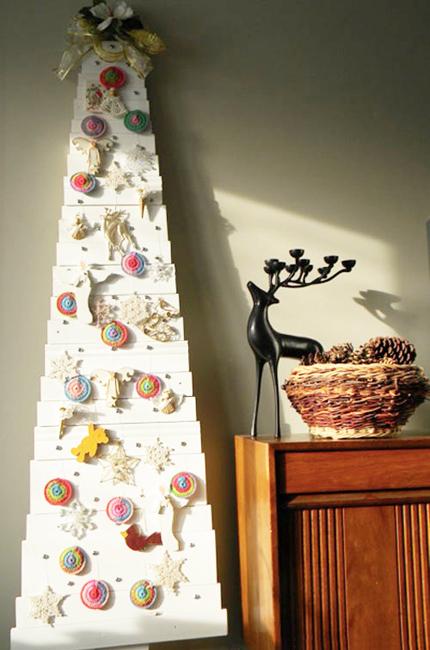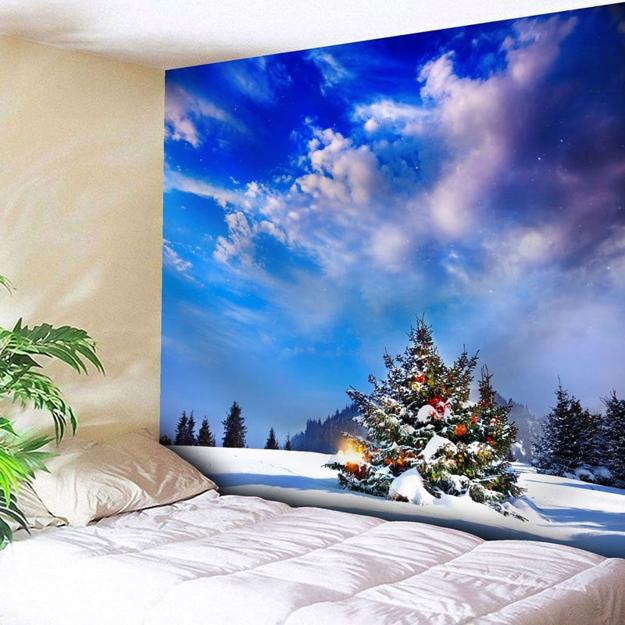 8. Garlands
Winter garlands are easy to make, versatile, and festive home decorations.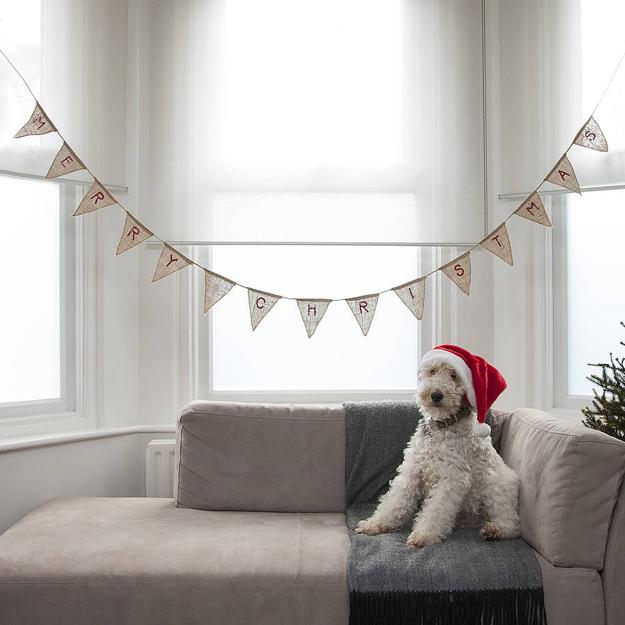 9. Hanging Christmas decorations
Ceiling-mounted Christmas trees, chandeliers garlands, hanging from the ceiling ornaments, colorful Christmas accents, and green branches hanging from the ceiling are excellent, eye-catching, space-saving ideas which reflect the latest trends in decorating small rooms.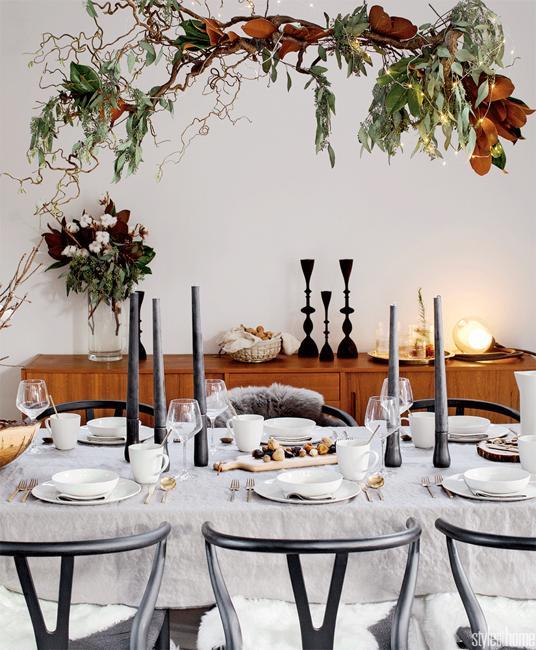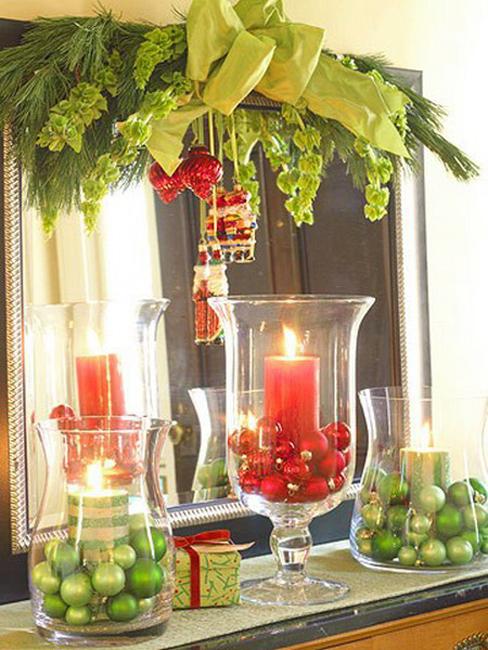 10. Vintage holiday cards
Holiday card displays bring good memories and add festive, winter-themed decorations to your rooms. Old postcards are a stylish way to accentuate your winter decorating. Using picture frames, message boards, and empty walls for holiday cards displays are space-saving ideas perfect for festive winter decorating.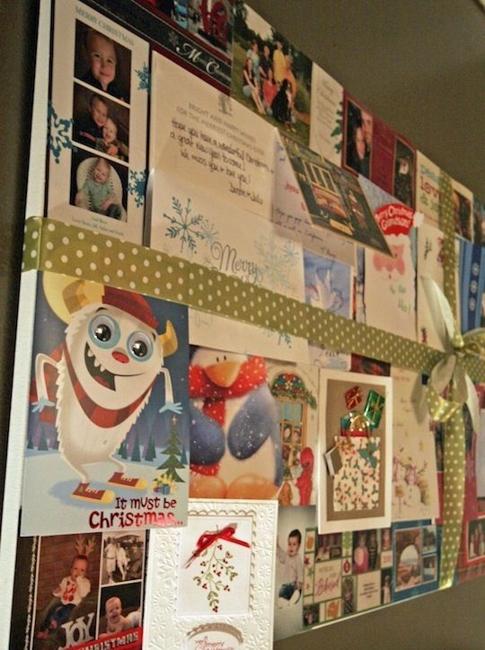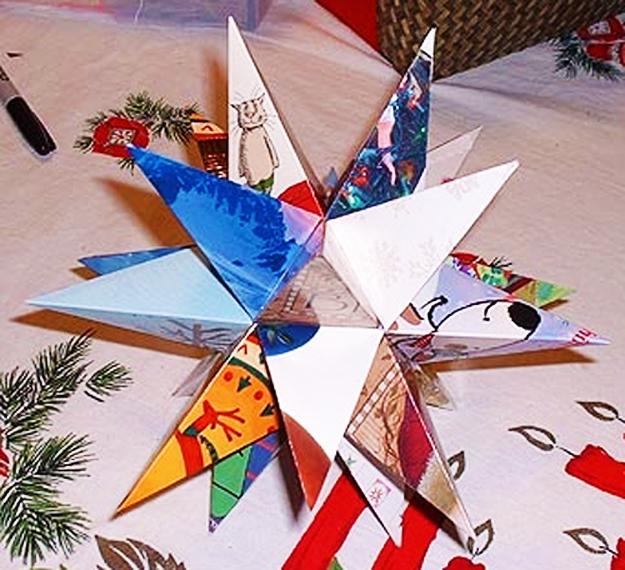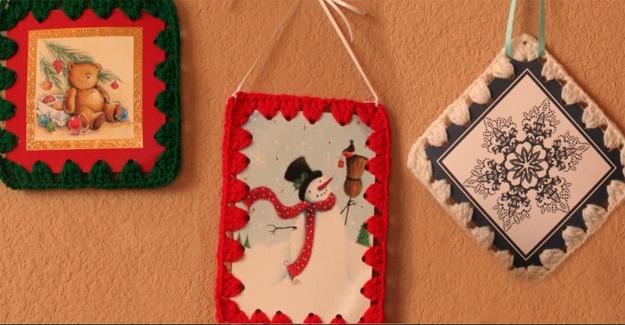 11. Chair covers
Decorating chair covers with winter ornaments and Christmas accents give a festive look to your rooms while offering space-saving ideas, ideal for small homes.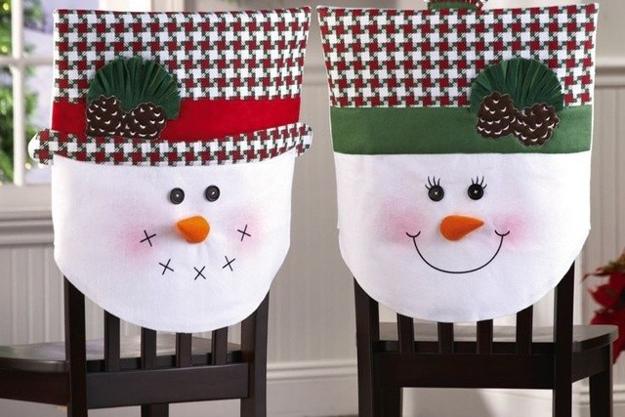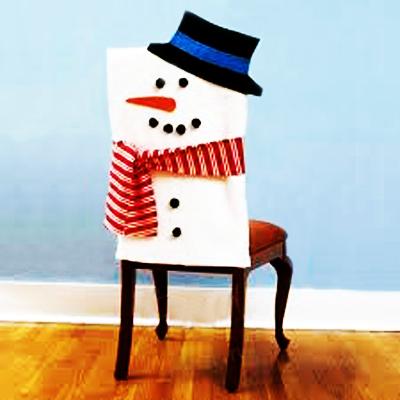 12. Recycling for decorative pillows and storage bags
Decorative pillows make beautiful storage bags for small, soft items. You can keep light blankets, tablecloths, napkins, winter hats, mittens, scarves in pillow covers while decorating your home for winter. Recycling sweaters for decorative pillows is a smart idea for decluttering your home and creating attractive storage bags. Christmas pillow covers enhance the spirit of the winter holidays and offer intelligent storage ideas.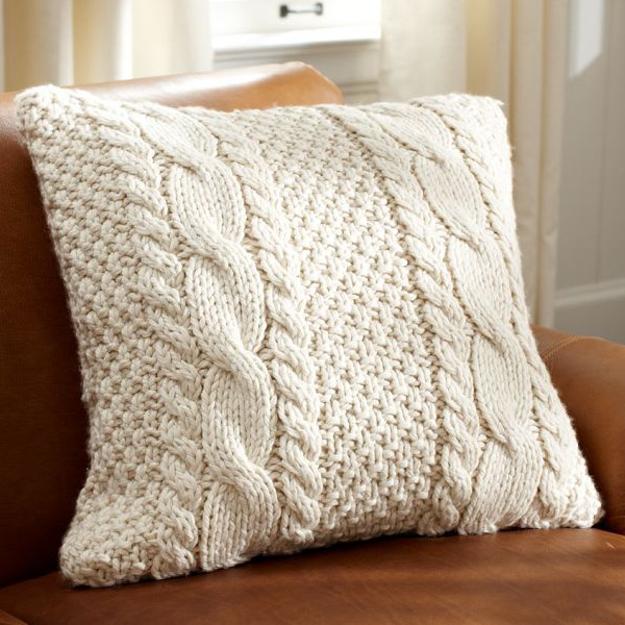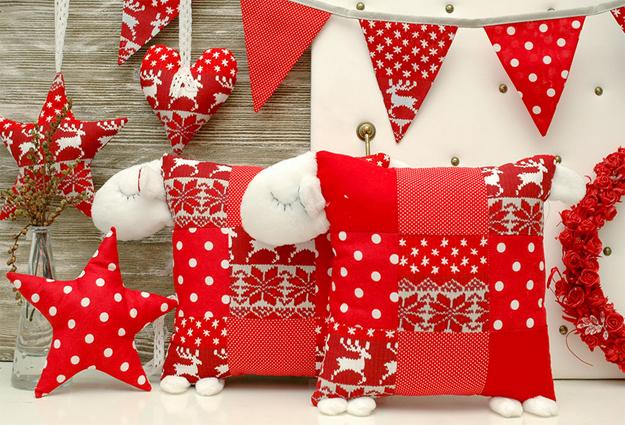 13. Scented decorative candles
Scented candles bring seasonal aromas into homes and increase the festive vibe of the winter holidays. Decorative candles are beautiful accents, versatile, suitable for creating holiday tables and adding the seasonal accents to fireplace mantels and shelf decoration. Candles are perfect for low-budget holiday decorating of small spaces.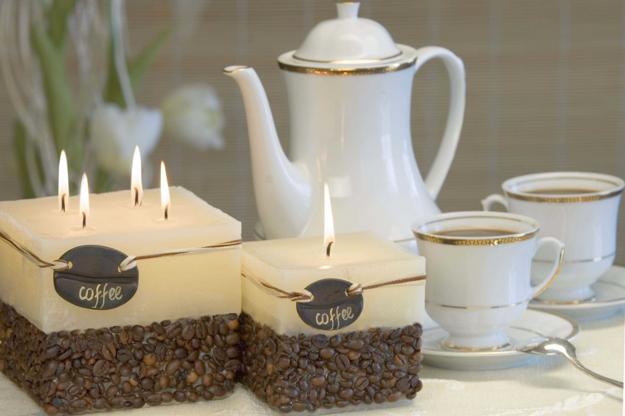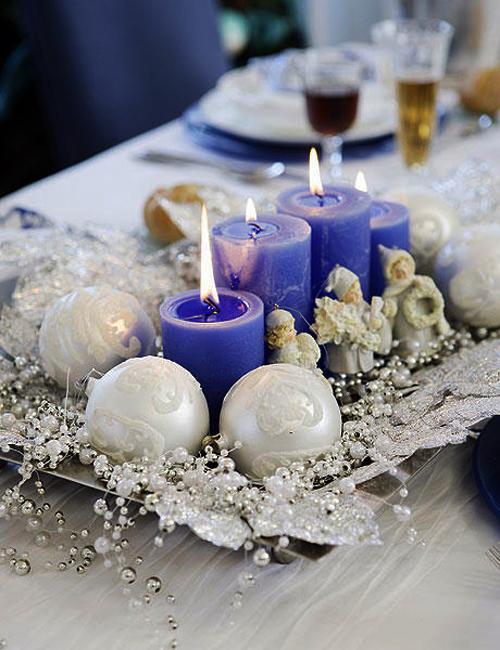 14. Organizing wall shelves
Organized wall shelves provide more room for winter decorating. Even small spaces can handle some holiday decorations. Winter decorating with gift bags is another beautiful, space-saving, and bright idea.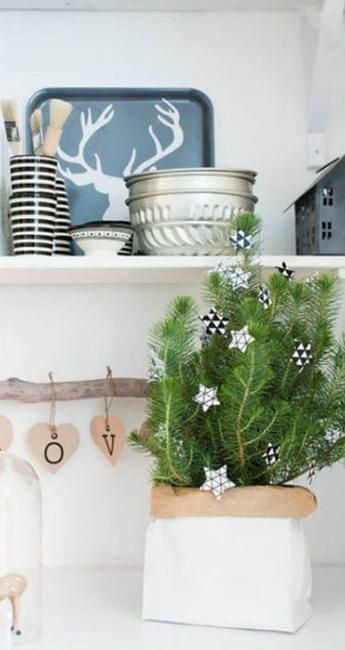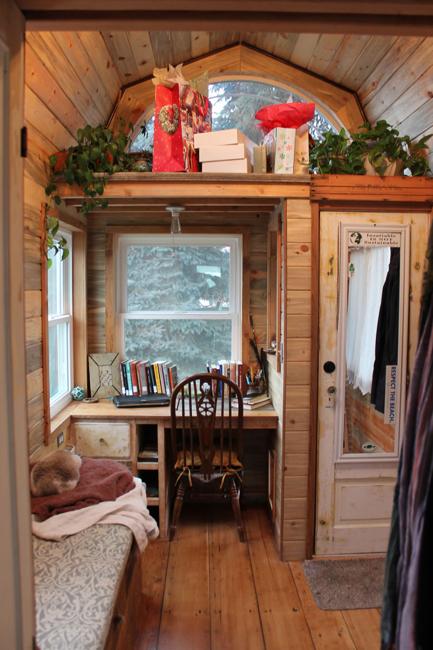 15. Recycling for creative designs
Recycling is a fun activity that turns clutter into treasures and helps create free space in your home which you can use for seasonal decorating. Reuse and recycle everything you have in your house, transforming useless or broken items into original decorations and seasonal accents. Add different details and reuse the pieces for all other seasons.
More from storage organization

Here are great ideas for kids toys storage and wall decoration with small cars that everyone would love. DIY organizers, like...
and enjoy free articles sent to your inbox