22 Creative Back to School Party Decorations and Table Centerpieces

Decorating Ideas

Food Design

Holiday Decor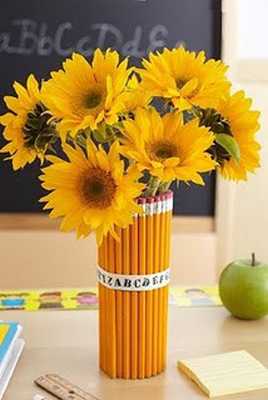 paper crafts for kids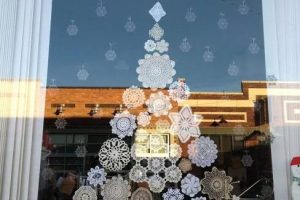 Creative back-to-school party decorations and table centerpieces allow you to make your backyard or dining room feel unusually festive, bright and cheerful. Simple paper craft ideas and items that you already have at home, school supplies, books and colorful plastic plates and glasses help save money on back-to-school party decor, and make this step a little easier and more pleasant for your children.
Back-to-school party decorations and table centerpieces bring school inspired themes and tasty treats. Table centerpieces and food decoration look happy and bright with familiar images, prints and actual pencils, pens, markers, crayons, brushes, books, erasers, small school supplies and colorful lunch boxes that your children prepared for school.
You can easily design some simple cards with funny notes, organize back-to-school party decor items in colorful table centerpieces and add delicious food with school inspired decorations. You can pack some sweeties into lunch bags, decorate them with ribbons and arrange colorful muffins and cup cakes on the plate, creating beautiful table centerpieces.
Colored pencils for making decorations with kids
Open sandwiches by Brittany Powell, food design and presentation
Back-to-school party decor and food decoration ideas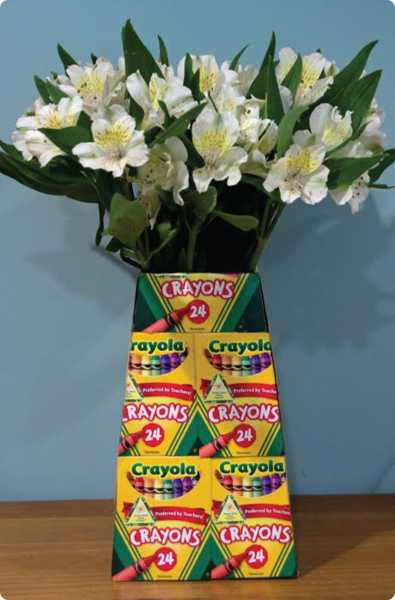 A scrap-booking background sheets in black color can play a role of school blackboard and you can write math expressions for your teens or just few letters and words for young children.
Black paper is great for decorating plastic and metal boxes. Writing on black paper create back-to-school atmosphere and allow to add personal notes and draw funny images that spice up party table decoration. Candy jars, napkin rings, water bottles, pencils and glasses can be wrapped with black paper for designing unique, surprising and attractive party decorations and individual table centerpieces.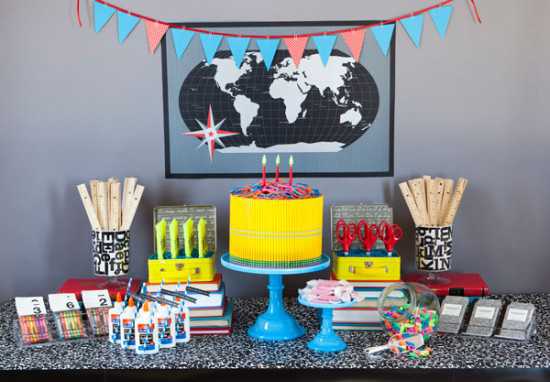 School supplies are perfect material for giving your back-to-school party decorations and table centerpieces strong personality and a wonderful unique flavor. Books and small school supplies can be used for displaying treats and decorating back-to-school gifts, creating joy and festive atmosphere.
Cup cakes in glass jars for gifts and table decoration, eco friendly cup cake ideas
Kids room decorating, clutter for creative walls design
Interior decorating, sundae inspired delicious wall decoration ideas
Pink erasers look like bonbons with a little wax paper on the photo by Nicole Hill Gerulat. White erasers or few pencils in colorful wrapping paper make a bright table centerpiece also. School inspired images and chalkboard elements are excellent details for designing gorgeous back-to-school party decorations and table centerpieces.
Pink erasers table centerpiece for back-to-school party
More from food decoration

Fabulous designs take modern food decoration ideas to the next level blending innovative concepts with traditions and exploring new ways to...
and enjoy free articles sent to your inbox