Cup Cakes in Glass Jars for Gifts and Table Decoration, Eco Friendly Cup Cake Ideas

Food Design

Green Design Ideas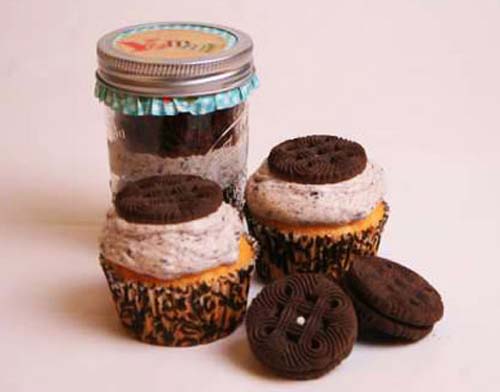 Glass jars with cup cakes for special occasion or holiday table decoration and gifts
food decoration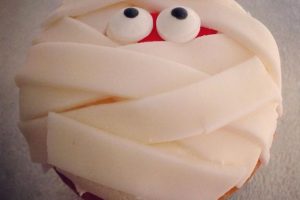 Cup cakes in glass jars are great gift ideas for a birthday or holiday. Cup cakes in small jars make wonderful edible decorations for special event or holiday table and create unusual centerpieces. Glass jars with cup cakes are easy to deliver and give as after party gifts.
It is hard to create something totally new and surprising for cup cakes, but the idea to deliver cup cakes in glass jars without holders sounds like creative and eco friendly.
Etsy.com online shop Stay Calm Cupcake came up with this interesting, paper saving, eco friendly cup cake ideas for gifts and holiday table decoration. Small glass jars with cup cakes, decorated with chocolate chips, icing or nuts, are available to buy online.
Chocolate moustaches, humorous gifts and table decorations
Food design, beautiful by nature
Glass jars with cup cakes for special occasion or holiday table decoration and gifts
Unusual and bright packaging saves sweet treats fresh and attractive. It is easy to get cup cakes from small glass jars, which can be used again.You can eat a cup cake from the jar, keeping crumbs inside.
Glass jars can be decorated with colorful fabrics and labels for a special event or holiday, adding retro charm to unique gifts and holiday table decorations.
Unique cup cake ideas, glass jars for cup cakes delivery
Glass jars with cup cakes can be kept in the fridge for 8-10 days or in the freezer for 6 months. The first glass jar with cup cakes appeared two years ago and now they are very popular.
Food design ideas, new concepts in food decoration and eating
Food design, chicilate and flowers, edible decorations
Creative cup cake ideas, glass jars with cup cakes
More from table decoration

Pink is one of the most ubiquitous and versatile Christmas colors that are perfect for elegant table decoration. The tender, pale...
and enjoy free articles sent to your inbox