20 Stylish Ideas for Live Succulent Wreaths Accentuating Green Christmas Decorating

Decorating Ideas

Holiday Decor

Plants and Flowers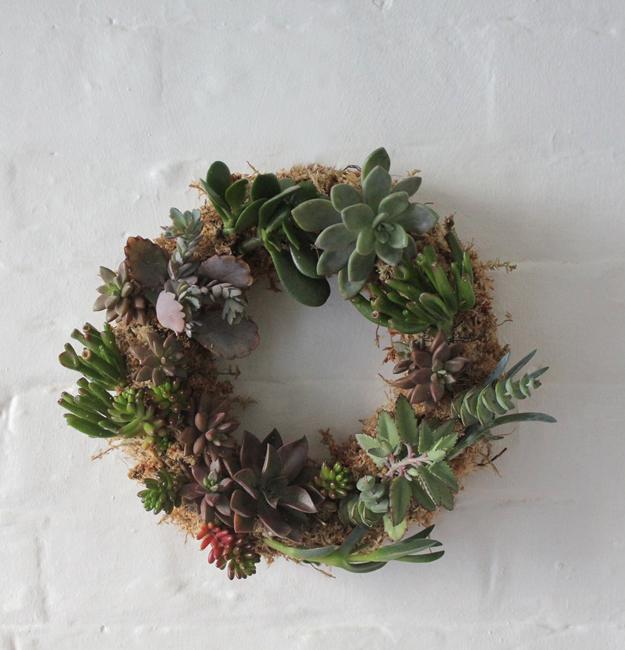 Succulent wreath decorated with pinecones
handmade Christmas decorations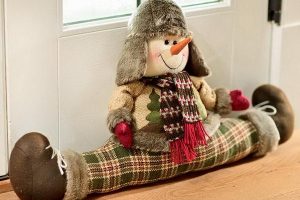 Succulent wreaths are stylish living designs. Live plant winter decorations are great ideas for the eco-friendly home decorating. The miniature plants add natural accents to Green Christmas ideas and blend the originality into seasonal crafts and holiday gifts. Whether you buy these expensive home decorations or make your holiday wreath, the small plants connect home decoration with nature and brighten up Green holidays. Lushome collection of fabulous succulent wreaths is created to delight and inspire you to use living designs as your winter holiday decorations.
Stunning full wreaths take lots of cuttings and can be expensive. It takes time to make these wreaths and take care of them, but the unique and charming results are worth your effort and money. Living succulent wreaths are one of the best ways to show off the beautiful qualities of the mini plants and add a fresh idea to traditional Christmas decorating in eco style. Succulent Christmas trees, holiday wreaths, ornaments, and table centerpieces are the latest trends in decorating for the festive winter season.
25 miniature Christmas trees designed with succulent plants
Cactus Christmas trees adding a desert vibe to winter holidays
Modern trends in Christmas decorating
Living succulent wreaths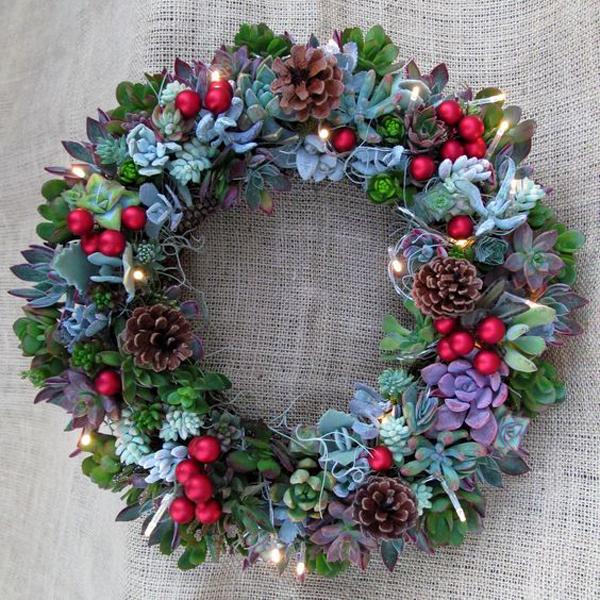 Spring is the best time of the year to make the wreaths. After a month, when the plants are rooted the wreaths are ready for seasonal decorating. Tiny star decorations, small Christmas balls, winter ornaments, and lights are excellent winter holiday decorations that look bright and festive with lovely succulents. Red berries, pinecones, and small evergreen branches are ideal accents for Green Christmas wreath designs.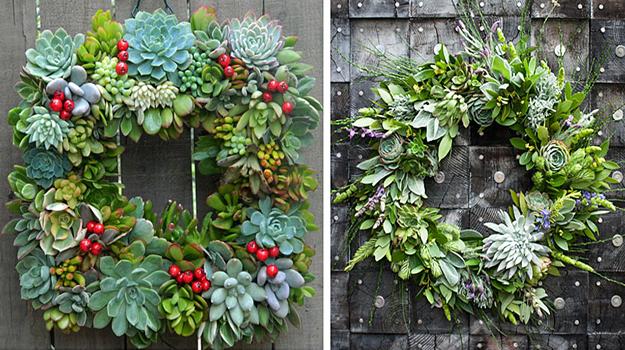 Locate your wreath where it receives enough of natural and artificial light, and keep the sphagnum moss damp. Otherwise, your succulents may get sick and die from lack of water or light. The roots of the small plants take approximately six months to grow fully; then you can hang the wreath upright.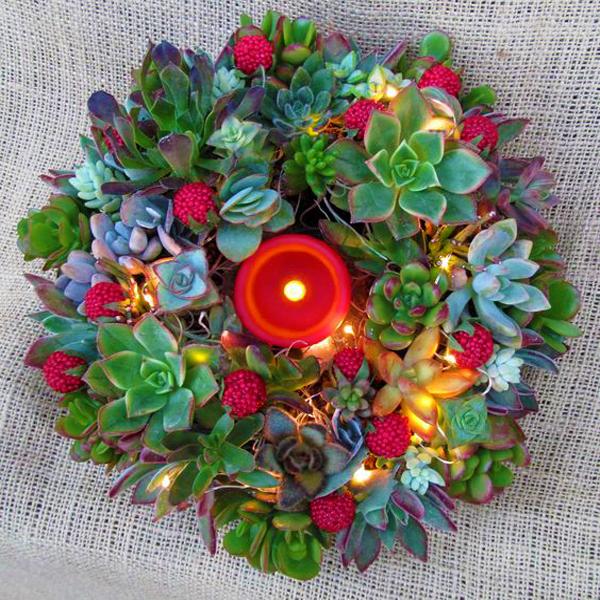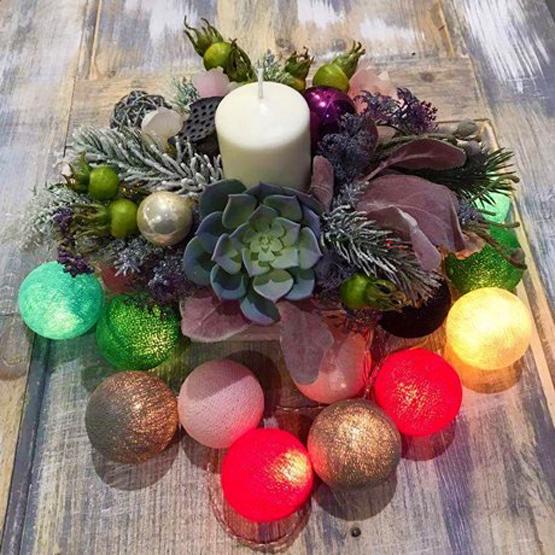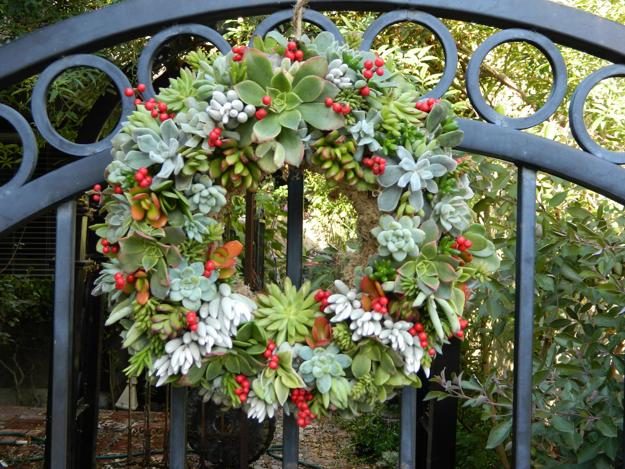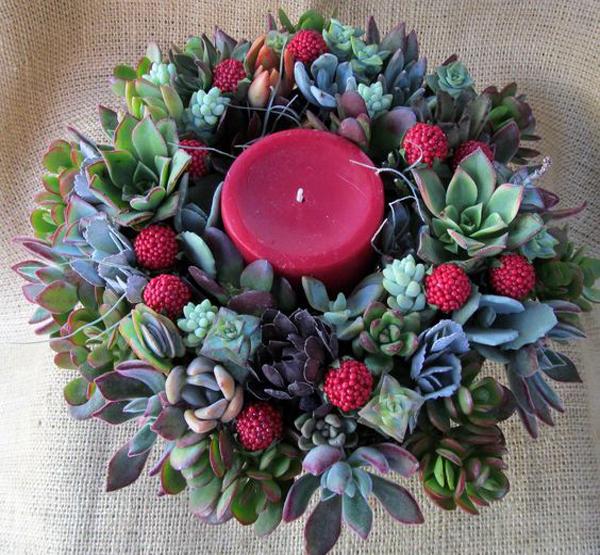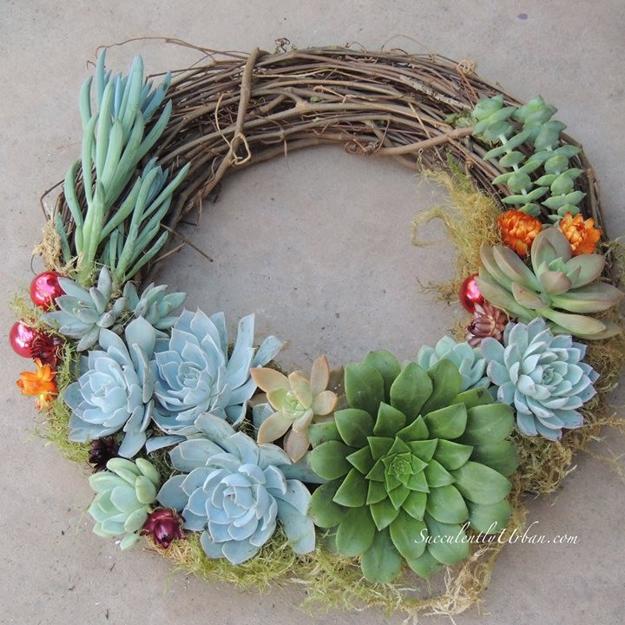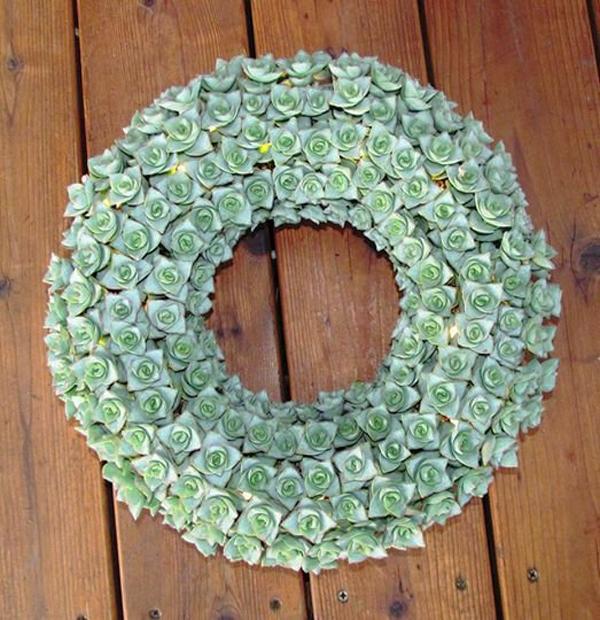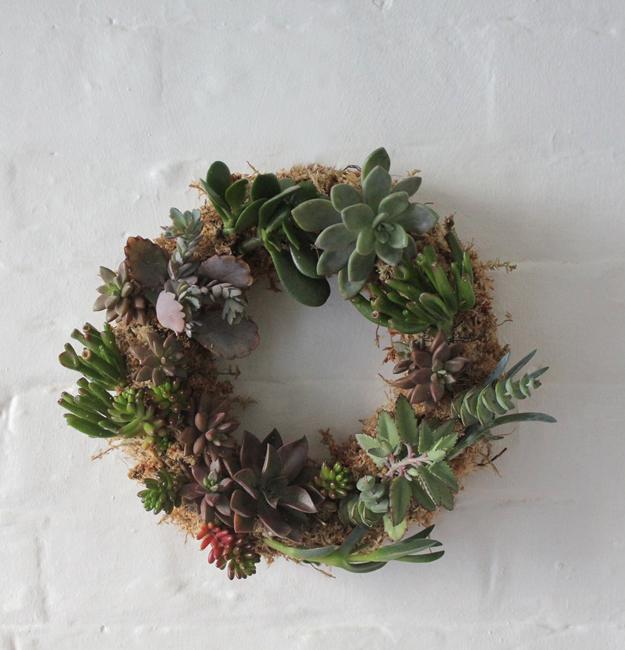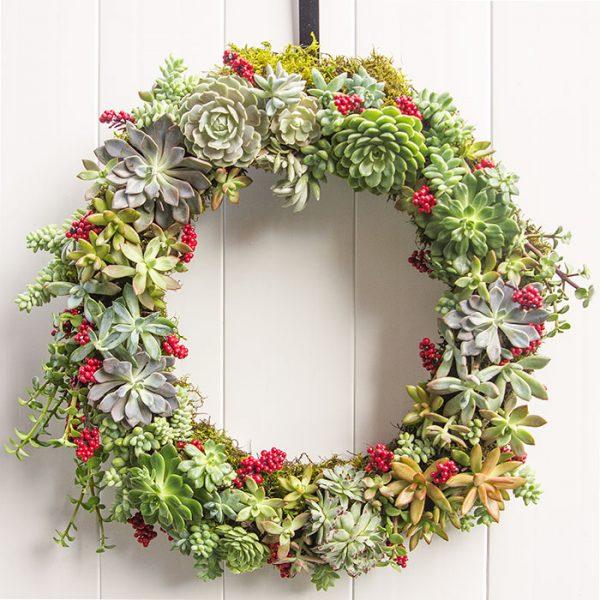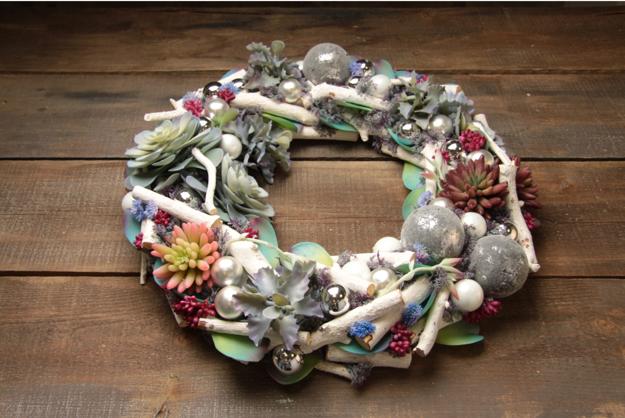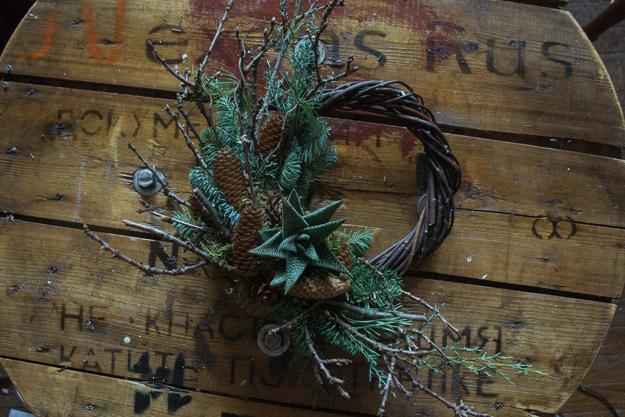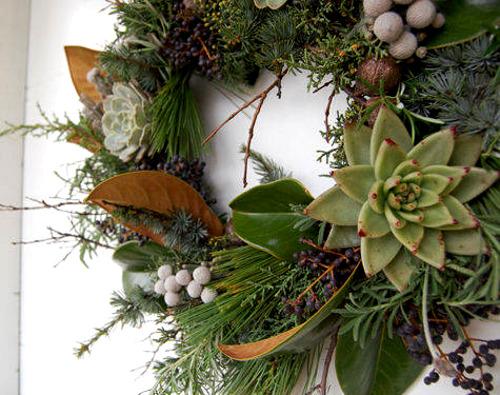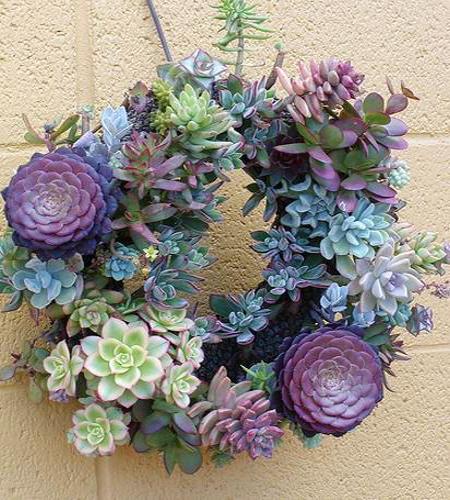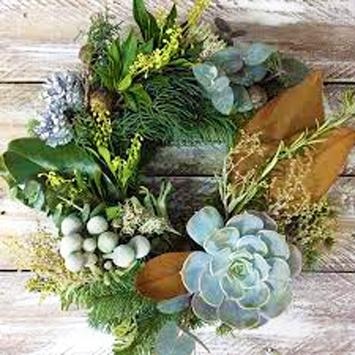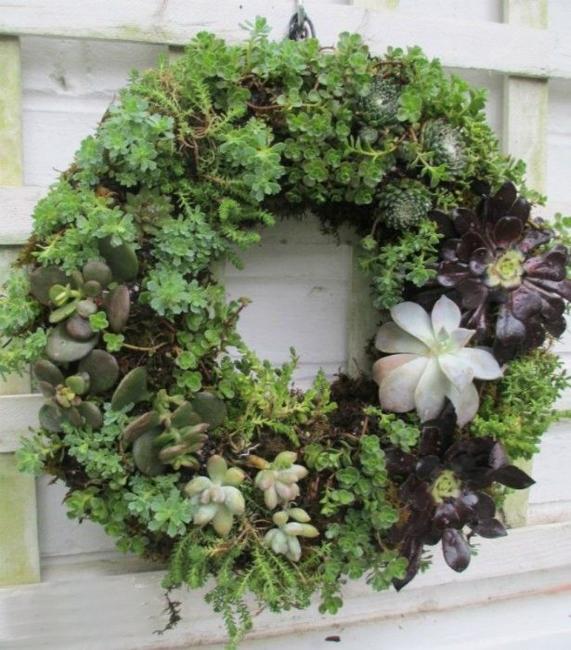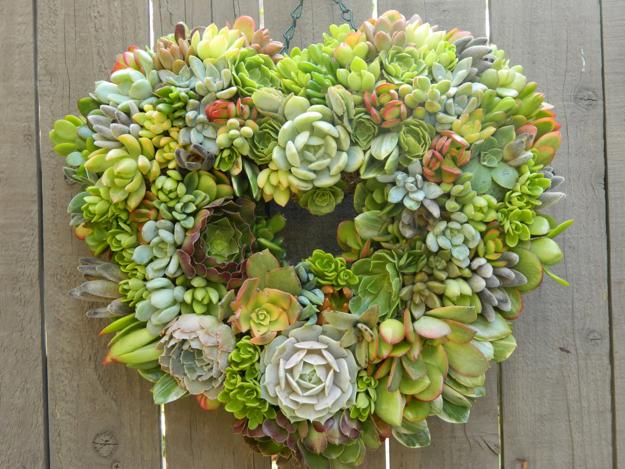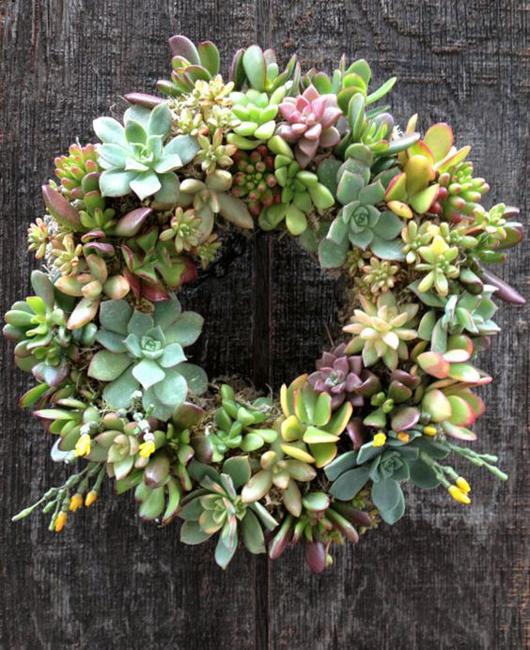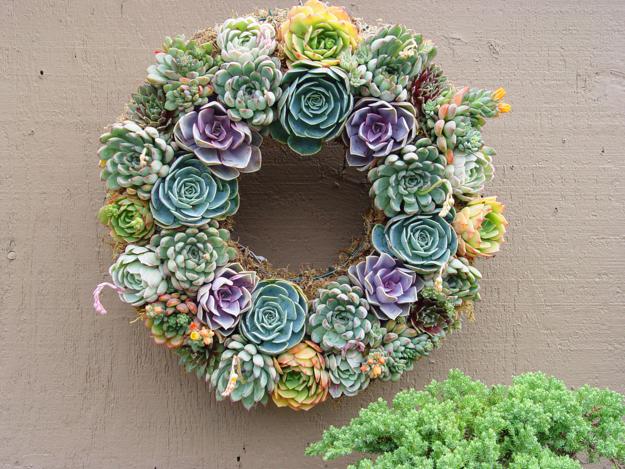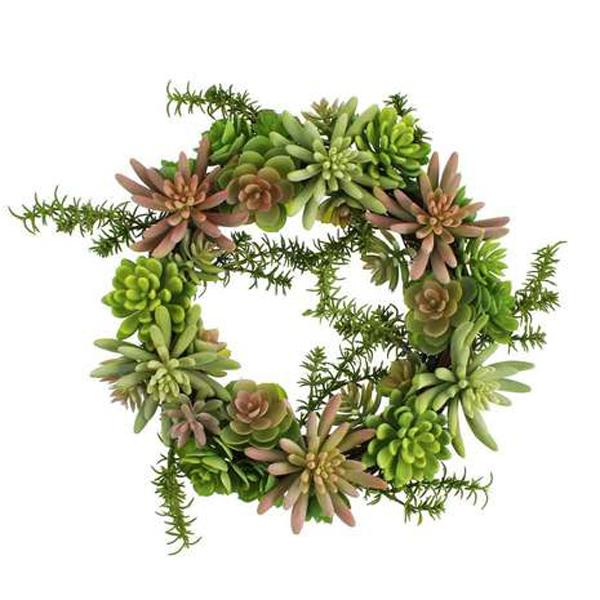 More from christmas ideas

UltraViolet is an exciting modern color, one of the color trends that influences home decorating for the winter holidays. The bluish-purple...
and enjoy free articles sent to your inbox