20 Attractive Home Decorating Ideas to Hide Living Room TV

Interior Design Ideas

Living Room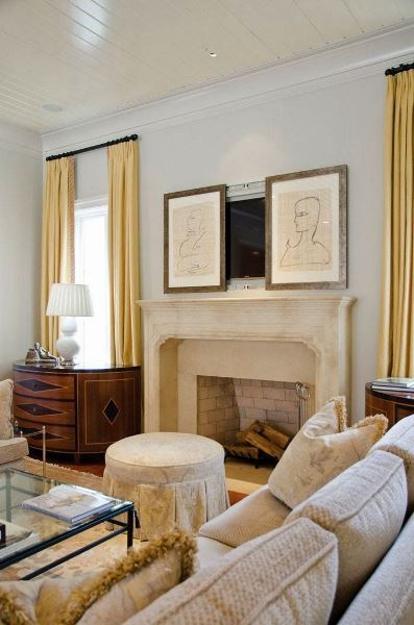 wall panel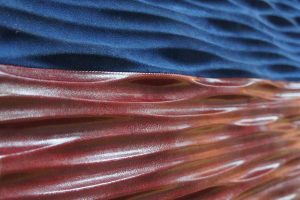 Here are 22 stylish ways to hide your living room TV and create practical, attractive and beautiful living room design. Lushome shares a collection of inexpensive solutions which provides great inspirations for home staging, living room makeovers and interior redesign, adding peaceful and charming details that make the TVs invisible.
Modern living room design with TV panels look family friendly, but the TVs bring unappealing objects in black color into home decorating. These most used pieces of electronics look great when showing your favorite movies, and ask to be hidden when your have a conversation in your living room. There are a lot of high-tech solutions that can be expensive, and there are simple, effective and cheap ideas for hiding the TV.
Buying something to hide something to make your living room look better is not a smart idea. Saving money on handmade designs is a better option. A large mirror or decorative screen, sliding door, artwork or tapestry are less expensive and convenient ideas for hiding your living room TV.
7 modern kitchen design trends stylishly incorporating TVs into kitchen interiors
30 modern living room design ideas with TVs and fireplaces
Decorative wall panels,screens and hanging doors created to hide your TV
Living room decorating ideas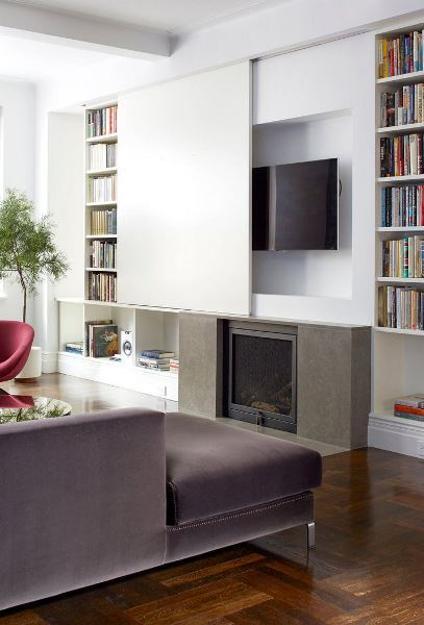 1. Use a wall niche for your TV which is easy to hide with an attractive decorative screen or curtain.
2. Turn the TV into an artwork hiding the TV behind a large painting or tapestry.
3. Built-in furniture with doors helps hide the living room TV.
4. Add a sliding decorative screen or shelving unit on wheels.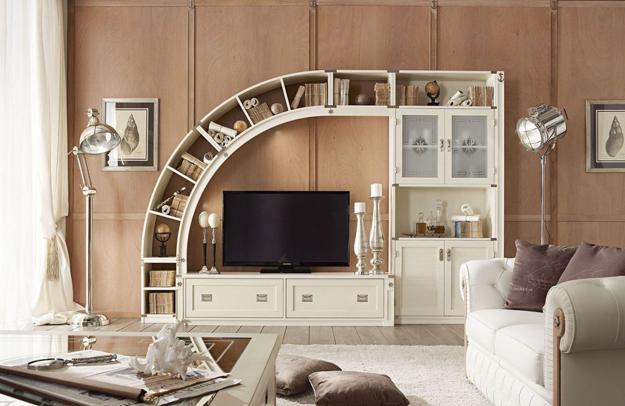 5. Create a display with your living room TV and various art objects, photographs and paintings.
6. Use the TV for creating unique centerpiece of living room decorating, mixing various textures, shapes and colors.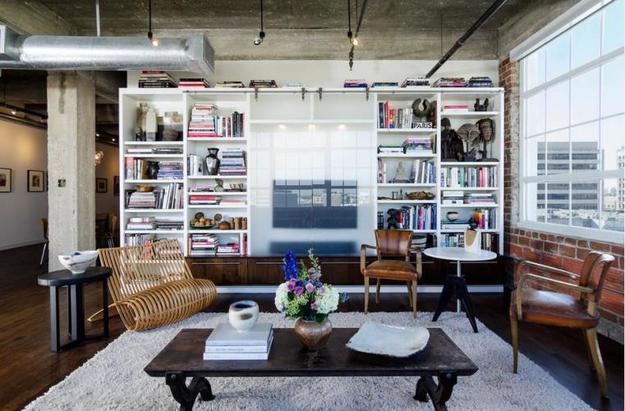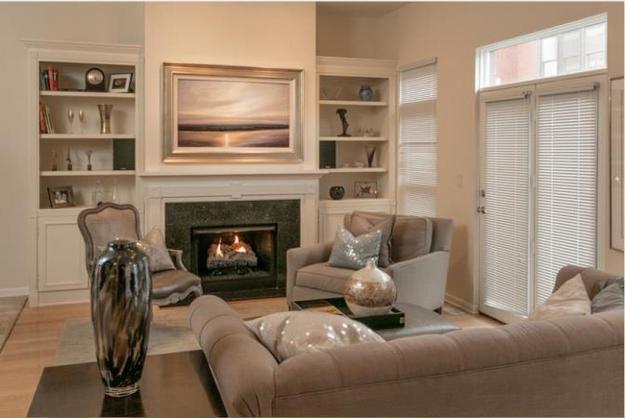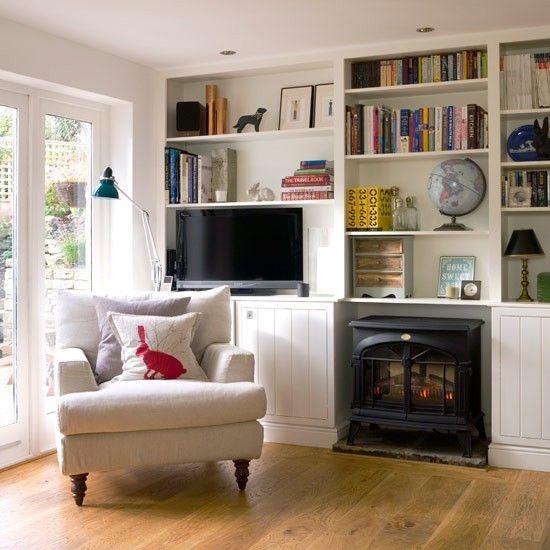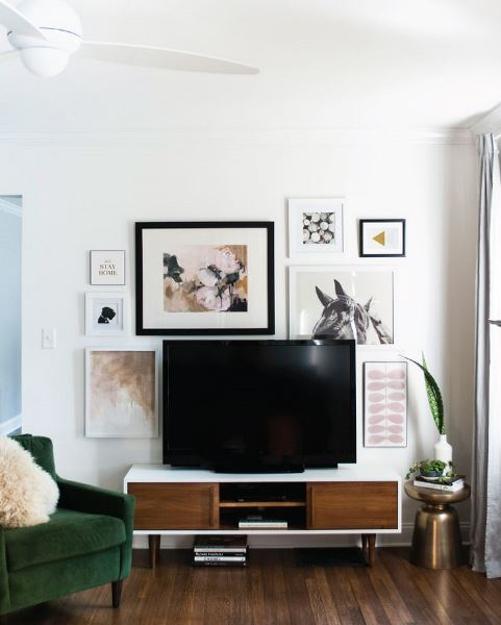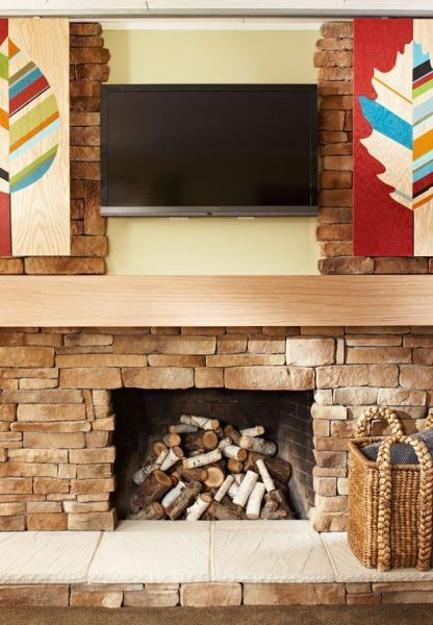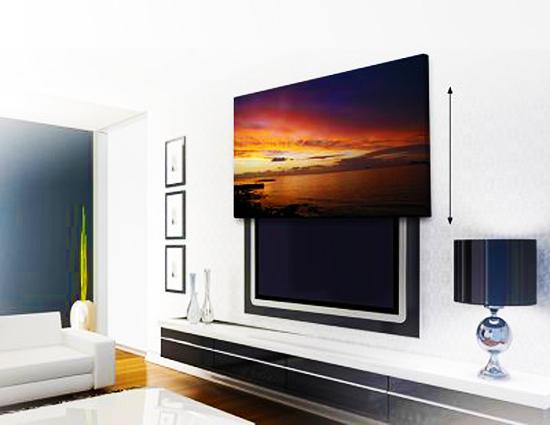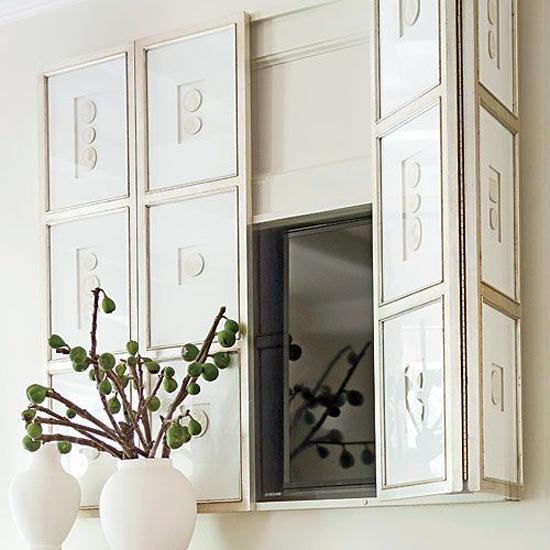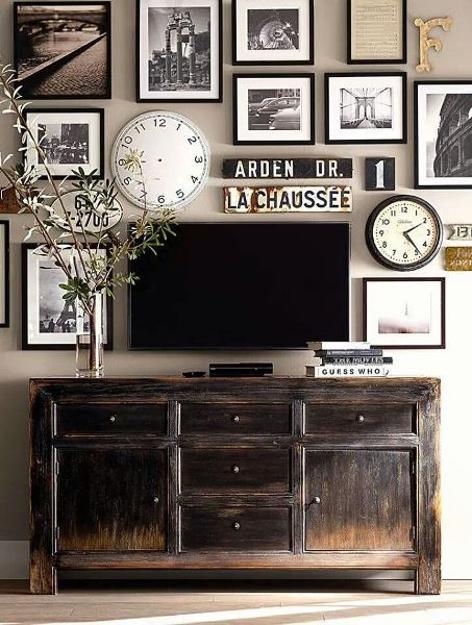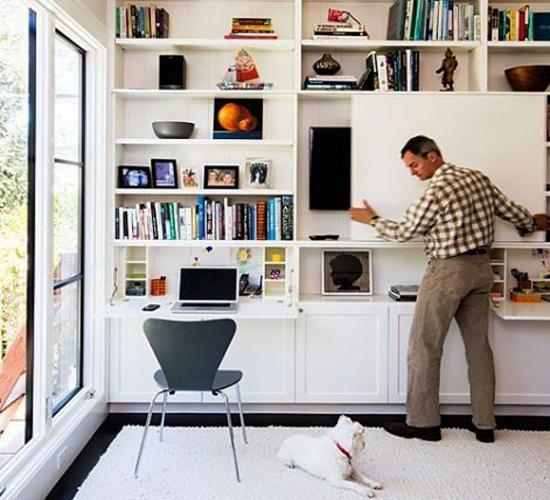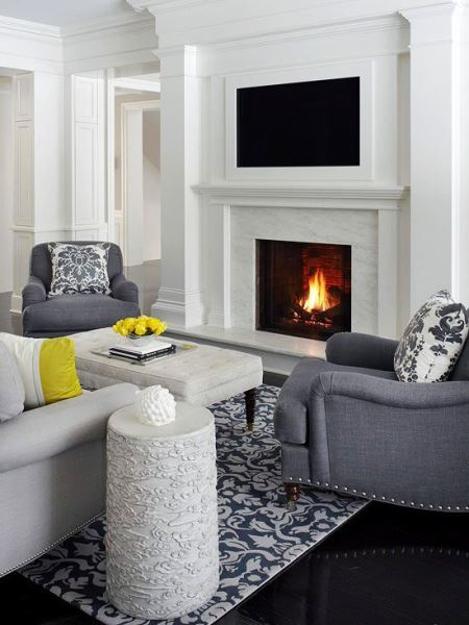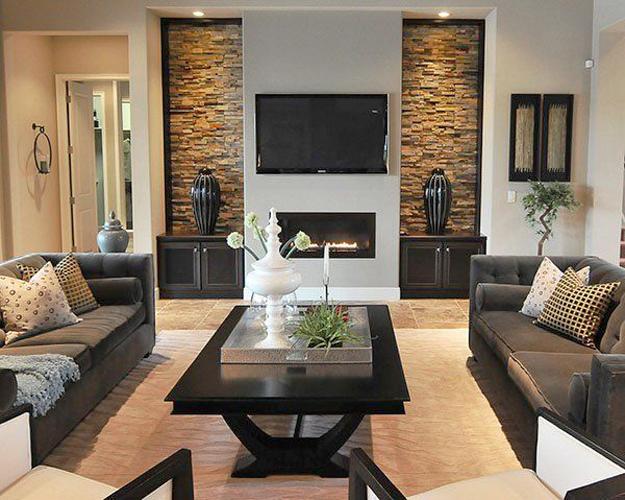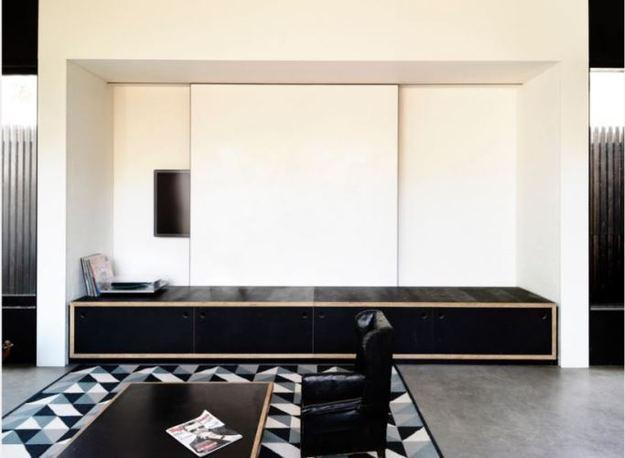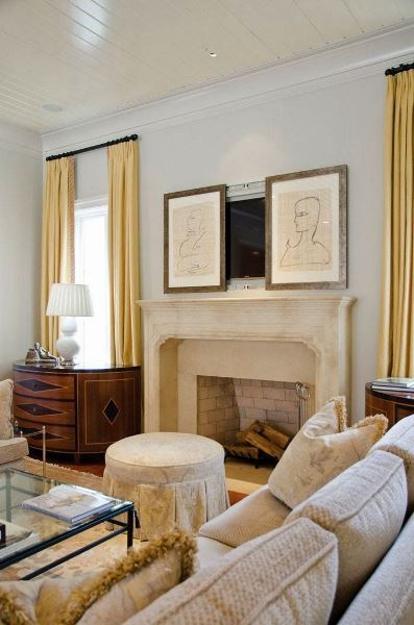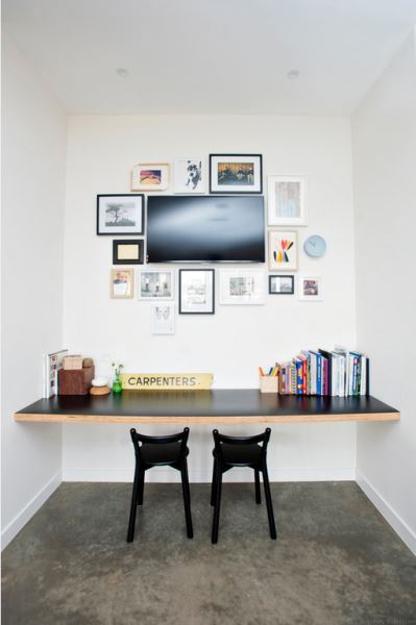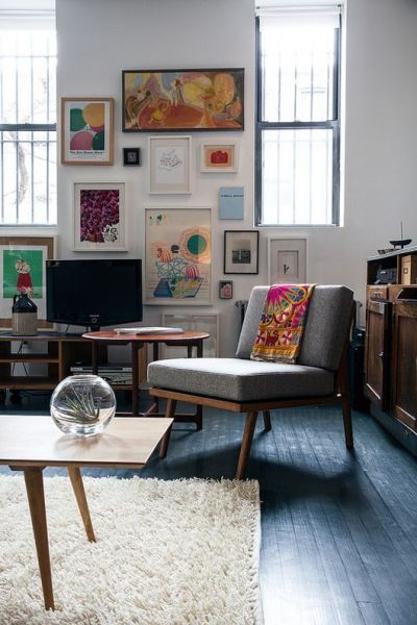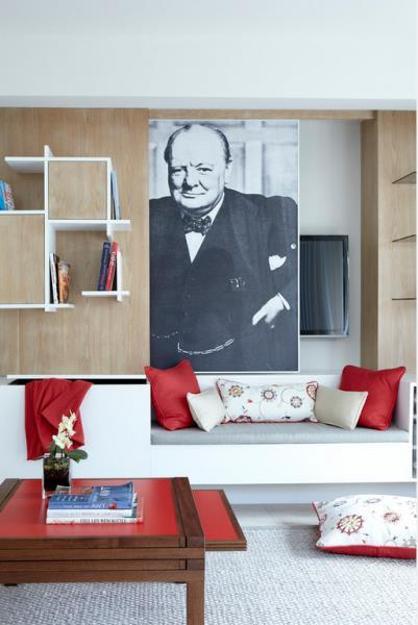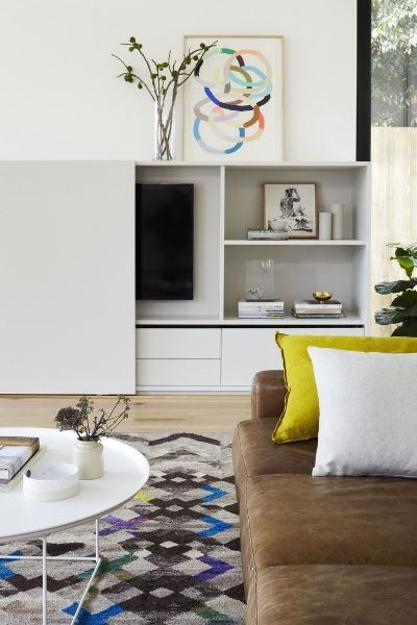 It is possible to find enough space for a small bedroom even in a tiny apartment or home. Here are smart...
and enjoy free articles sent to your inbox