Decorative Wall Panel Designs, Screens and Hanging Doors to Hide TVs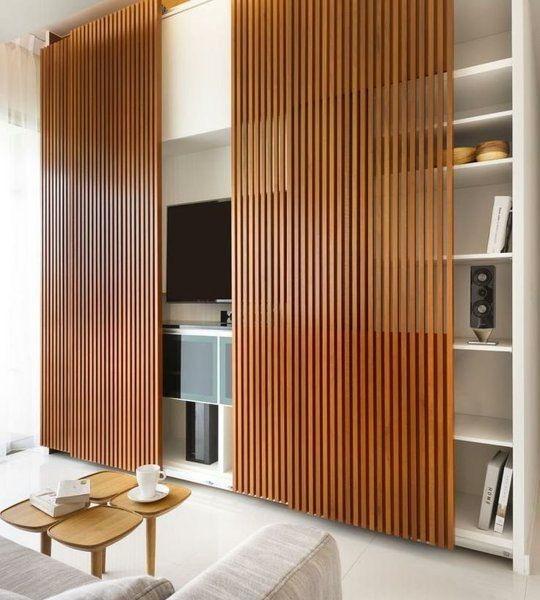 Decorative wall panel designs to hide TV and book selves
wall panel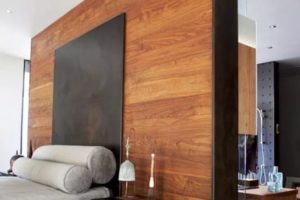 Decorative wall panel designs are one of interior trends that help create quiet and beautiful, but multifunctional rooms. Decorative wall panel designs that hide TVs are smart, attractive and space saving solutions that improve interior design and home decorating. Lushome shares a collection of modern ideas for hiding TVs behind sliding doors and wall panels.
TVs and technology can work in favor of multifunctional interior design and room decorating. An oversize wall mirror which hangs above the fireplace can reflect the hidden behind hanging doors TV while providing a beautiful decoration for living room design with a fireplace. Decorative wall panel designs, adorned with photographs or artworks, can hide TVs and make gorgeous home decorations also.
Beautiful and practical, screens, hanging doors and decorative wall panels are modern ideas for home staging that creates relaxing and elegant modern interiors. Modern living rooms with entertainment centers look more peaceful and harmonious when TVs are hidden. Antique armoires and storage cabinets, handmade hanging doors recycling salvaged wood or decorative wall panel designs with photographs and artworks display beautiful pieces instead of black rectangles of TVs.
21 customized interior design ideas to display and hide flat TV panels
Decorative screens, doors and wall panel designs for TVs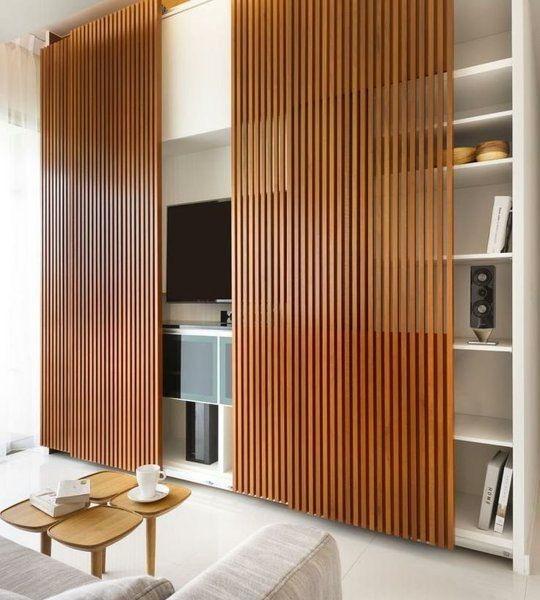 Attractive screens, hanging doors and decorative wall panel designs create fantastic accents that enhance multifunctional interior design and add character to home decor while keeping the TV from being the focal point of room decorating.
Comparing to built-in shelves and bookcases, that can accommodate TVs and video equipment, sliding doors, screens and decorative wall panel designs are more spacious and simply elegant modern ideas for interior decorating. Hanging on a wall decorative screens with colorful artworks or bright wall panel designs featuring unique details make stunning home decorations.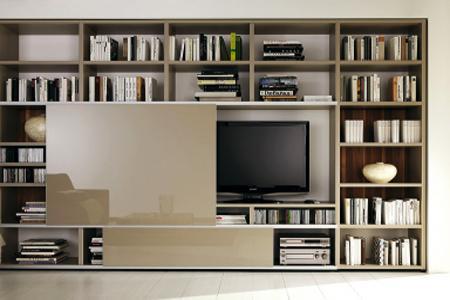 Keys to beautiful interior decorating with decorative screens, sliding doors and decorative wall panel designs is the functionality, simplicity and comfort. These decorating ideas allow good ventilation and bring fantastic textures, patterns, color and contemporary design vibe into modern interior decorating.
22 modern ideas to hide TVs with hinged and sliding doors
30 multifunctional interior design ideas for modern living rooms with TVs and fireplaces
Hanging doors made with salvaged wood or recycling old window frames and furniture pieces are ideal, money saving and space saving ideas for hiding TV panels and small media collections. Decorative screens, sliding doors, barn doors and wall panel designs with artworks or photographs look spectacular while improving multifunctional interior design and beautifying room decorating by adding color and texture.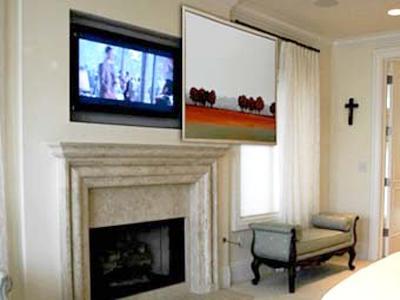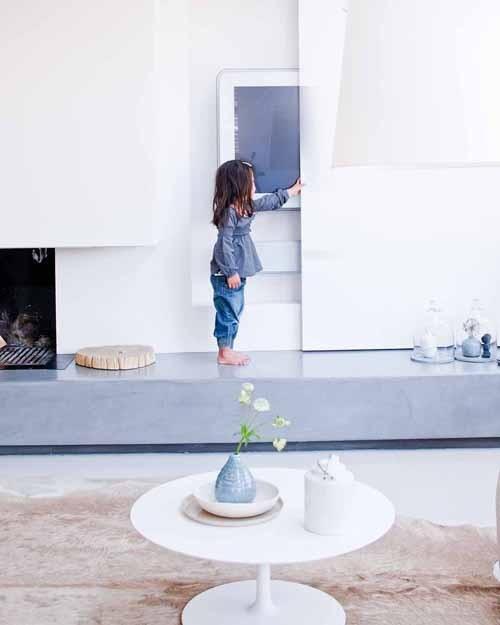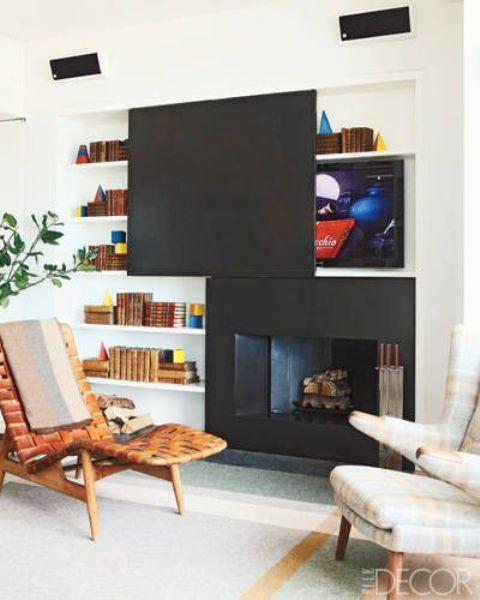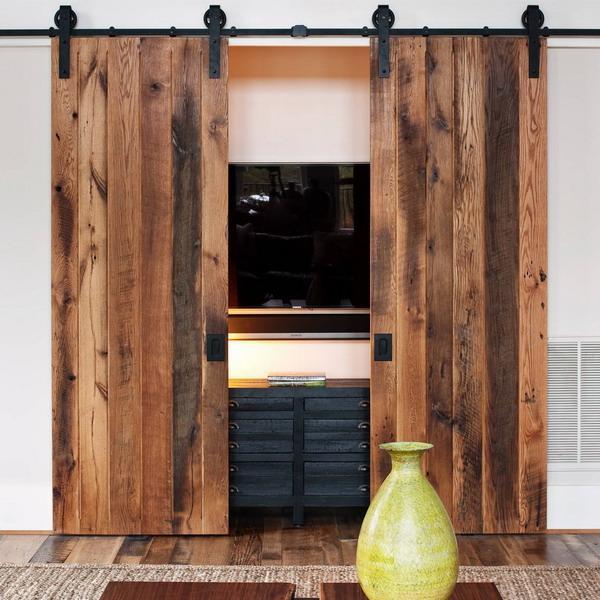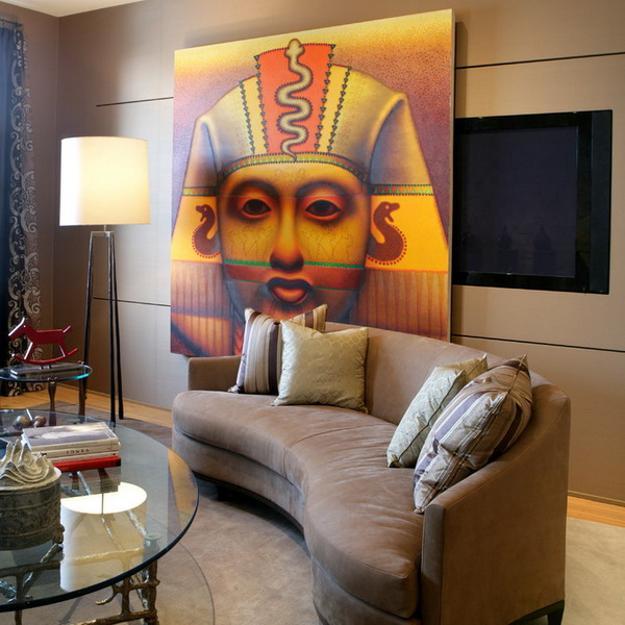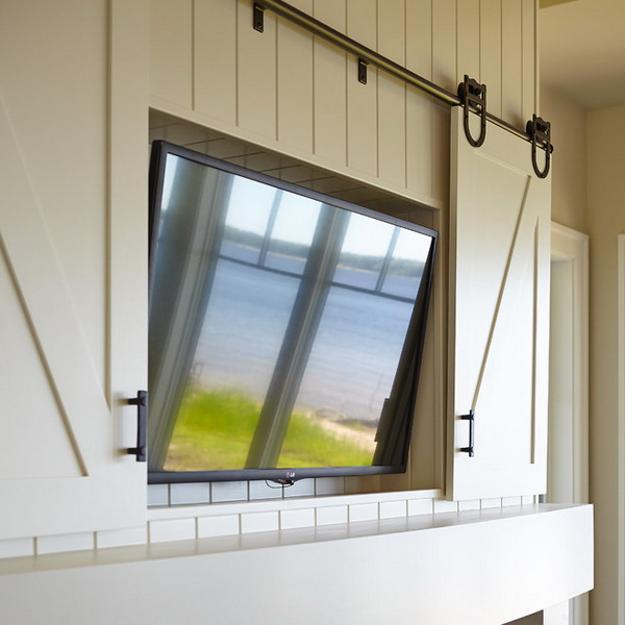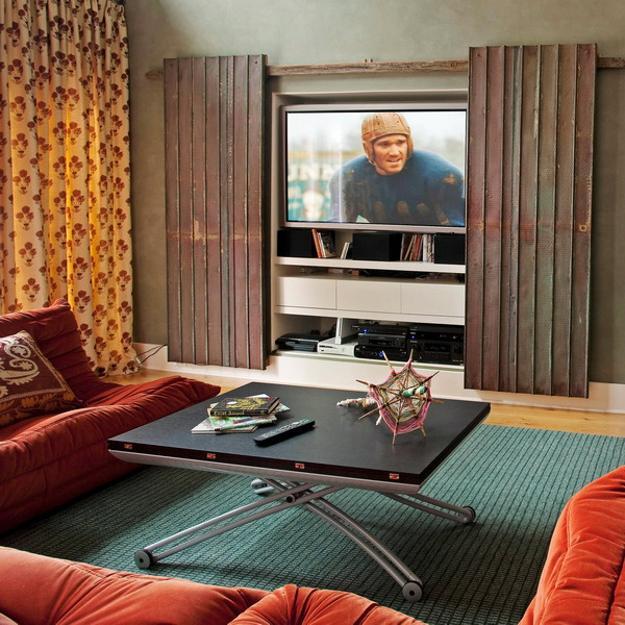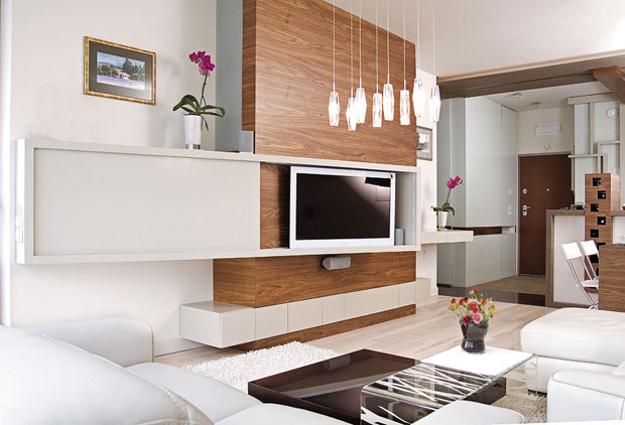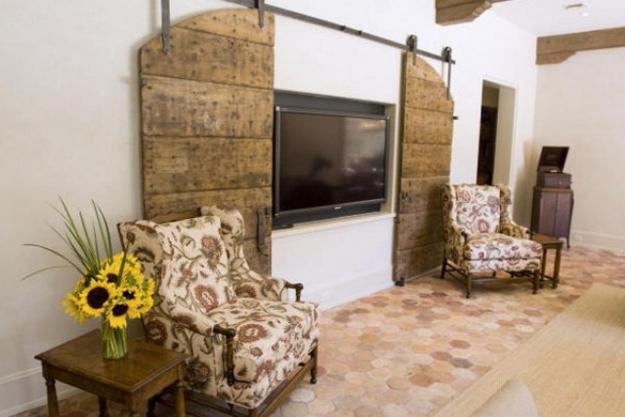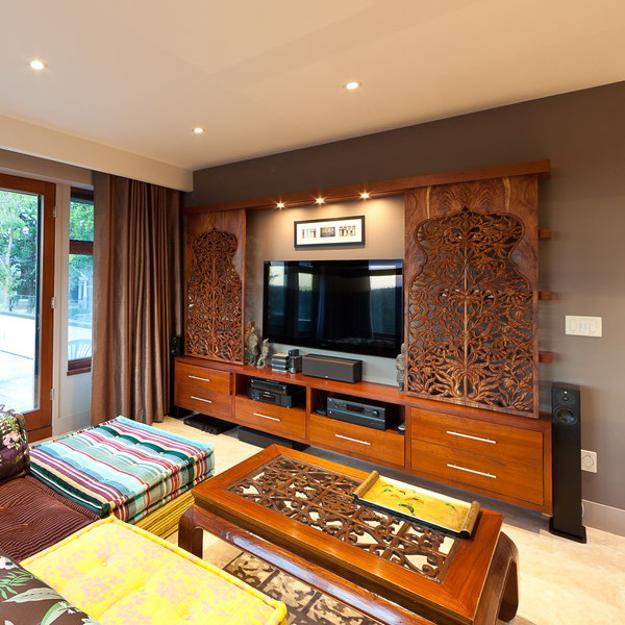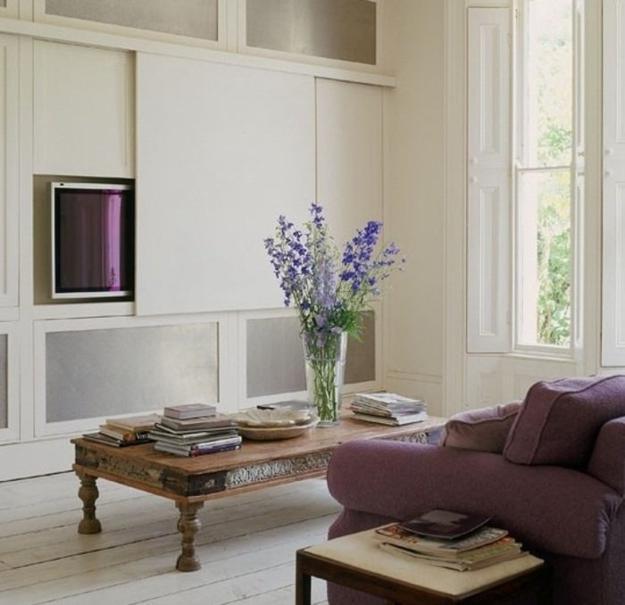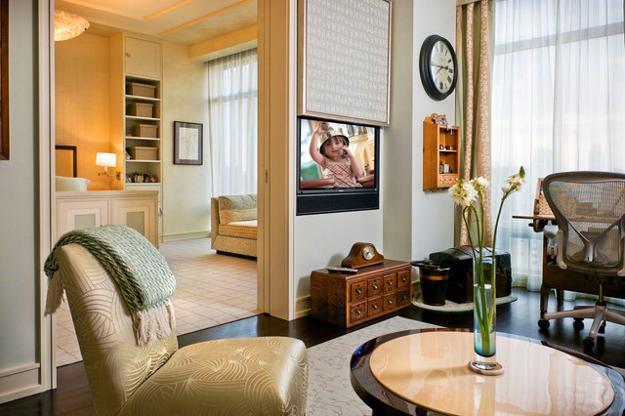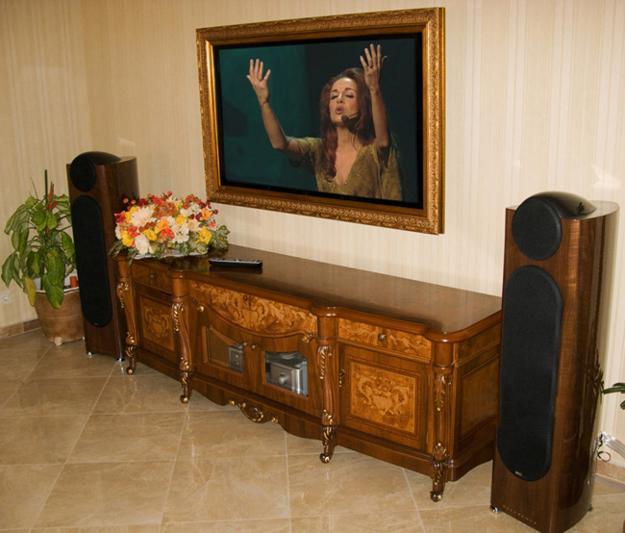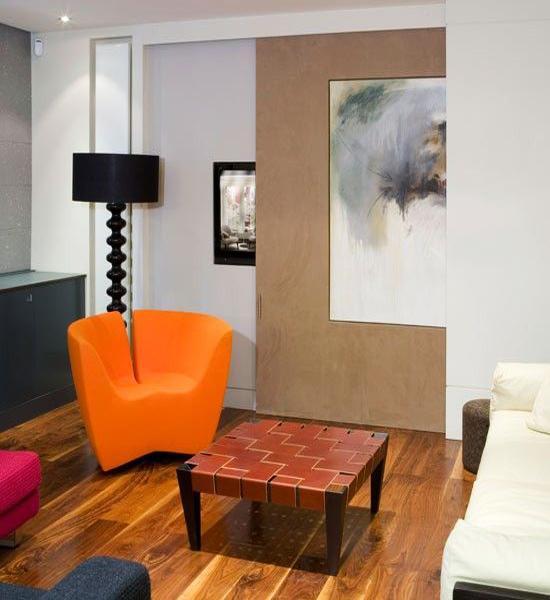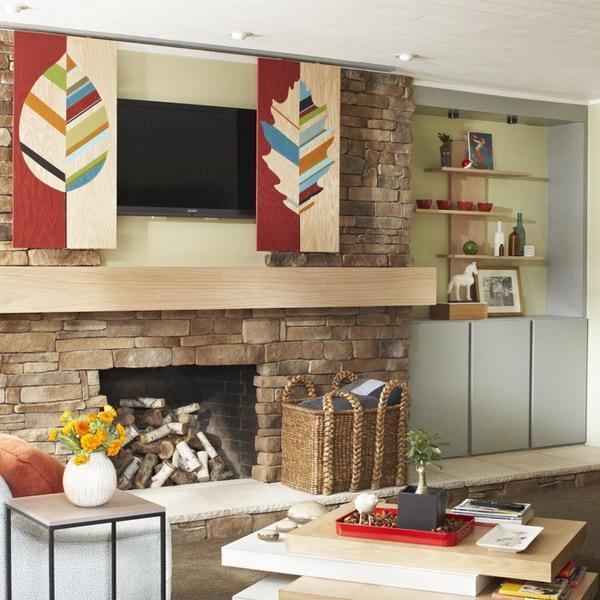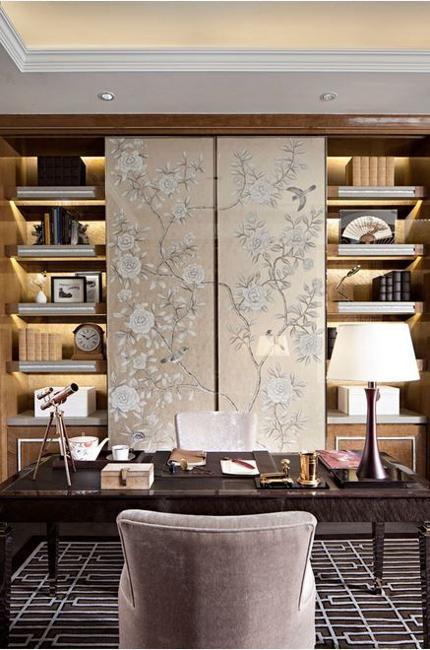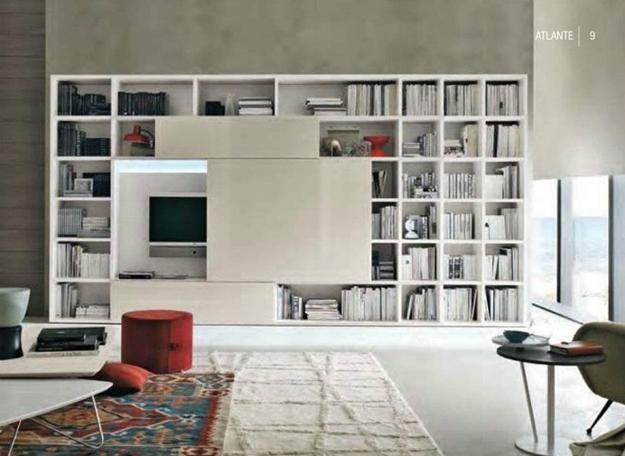 From traditional ceramic tile designs to trendy wood-like, shiny metal, and mesmerizing glass, there is seemingly unlimited ways to brighten up...
and enjoy free articles sent to your inbox