15 Small Home Office Design Ideas Adding Functionality to Modern Interiors

Home Office

Interior Design Ideas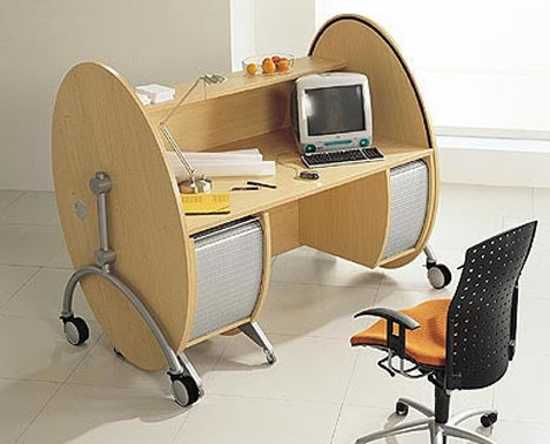 office storage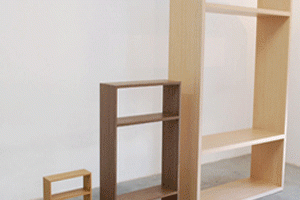 Small home office can be arranged anywhere, thanks to contemporary technology. However, people like to create a small home office with comfortable desk and chair and functional storage space in a quiet corner, in the kitchen or bedroom or under a staircase.
A small home office design can be created in your living room or even dining room which you do not use very often. Existing furniture can be adapted for storing documents and everything you need for working from home. Open wall mounted shelves are convenient for office storage and can be quickly cleaned and redecorated for a special event or holidays.
The most important elements of small home office design are electric outlets that are accessible and sufficient for adding good lighting and your computer equipment.
Small home office design ideas
Contemporary home office design, big concepts for small spaces
Small home office design with a room divider recycling an old bus cabin
Small spaces for work that Feng Shui home and office interiors
Wood computer desk and chair, classic home office design ideas
Classic home office design
If you have an old buffet or bureau, you can transform these items into a small home office, that can be easily hidden from your guests. You can turn any writing desk into a computer desk for your laptop. Adding shelves with attractive baskets and boxes for small office storage and a comfortable chair are all you need for working from home.
Kitchen office design
Kitchen office design is a great contemporary idea that adds functionality to modern kitchen interiors. Children can do their homework while you cook dinner, and you will be able to make a grocery list or checking accounts. Few baskets and a stool, shelves and a small working area create a nice kitchen office, making modern kitchen interiors multifunctional and more enjoyable.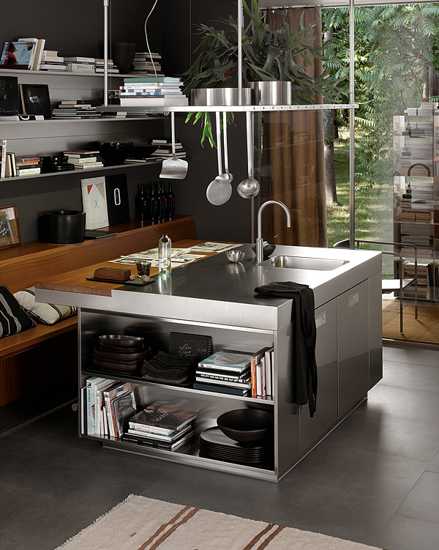 Creative home office design
You can use any free small space in your home for creating a small office design. If you place the computer desk near the window with a wide sill, you can always turn this convenient, well lit place  into a work station with a beautiful view. Utilizing small spaces under staircases, using closets, wall niches and kitchen island shelves are other creative ways of adding a small home office design to your interiors.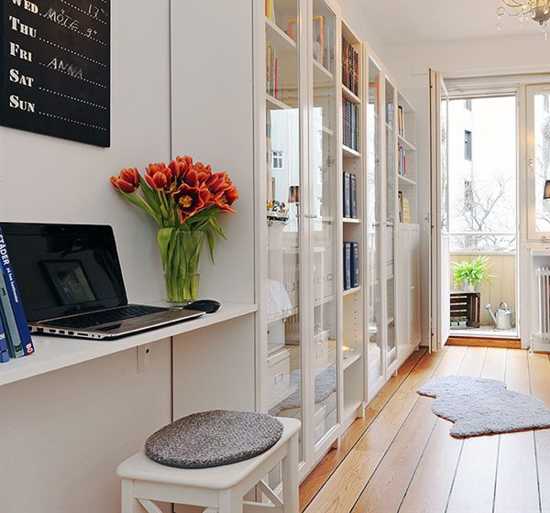 It is possible to find enough space for a small bedroom even in a tiny apartment or home. Here are smart...
and enjoy free articles sent to your inbox