Wooden Chair Transformation into Sculptural Artwork, Unique Furniture

Decorating Ideas

Furniture Accessories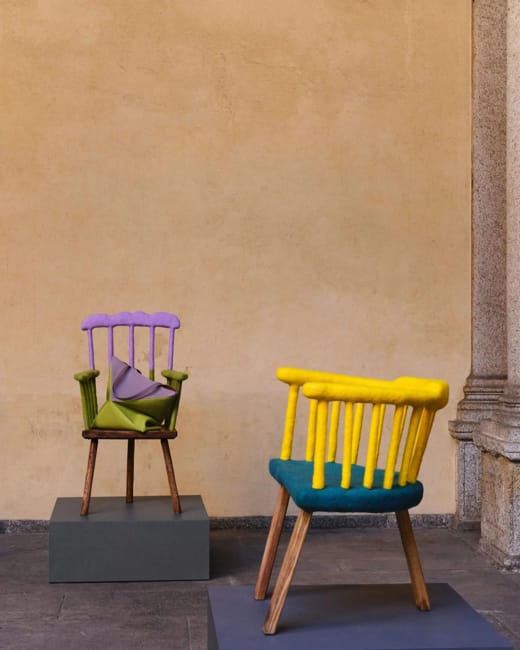 Colorful wood furniture decoration
MODERN WALLPAPER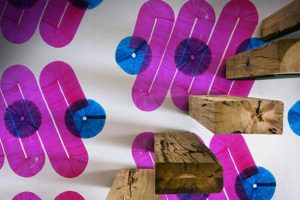 Old wooden chairs can turn into stylish home furnishings or sculptural artworks. The creative design ideas from fashion brand Loewe that has worked with global artisans to create a collection of wooden chairs prove it. Decorated with woven materials, including foil, shearling, and paper, wooden chairs look exciting and unusual, presenting modern art pieces.
The installation shows the transformation of the simply-constructed stick chairs into new furniture pieces. The contemporary design is surprising but inspiring to those ready to reuse and recycle old home furnishings.
From simple tree logs to modern dining chairs, furniture design ideas
Stylish stools and dining chairs, contemporary furniture
Dining chairs with storage, unique furniture design idea
Decorated wooden chairs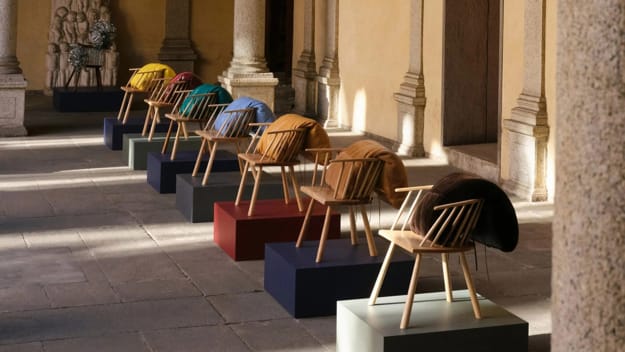 Ordinary dining chairs are everyday items. Contemporary design and decorating ideas can present them in a new way. Old wooden chairs can become unique sculptural objects, and creative decorating can transform these traditional home furnishings into new, exciting, modern furniture items.
Modern wooden chairs, veneer in dining furniture design
Panton chairs, colorful accents for dining room decorating
Contemporary furniture design, unique chairs with hair
Old wooden chairs can be decorated with fabrics, paint, woven materials, or wood embroidery, giving a modern twist to sculptural masterpieces. Contemporary design and recycling ideas can create fabulous new chairs to personalize modern interiors and beautifully accentuate dining rooms.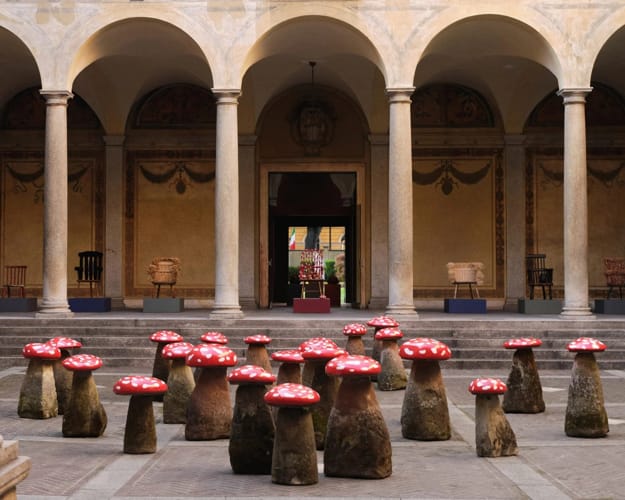 During Milan design week, the decorated wooden chairs stand with an installation of fly agaric mushrooms that seemed to sprout from the ground in the courtyard at the Palazzo Isimbardi in central Milan.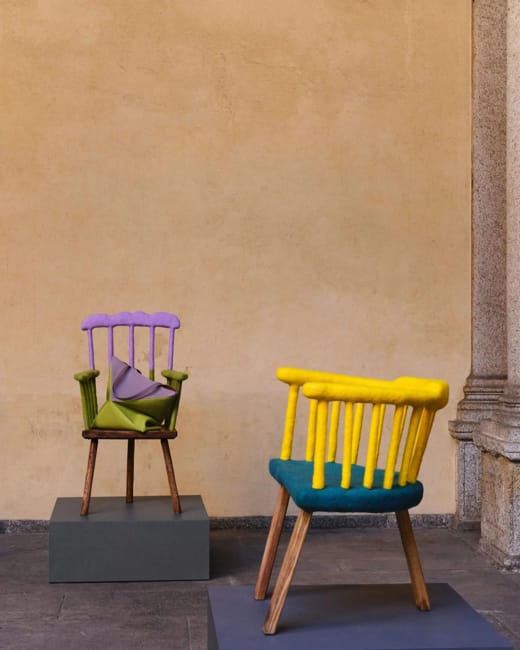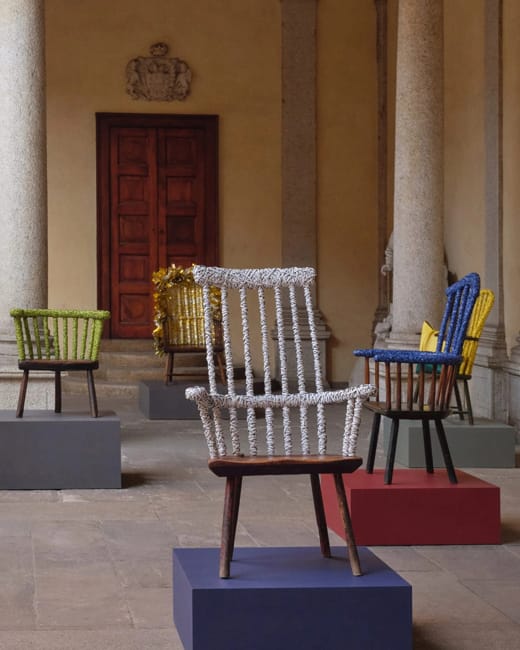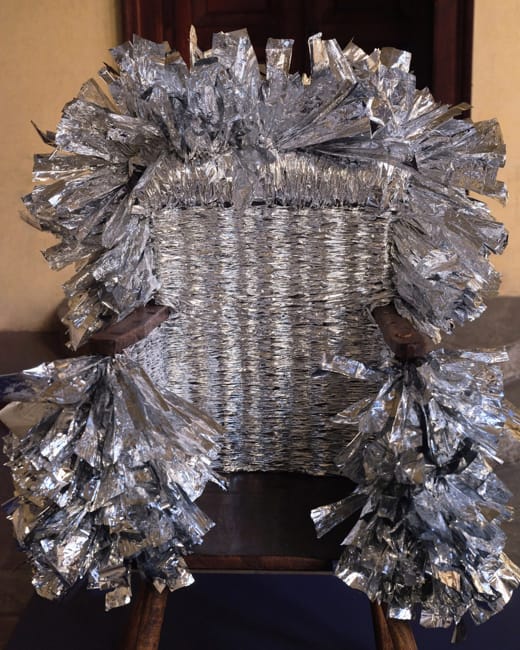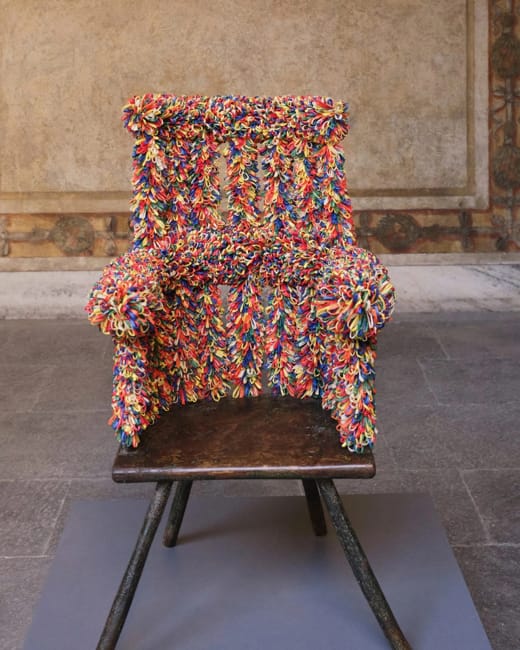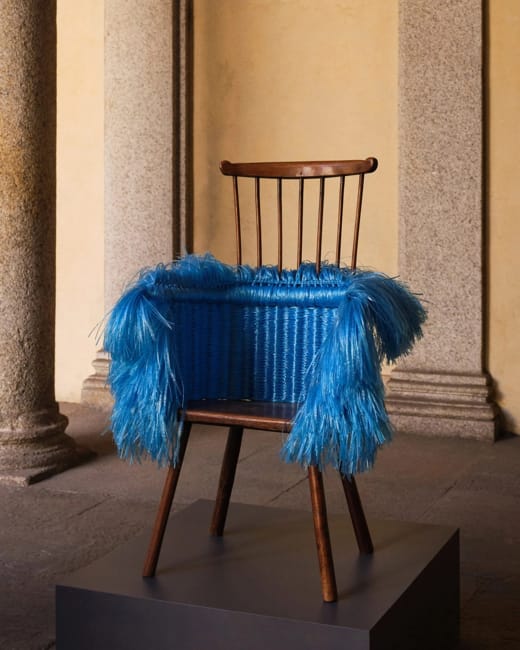 Rustic wood is a natural way to attract local birds to your birdhouse design. Birds that nest in tree cavities like...
and enjoy free articles sent to your inbox