Comfortable Modern House Design Brings Plywood Walls to Light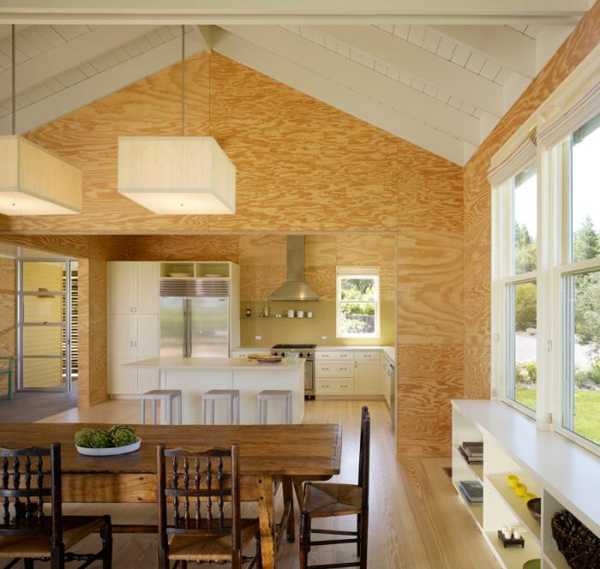 DECORATING SMALL APARTMENTS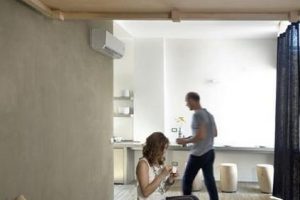 Modern house design blends plywood walls with bright natural light, creating simple, breezy and pleasant home interiors with an eco feel. The contemporary house is a design project by Californian architect Nick Noyes. It is located  in Healdsburg, California, and offers a light and inviting family home.
The modern house looks like a stylish, but simple plywood cabin that is warm, inviting and functional. Nick Noyes of Nick Noyes Architecture created it on a moderate budget, using plywood from the family-owned plywood factory in Alabama and blending the plywood walls with lots of natural light.
On the western exposure where it can get very hot, the windows have been minimized to a clerestory band of glazing. The clients worked with color consultant Helen Eging to achieve a color that worked for all four seasons. The architect and designer experimented with painting the two gables different colors to find the perfect solution for this modern house design.
Modern interior design with plywood boards walls and large windows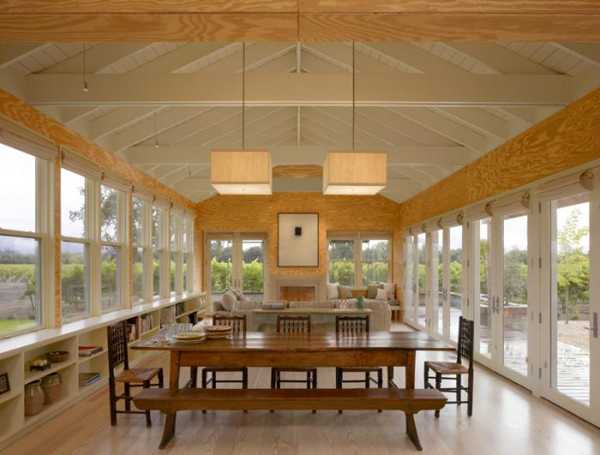 Modern interiors are lined with highly figured pine plywood boards that were hand picked from every run, set aside, and then loaded on a truck to California. An old machine from the factory was resuscitated to mill the pine boards for wood floor.
This modern interior design project was about how to detail a humble plywood boards to make it look sophisticated, attractive and decorative. The exacting detail in the painted white wood trim and white kitchen cabinets added a clean and crisp contrast to modern interior design ideas and reinforced informal living in this country house.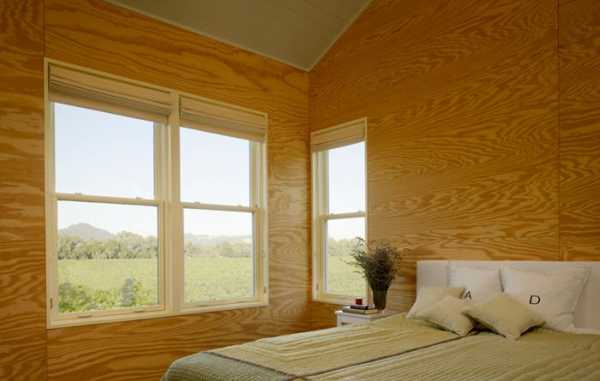 The living area illustrates many of the passive solar attributes, as its one-room width promotes cross ventilation. The north facing windows are higher and taller, garnering soft northern light, while the south-facing doors are protected from the strong summer sun by an exterior trellis. In the winter months, the low angle of the sun allows the light to come through under the trellis. The proportions of the windows are bigger than you might expect, which elevates this modern house design and gives home interiors a contemporary feel.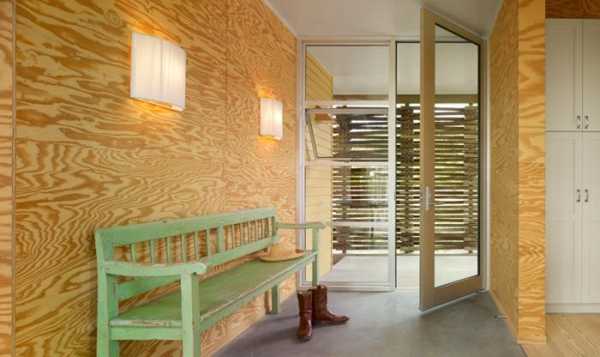 Movable beach cottage, modern house design by Crosson Clarke Carnachan
Modern cottage design trends creating open multifunctional eco friendly home interiors

From traditional ceramic tile designs to trendy wood-like, shiny metal, and mesmerizing glass, there is seemingly unlimited ways to brighten up...