White Bedroom Decorating Ideas, Vintage Furniture and Colorful Floral Designs

Bedroom Designs

Decorating Ideas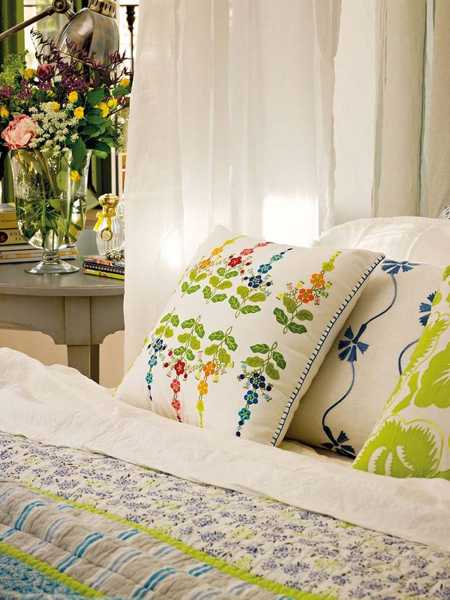 Modern bedding set and patchwork comforter with floral designs in green and blue colors, vintage furniture and white decorating ideas create stylish, breezy and relaxing bedroom decor
bedding sets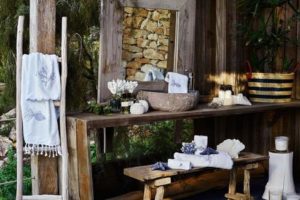 White bedroom decorating ideas, spiced up with colorful floral designs on bedding fabrics, large windows and natural light create gorgeous room to sleep in and wake up rested and positive. The bedroom decorating is flooded with light and floral designs that fill the air with elegance and optimism.
White bedroom decorating ideas are perfect for creating a wonderful background for showcasing modern bedding with floral patterns in rich colors, blending outdoors with interior decor and creating a gorgeous bouquet of green, blue, pink and purple bedroom colors.
Large window openings, replaced the exterior wall, a glass door to the deck and white decorating ideas make bedroom decor look spacious and airy. The deck adds extra comfort and luxury to bedroom ideas, providing a nice place to enjoy a cup of coffee in the morning or relax of a cup of afternoon tea.
Green and blue bedroom colors
Light blue bedroom colors, 22 calming bedroom decorating ideas
Green is the color fir creating healthy bedroom decor
Light blue and green color schemes, modern bedroom colors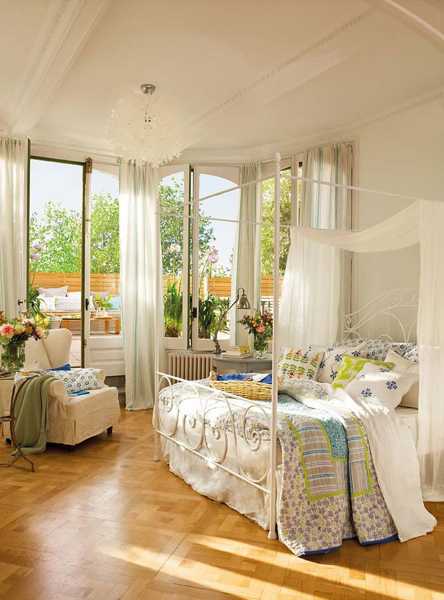 Large windows and a deck are perfect addition to bedroom interior, allowing to watch and listen birds, admiring the sunrise and breathing fresh air.
Painted white metal bed, with decorative pillows creates a charming headboard design. Floral designs of bedding embroidery and fabric prints with flowers, vintage furniture and decor accessories, beautiful bedroom decorating color palette, wood and natural fabrics increase the effect.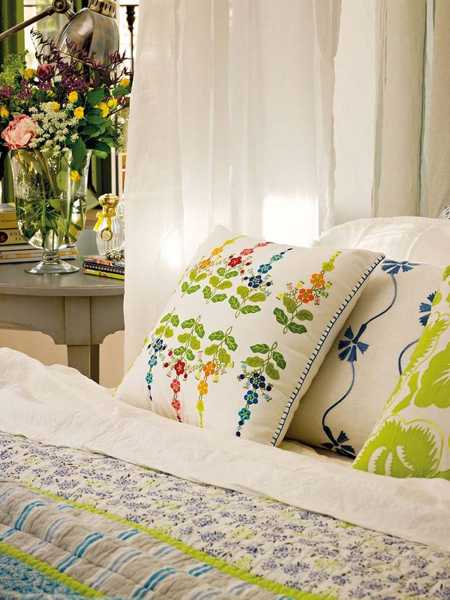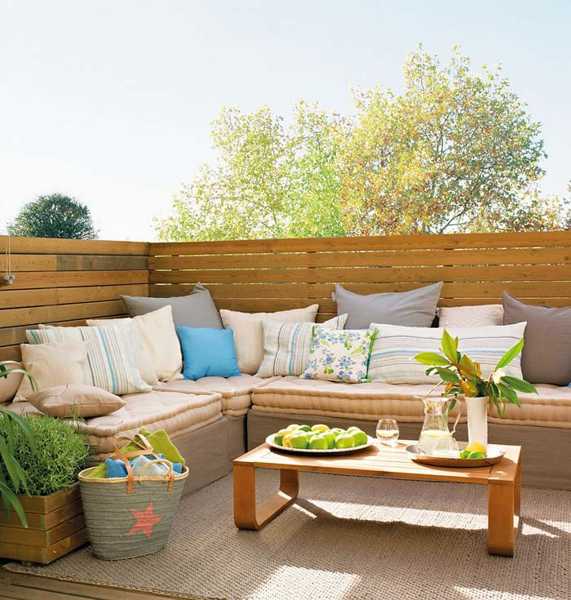 Filled with light and furnished in a soft color palette, the bedroom feels peaceful and calming. Floral bedroom decor and tranquil blue and green color combination create safe and welcoming and cozy space.
Floral designs for bedroom decorating
Modern bedding sets with floral designs for bedroom decor in eco style
Floral designs for bedroom decorating, poppy bedding sets
Black and white modern bedding sets with floral designs
Bedroom ideas by ElMueble
More from bedroom decorating ideas

Modern bedroom designs call for comfortable, stylish, and pleasant ideas that create serene, quiet rooms. Bedrooms are places where we relax,...
and enjoy free articles sent to your inbox