Versatile Wicker Furniture, 25 Ideas for Indoor and Outdoor Home Decorating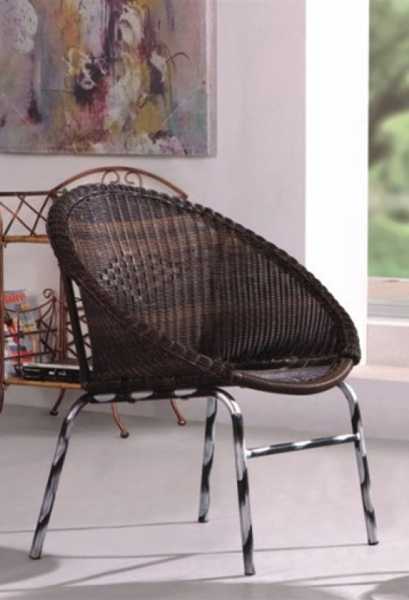 Wicker chair with metal legs, wicker furniture for interior decorating and outdoor rooms
outdoor furniture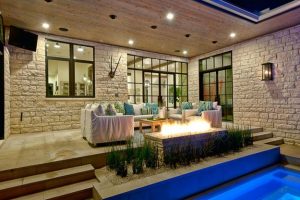 Beautiful wicker furniture sets are comfortable and versatile, perfect for indoor and outdoor home decorating. Natural and synthetic wicker furniture look interesting and inviting, adding handmade charm to modern interiors and outdoor rooms.
Natural wicker furniture are luxurious and eco friendly, offering attractive and stylish ideas for eco home decorating and creating healthy and modern interiors. Synthetic wicker furniture are durable and comfortable, suitable for outdoor rooms in wet climates.
Stylish wicker furniture are a good choice for your garden or small balcony decorating. Synthetic rattan furniture sets are available in many colors and designs for dining or seating areas and swimming pool patios. Lounge chairs and daybeds, hammock chairs and tables made of synthetic materials are strong and light, easy to move around and very decorative.
Outdoor wicker furniture from Dedon, innovative outdoor furniture design
20 hanging hammock chair designs, stylish and fun outdoor furniture
Wicker furniture for interior decorating and outdoor rooms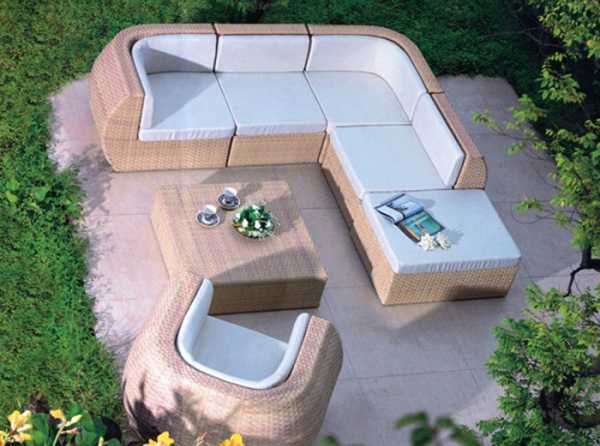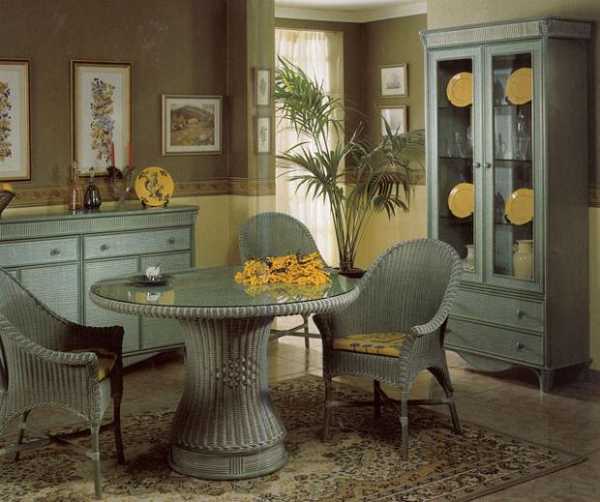 Rattan outdoor furniture may feature sunshades and cushions made of outdoor fabrics, that add comfort and luxury to your outdoor rooms decorating. Metal, glass and leather elements make rattan furniture pieces look contemporary and exclusive, perfect for interior decorating that emphasizes the status of the owner, and create very special and expensive room decor.
Stylish wicker furniture sets for outdoor rooms are lightweight, strong and durable. They bring comfort into your outdoor living space and give a modern touch to porch or patio designs. Wicker furniture sets highlight any area, creating a unique atmosphere of a vacation. Soft cushions make staying outdoor comfortable and enjoyable, offering a cozy retreat decorated with wicker furniture pieces.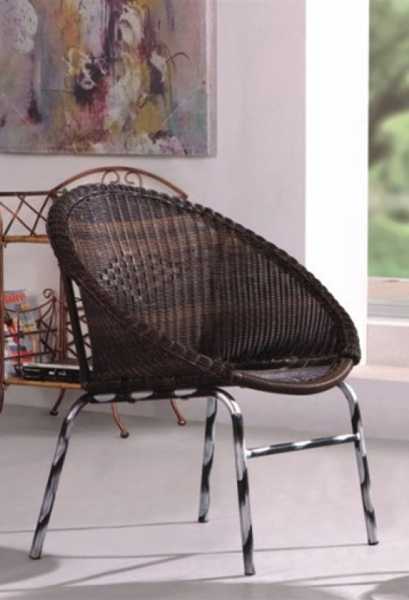 Wicker furniture items and versatile and look great anywhere. Simple and elegant, compact and comfortable wicker furniture can adorn modern apartments in contemporary style and country homes. This outdoor furniture is an excellent choice for small balcony decorating and large terrace, porch, deck or patio designs. Synthetic rattan is resistant to moisture and ideal for outdoor decorating.
Portable and sectional patio bar furniture, light outdoor home bar designs
Latest designs in outdoor furniture and lighting fixtures, stylish outdoor decor ideas
Wicker furniture items are suitable for decorating tiny summer cabins and spacious luxurious homes. Natural or synthetic wicker furniture sets are available in numerous designs to satisfy any taste. Keeping the old traditions of weaving alive, many companies blend Eastern designs with minimalist style, creating gorgeous indoor and outdoor furniture made of natural and synthetic weaving materials.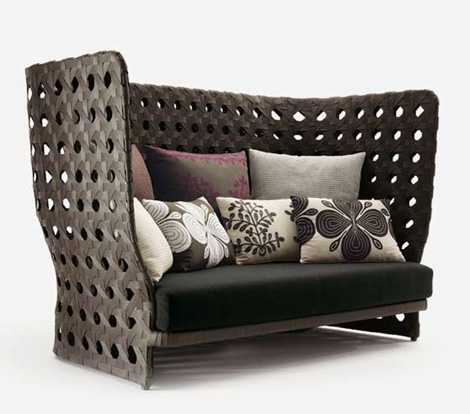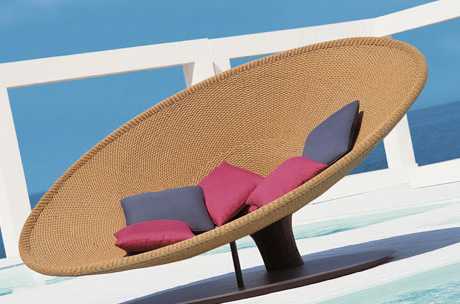 Wicker furniture sets are great for creating modern interiors in colonial style. Bedroom and dining room furniture pieces, combined with wicker table lamp shades and weaved baskets for storage, made of natural materials, look luxurious and stylish, inviting and unusual.
Ideas for home decorating with outdoor furniture

Colorful handmade birdhouse designs look beautiful on green branches and garden posts. Creative painting ideas turn wooden birdhouses into bright yard...
and enjoy free articles sent to your inbox