Unusual Wall Design Idea Turning Old Small Bathroom into Modern and Unique
---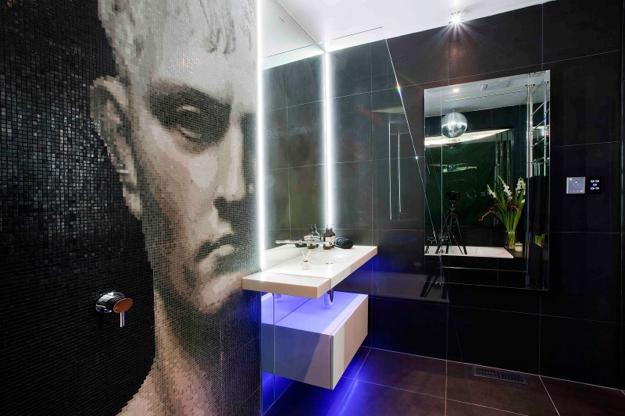 Accent wall design with black and white glass mosaic tiles
Unusual wall design ideas are interesting and inspiring. Even a small and dark bathroom can be transformed into a spacious, impressive and modern interior with a few interior design ideas, glass and mirrored surfaces that bring natural light into a room and create a fabulous accent wall design.
This amazing wall design idea comes from Australia. Two design studios Minosa Design, www.minosadesign.com/ and Royston Wilson Design, www.roystonwilson.com.au/ created this contemporary bathroom design with a portrait made of black and white glass mosaic tiles. The contemporary bathroom was designed for a young couple who wanted to remodel their old house in the 50's style.
Their small bathroom before the house renovation looked dark and unappealing. The former space needed to adapt to the vibrant lifestyle of the owners while providing a functional, comfortable and modern bathroom. The designers envisioned a bright, unique and contemporary bathroom in black and white colors, filled with natural light and beautified with modern lighting effects and interesting accent wall design.
Contemporary bathroom design with accent wall made with glass mosaic tiles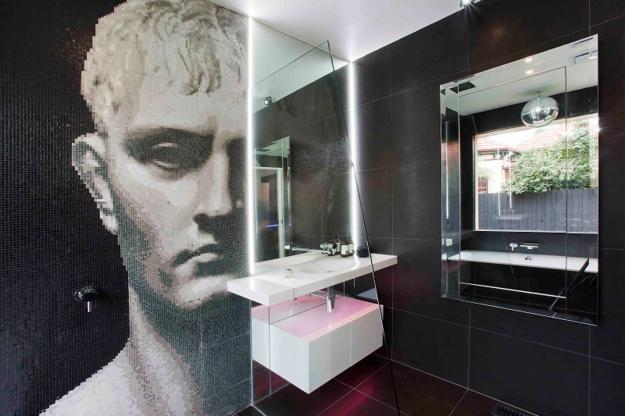 The combination of an extensive use of mirrors and glossy surfaces with strong contrasts and simple lines was the key to maximizing small bathroom space and creating exciting and contemporary bathroom design.
The new bathroom features LED lights which were concealed under the top of the bathroom vanity bench and wall mounted floating cabinet. A mirror ball, placed above the contemporary bathtub, creates an unusual effect and enhances bathroom lighting ideas.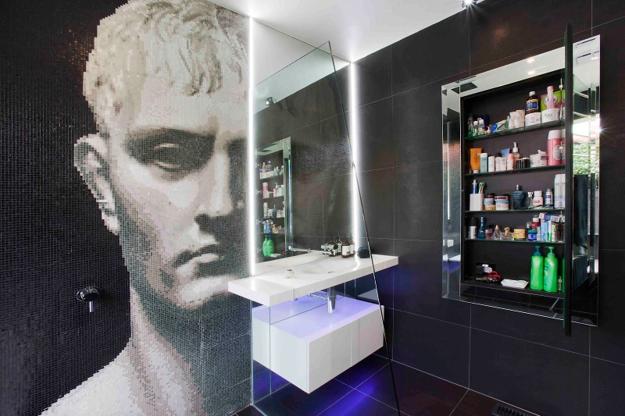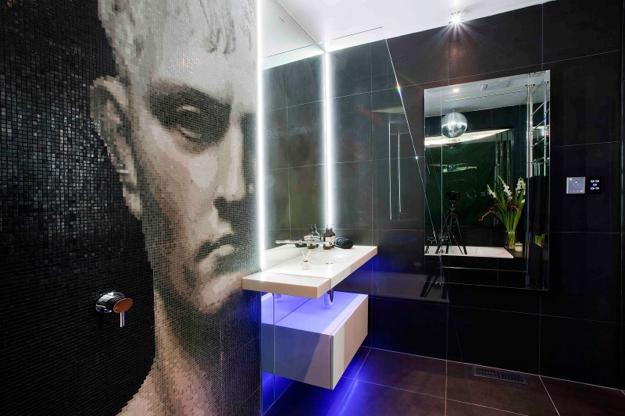 The mosaic  portrait is made from Bisazza glass mosaic tiles in black and white colors. Glass and natural light, LED lighting design and a large portrait work well together turning a small bathroom into very unique, surprising and contemporary bathroom.
Contemporary interior design with changing color lights
Green accent wall design and color changing lighting ideas
Magic wall mirror with color changing bubbles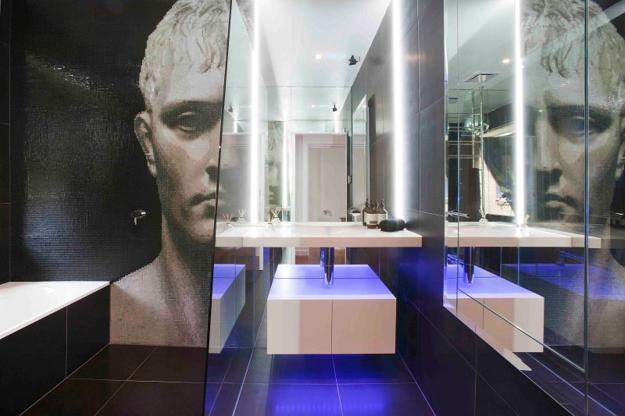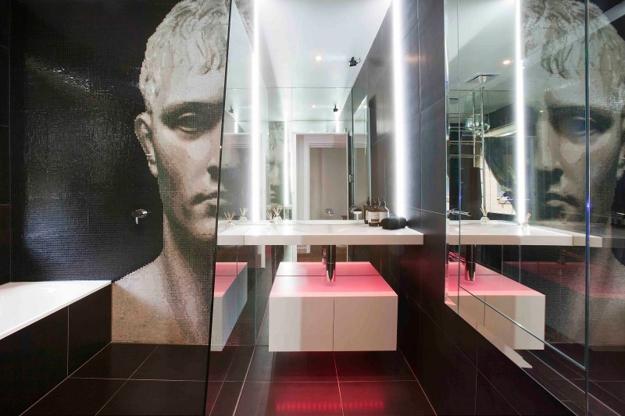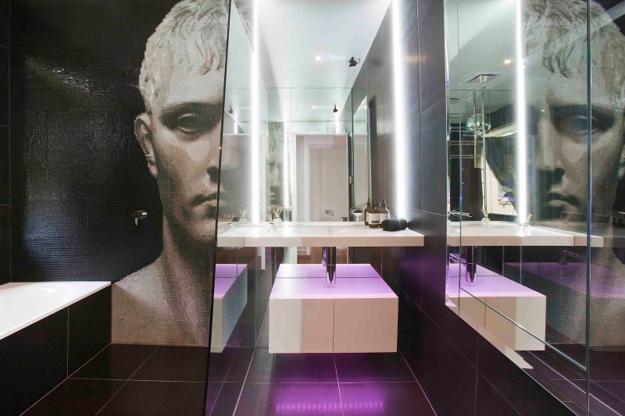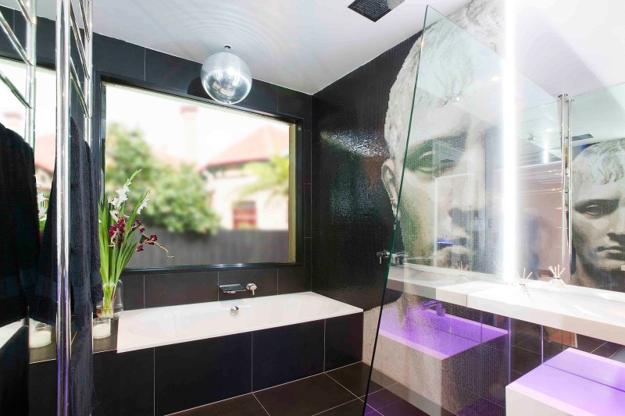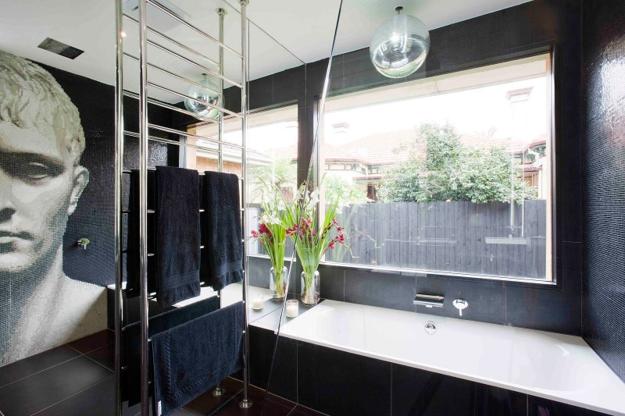 More from modern bathroom

Wood planks, ceiling beams, mimicking wood tiles are modern ideas for bathroom design. Warm wood texture transforms the functional rooms and...