Unique and Contemporary Shower Head Inspired by Grater, Modern Bathroom Design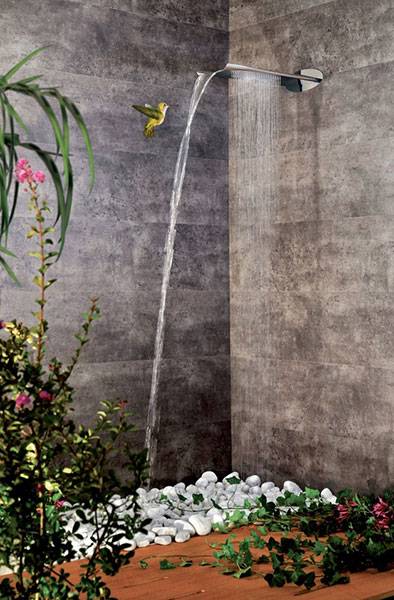 Beautiful modern shower design idea
shower designs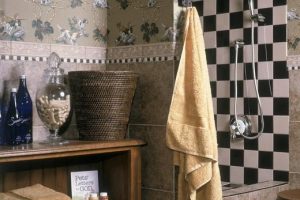 Shower heads are important elements of modern bathroom design and decor. Good shower head design is not only functional and comfortable to use, but also interesting, elegant and stylish. Lushome presents this unique contemporary shower head design idea, inspired by a grater that adds original design and ultimate comfort to modern bathroom design.
The shower head design in creative and original shape, LED lights, various settings and elegant look create the best shower heads for women. Contemporary shower heads that are functional and stylish please women and men, and allow to add a unique detail to their shower designs. Men want practical shower design. Women look for pleasant experiences. This unique shower head with a masculine feel from designer Massimiliano Settimelli offers a great option for men and women bathroom design.
The shower head looks simple and elegant. Inspired by a grater, its design blends a masculine feel and an unusual look with advanced technology and functionality. It is contemporary and original, easy to use and feature various settings, versatile and suitable for almost any modern bathroom design.
25 modern shower designs and glass enclosures, modern bathroom design trends
Unique and contemporary shower head design ideas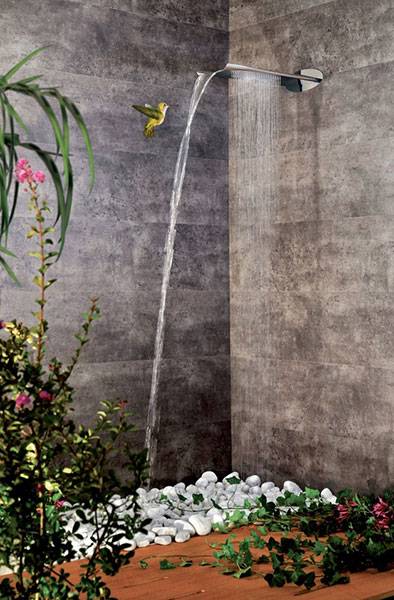 Metal nozzles are designed for Webert, blending brutal chic and functionality with elegant and interesting look. The user can customize the shower heads and adjust water pressure.
This shower head design offers a few modes, including a massage mode and a tropical mode with small drops falling vertically. The frequency and intensity of water stream can be easily adjusted, creating various effects.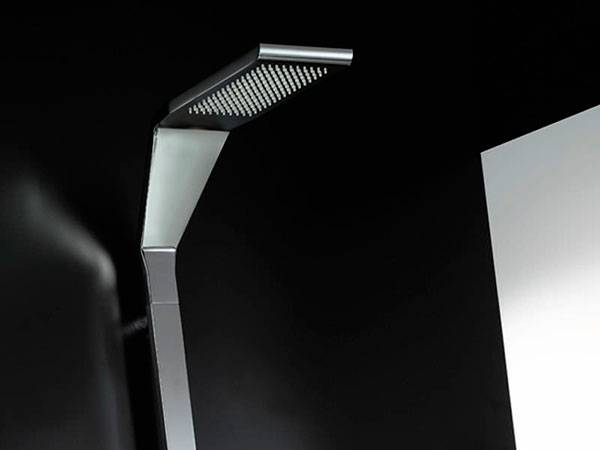 This shower head design has a low weight and aerodynamic shape that fits perfectly in modern bathroom design for men and women. To make the shower more enjoyable, designers suggest add certain accessories, like pebbles on the floor and green house plants that love moisture, to create a tropical atmosphere. Soft lighting and pleasant rain drops will create an amazing showering experience.
Cascade outdoor shower design in elegant minimalist style
Lampshade shower head design idea reinventing bathroom lighting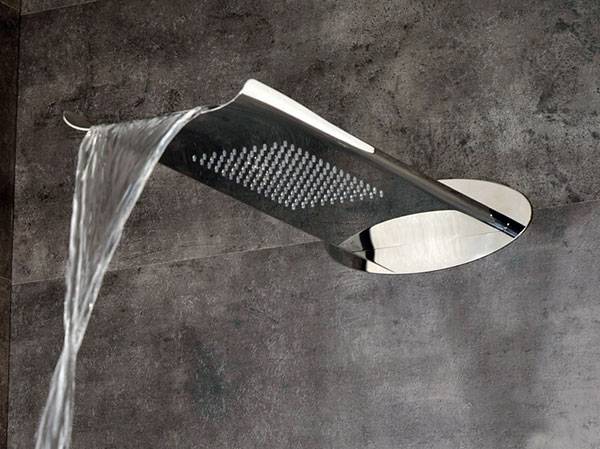 More from bathroom design

Remodeling bathroom interiors is an essential part of creating a modern home. A beautiful, functional, well-planed, and modern bathroom design affects...
and enjoy free articles sent to your inbox