25 Modern Shower Designs and Glass Enclosures, Modern Bathroom Design Trends

Bathroom Ideas

Interior Design Ideas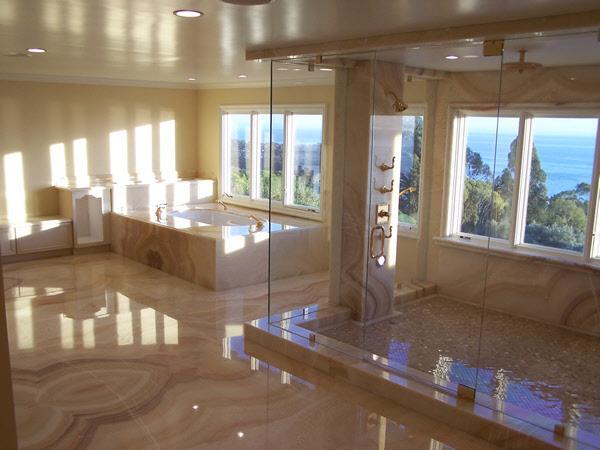 Luxury bathroom design with onyx stone floor and bathtub decorating, glass shower design
MODERN WALLPAPER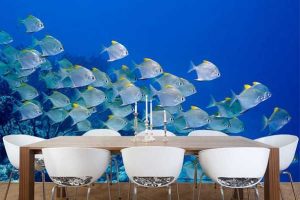 Modern bathroom design trends include contemporary showers and glass enclosures in various styles and with various functions that turn bathroom interiors into spa-like spaces. Modern shower designs and glass enclosures add a contemporary look and functionality to modern bathrooms, from simple manual hot and cold water control to automatic sprays that regulate the temperature of water according to your personal preferences.
Modern shower designs require some research and planning before your can add this contemporary feature to your new bathroom design. Making a wrong choice can be expensive and disappointing. Selecting the right type of shower brings joy and pleasure into your life.
Here is a collection of modern shower designs and glass enclosures to inspire you for bathroom remodeling and adding beautiful features to your home. There are four types of shower designs, – electric, power, mixer showers and exclusive multifunctional luxury shower designs.
25 glass shower designs and bathroom remodeling inspirations
Horizontal shower design, modern bathroom design ideas
Modern bathroom design, walk-in showers and glass enclosures
Modern shower designs and glass enclosures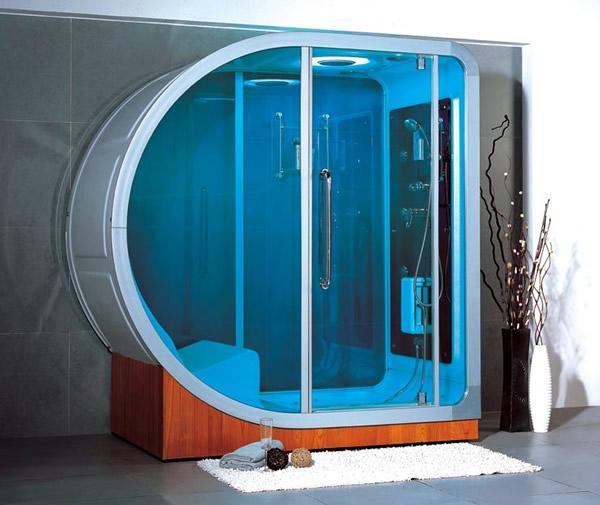 Electric shower designs
Electric shower designs are connected to your main domestic supply, from which it draw water directly and heat it as it is used. Electric shower designs are the best option for houses no hot water tank. This type of shower designs is versatile and flexible, easy to install and provide hot water while you need it. Electric showers may not work properly in low water pressure.
Power shower designs
Power shower designs are a combination of mixing valve and a pump, which helps maximize the shower pressure by increasing the water flow from the shower head. The thermostatic valve maintain the proper temperature. Power shower designs are ideal for houses that have a tank with cold water and a readily available supply of hot water.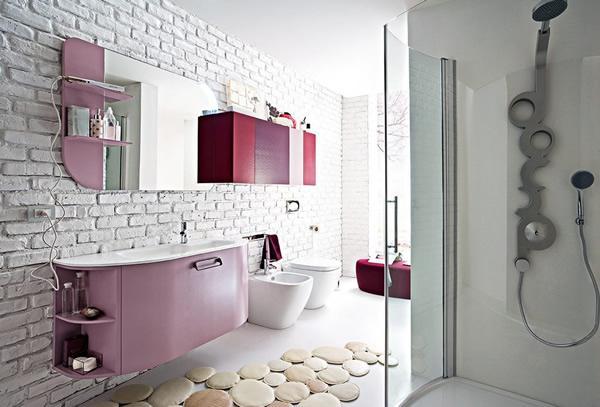 Mixer shower designs
Mixer shower designs are great for low budgets. These showers come in manual, thermostat, pump powered and pressure balanced types. A mixer shower produces higher flow than an electric shower, but a power shower is more powerful than these two shower designs.
Modern bathroom colors for stylishly bright bathroom design
10 unique shower designs, contemporary shower design trends
Stone and wood bathroom design with open shower, stone bathtub and fireplace
Luxury multifunctional shower designs
Luxury multifunctional shower designs are expensive. These showers are made silicon-free safety glass and new contemporary materials. They feature comfortable seats and lift up benches , steam rooms and LED lighting that changes its colors, an aromatherapy unit, built-in sound, touch-display and remote control.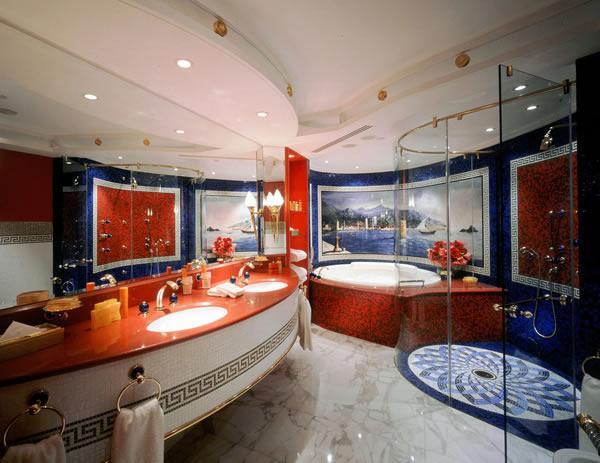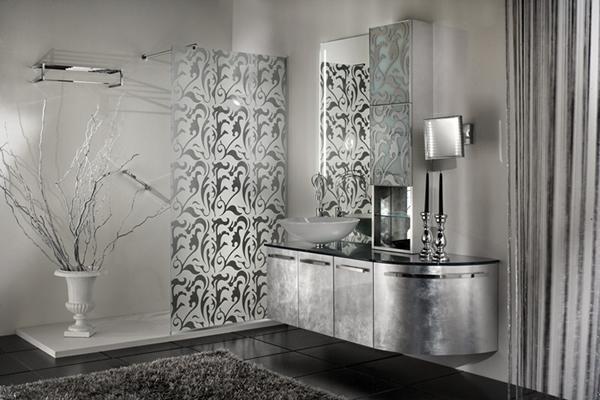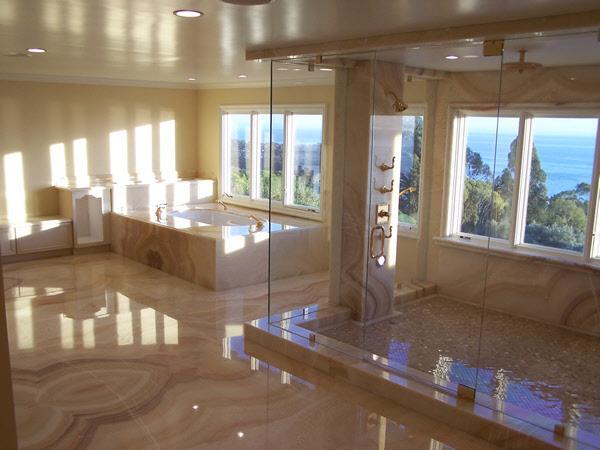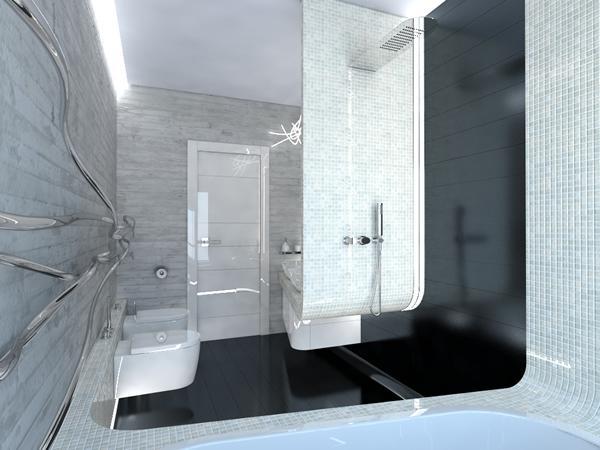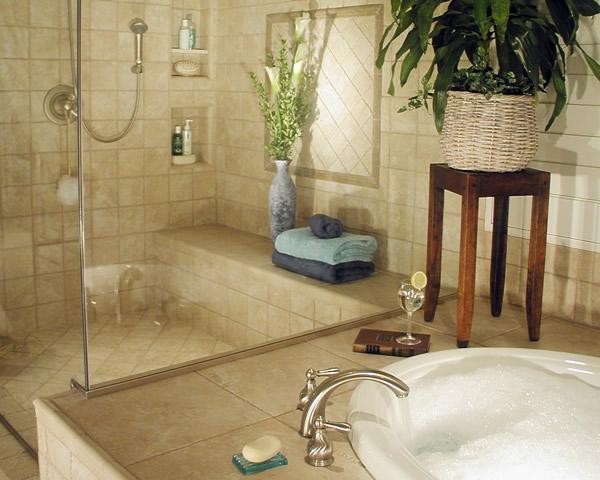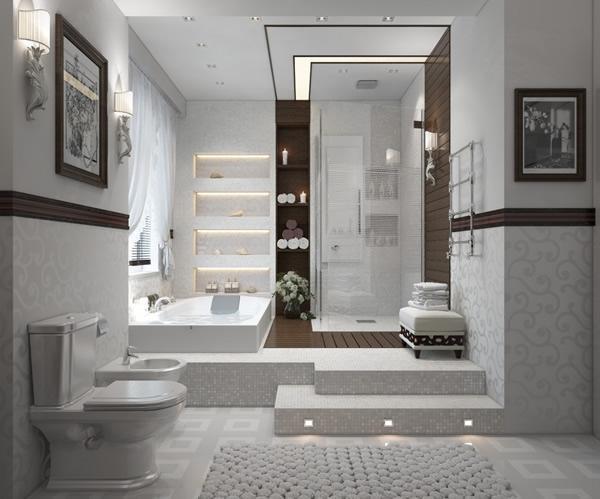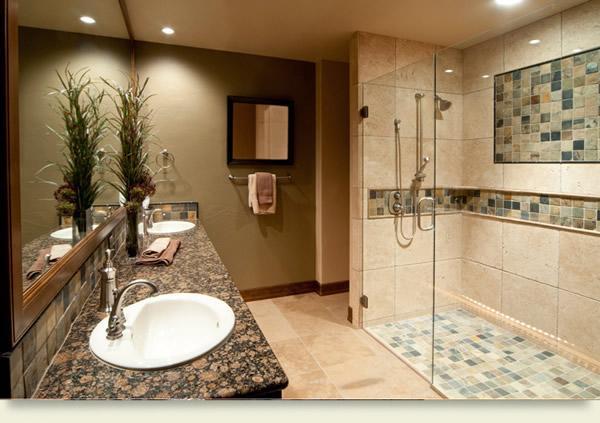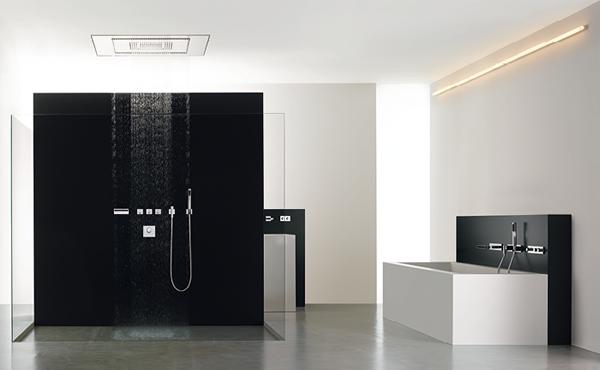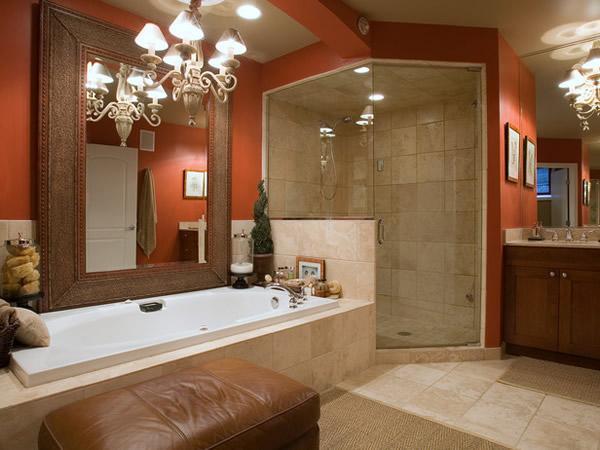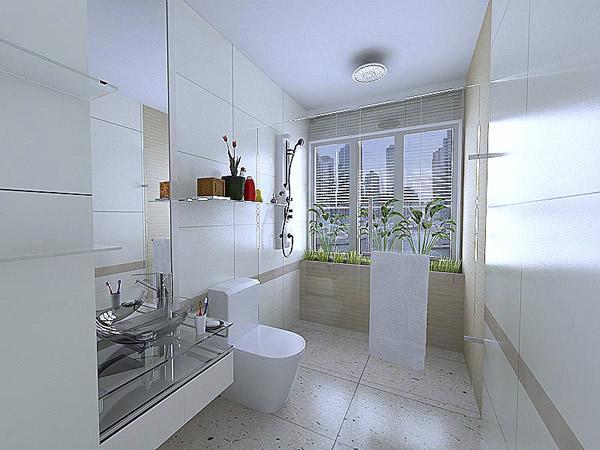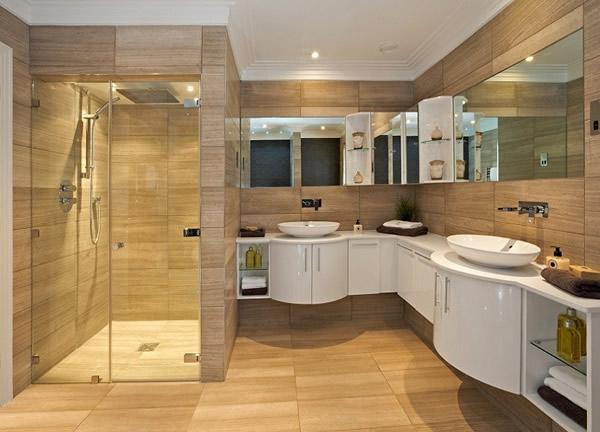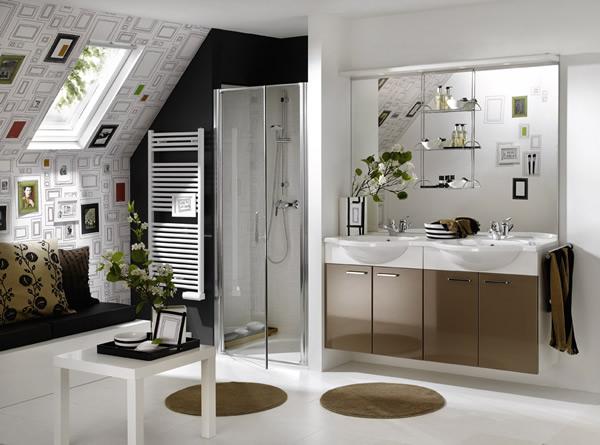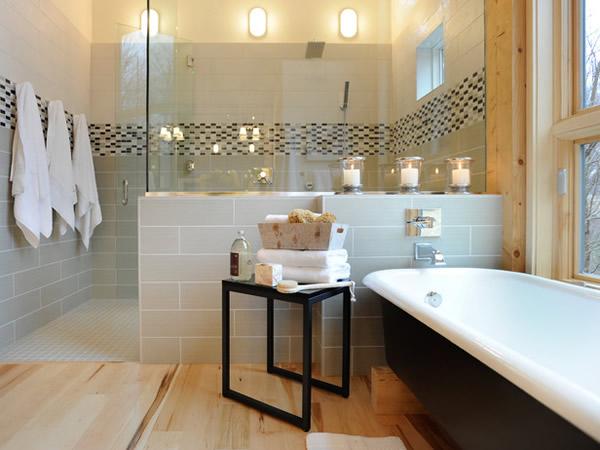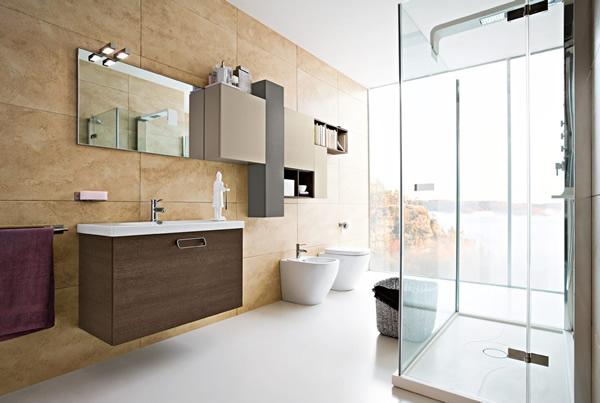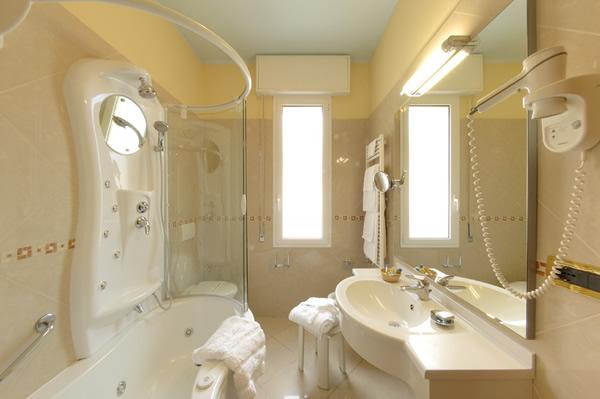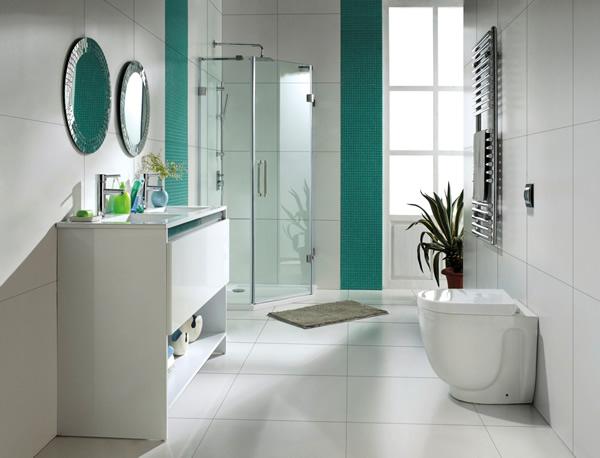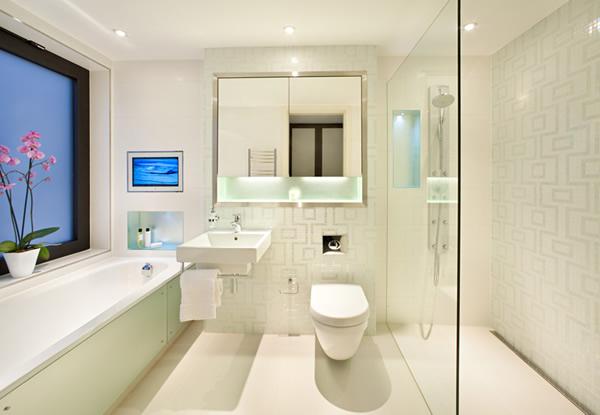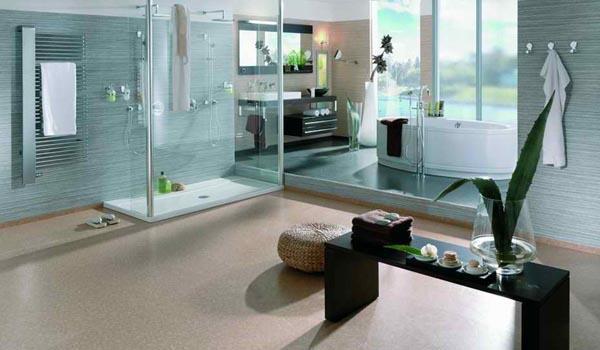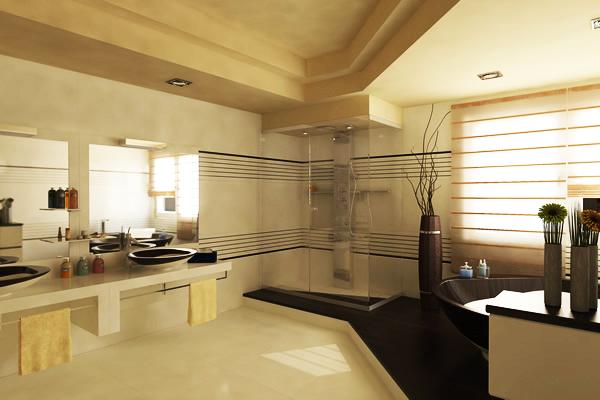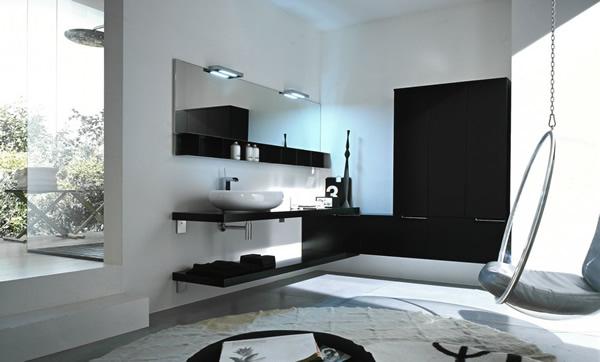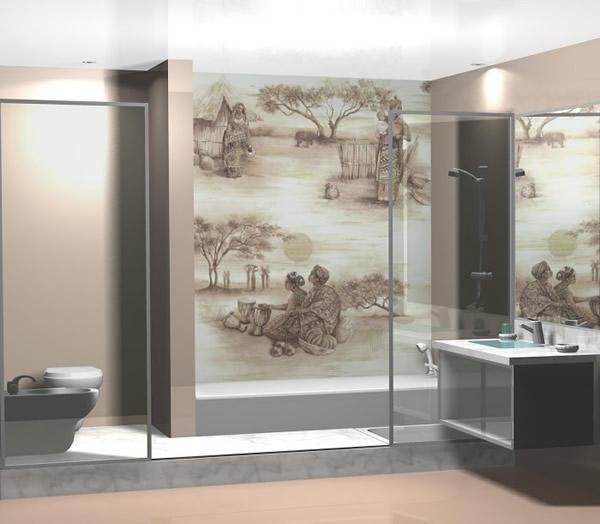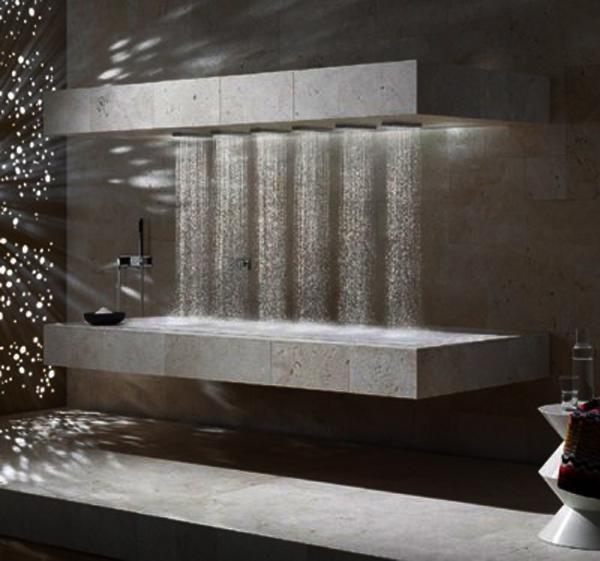 More from modern bathroom

Remodeling bathroom interiors is an essential part of creating a modern home. A beautiful, functional, well-planed, and modern bathroom design affects...
and enjoy free articles sent to your inbox