Unique Coffee Tables Personalizing LIving Room Designs with Meaningful Letters
---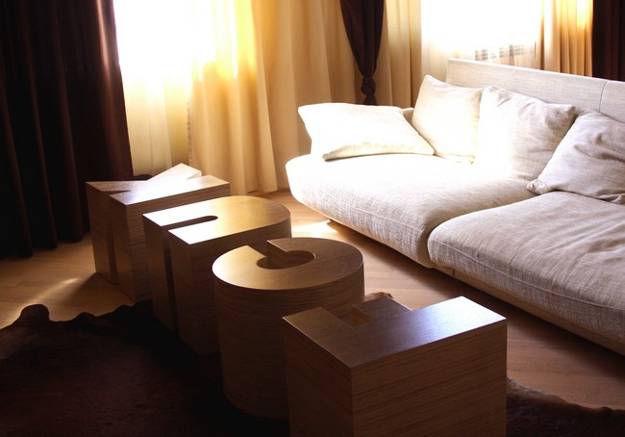 Unique furniture for modern living rooms, wooden coffee tables and letter decorations
Modern living room designs can be personalized with personal letters in many creative ways. Lushome presents unique coffee tables that look like gigantic wooden letters and add strong character to interior design. The unusual small coffee tables can be arranged together creating a large coffee table with meaningful letters. This is an interesting and unique furniture design idea that gives a great inspiration for DIY projects and creative living room designs.
Unique furniture design brings flair and originality into modern living rooms. Wood letter coffee tables are one of  attractive and surprising ways to give a finishing touch to modern living room designs. These coffee tables are functional and very decorative. The unique furniture items can enhance modern living room designs by bringing lots of meaning into interiors.
Wood letter coffee tables are comfortable and convenient. These unique furniture pieces allow to transform living room designs and create various furniture arrangements with lots of horizontal surfaces to use for tableware, books or decorations, enhancing relaxing and pleasant living room designs.
5 ways contemporary coffee tables improve modern living room designs
Modern coffee tables blending wicker baskets into unique furniture design
Letter shaped wooden coffee tables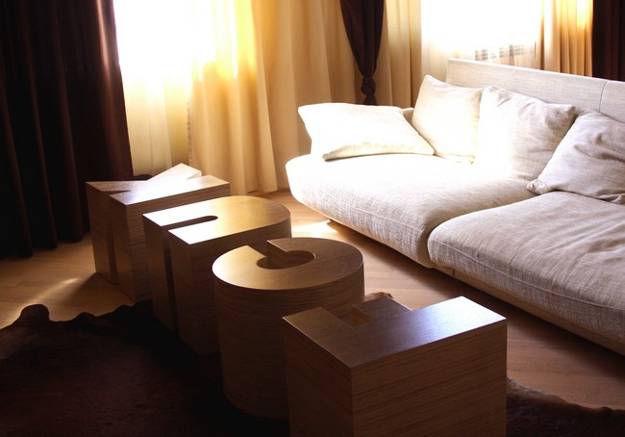 Small coffee tables can form one big surface creating a stunning centerpiece for modern living room design and decorating. Letter-shaped coffee tables help create comfortable, functional and spacious living rooms while personalizing modern interiors with meaningful designs.
50 cm height, made ​​of natural wood veneer and coated with varnish, the coffee tables bring the beauty of natural wood, gorgeous texture and color into modern living rooms, enhancing the inviting furniture placement. The wood furniture pieces from Russian company Interius Lab, www.interiuslab.com/ are original, stylish and inspiring.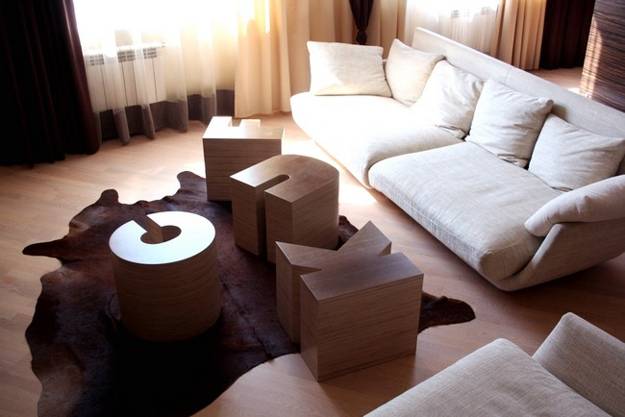 A new wood furniture technology can produce beautiful and unique furniture for living rooms in all sizes. Letter shaped coffee tables, stools, ottomans, wall shelves and wood letter decorations can bring the nice, meaningful and very personal decorating theme into modern living room designs.
20 contemporary coffee tables and tips for interior decorating
Wooden coffee tables with stain resistant sliding top cover
Letter shaped objects are attractive and versatile, suitable for bedroom decorating and kids room designs. Functional wooden objects can take various forms, becoming the elements of the puzzle, or bring geometric shapes into beautiful and creative room designs.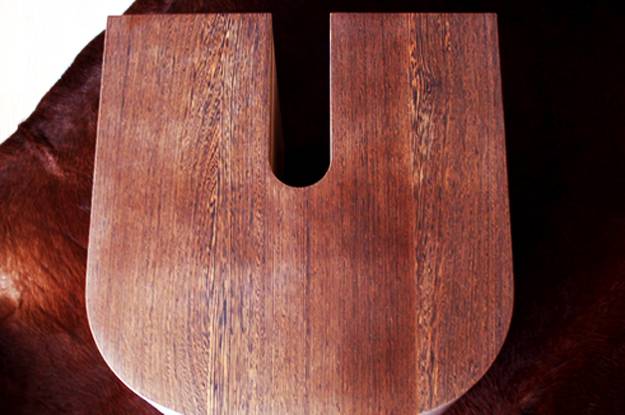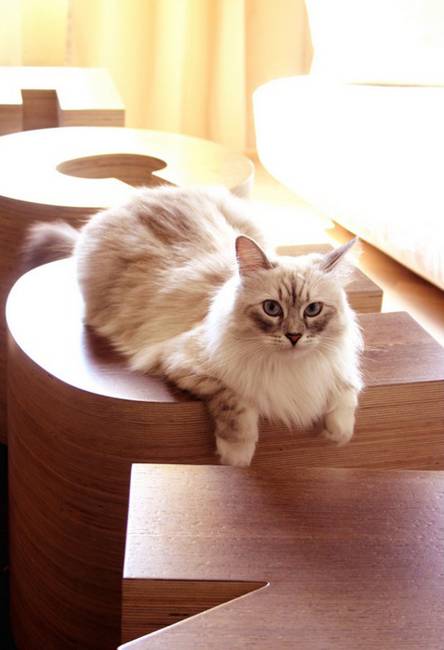 Modern home furnishings, small furniture pieces, affordable cushions, bed linens, small accessories, as vases and wall art, can change interior design...